Inspiration vs. Perspiration: Film Independent Members Boast 35 Spirit Award Nominations
Since they began, the Film Independent Spirit Awards have been an opportunity to celebrate. The awards are a chance for fans to honor not only their favorite films, but also the accomplishments of the filmmakers behind the scenes—creators who have challenged every obstacle to make profound and lasting works of art.
But it's important to remember that great art can come from anywhere. All that's required is inspiration and perspiration—that first flickering of an idea combined with the sheer will needed to bring that idea into the third dimension.
Since it began, Film Independent has worked hard to cultivate new and diverse cinematic voices by providing our Members and Fellows with the tools to support their ideas both creatively and logistically—and so far, so good.
Proof? Film Independent Members account for an impressive 35 nominations at the 2016 Spirit Awards—in nearly every major category.
But whether the nominees are acclaimed indie film veterans or fresh-faced upstarts, we're honored to count each of these nominees as part of the Film Independent family. Here's the complete list: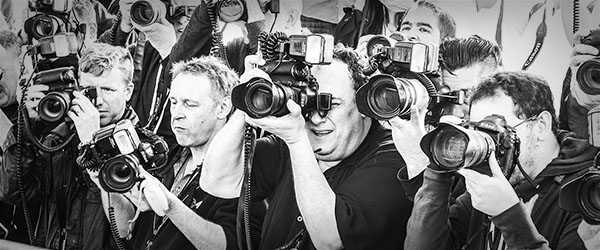 Film Independent Members with producer nominations in the Best Feature category include Riva Marker (Beasts of No Nation), Elizabeth Karlsen (Carol), Blye Pagon Faust, (Spotlight), Steve Golin (Spotlight), Nicole Rocklin (Spotlight), Michael Sugar (Spotlight), Sean Baker (Tangerine), Karrie Cox (Tangerine) and Marcus Cox (Tangerine)—Sean Baker is also a nominee for Best Director, again for Tangerine.
Members with Best First Feature producer nominations include Anne Carey (The Diary of a Teenage Girl), Elena Greenlee (Manos Sucias), Márcia Nunes (Manos Sucias), John Lesher (Mediterranea) and Angela C. Lee (Songs My Brothers Taught Me).
Members with Best Editing nominations include Tom McArdle (Spotlight) and Kristan Sprague (Manos Sucias).
Members nominated for Best Screenplay include Donald Margulies (The End of the Tour) and Phyllis Nagy (Carol); Members nominated for Best First Screenplay include Jesse Andrews (Me and Earl and the Dying Girl) and Emma Donoghue (Room).
Members nominated for the John Cassavetes Award include Jennifer Phang (writer, director, producer, Advantageous), Robert Chang (producer, Advantageous) and Wilson Smith (producer, Krisha).
Member Robin Bartlett was nominated for Best Supporting Female for her performance in H.
Members nominated for Best Documentary include Morgan Neville (co-director, producer, Best of Enemies), Joshua Oppenheimer (director, The Look of Silence), Signe Byrge Sørensen (producer, The Look of Silence) and Chad Gracia (director, producer, The Russian Woodpecker).
And finally, the nominees of the Piaget Producers Award—given at our January 9 Spirit Awards Nominee Brunch—included Rebecca Green, Laura D. Smith and winner Mel Eslyn.
---
Congratulations to all of our Members on their nominations, and best of luck at the 2016 Film Independent Spirit Awards!
Winners will be announced at the 2016 Film Independent Spirit Awards, airing LIVE on IFC at 2:00 pm PST/5:00 pm EST on February 27, hosted by Kumail Nanjiani and Kate McKinnon. See you then!
If you're not a Member of Film Independent yet, don't worry. You don't need to be nominated for student council, let alone a Spirit Award. Becoming a Member is as easy as clicking here.
For more information about Film Independent, please visit our website or subscribe to our YouTube channel.
Matt Warren / Film Independent Digital Content Manager