Introducing 30 New Project Involve Fellows to Ring in 30 Years of Film Independent Artist Development
The list of celebrities turning 30 in 2023 is wide-ranging and a little bit surprising, including boy band A-listers Zayn Malik and Suga, funnyman Pete Davidson, soccer stars Harry Kane and Paulo Dybala, and amorphous "internet celebrities" KSI and Joji. One glaring omission, however, is Film Independent's Artist Development program—which since 1993 has been promoting unique, independent voices by helping filmmakers create and advance new work through initiatives like the Fi Screenwriting, Producing, Documentary and Episodic Labs, Global Media Makers, Fast Track and (of course) Project Involve.
As one of Hollywood's most highly regarded diversity and inclusion initiatives, the launch of each year's new cohort is always an occasion for liberal overuse of the party-popper emoji. Today, the PI ranks add 30 new faces as the program—a free, nine-month program for writers, directors, producers, editors, cinematographers, animators, programmers and entertainment execs from diverse and underrepresented backgrounds—announces its Class of 2023.
Project Involve alumni include Andrew Ahn (Fire Island), Lulu Wang (The Farewell), Linda Yvette Chávez, Marvin Lemus and Aaliyah Williams (Gentefied), Effie T. Brown (The Inspection), Jon M. Chu (Crazy Rich Asians) and Justin Simien (Dear White People).
"We're elated to welcome the 2023 Project Involve Fellows and with this amazingly talented cohort of filmmakers begin our fourth decade of cultivating groundbreaking and inclusive storytellers. Project Involve has reached another milestone and the program will continue to build community and provide a platform for our stories to be told for many decades to come" said Francisco Velasquez, Associate Director, Project Involve.

Each year, the program will include the production of several Project Involve short films, to be created by the Fellows in collaboration with one another—shorts coming to a festival lineup, streaming platform or screening near you!
This year also marks the renewal of Project Involve's partnership with the great LAIKA Studios, selecting five new filmmakers to take part in and expanded two-year stop-motion animation track. Each of these five participants will likewise receive a cash stipend in recognition of their commitment to the program.
The PI 2023 cohort commences with a fellow, Omer Ben-Shachar, being awarded the inaugural Cayton-Goldrich Family Foundation Fellowship. Additional donor-named fellowships to be awarded include Amazon Studios Film Fellowship, Los Angeles Media Fund Fellowship, Participant Fellowship and Sony Pictures Entertainment Fellowship. Each Fellowship provides essential program support to Project Involve and includes a $10,000 unrestricted cash grant for a selected filmmaker participating in the program. In addition, for the fifth year, the Panavision Fellowship will provide an outstanding cinematographer in the program with a camera rental package valued at $60,000 for use on a future project produced in the U.S.
Grouped by track, this year's Project Involve Fellows are…
ANIMATORS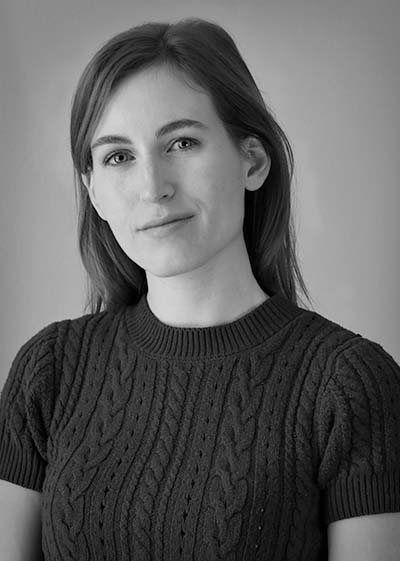 Sydney Mills (LAIKA Fellow)
Sydney Mills is a Los Angeles based animator, visual artist and storyteller. Originally from Texas, Mills attended the Rhode Island School of Design and graduated with a BFA in Film/Animation/Video. She has worked in production on animated shows such as Futurama and Disenchanted, and additionally has produced visual media for concert events including Lollapalooza Music Festival. Her stop-motion short film Chicken has been featured in a handful of festivals; the documentation of its progress earned her a growing online following. Mills aims to focus on female-driven stories and push the boundaries of the medium of stop-motion animation.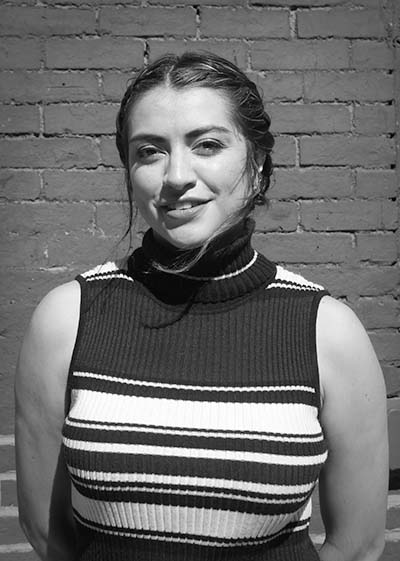 Olivia Valdez (LAIKA Fellow)
Olivia Valdez is a stop-motion animator and filmmaker from Florida. After achieving her Bachelor's at New York University, Olivia attended BAU, Barcelona School of Design for her Master's in stop-motion. While there she and two others made their first short film, The Weight of It (2021). In December 2022, Olivia completed her solo directorial debut in her stop-motion short, The Test. She and her team fabricated and animated the film out of her parent's garage. Olivia hopes one day her name will be thee reference for stop-motion horror.
CINEMATOGRAPHERS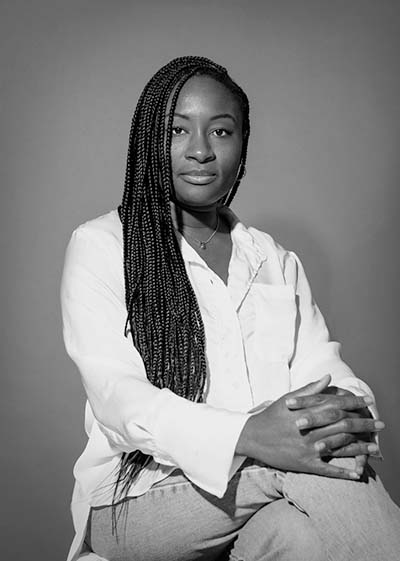 Kim Cohen
Kim Cohen is a Los Angeles based cinematographer. Originally from the Chicagoland Area, she is an ambitious storyteller who has shot numerous short films, music videos for Grammy Nominated songwriters, commercials, documentaries and branded content pieces. In 2022, she shot two short films, Skip To The End and Happy4U, both of which have been recognized as official selections in local film festivals. She aims to support her community by sharing her passion for filmmaking and remaining curious in all of her pursuits.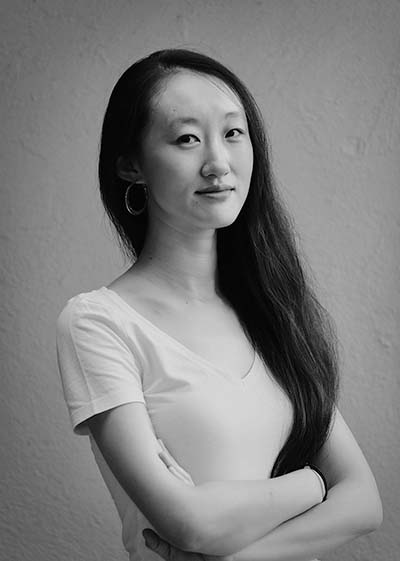 Wenting Fisher
Wenting Fisher is a visual storyteller specializing in cinematography and directing. She earned her MFA from the Ohio University School of Film and has spent years training in painting and calligraphy. This multi-discipline upbringing shapes her lighting and composition philosophy in cinematography. Finding and developing an effective and impactful cinema language is her passion and forte when working with directors. Her MFA thesis film as director and writer, Empty Skies, was a Student Academy Awards Finalist. She is a member of the BAFTA Newcomers Program and a mentee in the ASC Vision Mentorship Program.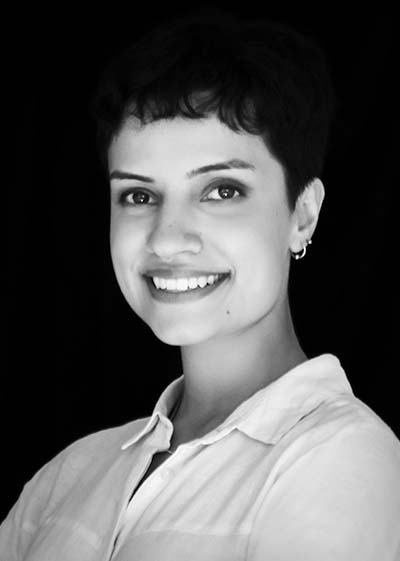 Lakmé Iyengar (LAIKA Fellow)
Originally from Australia, Lakmé Iyengar is a cinematographer based in Los Angeles. She completed her MFA in Cinematography at the American Film Institute, where she further refined her visual storytelling and collaborative skills. Her films have screened at Los Angeles International Film Festival, AFI Fest and London Lift-Off Film Festival. She also entered the world of stop-motion cinematography with Warner Bros.' web series Black Adam Toy Box Adventures. She is passionate about working with likeminded individuals and exploring stories that focus on minority experiences. Lakmé is currently a mentee as part of the ASC Vision Mentorship program 22-23.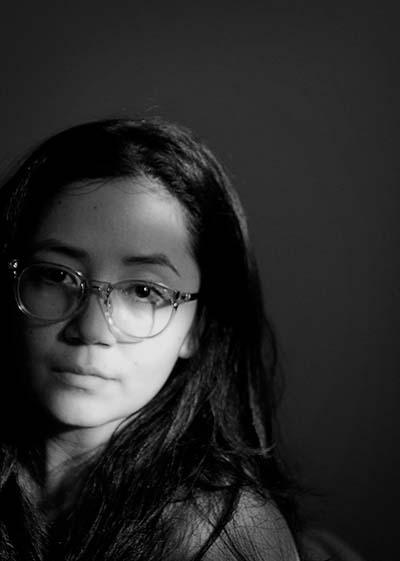 Kris Kouke
Kris Kouke is a Brooklyn-based cinematographer hailing from O'ahu, HawaiʻI, where they were born and raised. Since earning their MFA and the Graduate Fellowship for Cinematography at NYU, Kouke's aim for truthful and meaningful connections in front of and behind the lens has guided their work. Currently working on a docuseries, Kouke's work has premiered at festivals worldwide and featured on HBO Max, the Smithsonian National Museum, Vice i-D and Vevo. Notably, –Ship: A Visual Poem, took home the Sundance Short Film Jury Award for U.S. Fiction ('20). Their latest work Rest Stop premieres at this year's Sundance.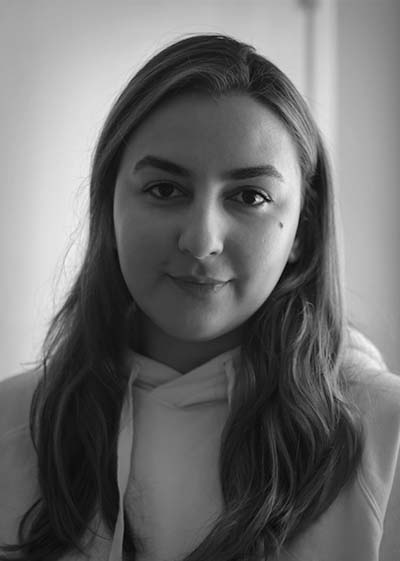 Elisa Souza
Elisa Souza is a Brazilian cinematographer currently based in Los Angeles, and recently graduated from the prestigious American Film Institute. In Brazil, she shot several films which have collected prizes in both national and international festivals. Her debut in features came with the documentary Crackland, shot in São Paulo, Vancouver, New York, Zurich and Oslo. The film premiered at the 44th Mostra, the biggest film festival in Brazil, and got distribution through O2 Play. Souza has also worked in camera crews for shorts, features and television series, including Desires of the Flesh, screened at Sundance in 2019.
DIRECTORS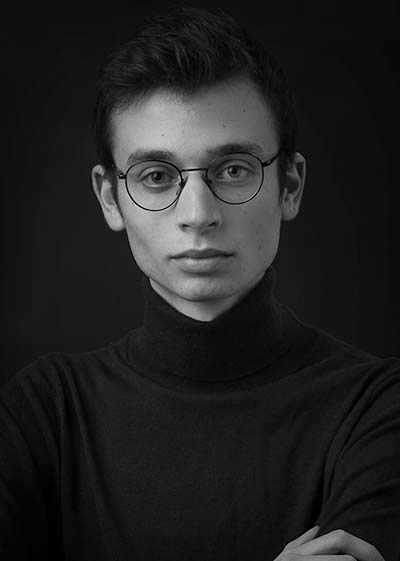 Omer Ben-Shachar
Omer Ben-Shachar, an LA based writer/director born and raised in Israel, won a 2019 Student Academy Award for his film Tree #3. The film also won top prizes at UrbanWorld, Palm Springs and HollyShorts, among others. An AFI Conservatory alum, Ben-Shachar participated in the 2020 Warner Bros. Directors' Workshop, the 2020 ViacomCBS Directors Program and the 2022 BAFTA Newcomers Program. Ben-Shachar directed music videos, which have featured in Rolling Stone, Billboard and Nowness; nominated for a Cannes Lions YDA Award and selected as a Vimeo Staff Pick. In 2020, he was named to Forbes Israel's 30 Under 30 list.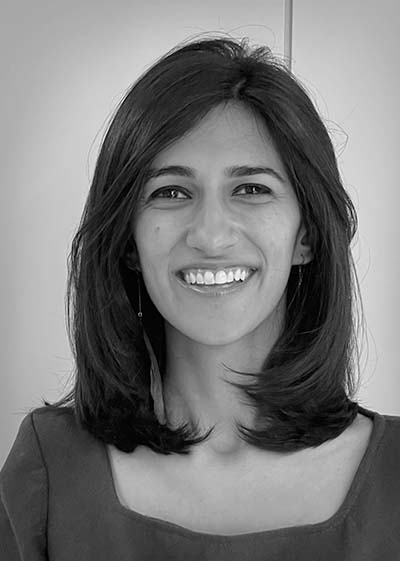 Ragini Bhasin
Ragini Bhasin is a filmmaker from India, currently residing in Los Angeles. A graduate of Chapman University, her films Ghazaal and Las Escondidas have played various Oscar-qualifying festivals, featured in the Wrap's Short Film Festival, and been distributed by the German ARTE channel in Europe, ShortsTV, Argo Channel and PBS. She is also the recipient of the Meredith Macrae Memorial Award by WIF, the Maya Deren Short Film Innovation Prize by Femme Filmmakers, BAFTA Newcomers Program, Starlight Media's Star Collective Program, an Alliance for Women In Media Mentee 2021 and the winner of the CAPE x Janet Yang Productions' Short Film Challenge 2022.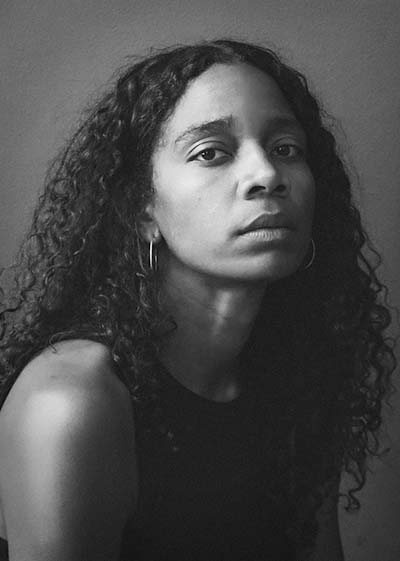 Adriane McCray
Adriane McCray is a filmmaker, wandering native Texan and University of Pennsylvania graduate. After supporting various writers, filmmakers and video artists, Adriane began writing and directing films of her own. Her latest, Child Runaways, premiered at SXSW in 2022 and debuted virtually on "Short of the Week." She's currently developing feature film, State Champs Eat Free, a 2021 AFF Drama Semifinalist and 2022 AFS Grant Awardee. As a television staff writer, she's contributing to an upcoming Apple+ series.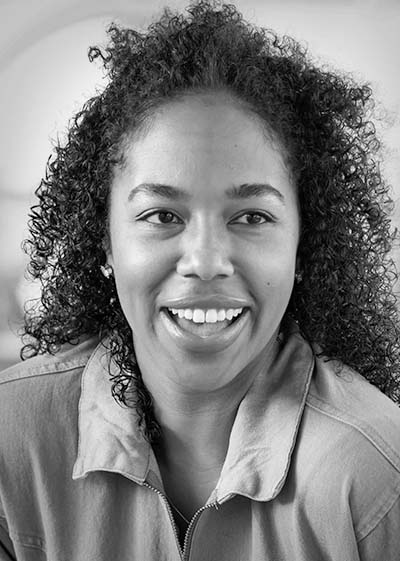 Kristina Thomas
Filmmaker Kristina Thomas first showed her potential on the documentary side of filmmaking by winning $50,000 to direct a TV pilot in New Orleans, Louisiana for MTV/Endemol. Thomas's comedy short, House of Balls, based on her time playing women's dodgeball, screened at numerous festivals throughout the US and Canada; winning her actress Mariah Robinson Best Actor at the Alt Film Festival. Her proof-of-concept short, Worth It, will have its world premiere at the Toronto Black Film Festival. Recently, Kristina finished her mentorship with Amy Aniobi's TRIBE Fellowship, Women in Film Directors Mentorship and currently staffed on the CBS drama FBI: International.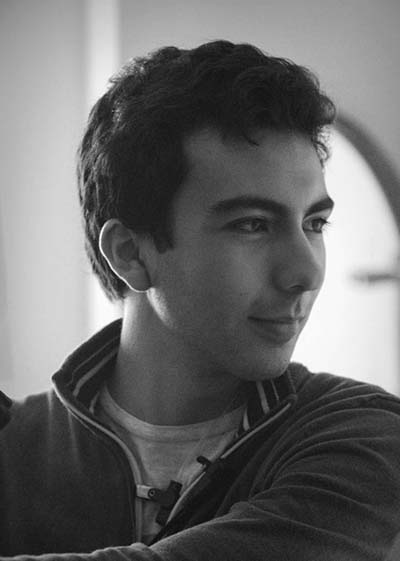 Felipe Vargas
Felipe Vargas is a Director in the realm of boldly original, heartfelt stories with a genre twist.  Born in Colombia, Vargas' work is inspired by Latin American mythologies and magical realism. Vargas is attached to helm a feature for Paramount based on a Hispanic folktale.  He's directed a fantasy project for Disney Channel and music video for San Holo. Vargas is also Pilot Writer on fantasy-adventure series Lotería for Norman Lear, Sony and Amazon. Vargas' short film, Milk Teeth, was awarded a Student DGA and Imagen Award.  Vargas was named one of Variety's Latino Creators to Watch.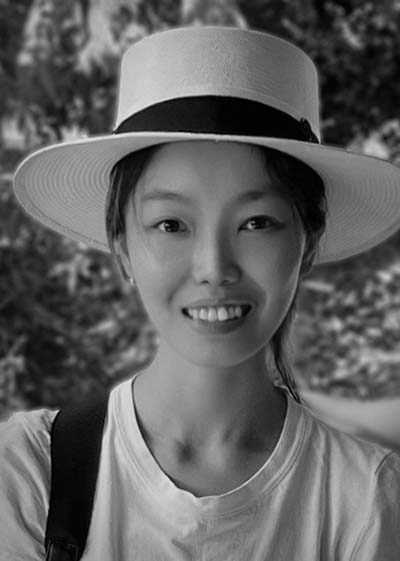 Sunyin Zhang
Sunyin Zhang is a Chinese filmmaker based in Los Angeles. Her short film, Wild Seed, presented by Nowness China, won the Marlyn Mason Award Grand Prize in Flickers' Rhode Island International Film Festival, Best Cinematography in a Short Award in Vancouver International Women in Film Festival, Alison Doerner Award for Women Pioneers in Filmmaking, nominated for International Shorts Program Best Short Film in DokuFest, screened at Film Independent Project Involve Showcase and was selected by over 15 OSCAR qualified and BAFTA qualified Film Festivals. Zhang received her MFA in Film Directing Program from CalArts in 2020.
EDITORS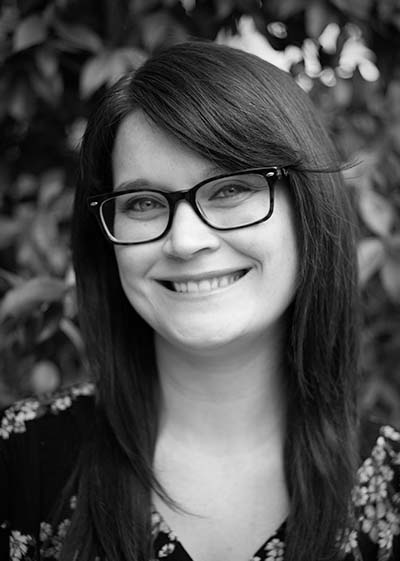 Randi Atkins
Randi Atkins discovered her passion for storytelling through editing in high school and has been committed to the craft ever since. The ability to influence how an audience feels, to provide escapism or to inform through editing continues to inspire her. As an editor, her work has shown at festivals such as Newport Beach, Saint Louis International Film Festival, LA Shorts International Fest, Holly Shorts and more. She was awarded Best Editing at the St. Louis Filmmakers Showcase for her work on the short film, Waiting To Die In Bayside Queens.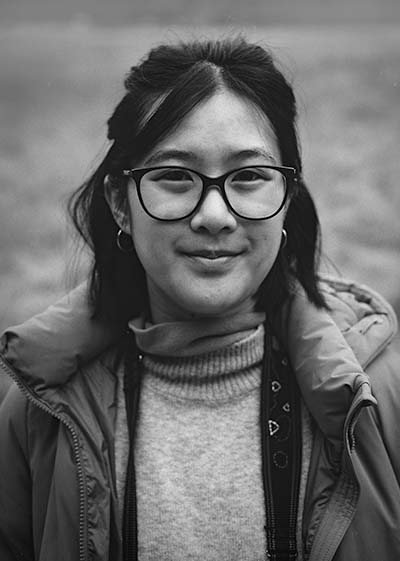 Tiffany Lin (LAIKA Fellow)
Tiffany Lin is a Taiwanese-American editor and filmmaker from the Bay Area. A 2020 USC graduate with a BFA in film production and Minor in animation, she has worked across live action, animation and virtual reality. Festivals including the Student Academy Awards, the LA Asian Pacific Film Festival and more have recognized her work. She was also a SXSW 2022 featured speaker. Lin is a member of the Motion Picture Editors Guild and an assistant editor on Royal Crackers, a new Adult Swim show at Titmouse. She aspires to tell emotionally honest stories from unconventional perspectives.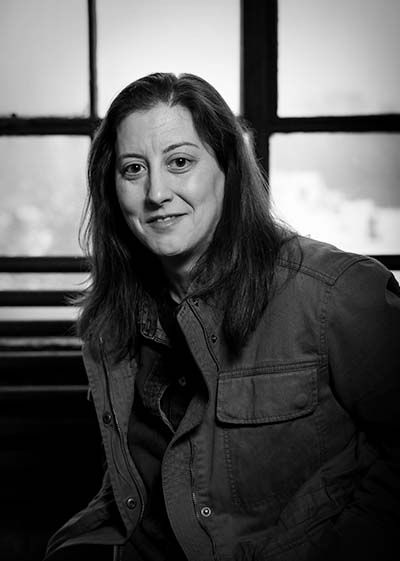 Sarah Smith
Sarah Smith is an award-winning filmmaker and television producer. She's edited three narrative feature films, including Armless, which premiered at the Sundance Film Festival, and two feature length documentaries, including Prophets of Change, following Israeli and Palestinian musicians as they wage war for peace. In addition, she's edited numerous short-form projects including documentary, scripted, music video and sizzle reels. As a director (and editor) her short film, Black Hat, was an official selection of the 2019 Tribeca Film Festival and won the 2019 Iris Prize. Smith is a graduate of NYU's Tisch School of the Arts.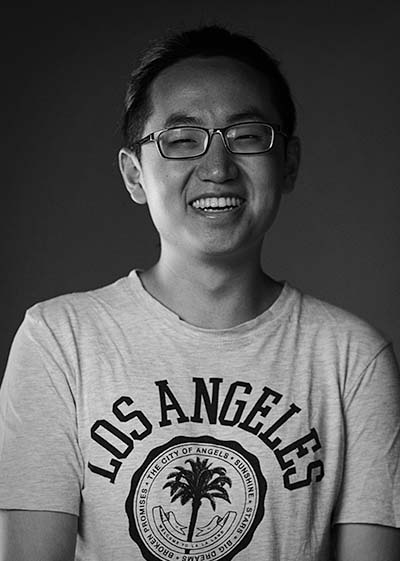 Luodawei Xiao
Luodawei Xiao is a film editor from mainland, China. He came to the US in 2018 to pursue a Masters degree in film editing at the American Film Institute. His AFI thesis film, We Were Meant To, has been selected by Sundance Film Festival. His other short film, A Black Saturday, has been selected by Slamdance Film Festival. Both films will premiere in 2023.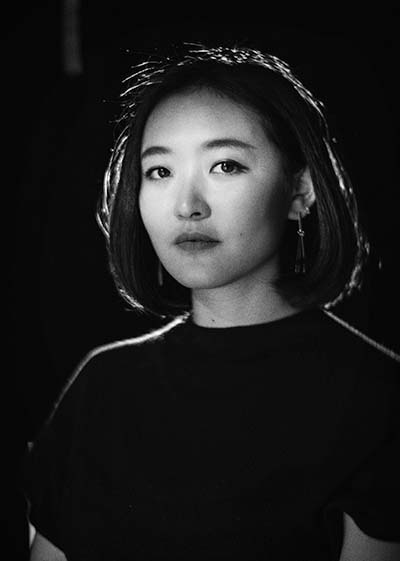 Luqi Zhao
Luqi Zhao is an editor/assistant editor based in Los Angeles. She graduated from the University of North Carolina Wilmington with a major in Film Studies in 2016. In 2019, Luqi graduated from the Editing Program at the AFI Conservatory. She has edited two feature films and one feature documentary, along with 10+ shorts. Some of her works are well received among many international film festivals. For example: San Sebastián International Film Festival, Palm Springs International ShortFest, Santa Monica Independent Film Festival, Tokyo International Short Film Festival and New York Shorts International Film Festival.
EXECUTIVES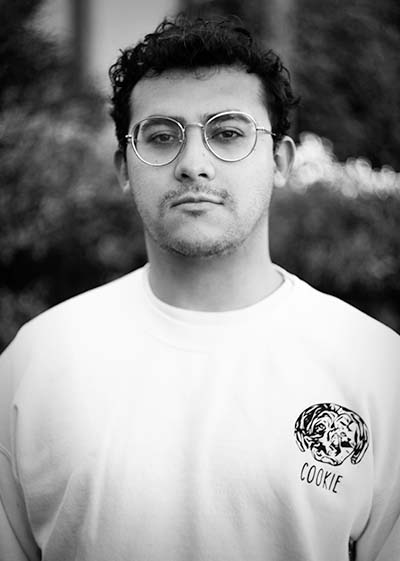 Jesus Garcia
Jesus Garcia grew up in the San Fernando Valley, with a knack for projects about grief, body horror and anti-coming-of-age characters. He currently works for Epic Magazine, a subsidiary of Vox Media, where he gets to reverse engineer IP for creatives and elevate distinct voices for Film & TV adaptation. Most recently, he helped find up-and-coming writers and directors for Little America on Apple TV+, and is excited to help shape the next wave of thought-provoking filmmakers.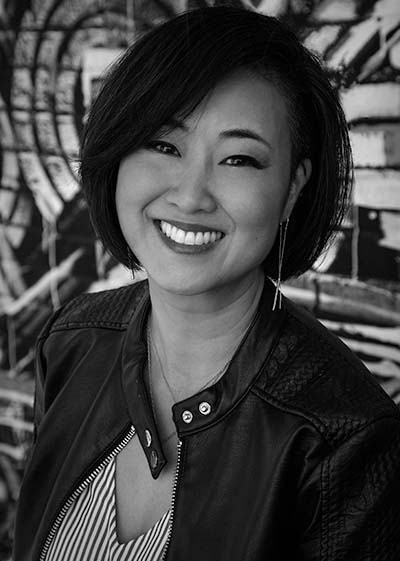 Joyce Liu-Countryman
Joyce's producing slate centers intersectional and underrepresented identities. Her award-winning films have screened at festivals worldwide, including the Los Angeles Film Festival, Outfest, Bentonville, NALIP Media Summit, Skinsfest and Los Angeles Asian Pacific American, and stream on Netflix, Hulu and Amazon Prime. Her original videos for Disney and Pixar's diversity and inclusion initiatives have garnered over 22 million unique views and she will next co-executive produce the AAPI adult animation comedy Becoming Eddie at Sony Pictures Television, alongside Ken Jeong.  She's a Film Independent Creative Executive Fellow, Women in Film Mentee and a producing alumna of AFI.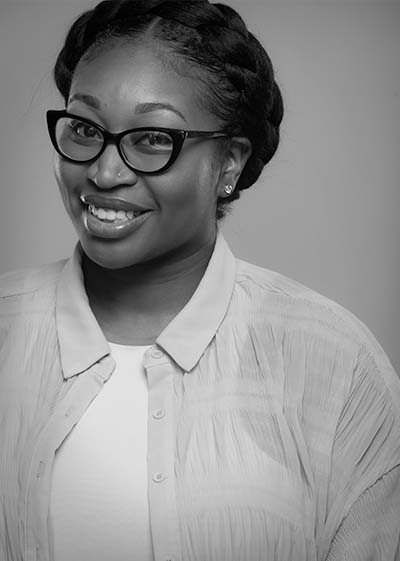 Jasmine Rivas
Born to Belizean parents, Jasmine was born and raised in South Central Los Angeles. As a child, television was her introduction to the world and love for storytelling. Jasmine graduated with a degree in Biology but knew she always wanted to be in the entertainment industry. The opportunities she thought were arbitrary and would hold her back would only foster a unique set of abilities in which people seemed to find value. Currently, Jasmine is a Creative Assistant at Netflix on the Documentary Series team. Rivas is particularly interested in highlighting representation within the entertainment industry.
PRODUCERS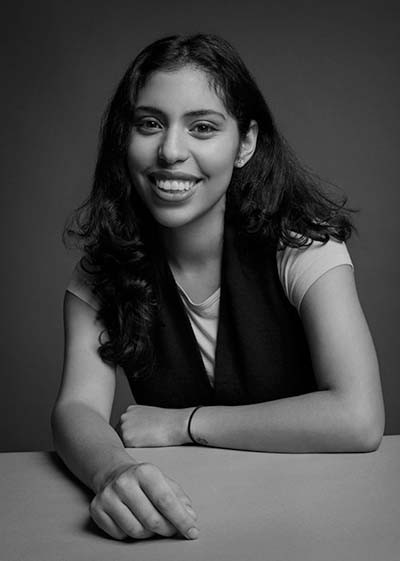 Karine Benaria
Karine Benzaria is an American producer whose production experience includes Apple TV's Hello Tomorrow, Amazon's Emmy-nominated Jack Ryan and Netflix's The OA. Influenced by her French-Colombian upbringing in the suburbs, she is drawn to characters that defy their traditional environments. In that vein, she most recently produced the 2022 SXSW-nominated film Clare and 2023 SXSW-nominated Breaking Fast with a Coca-Cola. Alongside Julia Kennelly and Daisy Zhou, she co-founded production company Dream City in 2017. There, she produced Marcy Learns Something New, a winner of Vimeo Staff's Best Pick of the Year. Between productions, she is developing a television series.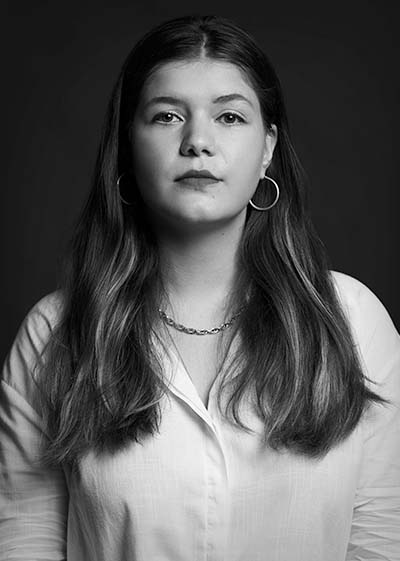 Pinar Binay
Pinar Binay, originally from a small town in Western Turkey, is a creative producer based in Los Angeles. A recent graduate of NYU Tisch School of the Arts with triple Minors in producing, business and art history, she produced 25+ short films and worked with acclaimed independent producers in New York City, such as Oscar Boyson and Trudie Styler, and industry-leading managers of Entertainment 360 right after graduation. As a producer, she advocates for genre stories with a twist and diverse creators. Coming from an immigrant background, she aspires to find the most authentic stories in innovatively told histories.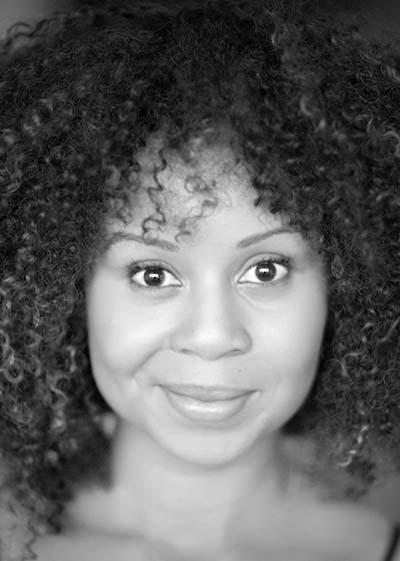 K.D. Chalk
K.D. Chalk is a North Carolina born, LA-based, multi-hyphenate committed to advocating for Womxn and Black people through the cinematic lens. Chalk's producing credits include: FabulousnessNess (Finalist – Funny or Die Make'em LAFF), Sealed (Best Experimental Short Film- LA Reel Film Festival), The Openers (Best Short Film- Broad Humor Festival), and Farewell (Best First Feature- Bentonville Film Festival). She is a 2022 Mentee with Women in Film. The ABFF Star Project winner can also be seen as a series regular in the Apple+ pilot Habata. Chalk is currently producing and directing the short film, Survived By.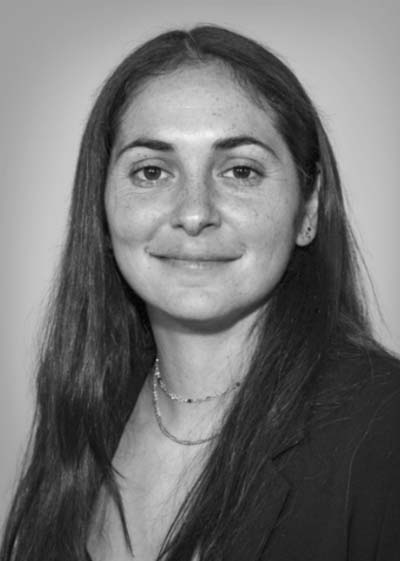 Nicole Crespo
Nicole Crespo is a Latinx Creative and Line Producer originally from Miami and based in Los Angeles. She has produced shorts that have screened worldwide and is a NALIP Producers Pipeline Fellow and produced on two seasons of the Disney Launchpad Program. Her recent shorts include The Last of The Chupacabras (dir. Jessica Mendez Siqueiros), Countdown (dir. Justin Dec) and Project CC (dir. Cashmere Jasmine). She is also a founder of the commercial production company Jumping Girl Productions, which has a niche in producing for fashion and beauty clients including Burberry, L'Oreal, Estee Lauder, Hugo Boss and others.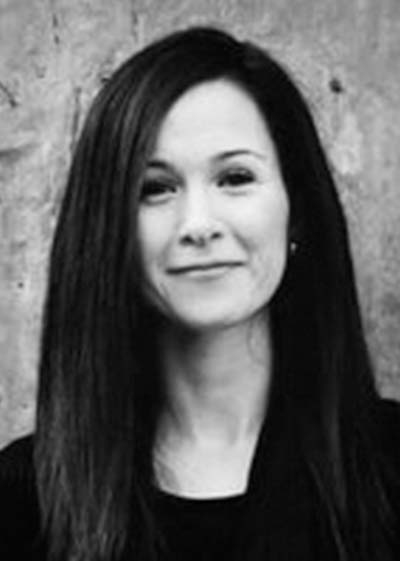 Katherine Martinez DeLeon (LAIKA Fellow)
Katherine Martinez De Leon is an LA-based writer/producer with a focus in animation. In college, she studied diverse storytelling and completed a Masters in producing. She has since worked for the Walt Disney Company, NBCUniversal, MGM and the Jim Henson Company. Over the last year, she worked with Stage 32 as a development consultant for animated projects, where she helped to develop multiple projects and set up some writers with pitches at major studios. Along with developing her own projects, she currently works at Netflix in feature animation and is a mentor for Women in Animation.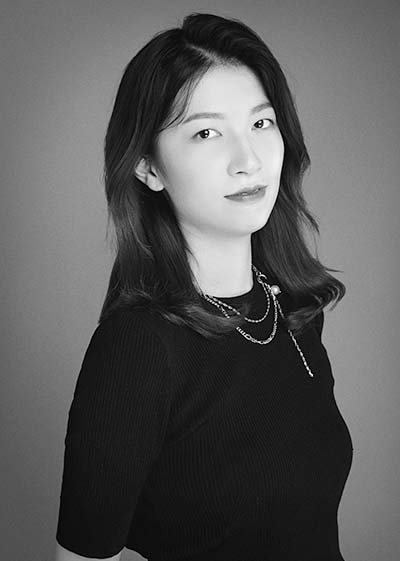 Yuky Shen
Yuky Shen is a Shanghai-born, LA-based producer. She graduated from American Film Institute and produced six narrative shorts, ranging from WWII drama to Kimchi western. Her thesis film, Magdalena, has won Golden Tadpole at Cameraimage and Best Student Film at Beverly Hills Film Festival, and was officially selected in HollyShorts, RIFF and CAA Moebius showcase. For Shen, filmmaking is a way of fighting. She is committed to tell diverse stories about people whose voices are silenced, ignored or distorted. She believes that movies have the power to touch people, make them ruminate and thus make a change in real life.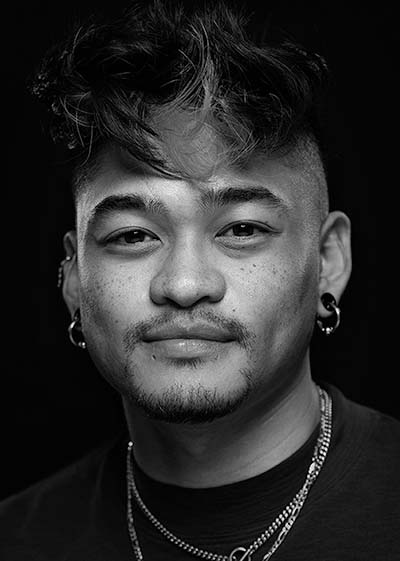 Donovan Tolledo
Donovan Tolledo is a writer and producer born in Saudi Arabia and raised in Manila and Chicago. He recently received his MFA in creative producing from Columbia University. His work there has won multiple grants and screened at Newfest. His thesis short, Fat Lip, received support from Panavision New Filmmakers Program, was a National Board of Review nominee and is currently on the festival circuit. The feature-length script for Fat Lip landed him the 2022 Outfest Screenwriting Lab Fellowship. As a filmmaker, he focuses on stories about marginalized and migrant people, exploring racial inequity and sexual identity through cinema.
PROGRAMMER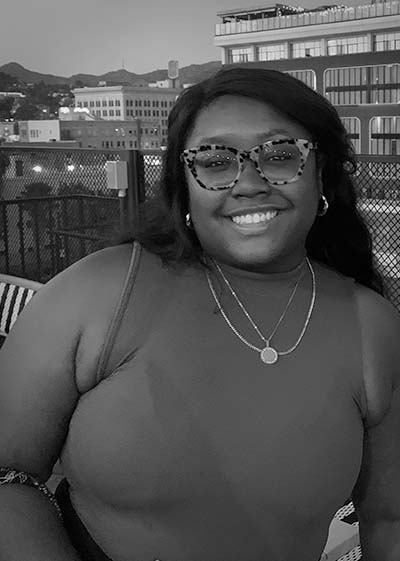 Imani Davis
Imani Davis is a writer, producer and a film programmer at the American Cinematheque in Los Angeles. A recent LA transplant from Chicago, she is passionate about building community and believes that film has the power to educate and engage the masses. Davis earned her Bachelor of Arts in Film Studies at The Ohio State University and a Master's of Leadership in Creative Enterprises at Northwestern University. She has produced short films, web series and indie feature films, as well as programmed independent repertory screening series around the city of Chicago, and curated a digital platform for local filmmakers.
WRITERS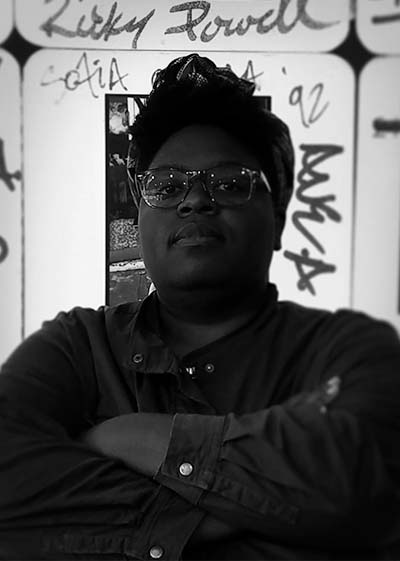 A. Cooper
Cooper is a screenwriter based in Los Angeles. She recently graduated with an MFA in Screenwriting from UCLA's School of Theater, Film and Television. She writes character- and female-driven stories across genre and medium, with the intention of participating in the conversation around identity and the human condition. In 2021 she created an animated short, as well as created and ran the room for an animated series. In 2022, she was a Staff Writer on Netflix's Family Reunion.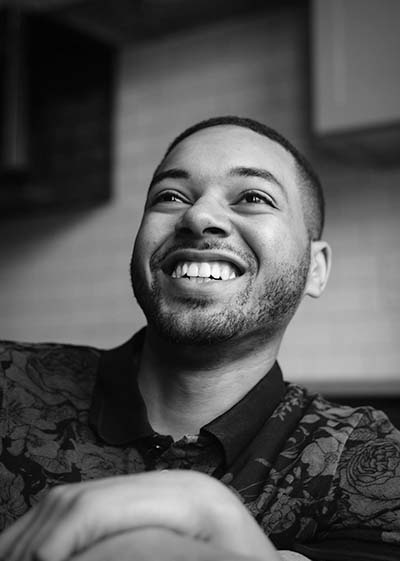 Terrance Daye
Terrance Daye is an award-winning poet and filmmaker from Long Island, New York. His creative work reimagines everyday Black life as a complex and nuanced spectacle. Daye received his Bachelor's degree from Morehouse College and his Master's in Fine Arts in filmmaking at NYU Tisch School of the Arts. His film—Ship: A Visual Poem was awarded a Short Film Jury Award for U.S. Fiction at the 2020 Sundance Film Festival. His highly anticipated animated short film, Pritty, is in development. Daye is a Sundance Episodic Labs alum and currently a writer on the upcoming Netflix series Forever.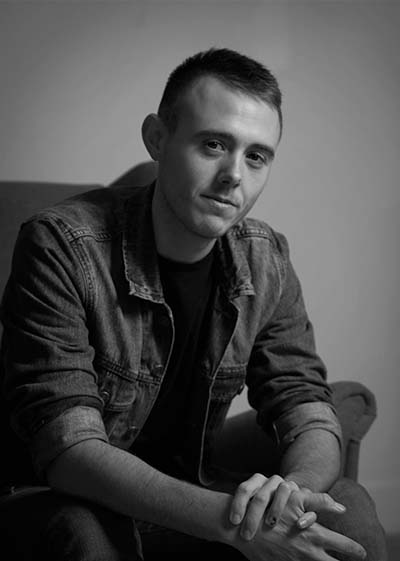 Nate Gualtieri
Nate Gualtieri (he/they) is a transmasculine writer raised in the suburbs of Boston and now based in Los Angeles. A graduate of the USC screenwriting program, he most recently worked as a staff writer on the upcoming Berlanti/CW series Gotham Knights. They are also credited with writing Desire Lines, a semi-scripted documentary feature currently in production. His original feature script, All-American Boy, was a semifinalist for the 2021 Outfest Screenwriting Lab, while their latest short film, Piercing, premiered at Outfest 2022. Showcasing both the tender and toxic sides of masculinity, his writing often centers badly behaved trans men.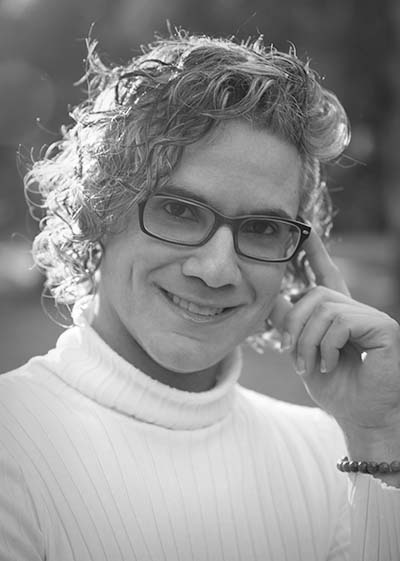 Vee Saieh
Vee Saieh has spent her life between worlds—as a Colombian immigrant, a nonbinary person, and a bad Catholic with an esoteric flair. As a drama and genre writer, she blends her passion for the unknown with the stark realities of life to tell stories of ghosts, queerness and broken people and their one shot at redemption. Saieh's work has received Sloan grants from the Tribeca Film Institute and Film Independent. More recently, she was nominated for a Best of NFMLA Award. Saieh has an MFA in Screenwriting from USC.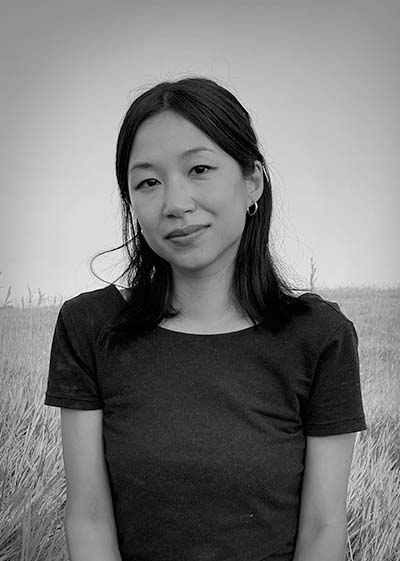 Belinda Tang
Belinda Huijuan Tang is from San Jose, California. She is the author of A Map for the Missing, long-listed for the 2022 Center for Fiction First Novel Prize. A graduate of the Iowa Writers' Workshop, she was a Truman Capote Fellow and recipient of the Michener-Copernicus Fellowship. She holds a BA from Stanford University in Economics and was a work-study fellow at the Middlebury Bread Loaf Writers' Conference. She lived in China from 2016 to 2018. While there, received an MA from Peking University in Beijing. Her screenwriting was recently a Semi-finalist in The Script Lab Screenplay Contest.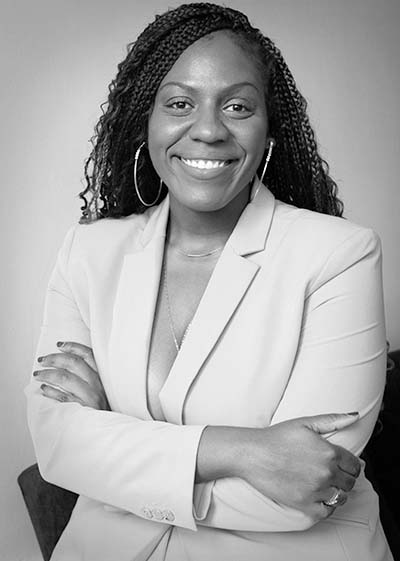 Tyler Young
Tyler Young, aka Girl Tyler, is a former news producer turned comedy writer. The South Carolina native earned her BA in Mass Communication from Winthrop University. In 2022 she wrote and directed her first short film, Dying Laughing. Young's screenplay Body Count was an Academy Nicholl screenwriting quarterfinalist. She is a former Gotham Film & Media Institute TV Series fellow. Young has produced historical and social justice documentaries for VICE, Prime Video, BET and PBS. Her credits include the Emmy and Peabody-nominated documentary film Downing of a Flag. Young produced Gaps, a short presented by Queen Latifah's Queen Collective.
Film Independent's Project Involve is made possible by Principal Sponsors the City of Los Angeles Department of Cultural Affairs, the Hollywood Foreign Press Association, LAIKA, Los Angeles Media Fund, Panavision and Picture Shop. Supporting Sponsors are Amazon Studios, Formosa Group, Los Angeles County Department of Arts & Culture, Participant, SAGindie and Sony Pictures Entertainment. Additional support provided by Endcrawl, Felker Toczek Suddleson Abramson McGinnis Ryan LLP, Final Draft and Indiana University Jacobs School of Music.
Film Independent promotes unique independent voices by helping filmmakers create and advance new work. To become a Member of Film Independent, just click here. To support us with a donation, click here.

More Film Independent…