It's 100% True: These are Your 2019 Film Independent Doc Lab Fellows
There are a lot of things you need to be a successful documentary filmmaker. And we're not talking about the small, practical stuff like comfortable shoes or a few extra sets of AA batteries (although those are great to have, too.) We mean the really big stuff. Access. Tenacity. Patience. Creative problem solving. Unfortunately, locking in to these larger principals animating nonfiction film isn't quite as easy as clicking "add to cart" from your B&H account. These are life skills—like household budgeting or basic everyday hygiene—that take years to master.
Okay, fine. Maybe the hygiene thing wasn't that hard for you (stop bragging). The point: even filmmakers who are currently shooting their projects or even those who are in post-production are still learning as they go. Which is why we're thrilled to be supporting eight great new projects and the lucky 13 wonderful filmmakers behind them, as part of the 2019 Film Independent Documentary Lab.
"We couldn't be happier to support these filmmakers in the program and through their careers," said Film Independent Director of Artist Development, Jennifer Kushner, "each project takes us on a journey in the most innovative way." Adding, "This year's Doc Lab brings us singular visions and unique vantage points, from Egypt to the US/Mexico border and many places in-between."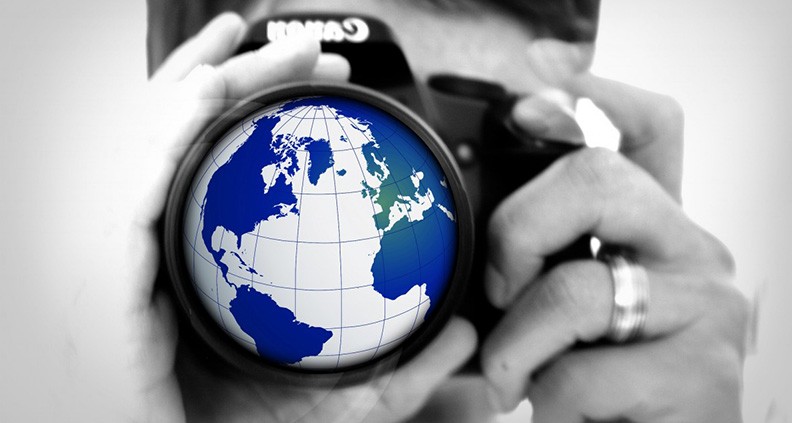 Meetings and workshops? Check. Creative feedback and story notes? Check. Expert insight from Creative Advisors and Mentors on both the art and business of nonfiction film? Check. Access to established doc directors, institutional funders, legal experts, festival programmers and distributors? That's there, too.
In fact, 2019 Doc Lab Mentors and Guest Speakers include: Elisa Bonora (editor, David Crosby: Remember My Name), Greg Finton (editor, Robin Williams: Come Inside My Mind), Alexandra Johnes (executive producer, The Square, producer, Holy Hell, Matthew Radecki (founder, Different By Design), Sandi Tan (director/writer/producer, Shirkers), Rhadi Taylor (executive, Condordia Studios) and Dyana Winkler (director/producer, United Skates), among others.
This year's projects quite literally span the globe—from Antarctica, to Egypt, to Texas, to Kosovo. So let's stamp our passport and learn all about them…
Title: After Antarctica
Director: Tasha Van Zandt
Producer: Sebastian Zeck
Logline: After Antarctica is a feature-length documentary that follows the life of one of National Geographic's most celebrated polar explorers, Will Steger. The film offers an intimate portrait of Steger's life journey as an eyewitness to climate change, as he returns to Antarctica 30 years after his treacherous seven-month journey across the coldest continent on Earth. This legendary story is unlike any other; not only were Steger and his team of renegade explorers the first to complete this historic feat, but due to unprecedented changes to the continent since their expedition, they were also the last.
Title: Ahead of the Curve
Director: Jen Rainin
Producer: Rivkah Beth Medow
Logline: With a fist full of credit cards, a lucky run at the horse track and a title that called to mind a certain French film star, Franco Stevens launched the best-selling lesbian lifestyle magazine ever published, Curve, making lesbians more visible both to each other and to the mainstream. Ahead of the Curve draws a through-line from the launch of Curve magazine in the early '90s to the vibrant creative visibility and intersectional community-building work within the lesbian and queer women's community today.
Title: Duty Free
Director: Sian-Pierre Regis
Producer: Meredith Chin
Logline: After a 75-year-old immigrant mother gets fired from her job, her son takes her on a bucket-list adventure to reclaim her life. As she struggles to find work, he documents a journey that uncovers the betrayals plaguing her past and the economic insecurity shaping not only her future, but also that of an entire generation.
Title: Lift Like a Girl
Director/producer: Mayye Zayed
Editor: Sara Abdallah
Logline: A coming of age story about Zebiba, a young Egyptian girl who wants to be a world champion weightlifter. With the help of her loving coach, backbone and father-figure Captain Ramadan, she tries to pursue this unusual dream against all odds, as she trains daily in the dusty streets of the bustling city of Alexandria. Zebiba dreams to be the next Nahla Ramadan, who is the Captain's daughter, trainee, a former world champion, an Olympian and one of the most famous Egyptian athletes.
Title: Mars
Director/producer: Dea Gjinovci
Logline: Furkan, 10, is the youngest in his family. His sisters, Ibadeta and Djeneta have been in a coma for several years, victims of the "syndrome of resignation." Traumatized, their minds and bodies mysteriously went to sleep. In central Sweden, his whole family is trying to rebuild a normal life, far from their native Kosovo. But so far, their asylum applications have been refused one after the other. Furkan tries to escape this situation by building his own spaceship to fulfill his dream: to go live on Mars and save his sisters.
Title: On The Divide
Directors: Maya Cueva, Leah Galant
Logline: On the Divide follows three Latinx people living in McAllen, Texas—a heavily Catholic community torn by conservative politics and policies. Each finds purpose in an unlikely place: the last abortion clinic on the border, but none fit neatly on either side of the divide.
Title: True Believer
Director: Kristen Irving-Jordan
Title: Down a Dark Stairwell
Director: Ursula Liang
Logline: A nuanced look at how two communities of color navigate an uneven criminal justice system, anchored by one polarizing New York City case.
And now that we know all about their films, let's go ahead and meet the filmmakers seeking to bring these true-life tales to the big screen…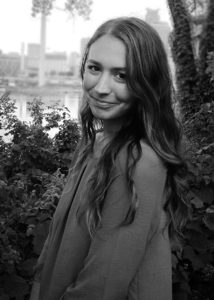 Tasha Van Zandt (director, After Antarctica)
Tasha Van Zandt is a globally focused filmmaker who has traveled on assignment around the world and to all seven continents. National Geographic Expeditions, TIME Magazine and The Guardian have published her work, among many others. She has documented Buddhist monks on the Thai-Myanmar border, researched the effects of coral bleaching at the Great Barrier Reef, traversed the Negev by camel while documenting unrecognized Bedouin villages, surveyed UXOs in Laos, and more. Throughout the year, Tasha works for National Geographic Expeditions as a Filmmaking Instructor where she leads educational expeditions throughout Australia, Iceland, Tanzania and Japan. In February 2019, Tasha's work was featured in TIME Magazine's Optimists issue. Her film, The Making Of A Fresco, offers a unique look into the creation of the San Francisco Mural Project and will be exhibited later this year also in collaboration with the artist JR. Tasha is dedicated to capturing stories that foster empathy and using her lens as a tool to build cultural bridges that lead to greater global understanding.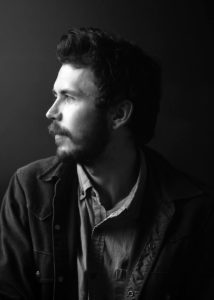 Sebastian Zeck (producer, After Antarctica)
Sebastian Zeck is a documentary filmmaker and producer with a focus on conservation and stewardship. Recently, he collaborated with the renowned artist JR in the documentation of TIME Magazine's "Guns in America" screenings and traveled throughout the country documenting varied perspectives on gun violence from local communities. In February 2019, Sebastian's work was featured in TIME Magazine's Optimists issue, which was guest edited by filmmaker Ava Duvernay.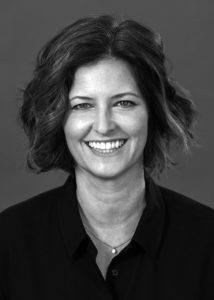 Jen Rainin (director, Ahead of the Curve)
Jen Rainin's work in film is focused on building community, deepening understanding of social justice issues and telling great stories. Her executive producer credits include Stage Left (2011) and Two Spirits (2009), which aired on Independent Lens. A trained Meisner actress, Jen has worked both on Bay Area stages and in independent film.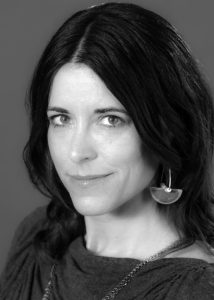 Rivkah Beth Medow (producer, Ahead of the Curve)
Filmmaker Rivkah Beth Medow has created, directed and produced award-winning documentary, broadcast, commercial and non-profit productions for the past 14 years. Rivkah's credits include Ahead of the Curve (producer), Let Them Eat Dirt (director/producer), Being George Clooney (producer), The Nine (producer) Sons of a Gun (director/producer) and Farming the Seas (associate producer), as well as multiple films for non-profits The Pachamama Alliance and Ella Baker Center for Human Rights. She has helmed two major Impact Engagement Campaigns for her films with over 100 strategic partners including Environmental Defense, NRDC, National Coalition for the Homeless and National Alliance on Mental Illness. She lives Oakland, CA.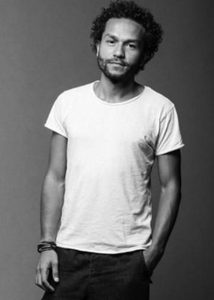 Sian-Pierre Regis (director, Duty Free) 
Sian-Pierre Regis is an award-winning journalist, on-camera personality and cultural critic with infectious energy and an undying love for both pop-culture and social responsibility. He has been a contributor for CNN, HLN, MTV and CBS, covering stories of youth political activism and pop-culture. Duty Free is his first feature-length film.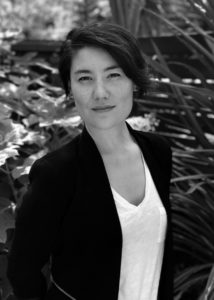 Meredith Chin (producer, Duty Free)
Meredith Chin is a first-time documentary producer. She began her career in communications at Facebook, taking the company from a college directory to a global phenomenon and over one billion users. She also led communications for Instagram after Facebook acquired it in 2012. Prior to Duty Free, Meredith consulted on for several early stage start-ups to develop company narratives and support in growth and social strategies.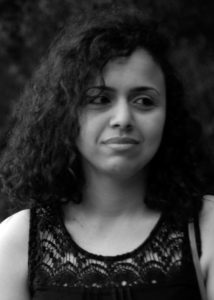 Mayye Zayed (director/producer, Lift Like a Girl)
An Egyptian filmmaker and a co-founder of Rufy's Films—an independent film production company and filmmaker collective in Alexandria, Egypt—Zayed is a Fulbright scholar who studied cinema and media studies in Wellesley College and Innovations in Documentary in MIT from 2011-2012 in the US. She is the recipient of the Getty Images ARRAy grant in 2018 and Film Independent's Global Media Makers Fellowship in 2017. She's also an alumna of Berlinale Talents, Mediterranean Film Institute, Documentary Campus Masterschool, DOX BOX and the American Film Showcase documentary program at. In 2013 she co-directed, coproduced and co-shot the collaborative feature The Mice Room with five other filmmakers and in 2016 she made the award-winning short A Stroll Down Sunflower Lane. Lift Like a Girl is her first feature documentary.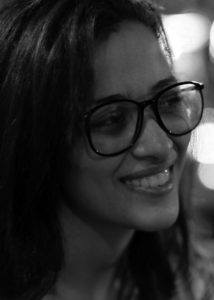 Sara Abdallah (editor, Lift Like a Girl)
Sara Abdallah is an Egyptian editor who holds a Bachelor's degree from the Faculty of Mass Communications at Cairo University. Following her graduation, she finished a one-year program of low-budget filmmaking at the Jesuit's Cinema School in Cairo. Sara worked as an assistant director in the features films: Heliopolis, Microphone, Rags And Tatters and the feature documentary Tahrir 2011: The Good, the Bad, and the Politician. As a main editor, she edited the feature films EXT. Night and Decor as well as the documentaries In the Shadow of a Man and Handstand.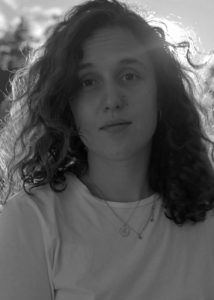 Dea Gjinovci (director/producer, Mars)
Dea Gjinovci is a talented Swiss-Albanian documentary filmmaker with a background in economics and anthropology living in between Paris, London and Geneva. Her award-winning documentary short Sans le Kosovo won Best National Film at Dokufest International Film Festival, prizes at the Global Migration Film Festival and Festival Cine Zaragoza in 2017. It was screened at Porto Post Doc, This Human World and many other international film festivals. Her debut feature-length hybrid documentary Réveil sur Mars (Mars in English) is co-produced by Radio Télévision Suisse and France 2 as well as supported by the Centre National du Cinéma (CNC, France), l'Office fédéral de la Culture (OFC), Cineforom (Switzerland), the UBS Foundation and the Sundance Film Institute. Mars won the "Perspectives d'un doc" pitch award at Visions du Réel 2018. It is currently in post-production. Dea is a 2019 Film Independent Fellow.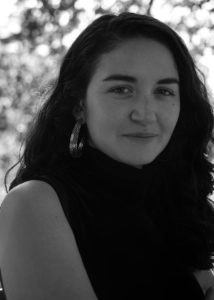 Maya Cueva (director, On The Divide)
Maya Cueva is an award-winning director and producer. In On The Divide, Maya serves as the co-director, producer and frequent audio producer. Her work has been featured on NPR's All Things Considered, Latino USA, The Atlantic, National Geographic, Cosmopolitan, The Huffington Post and NBC's Nightly News. Maya's documentary work has screened internationally and across the U.S., including SXSW, Palm Springs International ShortFest, Full Frame Documentary Festival and the Ringerike International Youth Film Festival in Norway. Her short documentary, The Provider, was also awarded an Emmy at the College Television Awards in 2015. She is a 2019 Sundance Ignite Fellow and a Valentine and Clark Emerging Artist Fellow at the Jacob Burns Film Center.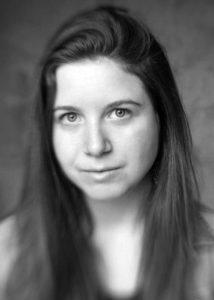 Leah Galant (director, On The Divide)
Leah Galant studied documentary film at Ithaca College, where she was named one of Variety's "110 Students to Watch in Film and Media" for her work on The Provider and Beyond the Wall. In On The Divide, Leah serves as the co-director, producer and the director of photography. In 2017, she was a Sundance Ignite Fellow and took part in a competitive year long mentorship program for emerging filmmakers with the Sundance Institute. She was the Fall 2016 Sally Burns Shenkman Women Filmmaker Fellow at the Jacob Burns Film Center, where she created Kitty and Ellen, a short film about the friendship of two Holocaust survivors, which screened at DOC NYC 2017. She premiered her latest film Death Metal Grandma at SXSW 2018 and as a NY Times Op Doc.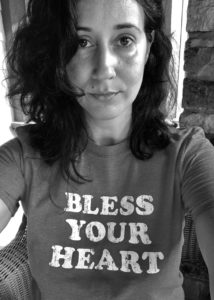 Kristen Irving-Jordan (director, True Believer)
Kristen Irving-Jordan is a director, producer and impact producer whose projects have participated at Tribeca, Sundance and TIFF. As the former Director of Social Action and Advocacy at Participant Media, she was responsible for creating engagement campaigns for all documentary and narrative films ranging from Contagion to Last Call at the Oasis. She was also Impact Producer for Oscar-nominated filmmakers Lee Hirsch and Lucy Walker. Kristen produced the award-winning short documentary Life After Manson, which premiered at the 2014 Tribeca Film Festival and had an excerpt released on the NY Times Op-Docs series. Last fall, Kristen was one of 12 filmmakers invited to participate in the Investigative Reporting Program Workshop at U.C. Berkeley's Graduate School of Journalism. Kristen was born into an evangelical family in Orange County, California. As she conducted the research and interviews that inspired her to make this film, Kristen ultimately decided to leave the church.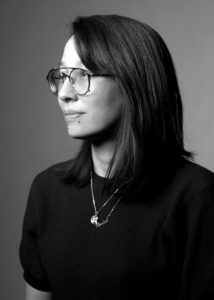 Ursula Liang (director, Untitled Race & Criminal Justice Project)
Ursula Liang has worked for The New York Times Op-Docs, The New York Times Style Magazine, ESPN The Magazine, Asia Pacific Forum on WBAI, StirTV, The Jax Show, Hyphen magazine, the New Yorker Festival and the 2050 Group publicity, while currently freelancing as a film and television producer and story consultant. Her producing credits include One October, Tough Love, Wo Ai Ni, Mommy, UFC Countdown and UFC Primetime. She is a founding member of the Filipino American Museum and sits on the advisory board of the Dynasty Project. Liang grew up in Newton, Mass. and lives in the Bronx, New York. Her debut feature, 9-Man: a Streetball Battle in the Heart of Chinatown, was broadcast on public television and called "an absorbing documentary" by the New York Times.
As part of the Lab, Maya Cueva will receive a $10,000 filmmaker grant presented by the Susan Murdy Documentary Film Fellowship. Additionally, Sara Abdallah and Mayye Zayed will be recipients of the Global Media Makers Fellowship, sponsored through a partnership between Film Independent and the U.S. Department of State's Bureau of Educational and Cultural Affairs.
The 2019 Documentary Lab is supported by Artist Development Lead Funder Time Warner Foundation and the National Endowment for the Arts. Additional funding is provided by Susan Murdy. Documentary Lab industry partners include ScreeningRoom.org and the UCLA Documentary Law Clinic.
To learn more about the Documentary Lab and additional Film Independent Artist Development programs and grants, click here.
Film Independent Artist Development promotes unique independent voices by helping filmmakers create and advance new work. To learn how to become a Member of Film Independent, just click here.