Lena Waithe Goes Back to 'The Chi' and Gets Deep
On January 25 Film Independent at LACMA held a free Members-only screening of writer and producer Lena Waithe's new Showtime series The Chi, which debuted January 7 and has been renewed for a second season. Afterwards, Film Independent at LACMA Curator Elvis Mitchell led a post-screening conversation, which saw Waithe discussing the show, her creative influences and the challenges of juggling a career as an artist with her personal life.
Set on the South Side of Chicago, The Chi is amelodrama infused with elements of film noir (per Mitchell's analysis) featuring several interrelated characters belonging to a well-rendered, insular community who become connected to each other after an escalating series of events.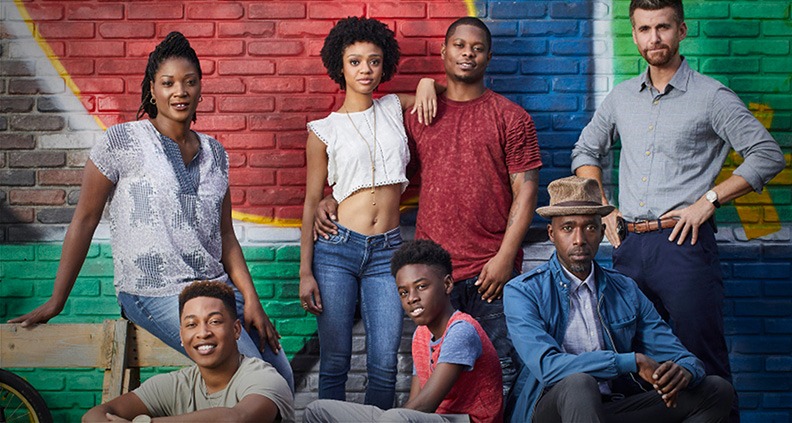 In writing the part of lead character Ronnie's (Ntare Mwine) fiercely loving and protective grandmother Ethel (LaDonna Tittle), Waithe drew from the influence of her own maternal grandmother. She called the character a "thinly veiled version" of her granny, adding: "I grew up in my grandmother's house, she was like a parent."
Waithe said that in many ways, her grandmother was haunted by the specter of the American South. "There's an element of 'she ran away to find something new in Chicago,'" she said. Of her family, Waithe said: "[they're] products of a new beginning in a city [that] feels like it's so far away from those ghosts."
Further discussing The Chi's setting, Waithe said she wanted every location to feel like some version of home. "It should feel like its part of a community because that's what Chicago feels like," she said, saying she wanted to craft the show's world "with a really tiny paintbrush."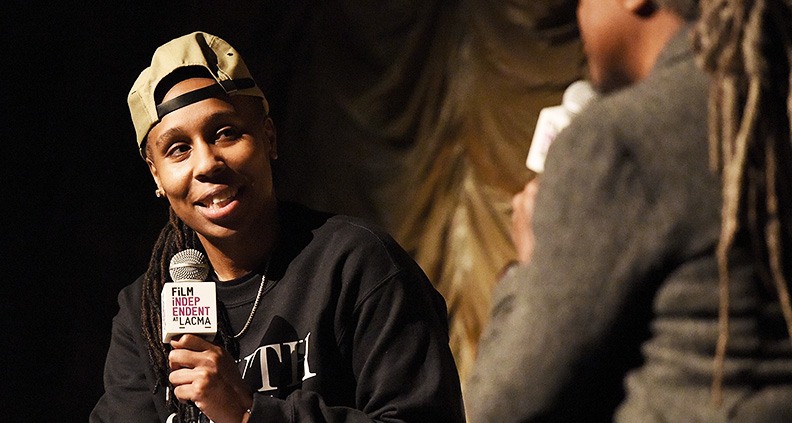 After the show's eventful pilot it was important, Waithe said, to slow the pace of the season down so viewers could really breathe with the characters and experience their world. "Yes, we started with death," she noted. "But the thing that people don't see black people do onscreen is breathe." Taking time to showcase grief and share in contemplation with the characters was a crucial part of the creator's goals.
"For black folks, we have to love each other even when there's no one else to love that person. I think that's very much a part of our history and culture," she said, using the example of community members stepping in to assume pivotal rolls in the life of an otherwise fatherless child—something she observed more than once.
For Waithe, her characters are always running. Running from their issues, families, women—even themselves. "But that's the thing," she said, "I believe that black folks can never rest. We're always running."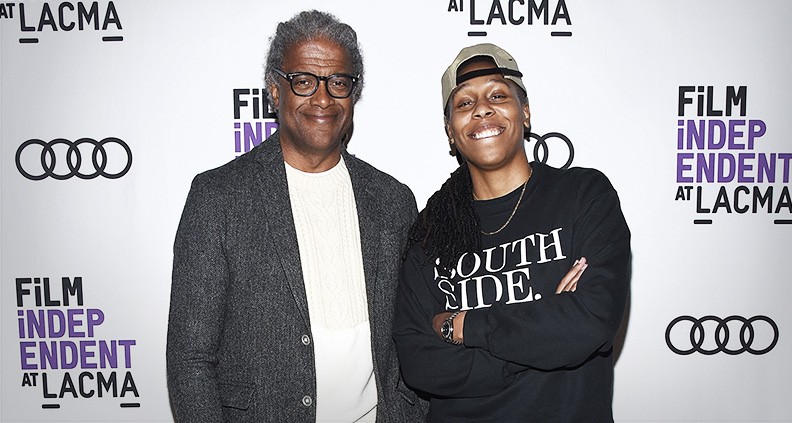 Mitchell observed that the character Brandon (Jason Mitchell) has the most responsibility—and also carries the most pain. "I think Brandon is carrying the world in his backpack," Waithe said, saying that she deeply relates to the character and of being in the middle, stuck between two worlds: that of success and of home.
"To me, why I connect to Brandon so much is because he can be a great chef, but that might mean he might be a bad son," she said. "And I think for as great of a writer as I am, I'm not that great of a daughter."
In The Chi, information always spreads from person to person—not by texting. "[In Chicago] we play hacky-sack with information, we play telephone," Waithe said. "I remember the house I grew up in, it was a revolving door." The Chicago native spoke to the communal environment she was raised in and the importance of highlighting how people actually communicate within her community.
"For a long time all I knew was that neighborhood, that block. It felt very familial," she noted, adding: "I could go outside and my mother wouldn't have to worry because the neighbors had an eye on me." It's apparent that this feeling of community and watching-out-for-one-another is fully rooted in Waithe's overall worldview.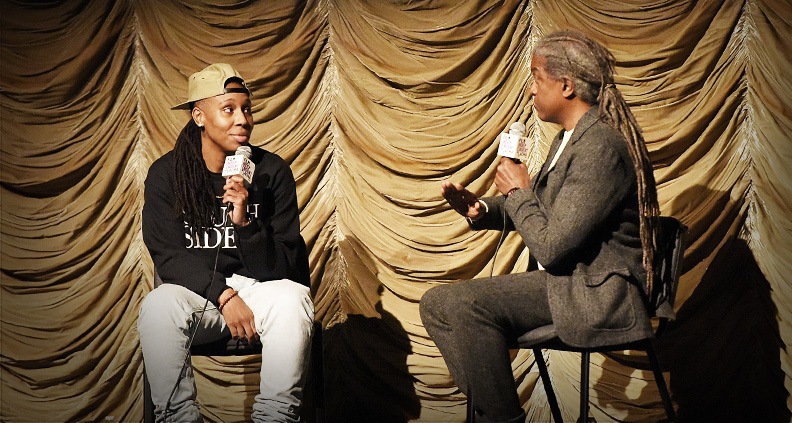 If you've watched an episode of The Chi, the naturalistic dialogue is evident. "I'm a Chicagoan, so there's certain things I write and put on the page because I'm really specific about dialogue and slang," said Waithe. "And I'm always grateful when people say 'it feels so human' and 'the dialogue is really honest' because that's my mission." Mission accomplished!
As to what Waithe will potentially explore next? She said it would continue to be matters within a police state: "Us being afraid of them, them being so afraid of us that they shoot first, ask questions later. I think there's fear on both sides." She added, "I always say, we don't have any weapons or bullet proof vests, so they're more of a threat to us than we are to them."
Waithe is an inspiration to those who come from vibrant, tight-knit communities, having created such original, authentic work and paying tribute to her Chicago home in The Chi.
The Chi is currently airing Wednesday nights on Showtime. To hear more from Waithe, check out the writer/producer/performer's Diversity Speaks keynote conversation from last summer's LA Film Festival. Not a Member of Film Independent yet? Become one today!
Coming up at Film Independent at LACMA…
Free Screening: Notes from the Field (free Member presentation of Anna Deavere Smith's new HBO film, directed by Kristi Zea. Smith will be on-hand post-performance to discuss the creation of this, her latest project)
Free Screening: The Party (free Member screening of Sally Potter's new feature, featuring a post-screening Q&A with the director)
To learn more click here. Not a Member of Film Independent yet? Become one today.
Film Independent at LACMA is sponsored by Premier Sponsor Audi, Principal Sponsor SHOWTIME®, Promotional Sponsor KCRW, and Official Photographer WireImage.