'Make Sh*t Happen' with Nine Brand-New Producing Lab Fellows
What does a producer do, exactly? It's a question most civilians (i.e. non-filmmaker types) don't immediately have an answer for, probably because most of a producer's work is, to the general audience, invisible. But good or bad, movies are only and exclusively the result of some poor bastard sitting somewhere and deciding, against their better judgment, that a certain piece of content absolutely needs to exist, no matter what the (literal or figurative) cost.
After that fateful decision has been made, said bastard's job to find the money, make the phone calls, and negotiate every tiny thing that can possibly be negotiated, just to get everything in place so the cast and crew can do their job. It's never glamorous, but producers are the glue that holds the fraying ends of a movie shoot together, even as the natural forces of the world conspire to destroy their efforts. In short: producers find a way make shit happen.
But good producers don't emerge from embryonic pods fully formed (not even in Los Angeles). Good producers are discovered, supported and nurtured. That's the goal of the Film Independent Producing Lab, a four-week, intensive program designed to help filmmakers develop skills and creative independent producers.
"We are thrilled to welcome this dynamic group of producers to the Lab," said Film Independent Director of Artist Development Jennifer Kushner, "We look forward to shepherding them forward."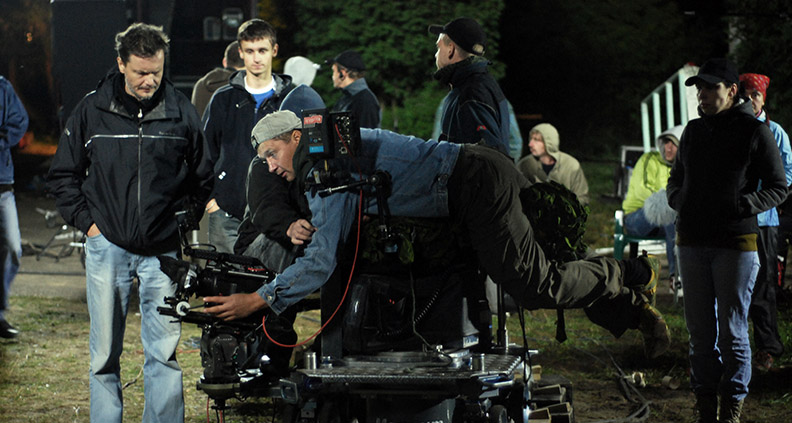 Now in its 13th year, the Producing Lab helps Fellows develop a strategy and action plan to bring their projects to fruition with the help of high profile mentors and Film Independent Artist Development staff.
So who are the eight charmingly bossy go-getters on tap to participate in the Lab this year? Well, first let's start by reviewing the actual projects themselves. They are: 
AFRONAUTS (prod. Vincho Nchogu and Ryan Zacarias)
In the early 1960s—just after Zambian Independence and at the height of "moon fever"—a disgraced schoolteacher, Edward Makuka Nkoloso, takes a few teenagers out into the desert to set up an unofficial astronaut-training program. 
CANTERING (prod. Peter Maestrey)
When Yuma, a naïve paraplegic comic book artist, decides to animate her work in the adult comic book world she discovers a new purpose in life and embarks on a romance with a mysterious wheelchair taxi driver.
CHICKENSHIT (prod. Jon Coplon)
With the help of a ragtag group of boys, 11-year-old Phoenix sets out on a dangerous mission to try and save her Detroit neighborhood from arsonists, proving her worth to her father in the process.
FOLLOWERS (prod. Christina Radburn)
A lonely woman who has lost her faith in God becomes obsessed with her aqua-aerobics instructor after seeing the face of Jesus on his swimming shorts.
GIRL WITH CHILD (prod. Luz Agudelo Gipson)
A lonely teenage girl in Ecuador travels with her toddler to visit her troubled, ailing mother, searching for a new home and family to belong to along the way.
THE BURNING SEASON (prod. Kate Sharp and Jenny Halper)
A primatologist brings her teenage daughter to a remote region of Madagascar, where her determination to save endangered lemurs puts their relationship— and safety—at risk. (Halper is also the film's screenwriter.)
THE WALL AT THE END OF THE ROAD (prod. Caroline Oliviera)
A young man is forced to come to terms with his estranged father during a mysterious outbreak that puts his rural town into quarantine.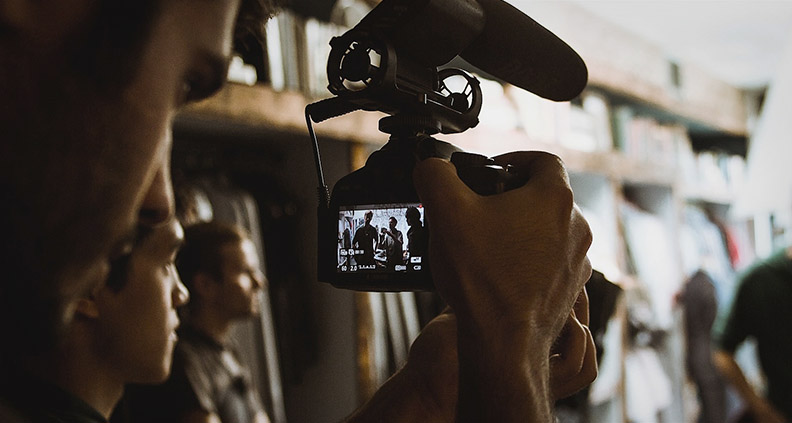 So know that we know a little bit about their projects, let's meet the Fellows themselves:
Vincho Nchogu 
Nchogu launched her career in Uganda, where she produced several documentaries and TV shows including Wonder Stove, a documentary commissioned by the Ugandan government, The Trail, commissioned by the European Union, and 3W, a travel show for Uganda Broadcasting Corporation. Besides producing films, she has had a lifelong passion for science. In her spare time, Nchogu volunteers with Cosmos Education, an organization founded by the Deputy Chief scientist of solar system exploration at NASA. Nchogu also works closely with Hands on Universe in Kenya, where she helps marginalized children make short films based on their understanding of the solar system.
Ryan Zacarias
Zacarias' films include Michael Tully's Septien and Ping Pong Summer, Matt Boyd's documentary A Rubberband Is An Unlikely Instrument, Matt Porterfield's I Used To Be Darker, Rick Alverson's Entertainment, which premiered at the 2015 Sundance Film Festival, and Jonas Carpignano's Mediterranea, which premiered in the 2015 Semaine de la Critique at the Cannes Film Festival. His films have been distributed by IFC Films, Magnolia, France's Haut et Court, Paramount UK, Strand Releasing, Gravitas Ventures and Factory 25. Zacarias also produced the Harmony Korine short films "Umshini Wam," starring South African rap sensation Die Antwoord, and "Snowballs."
Peter Maestrey
Maestrey is an award-winning producer and a longtime DGA Assistant Director. Over the past 20 years, he has worked for large corporations such as The Weinstein Company, Oprah Winfrey Network, Anonymous Content and many other industry leaders. In 2004, he joined the first ever feature narrative to have been filmed in Havana, Cuba during the US embargo, Love and Suicide, joining the film during post-production. From 2011 to 2014 he was invited by the Sundance Institute to support their annual Directors Labs, where he held the title of Crew Chief and collaborated with many Directors inside their Fellowship. Cantering will be Maestrey's first narrative feature film acting as a producer from development to post-production.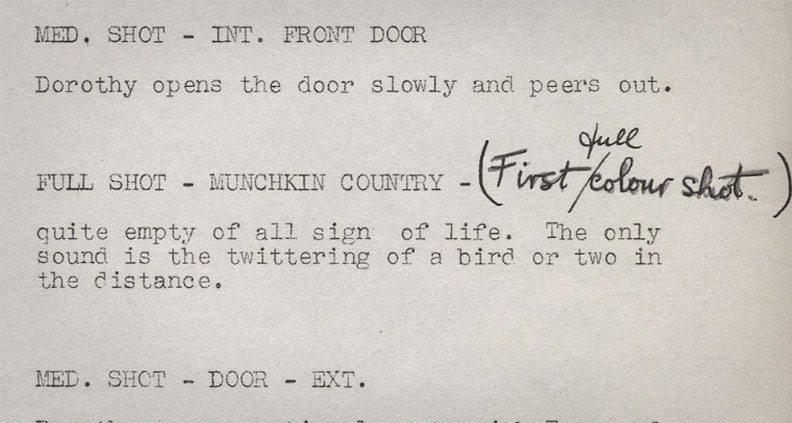 Jon Coplon
Coplon's films have shown at prestigious festivals and have been distributed around the world. He produced writer/director Jonas Carpignano's Mediterranea, which had its world premiere at Critics' Week at Cannes in 2015 and was met with widespread acclaim. The film was released in the USA by Sundance Selects and was named Best Debut by the National Board of Review, as well as three Film Independent Spirit Awards. He is an alumnus of the Rotterdam Producers Lab at Cinemart and the Berlinale Talent Campus, and has participated in the Torino Film Lab. Coplon recently wrapped production on Carpignano's second feature, A Ciambra.
Christina Radburn
Radburn is an award-winning independent film producer based in Melbourne, Australia. Having worked with diverse communities for over 15 years, she is a storyteller with a strong commitment to creating content for the screen about the human condition that is honest and representative of the world we live in today. Her short films have screened at notable film festivals, including Sundance, SXSW, Melbourne International Film Festival and Palm Springs. She is an alumna of the 2015 Screen Producers Australia "Ones To Watch" program for early-career Australian producers. She graduated with First Class Honors in a Master of Producing from the Victorian College of the Arts in 2014.
Luz Agudelo Gipson
A Colombia native, Luz attended Columbia College Chicago where she received her BA in Film and Video. While at Columbia College she produced a combination of independent shorts and thesis films. Shortly after graduation she had the privilege of working for one of the nation's leading political consulting firms, AKPD Message and Media. There, she contributed her production expertise to countless television, radio and web content made for the "Obama For America" 2008 presidential campaign. Gipson is currently the executive producer of nationally acclaimed music and audio house Comma, where she has led the establishment of their Hispanic division.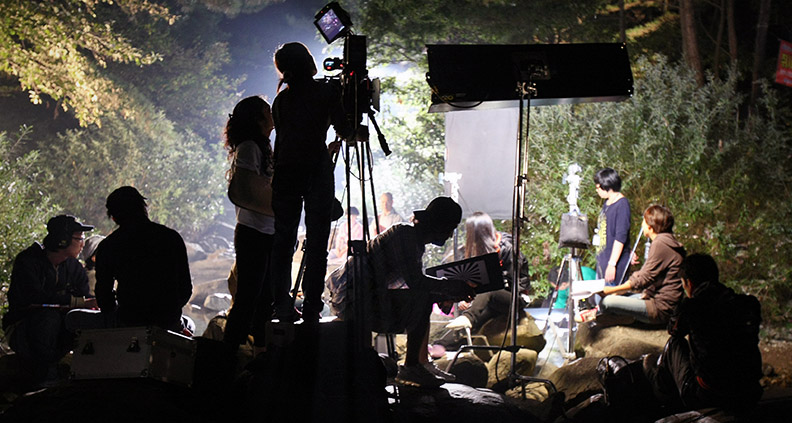 Kate Sharp
Kate Sharp is an Emmy nominated producer who has produced short form content for companies such as Showtime, MTV and Verizon. For five years Ms. Sharp was an executive at Occupant Entertainment, serving as Vice President of Development and Production for the last two. She is currently in development on The Burning Season a feature film project adapted from an acclaimed Laura Van Den Berg short story. Sharp also served as an Executive Producer on the Emmy-nominated Hulu series Behind The Mask, which ran for two seasons. Sharp is a graduate of NYU where she received a B.F.A. in film. She currently resides in Los Angeles, CA.
Jenny Halper
As a writer, Halper recently adapted Laura Van Den Berg's acclaimed story "What the World Will Look Like When All the Water Leaves Us" into The Burning Season, a 2015 Athena List winner and winner of a 2016 Tribeca Sloan grant. Halper was noted as one of The Independent's "One to Watch" in 2015. Her fiction has received an Our Stories Emerging Writer Award and been nominated for a Pushcart Prize and Best of the Web, among other awards. Her stories have been published in places including The Chicago Tribune, PANK, Day One, and the Southeast Review. She is a graduate of Northwestern (B.S. Theater and English) and of Emerson College's MFA Program, where she was the recipient of a 2008 Academy of Arts and Sciences Grant.
Caroline Oliveira
Oliveira is a Brazilian producer based in Los Angeles. Oliveira produced the Lebanese feature Tramontane, written and directed by Vatche Boulghourjian, which had its world premiere at Cannes Critics Week in 2016. She produced the short film "The Chair" by writer/director Grainger David (2012 Winner Best Narrative Short at LA Film Festival) and the feature film Go Down Death, written and directed by Aaron Schimberg (Raindance 2013, Fantasia 2013). Oliveira also served as a show runner for SOS Pé na Bunda a TV series created for Warner Channel Brazil. Oliveira holds an MFA in Film Production from NYU Tisch School of the Arts and is a 2013 Sundance Creative Producing Fellow.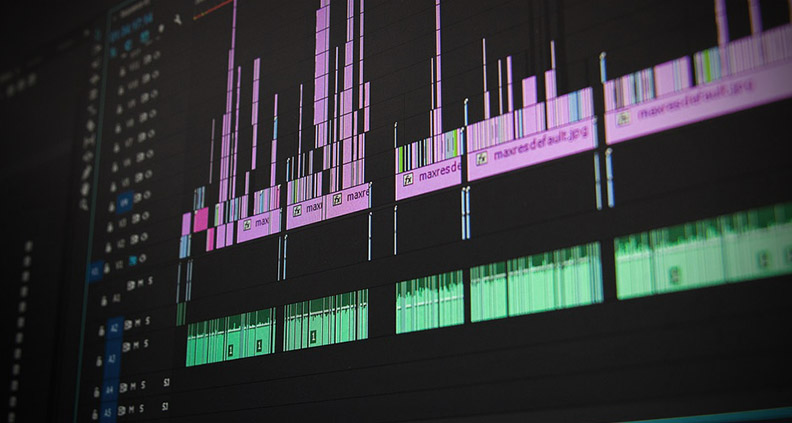 This year's Creative Advisors include Karin Chien (Circumstance), Heather Rae (Tallulah) and Daniel Wagner (Miles Ahead). Guest speakers include Charles Howard, Tri-Star Pictures President Hannah Minghella CAA Agents Maren Olson and Tristen Tuckfield, and Jason Berman (The Birth of a Nation, Mediterranea).
Recent projects developed through the Producing Lab include Chloé Zhao's Spirit Award nominated Songs My Brothers Taught Me produced by Angela C. Lee and Mollye Asher; Clay Liford's Slash produced by Brock Williams, which premiered at the 2016 South by Southwest Film Festival; Joseph Wladyka's Spirit Award nominated Manos Sucias, produced by Elena Greenlee and Márcia Nunes; and Sian Heder's Tallulah produced by David Newsom, which premiered at Sundance this year and is currently streaming on Netflix. Fellows receive year-round support, including access to Film Independent's annual film education offerings and the LA Film Festival.
---
To learn more about the Producing Lab as well as additional Artist Development programs, please visit our website. Not a Member of Film Independent yet? Become one today.
(header: Producing Fellows attend Opening Night at the 2016 Film Independent Forum)