Meet the 30 New Voices of Film Independent's Project Involve
Ask any ecologist: the key to any sort of healthy, thriving ecosystem is biodiversity. The same is true of independent film. Together, writers, producers, directors, editors, cinematographers, executives and festival curators create a system as intricate and delicate as any protected wetland—and one in equal need of protecting.
For independent film to survive, it's critical that new and unique voices be given the opportunity to thrive, create and tell their stories. Enter Project Involve, Film Independent's signature mentorship and diversity program.
Now in its 23rd year, Project Involve seeks to foster the careers of talented filmmakers from communities traditionally underrepresented in the film industry.
Projects written, directed, produced, shot and edited by Project Involve Fellows include Dear White People, Free In Deed, French Dirty, The Land, Las Elegidas, LUV, Margarita with a Straw, Mosquita Y Mari, Pariah, Sleight, Undertow and many more.
Over the course of the free nine-month program, qualified applicants from diverse backgrounds and filmmaking disciplines meet one-on-one with mentors, attend master classes and networking events and collaborate to create a slate of six original short films.
Project Involve Fellows also gain access to other Film Independent Events, including the Film Independent Forum, Directors Close-Up and LA Film Festival.
Meet this year's Project Involve Fellows below…
---
Ana Souza – Festival Programmer, Industry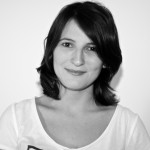 Born in Brazil, Ana Souza was raised in Amsterdam. She holds a BA from the University of Warwick and an MA from USC. Souza has produced a number of shorts and has contributed to numerous film-related publications, including Indiewire, We Eat Film, Front Row Reviews, and The Artifice. She has worked in various capacities with Sundance, NEXT Fest, Indian Film Festival of Los Angeles, Slamdance and Project 168 Film Festivals. She sits on the screening panels for Ambulante USA, LA Film Festival, and AFI FEST, and is an Associate Programmer for the No Budget Film Festival. She was the Programming Coordinator for the latest edition of Outfest. Recently she produced, "Blast Beat", a short starring Mateo and Moises Arias.
---
Erica Lang – Creative/Development Executive, Industry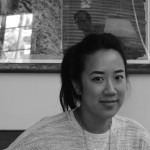 Erica Lang got her start in the industry by volunteering on independent films and commercials in her hometown in Canada. With a growing interest in producing but no real training, she decided to apply for and was accepted into the Producer MFA program at the American Film Institute. Upon graduation, she was hired onto the desk of the co-President and head of the Feature Literary and Production departments at the Gersh Agency. As an assistant there, she expanded her knowledge in areas such as contracts, negotiations and film financing. In order to further her passion for creative development, she made it her priority to read as many incoming scripts as she could. Lang hopes to continue pursuing creative development and eventually, to produce films and head up her own production company.
---
Ashley Chrisman – Producer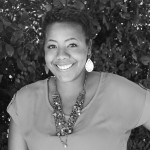 Ashley Chrisman was born in Oakland, California and raised on the south side of Chicago. She developed a strong passion for the arts at a young age and has worked to cultivate and mold this passion into her focused disciplines of theatre and film. Chrisman completed her undergraduate studies at Vanderbilt University, and received her M.F.A in Film and Television Production from USC. While at USC, she produced several projects that have been screened at festivals around the world. Her goal is to shed a different light on the everyday representations of minorities, and to find new and innovative ways to bridge the gap between community activism and filmmaking. Chrisman currently resides in Los Angeles and is developing her first feature, The Corruption of Vance Carter.
---
Codie Elaine Oliver – Producer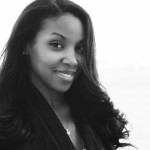 Codie Elaine Oliver is a graduate of Howard University and the Stark Producing Program at USC. Before becoming a filmmaker, she worked in feature film development at Fox Searchlight and crafted original events and supported filmmaking programs at Film Independent, LA Film Festival, and the Independent Spirit Awards. Oliver is an Affiliate to the board of the Blackhouse Foundation, a nonprofit that expands opportunities for Black filmmakers at the world's most prominent festivals. She is the founder of LA-based organization, We Are the Industry, for professionals of diverse backgrounds entering the industry. Most recently, she co-produced her first feature, Destined, starring Cory Hardrict and Jesse Metcalfe and is in production on a documentary studying love and commitment in the Black community.
---
Giulia Caruso – Producer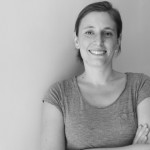 Giulia Caruso is an Italian filmmaker and founding member of Nonetheless Productions. The latest short she produced, Myrna the Monster, directed by Ian Samuels, starring Kathleen Hanna and executive produced by MTV (other), premiered at Sundance 2015 and has screened at SXSW, LA Film Festival, Palm Springs, and won the Grand Jury Award at Florida Film Festival. Caruso just wrapped Andrew Ahn's debut feature Spa Night, developed through Sundance's Screenwriting Lab and Film Independent's Screenwriting and Directing Labs and is currently producing Ian Samuels's debut feature Taxidermy. As a director her debut feature premiered at BAFICI 2014 and her latest short was executive produced by James Franco. In 2013, she was selected for the Berlinale Talent Campus. Caruso holds an MFA in directing from Cal Arts.
---
Sue-Ellen Chitunya – Producer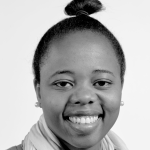 Lydia Sue-Ellen Chitunya hails from Zimbabwe. She is a graduate of Georgia State and the UCLA Producing Certification Program. She has participated in the 2015 Berlinale Talents, the 2013 Marche Du Film Producers Workshop, the 2012 CaribbeanTales Incubator and the 2011 Durban Talent Campus and Kyoto Filmmakers Lab. Her varied work experience includes consulting for Zimbabwe International Film Festival, producing the Big PictureCon and marketing for Disney College Program. Chitunya has produced several shorts that have screened at Action on Film, BronzeLens, New Orleans and Atlanta film festivals. She recently launched 263 Reels, a production company with branches in Zimbabwe and the US and has a slate of feature films in development.
---
Oby M. Okoye – Producer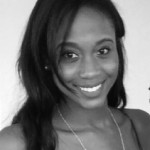 Oby M. Okoye is an American writer and producer. She is currently working on the feature drama What Can't Be Undone and also producing the feature sports-based documentary When the Lights Go Out. Her credits also include creating the TV series Reality Checks, Five Star Menu, Fifteen Minutes of Fame and Off-Season. Beyond writing and producing, Okoye is the Director of Programming for the Bentonville Film Festival, which champions women and diversity in media. She previously worked as a corporate and entertainment attorney while living in New York City. She graduated from Rutgers University-Camden School of Law and obtained her B.A. from The University of Michigan.
---
Zoe Sua Cho – Producer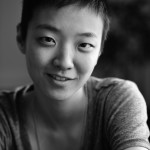 Zoe Sua Cho is a Korean born, New Zealand bred independent producer and co-founder of Mass Ornament Films. She has produced a variety of films including The Recorder Exam, Korean Film Council Grant winner and Woodstock Film Festival's best short film in 2011; Needle, Premier Prix winner at Cinefondation 2013; and Wolkaan, which premiered at Toronto in 2015. Cho is currently developing They, a feature awarded the Doha Film Institute production grant. She is a producer on The Ultra-Terrestrials, a documentary funded by the Graham foundation. She received her MFA from the School of the Art Institute of Chicago and is a recipient of New Zealand Film Commission's Professional Development Award.
---
April A. Wilson – Director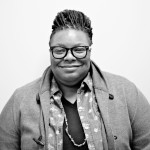 April A. Wilson is a writer, director and editor. She draws upon her experiences as a young African-American woman growing up on Chicago's South Side. She's inspired to make films about self-identity ranging from race to gender to orientation to religion and how identity influences our life and choices. Wilson holds a BFA from New York University's Tisch School of the Arts in Film and Television. She recently completed her MFA in Cinema Directing at Columbia College Chicago.
---
Christopher Cegielski – Director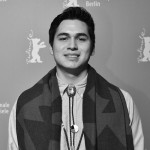 Christopher Nataanii Cegielski is a Navajo Filmmaker from Flagstaff, Arizona. Originally wanting to be an author, he soon became attracted to film's visual storytelling. When Cegielski began mini-productions during his teenage years, he received encouragement from his parents to pursue filmmaking. Cegielski is a graduate of The University of Arizona's B.F.A. Film Program. His short thesis film Bloodlines, a coming of age western screened at multiple international film festivals including the Berlin International Film Festival, Sun Valley Film Festival, Cine Las Americas International Film Festival and the imagineNATIVE Film + Media Arts Festival. His new short film, Movement Through the Valley, was selected for the Time Warner Producers Fellowship and the Sundance Creative Producing Summit. He currently resides in Los Angeles.
---
Ozzy Villazon – Director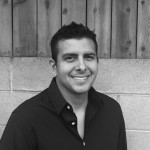 Ozzy Villazon, of Bolivian and Nicaraguan descent, was born and raised in San Francisco. He graduated from the American Film Institute in the Directing Program where he received the Richard P. Rogers Spirit of Excellence Commendation in Directing Award. His AFI thesis film, Silencio Fuerte, screened at numerous festivals including Festival International de Cine Guanajuato in Mexico, HBO/BET'S Urbanworld, and Cinequest. It was also jury selected as one of six films from twenty-eight in his class to screen at the AFI Industry Showcase at the DGA. His newest film La Obra is currently beginning the festival circuit.
---
Puja Maewal – Director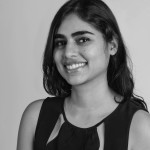 Puja Maewal is an award-winning writer/director whose work has screened around the world. Her thesis film, Jaya, was a Semi-finalist in the Student Academy Awards, a Jury Award Winner at the Directors Guild of America Student Awards and a Silver Palm Award Winner at Mexico's International Film Festival. She holds a B.A. from Yale, an MFA from UCLA and is a Fulbright Scholar. She has developed content for several production companies including BBC Worldwide, and her work has been recognized by Motion Picture Association of America, Caucus for Producers, Writers & Directors Foundation and Los Angeles Film Review. Maewal was selected for the DGA's Asian American Mentorship Program and continues to develop the feature version of Jaya.
---
Terence Nance – Director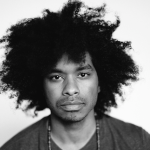 Terence Nance is an artist born and raised in Dallas, Texas. Each of his siblings are artists: Norvis Jr. Djore, and Classi. Terence makes films, installations, performances, and music under the name Terence Etc. His first feature, An Oversimplification of Her Beauty, premiered in the New Frontier section at Sundance in 2012. Terence garnered recognition from Filmmaker Magazine, where he was selected as one of the 25 New Faces of Independent Film. Oversimplification also won the 2012 Gotham Award for "Best Film Not Playing at a Theater Near You." In addition to his personal work Terence is an accomplished music video director having collaborated with Blitz the Ambassador, Cody ChesnuTT, and Pharoahe Monch. Terence currently resides in Bedford-Stuyvesant, Brooklyn and is developing his next feature film.
---
Yanillys Pérez – Director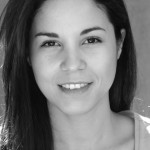 Yanillys Pérez is a Dominican-Venezuelan director, writer, producer and actress. Her experience as an actress and her passion for cinema influences her to approach to filmmaking. In 2014, Pérez wrote, produced and directed Techos Rotos (Broken Ceilings), a short film made in the Dominican Republic with a French co-production. Techos Rotos received several international and national awards and was the first Dominican Republic short film to be selected for the Clermont-Ferrand Film Festival 2014. At present, Perez is in post-production of her first feature documentary, Jeffrey (Cardboard Hopes), a Dominican-French production. She is also developing her first feature narrative, Luna and Celeste.
---
Brook Sitgraves Turner – Writer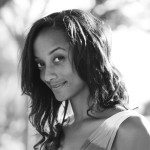 Brook Sitgraves Turner made her way to Los Angeles by way of Cleveland and Berkeley. After completing her undergraduate degree at the University of California, Berkeley, on a full athletic scholarship, she went on to the University of Southern California's Peter Stark Producing Program, with the help of a PAC-12 Post Graduate Scholarship. Since arriving in Los Angeles, she's produced One Day I Too Go Fly (documentary), Spice (short), and spec commercials. She is currently working at ABC Studios.
---
Donna Choo – Writer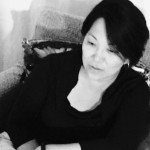 Donna Choo was born and raised in Honolulu. Majoring in English at the University of Hawaii at Manoa, she spent time as a journalist, taught English in Japan and worked for the JACL, a non-profit civil rights group, before coming to Los Angeles to attend USC where she earned a Masters in Writing. Following graduation, Choo went on to work as story editor at TriStar, and then Columbia Pictures before heading up MGM's Story Department as Director of Creative Affairs. Her debut short Bus Story, starring Academy Award-nominated Mako, enjoyed screenings at the Hawaii International Film Festival and the Los Angeles Asian Pacific Film Festival. She is currently developing her narrative features Small Kid Time and Good Grief.
---
Elton Loud – Writer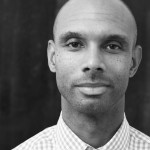 Elton Loud is a lawyer turned writer from Oakland, California. A Howard University alum, Loud's novel, Little Girls, focuses on the underage sex trade in the Oakland Bay Area. His short film Cancer Pimp has screened at several festivals and has aired on national television. Loud is currently developing his feature script, The Things We Forgot To Say.
---
Eugene Ramos – Writer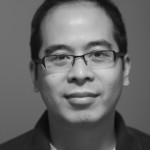 Eugene Ramos earned a degree in 16th-century British Literature from Northwestern University and an MFA in Film from Columbia University. He wrote and directed several shorts, including The Concoction and Dandelion Fall, both of which garnered awards at several film festivals. He has participated in CAPE New Writers Fellowship, Clarion Science Fiction and Fantasy Writers' Workshop, NATPE Diversity Fellowship Program, and Hamptons IFF's Screenwriters' Lab. His romantic-comedy screenplay Newton's Laws of Emotion, reached the semifinals in the Nicholl Fellowships, won the TFI Sloan Filmmaker Prize and a Gold Prize in the PAGE Awards. Because of his love for the Bard and science fiction, Ramos has earned the nickname The Sci-Fi Shakespeare Guy.
---
Juan Avella – Writer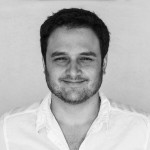 Juan Avella is a screenwriter, producer and director born into a family of Italian immigrants and raised in Venezuela. Avella earned a BA in Business Administration and upon graduation, became a Senior Producer for E! Entertainment Television Latin America, where he wrote and produced over 50 episodes of various shows. He has worked as a Content Producer for the Discovery Latin America channels TLC and Investigation Discovery, where he wrote and produced promotions for primetime programming. Avella received an MFA in Screenwriting from AFI, where his script, Bolichicos, was awarded the 2014 William J. Fadiman award for best screenplay. He currently writes interactive stories for EPISODE, a new media app, and is in pre-production for Bolichicos, which he'll also direct.
---
Leon Hendrix – Writer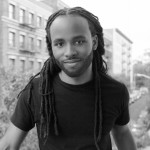 Writer-director Leon Hendrix was born and raised on the southside of Chicago. Hendrix found his way into theater and journalism as an undergrad. He created news packages for Dan Rather Reports and the New York Times Student Journalism Institute. An Academy of TV Arts and Sciences fellow, and Fox HBCU Media Alliance member, Hendrix entered Columbia University in 2011, where he developed his pilot, Wake. The script was a semi-finalist at the Austin Film Festival in 2014. Leon has developed stories with Levinson/Fontana, 2929 Productions, and CBS. Leon writes dramas and genre stories that push new cultural perspectives to the mainstream. In his spare time, Leon works with at-risk youth and children and families with special needs and nerds out like a boss.
---
Andressa Cor – Cinematographer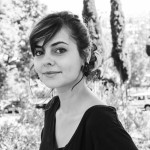 Andressa Cor an emerging cinematographer and graduate of the prestigious American Film Institute Conservatory. Cor is the proud recipient of the Panavision New Filmmakers Program and Alfred P. Sloan Foundation grants. Her thesis film at AFI, "Stealth" won a 2015 Student Academy Award, first place prize at the 36th Student Emmy Awards, an honorable mention at the American Emerging Filmmakers Pavilion at Cannes, and the jury prize at Toronto. Cor also shoots in her home country, her latest project Incursion, shot in the slums of Brazil, discusses social issues and is currently being recognized in top tier festivals in Brazil and Argentina. Cor's extensive film and art education coupled with her personal experience provides a unique, global perspective and aesthetic.
---
Carmen Delaney – Cinematographer
Carmen Delaney is a NY/LA based cinematographer and filmmaker. She is known for her unique narrative approach to shooting documentaries. Delaney has shot corporate, industrial and commercial work for clients such as Google, Adobe, HP, AirBnB, Puma, Sephora, Chase and The City of New York. Her work has been screened at festivals around the world including Toronto Film and Music, Mill Valley and the European Film Festivals. Delaney is currently in production on three feature films: Supergirl, Las Chavas, and Soledad. She is a fellow of CIFF's Points North Fellowship, Film Independent's Fast Track program, Film Independent's Documentary Lab, IFP's Spotlight on Documentaries, and IFP's Documentary Labs. She holds a BA in Cinema from San Francisco State University.
---
Isiah Donté Lee – Cinematographer
Isiah Donté Lee from North Carolina, discovered his love for filmmaking shortly after graduating from high school with no clear plan for his future. Lee fell into the role of the cinematographer due to his natural fascination with image making and attraction to cameras. Lee studied filmmaking at The University of North Carolina School of the Arts with a concentration in cinematography. Today, Lee strives to help tell stories by creating images that evoke emotion and reinforce the thematic elements of the content they are attached to. He has shot an extensive and diverse collection of narrative, music video, documentary and commercial projects. He is currently based in Los Angeles, CA and was recently named a 2016 Film Independent Project Involve Fellow.
---
Irvin Liu – Cinematographer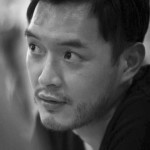 Irvin is a Los Angeles based cinematographer interested in telling stories that explore the human condition and diverse cultures. His work has been presented at the DGA and numerous festivals across the country. Recently, he just wrapped on Camp, a feature documentary produced by Joaquin Phoenix. The film follows a group of teens from across the country that gathers in Big Bear, California to take part in a transformative weeklong art and leadership project. He received his MFA in Cinematography from Chapman University, graduating at the top of his class, winning the Cecil B. DeMille Best Cinematography Award for his work in Ode in Blood. He also holds a BA with a double major in Visual Arts and Economics from UC San Diego.
---
Nico Navia – Cinematographer
Nico Navia was born in the beautiful city of Bogota, Colombia, however Miami became his permanent home at the age of ten. Navia graduated in 2011 from NYU's Tisch School of the Arts with a BFA in Film and Television Production. It was there where he discovered his sensibilities for storytelling through composition, camera movement, and light. This encouraged him to dedicate his life's work to the art and craft of cinematography. In 2013 he was awarded the Bronze Award in the Kodak Student Scholarship Program for his work on The Superman, a short film produced at AFI where he graduated in 2014 with a MFA in Cinematography. One of Navia's thesis films, Against Night, earned him a nomination for the 2015 ASC Gordon Willis Student Heritage Award and was a finalist for the 2015 Student Academy Awards. Navia resides in Los Angeles.
---
Simu Feng – Cinematographer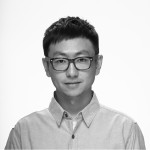 Simu Feng is from northeastern China. He graduated in 2012 from the Beijing Film Academy with an MA in cinematography. Prior to that, he majored in Geophysics at The China University of Geosciences. Before coming to the U.S. Feng worked as DP shooting short films, TV commercials, music videos, webisodes and feature films in Beijing. His thesis film at the Beijing Film Academy, The Home Gleaner, won the Best Short Film Award at the 2012 Taiwan Golden Horse Awards. Feng recently graduated as a cinematography fellow from American Film Institute.
---
Aleshka Ferrero – Editor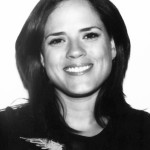 Aleshka Ferrero was born in Puerto Rico and studied Film Production at Syracuse. Her feature editing debut was on Luis Mandoki's Innocent Voices (Voces Inocentes) which premiered at Toronto, won the Crystal Bear at Berlin, was Mexico's official Academy Awards selection for Best Foreign Film and got her nominated for the Ariel Award in 2004.  Ferrero went on to edit Patricia Riggen's Under The Same Moon (La Misma Luna), which screened at Sundance and Toronto in 2007, and became one of the biggest grossing Spanish language films in the US. Her collaboration with Roberto Sneider began with Tear This Heart Out (Arráncame La Vida) and now with Deserted Cities (Ciudades Desiertas). Recently, Ferrero completed Fina Torres' Liz in September (Liz en Septiembre). She resides in LA.
---
David Aristizabal– Editor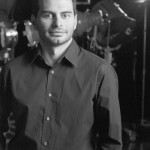 David Aristizabal was born in Bogota, Colombia. He attended the National University of Colombia in Bogota where he earned a degree in Film Production. He further continued his studies, pursuing a specialization in economics and finally arriving at the prestigious USC School of Cinematic Arts, where he earned an M.F.A. in 2012. Aristizabal has directed and edited films influenced by his views on social and political issues. Among his shorts include A Second Chance, which won the Student Academy Award in 2013. Recently he worked with Academy Award winning director, Mark Harris, as editor and post-production supervisor on a documentary for the web site named Interacting With Autism.
---
Franzis Müller – Editor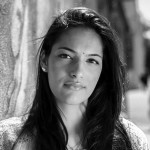 Franzis Muller was born and raised in Caracas, Venezuela. She earned her B.A in Filmmaking from the Met Film School, based at Ealing Studios London. Whilst working toward her degree, Muller developed a deeper passion for the craft of editing. She then went on to earn her Masters in Film Editing from the American Film Institute, where she completed three diverse films in her last year of study, one of which was the recipient of a Student Academy Award in 2014.
---
Sara Pellegrini – Editor
Sara Pellegrini is a documentary film editor based in LA. She recently finished editing Some Kind of Spark, Ben Niles' feature documentary about the profound impact of music and mentorship on five New York City kids. Her other credits include The Other Half Of Tomorrow, and The Big Table: Milk. She has edited for Plow Productions, Gravy Pictures, Razorfish, Steinway & Sons, GreenHouse Pictures, and American Documentary/POV. Pellegrini was assistant editor on Hard Road Home (PBS), NOVA: The Pluto Files (PBS), the critically acclaimed music documentary How To Grow A Band and served as associate producer and assistant editor on the award-winning documentary Semper Fi: Always Faithful. She studied art at UC Berkeley and has a master's in broadcast journalism from NYU.
---
This year's mentors include…
-Producer Nina Yang Bongiovi (Fruitvale Station, Dope)
-Writer/director Derek Cianfrance (Blue Valentine, The Place Beyond the Pines)
-Casting director Kim Coleman (American Crime, Chi-raq)
-Writer/director Destin Daniel Cretton (Short Term 12)
-Cinematographer Michael Gioulakis (It Follows, Split)
-Cinematographer/director Reed Morano (Meadowland, Vinyl)
-Producer Christine Vachon (Boys Don't Cry, Carol)
-Writer/director Dan Gilroy (Nightcrawler, The Bourne Legacy)
-Writer/producer Misha Green (Underground, Sons of Anarchy)
-Writer/producer Simon Kinberg (X-Men: Apocalypse, Fantastic Four)
-Writer/director Tina Mabry (Mississippi Damned, Brooklyn's Bridge)
-Writer/director Justin Simien (Dear White People)
-Cinematographer Bradford Young, ASC (A Most Violent Year, Selma)
Check out the trailer from last year's program…
So good luck to all of our Project Involve filmmakers. We look forward to hearing your stories! And just remember: you keep our film ecosystem alive.
For more information on additional Film Independent projects and programs, click here. To learn how to become a Member of Film Independent, click here.
For information on all past Film Independent Fellows, please visit our online Film Independent Talent Guide.
Film Independent's Project Involve is supported by Artist Development Lead Funder Time Warner Foundation and Project Involve Shorts Lead Funder Kiehl's Since 1851. Principal Sponsors include EFILM | Company 3, The Hollywood Foreign Press Association, Los Angeles County Arts Commission, National Endowment for the Arts and Sony Pictures Entertainment. The program is also supported by the City of Los Angeles Department of Cultural Affairs and HBO.
Matt Warren / Film Independent Digital Content Manager