New Doc 'Jawline' Goes Online and Kicks Off Future Filmmakers 2019
On August 9 at the ArcLight Cinemas in Culver City, Film Independent Education presented the 2019 Future Filmmakers Showcase—the annual capstone of our year-round slate of film-focused Youth Programs. The one-day event (which previously appeared as part of programming at the LA Film Festival) ultimately culminated in a curated program of short films made by Middle- and High School students, followed by mentoring one-on-ones with industry pros and an intimate keynote conversation with TIFF-bound writer/director/producer Ali LeRoi (The Obituary of Tunde Johnson.)
But! Before any of that (did we also mention there were tacos?), things kicked off with a screening of new award-winning documentary Jawline, the feature debut of filmmaker Liza Mandelup. Acquired by Hulu for distribution out of Sundance earlier this year, the film explores the rise and fall of Austyn Tester, a charismatic 16-year-old boy from rural Tennessee striving to make a name for himself as a social media influencer.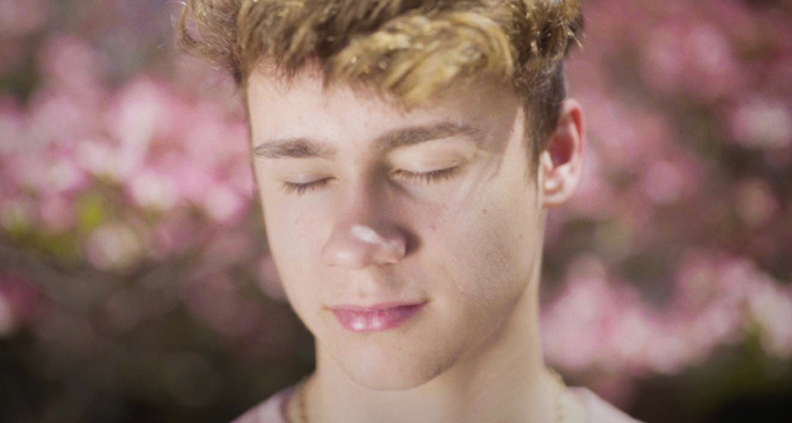 As the film begins, we meet Austyn: a seemingly typical teen, alone in his room, glued to his cell phone—nothing surprising here. But Austyn isn't like most teens; for the last three years, he's been live streaming broadcasts over the social media app YouNow—all in guileless pursuit of social media fame. And, with 15,000+ followers, Austyn feels he's on the path to becoming famous, achieving his twin goals of 1) making enough money to lift himself and his family out of poverty and 2) to, as he puts it, "change the world."
If you're over, say, the age of 24—and not the parent of a tween—you probably don't know anything about YouNow or thriving ecosystem built around the stardom of its broadcasters. A microcosm of the larger social media streaming universe, Jawline shows a world where fame is largely built upon charisma, relentless positivity and chiseled good looks—hence the film's title.
Contrasted against Austyn's naiveté is LA-based manager Michael Weist, a self-proclaimed influencer expert, who explains that we're in the middle of a "social media gold rush." Weist (all of 19 at the time of filming, per Mandelup) lays out how managers like himself, through events like Playlist Live and DigiTour, leverage the huge fanbases of these amorphously skilled "performers" to cash in—mostly in the form of touring and meet and greets, where teen girls pay between $35 and $250 to meet their idols and take selfies with them. There's a lot of screaming and hyperventilating; just like The Beatles or Justin Bieber, but without the music.
LIZA MANDELUP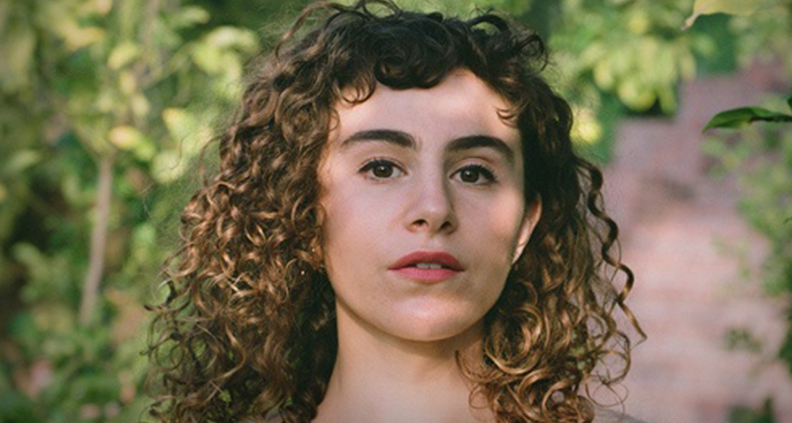 With Jawline, Mandelup has crafted a doc that artfully explores the complex world of social media stardom, with its obsession for the endless accumulation likes and follows, and the desire of businesspeople to monetize these carefully crafted personalities as fast as possible before the boys grow up and it's all over. After the Film Independent's Friday morning Future Filmmakers screening, Mandelup sat for a Q&A with Jenn Wilson, Senior Programmer at Film Independent. Here are excerpts from that conversation:
Do you want to talk about how you decided to make a film on this subject?
Mandelup: It started by my thinking about my own youth. And I was thinking how different it must be today, with so much technology being a part of their everyday life. And I started thinking of ways I could tell a story in that landscape. I started doing some research, and I found the world of meet and greets. And then I found the world of YouNow. It just seemed like teenagers talking to teenagers about everyday things, but once I got deeper I started to understand the minutia of it. Now it's just the norm to just put your life out there, and the world of YouNow represented the modern teen to me.
How did you find Austyn?
Mandelup: I filmed in the world for about a year without a main character, which was kind of stressful. I was trying to understand what was going on. I knew the themes I wanted, I knew what story I was looking for and I knew the world I wanted it to take place in. I just needed to cast it. I needed someone who's really naïve and genuine, who wants into this world like its life or death. And I knew they needed to have some cinematic life. And someone had randomly seen Austyn online and said, "You might like his personality." We found out he lived in rural Tennessee, in the woods. There was just so many ideas there of how this could get cinematic.
The contrast between Austyn and the kids working [with Michael Weist] in Los Angeles brings up all kinds of socioeconomic themes as well.
Madelup: I think the world of live broadcasting is a world of people looking for upward mobility. They're looking for some way to change their status, whether it's financial or social. And so, I think there's a lot of people in that space, like you are coming here as a 16-year-old boy because something needs to change, and you need to get out of a situation. A lot of the characters have that in common, they're all escaping something and going to this world of live broadcasting to find an alternate community.
Jawline is available exclusively on Hulu starting August 23. To learn more, please visit the film's Twitter page. Future Filmmakers is supported by the National Endowment for the Arts. Please visit our Youth Programs page to learn more.
Upcoming Film Independent Educational Events…