Non-Friction Storytelling: Meet the 2023 Film Independent Doc Lab Fellows
Like a peckish panda let loose in a showroom for bamboo patio furniture, the modern audience's craving for true-life stories is seemingly insatiable. And like said ursine gnawing greedily on a flavorful teakwood club chair, nonfiction has been steadily gobbling up narrative filmmaking, with almost every major news item of the last 40 years being dutifully reimagined as a prestige limited series. And sure, projects like HBO's Love and Death or Hulu's The Dropout can help fill the void abdicated by the mid-budget studio drama, but where does that leave actual documentary movies—or documentary filmmakers for that matter?
While there's certainly not an overabundance of industry support out there for emerging nonfiction filmmakers, there is at the very least the Film Independent Documentary Lab. And today, we're thrilled to welcome seven new Fellows and six new projects to the 2023 Doc Lab cohort. "Documentary filmmakers remain at the forefront of innovative cinema, telling real stories with urgency and accessibility," says Daniel Cardone, Film Independent's Manager of Nonfiction Programs, "Our selections [for this year's Lab] emphatically demonstrate this, tackling important cultural issues and events with compassion and limitless creativity."
Designed for filmmakers currently in post-production on their feature-length films, the Doc Lab is an intensive program advancing the careers of its Fellows by providing creative feedback and an introduction to professionals advising on both the craft and business of documentary film.
This year's Lead Creative Mentors are Chris Shellen (Mickey: The Story of a Mouse, Marwencol) and Ivete Lucas (Naked Gardens, Pahokee), alongside Editing Mentors Bo Mehrad (The Punk Singer, Call Me Miss Cleo) and Amy Foote (Hail Satan?, All the Beauty and the Bloodshed). Guest Speakers include Isabel Castro (Mija), Keetin Mayakara (Free Solo), Larissa Rhodes (The Social Dilemma), Diane Quon (Bad Axe), Alysa Nahmias (Wildcat) and Columbia University's Alece Oxendine. The Doc Lab's industry partner is the UCLA Doc Law Clinic.
This year's Film Independent Documentary Lab supported projects are:
Title: Black Snow
Director/Cinematographer: Alina Simone
Producer: Kirstine Barfod
Logline: When residents of a remote Siberian coal mining settlement discover an old Soviet mine has caught fire beneath their neighborhood, they turn to homemaker-turned-journalist Natalia Zubkova for help. But after Natalia's independent news coverage goes viral, she finds herself the target of a massive government disinformation campaign.
Title: Flamingo Camp
Director: Chris Coats
Logline: Set in the off-grid squatter town known as Slab City, Flamingo Camp documents the thriving golden days of a queer and trans community on the fringe of society and its tragic collapse after one of its members is brutally murdered.
Title: For Venida, For Kalief
Director/Producer/Cinematographer: Sisa Bueno
Logline: A late mother's poetry echoes a New York movement for criminal justice reform. This lyrical film is an intentional departure from current storytelling approaches, and will instead focus on his impact and the potential closing of Rikers Island to inspire us to reimagine a new legacy for Kalief Browder.
Title: Matininó
Director: Gabriela Díaz Arp
Logline: Matininó tells the story of the Villanueva family, a multi-generational family of Puerto Rican women transforming their experience of violence into a science fiction film.
Title: She Cried That Day
Director: Amanda Erickson
Logline: She Cried That Day investigates the Missing and Murdered Indigenous Women's crisis through the lens of one woman haunted by her sister's unsolved murder. We bear witness as she battles police and societal apathy towards MMIW, thus laying bare the complex story of America's treatment of Indigenous peoples.
Title: You Have the Floor
Director: Adina Luo
Logline: You Have the Floor follows a nationally ranked high school Model United Nations team, where aspiring ambassadors debate the world's most pressing issues. As diplomatic strategies collide and social tensions mount, each of our students discovers what victory truly means to them.
Those are the projects, but now let's meet the filmmakers. Here are your 2023 Film Independent Documentary Lab Fellows…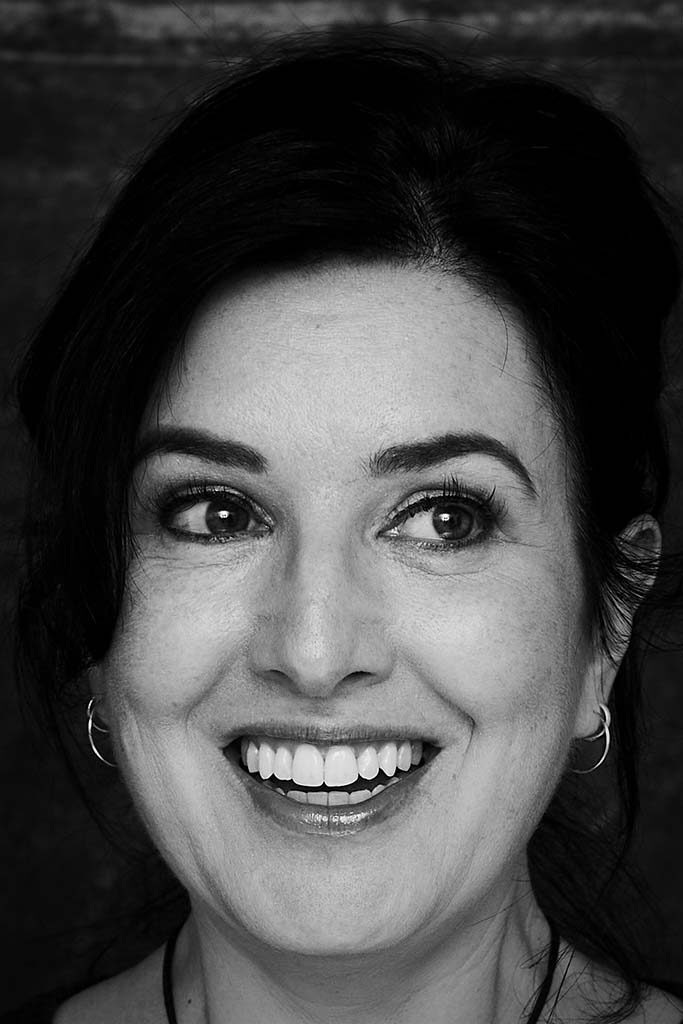 Alina Simone
Alina Simone is a Ukrainian-American journalist and author whose work has appeared in the New York Times, Wall Street Journal, Guardian Long Read, California Sunday, Slate and NPR, among many others. For seven years, she was a regular contributor to the international news radio show The World, a co-production of the BBC. Her articles have been featured on best-of lists in The Atlantic, NPR and Rolling Stone, and have been optioned for film by major studios. She is the author of an essay collection and a novel, both published by Farrar, Straus and Giroux, and has taught writing at Yale University. Simone is the recipient of a Logan Nonfiction Fellowship, the Andrew Berends Film Fellowship, a NYSCA/NYFA Film Fellowship, and a Mountainfilm Emerging Filmmaker Fellowship. Black Snow is her first film.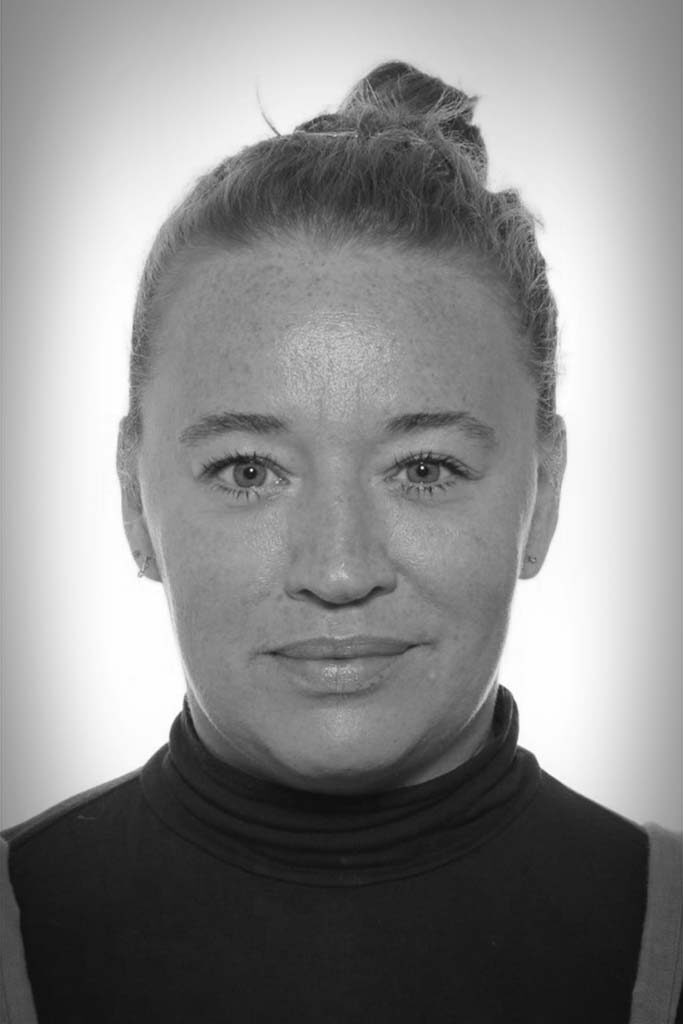 Kirstine Barfod
Kirstine Barfod is an accomplished producer who has received numerous accolades for her work in the film industry. She was awarded an Emmy, a Cinema Eye award for Outstanding Achievement in Production, a Peabody award and a 2020 Academy Award nomination for producing The Cave, a documentary directed by two times Oscar-nominated director Feras Fayyad (Last Men in Aleppo). Over the course of her career, Kirstine has produced and co-produced a dozen feature documentaries and documentary series, including Reunited (CPHDOX), The Magic Life of V (Sundance) and Ibrahim (TIFF). In recognition of her contributions to the film industry, she was invited to become a member of the Academy of Motion Picture Arts and Sciences in 2019. In 2022, Kirstine established her new production company, Nordland Pictures, which promises to be another exciting chapter in her career.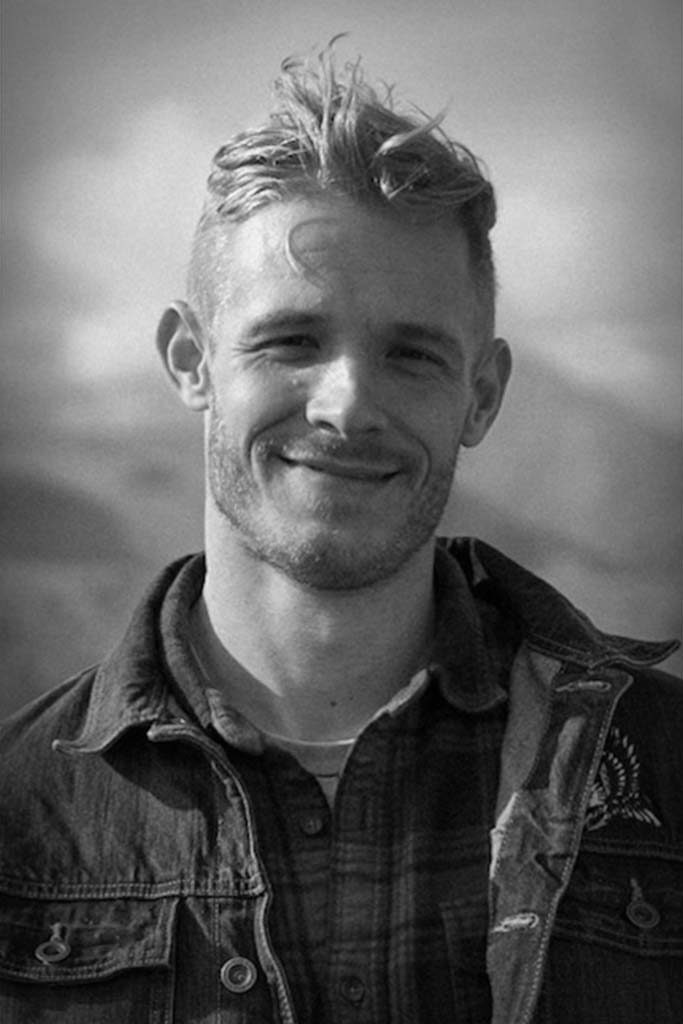 Chris Coats
Chris Coats is an accomplished writer and director of film, music videos and branded content. In 2012, he joined the roster of The Masses, a filmmaking collective started by director Matt Amato and the late Heath Ledger. With The Masses, Chris directed music videos that were featured on acclaimed music websites such as Pitchfork, The Fader and Filter. He has brought his visual voice to content for brands like Adidas, Nike, Jack in the Box and the burlesque superstar Dita Von Teese. His most recent short film, Content, had its world premiere at Outfest 2019, screened at numerous film festivals and was recently acquired by the streaming platform Revry.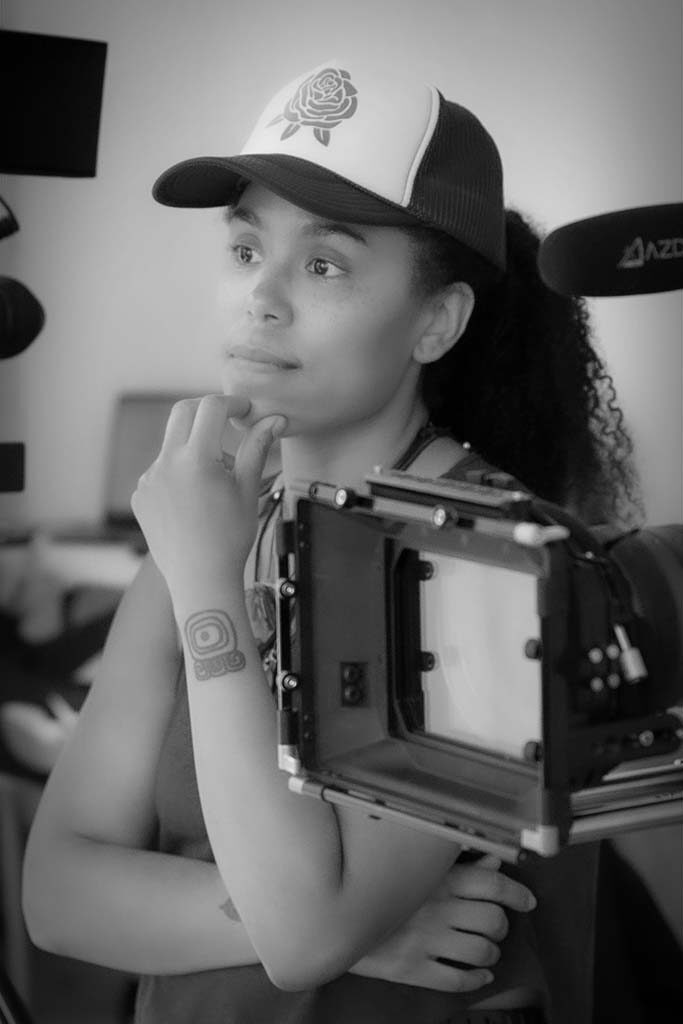 Sisa Bueno
Originally from New York City, Sisa Bueno is a Black and Indigenous Latina film and multimedia maker who is fascinated by people of all cultures and seeks to awaken our own empowerment via artful storytelling. She studied both film production and interactive technologies at the Tisch School of the Arts at New York University (NYU). Sisa spent years filming Indigenous and Afro-Latine social movements in South America, and completed a short film for Aljazeera/AJ+ related to Afro-Bolivian constitutional movement. The NBC Network named Sisa a "Latino Innovator" for her work in Bolivia, and she is a recipient of the ITVS-PBS production grant, Hot Docs CrossCurrents grant, BAVC MediaMaker fellowship, Camden/PNI North Star Fellowship, International Documentary Association (IDA) Pare Lorentz grant, Firelight Media Lab Fellow and Sundance Documentary Fund fellow for her current work in progress, For Venida, For Kalief. Sisa was also a 2018-2021 Member of the NEW INC tech incubator program within the New Museum working with Augmented Reality (AR) to create new modes of storytelling with more tech integration. She is also currently an Adjunct Instructor at her alma mater, Tisch-NYU and Film Instructor for DCTV and other non-profits in the NYC area.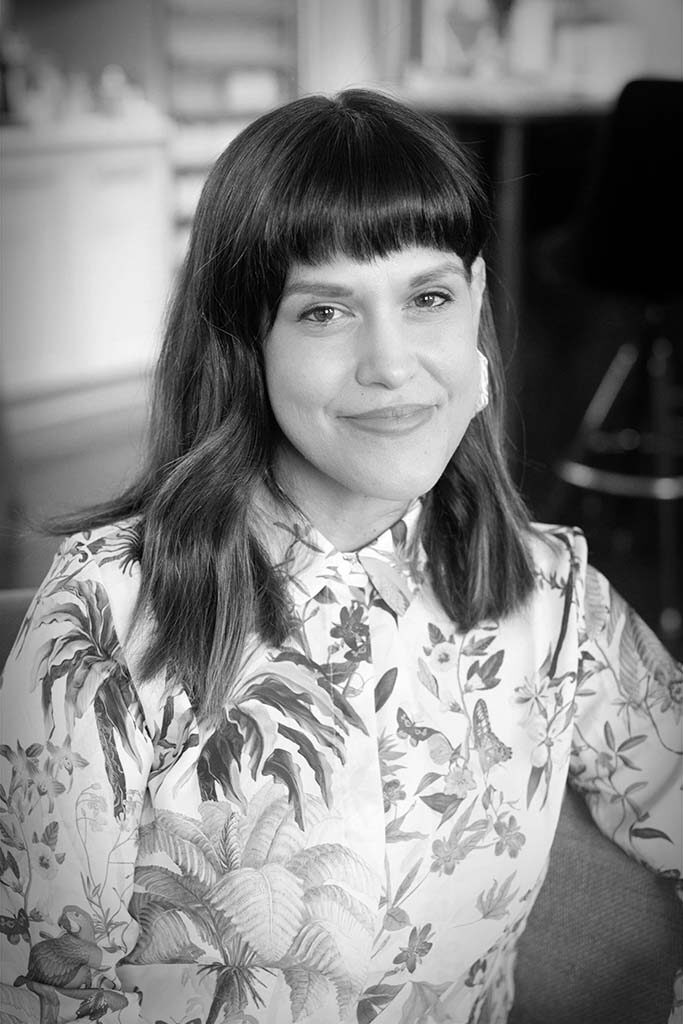 Gabriela Díaz Arp
Gabriela Díaz Arp is a filmmaker and producer whose work pushes the boundaries and form of documentary storytelling as means to break binary modes of perception and better understand the complexities of being human. She is currently directing her first feature-length hybrid film Matininó in her motherland of Puerto Rico. The film follows a multigenerational family of women who are exploring how violence travels through generations, space and time as they write and star in a science fiction film. She also directed the short virtual reality film and installation, Meeting a Monster, which examines one woman's descent into the white supremacy movement and her attempt to get out. The film premiered at Tribeca Film Festival, won Best Immersive Experience at NBFF and was featured in WIRED magazine. Gabriela's work has been supported by the Sundance Documentary Fund, Doc Society, Topic, CNN, Points North Institute and Adobe and screened at festivals around the world including Tribeca, Cannes NEXT, Hot Docs and Sheffield DocFest. Gabriela has been a fellow with the Sundance New Frontier x Knight Program, the DOC NYC x Video Consortium Storytelling Incubator and the American Stories and BAVC fellowship.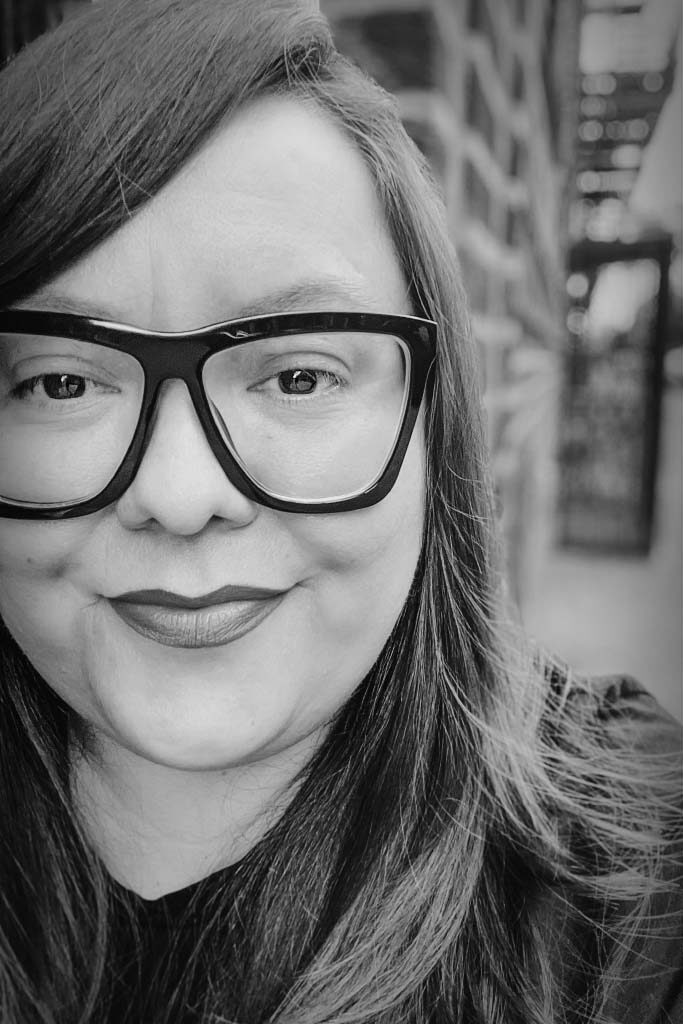 Amanda Erickson
Amanda Erickson is born for the San Carlos Apache of the White Water Clan on her father's side. But growing up outside of her community, she often wondered about her Indigenous roots. Her journey of reconnection to culture and community would take 38 years and be the catalyst for her first feature documentary, She Cried That Day. Before making her directorial debut, Amanda worked as a non-fiction TV Producer for 15 years, where she created compelling programming for networks like: Travel Channel, National Geographic WILD, Investigation Discovery and CuriosityStream. Amanda is a member of Brown Girls Doc Mafia, Array Crew and resident Teaching Artist for newportFILM. Through her company, Sees Clearly Productions, Amanda aims to inspire social change by amplifying issues facing Indigenous communities.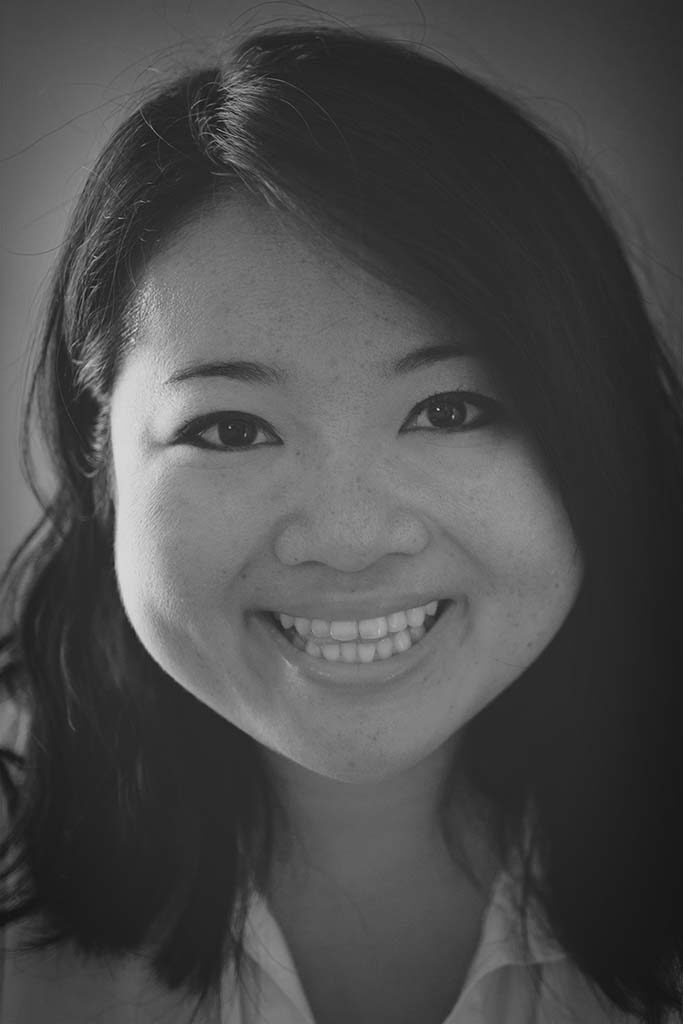 Adina Luo
Adina Luo is a filmmaker and media executive. Most recently, Adina produced Black Mothers Love & Resist (dir. Débora Souza Silva), a feature length documentary following the mothers behind Black Lives Matter, with support from Sundance, Tribeca, IDA, SFFILM and HotDocs, among others. Adina is also the director, writer and producer of The Kids Table, which screened at the Los Angeles Asian Pacific Film Festival and won at the Hollywood Reel Independent Film Festival. As Director of Strategy at Participant, she has supported impact driven films like Judas and the Black Messiah, John Lewis Good Trouble, and My Name is Pauli Murray. Adina's work has been featured in VICE, The Washington Post, The Guardian, Blavity and The Verge. Adina studied business at the Wharton School and graduated from the University of Pennsylvania.
Past Fi Doc Lab supported projects of note include the Oscar-nominated films Ascension by Jessica Kingdon and Minding the Gap from Bing Liu and Diane Quon; as well as Sara Dosa and Shane Boris's Seer and the Unseen; Sarity Khurana and Smriti Mundhra's A Suitable Girl; Dyana Winkler and Tina Brown's United Skates; and Kit Vincent and Ed Owles' Red Herring, a recent True/False Film Festival premiere.
Additionally, Black Snow and Alina Simone will receive the Cayton-Goldrich Family Foundation Fellowship—an unrestricted $10,000 cash grant awarded to a Jewish filmmaker accepted into a Film Independent Artist Development Program.
The Film Independent Documentary Lab is supported by the Clayton-Goldrich Family Foundation and the National Endowment for the Arts.
For more information on any of our Artist Development Labs or the projects that have been developed in them, please contact us. Additional information can be found at filmindependent.org. 2023 marks 30 years of Film Independent Artist Development.
Film Independent promotes unique independent voices by helping filmmakers create and advance new work. To become a Member of Film Independent, just click here. To support us with a donation, click here.
Keep up with Film Independent…