Not So Old School: Thirteen Fi Fellows Join the Academy
Inarguably one of deceased comedian Groucho Marx's most famous quotes, the legendary Hollywood funnyman once joked, in a telegram to the Beverly Hills Friars Club, that he "didn't care to belong to any club that would have me as a member." It's one of the all-time snappy retorts, but the sentiment is much more than just a pithy zinger. Organizations are defined by their membership far more than their members are by their association with the organization. We all remember a painting because of its composition and color—not its frame.
And last month, June 25, the entertainment industry's premiere gilt-edged industry advocacy group and (per Wikipedia) "professional honorary organization"—the Academy of Motion Picture Arts and Sciences—took further steps to better reshape itself per a more modern, inclusive Hollywood. Namely, it Academy invited 928 new members to join its ranks. According to The Hollywood Reporter, 49% of new invitees were female and 38% people of color.
But wait! The most exciting part is that 13 of these new inductees are Film Independent Fellows—filmmakers who have been supported in our Artist Development labs and programs or in Global Media Makers.
A (belated) congratulations to all of those Fellows who have passed through our humble indie film room on their way to the tailored-tux glamour—and attendant awards screeners—of the Academy stage. Here's teh complete list of Film Independent Fellows joining AMPAS in 2018:
Fi FELLOWS JOINING THE ACADEMY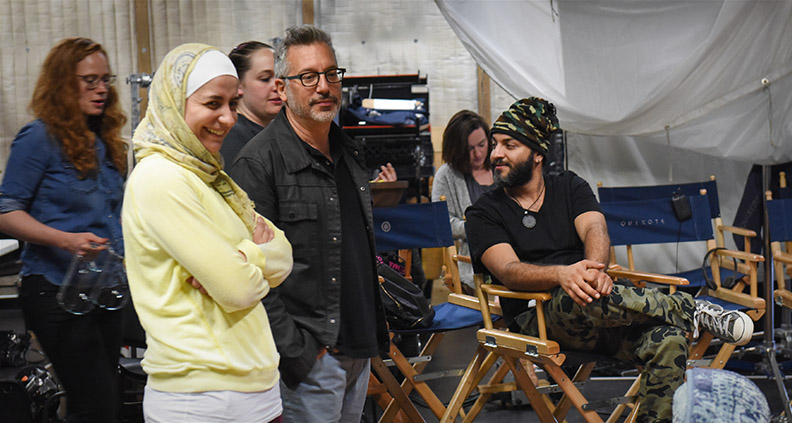 Sean Baker, director/writer/producer, The Florida Project
Fast Track, 2011
Grant/award winner, 2014
Anne Clements, producer, Quinceañera
Grant/award winner, 2014
Fast Track, 2016
Sara Dosa, director/producer, The Last Season
Justin Simien, director/writer, Dear White People
Alexandra Johnes, producer, The Witch
Laura Nix, director/producer, Inventing Tomorrow
Josh Penn, producer, Monsters and Men
Mohammed Siam, producer, Amal
Global Media Makers, 2017
Clay Tweel, director/writer, Gleason
Nanfu Wang, director, Hooligan Sparrow
Carey Williams, director, Emergency
Lana Wilson, director/producer, The Departure
Chloé Zhao, director/writer, The Rider
Screenwriting Lab, 2011
Grant/award winner, 2018
So, great job to all of our Fellows, past, present and future. Here's hoping you can help make Hollywood a little less old school. Enjoy those screeners!
Upcoming Artist Development Deadlines:
To learn more about Film Independent's Programs, click here. To learn about applying to our Artist Development labs and programs click here.
For more information about becoming a Member of Film Independent visit our website or subscribe to our YouTube channel.