One Week Countdown: New Screenings, Special Events and Panels Added!
So here we are, with just one week to go until Opening Night of the 2018 LA Film Festival. And you probably think you're ready. You have your Festival schedule mapped out—probably on a series of ever-more frenetically scrawled-upon cocktail napkins, as new screenings and events continue to pile up. It's been a lot to keep up with, we know.
But just as you thought you had your 2018 LA Film Festival game plan all figured out, we're sorry (sorry not sorry) to let you know: there's suddenly a whole lot more.
The LA Film Festival is the gift that just keeps on giving, with several additional screenings, special events, panels and more being announced this morning; tons of fun stuff that will undoubtedly send you back to the drawing board to completely re-think your daily itineraries—with big names ranging from Hilary Swank to Kumail Nanjiani to Karyn Kusama.
Better grab some more napkins. Not as prepped as you'd like to be? Don't worry. Festival Passes and individual tickets are now available. Questions? Contact the Festival Box Office at 866.FILM.FEST (866.345.6337) or visit lafilmfestival.com.
Says LA Film Festival Director Jennifer Cochis: "We're thrilled by the rich array of conversations, performances and points of view represented across all programs selected for our 2018 LA Film Festival. From our series and retrospectives to our free inclusion summit We the People, the Festival is deeply honored to present these screenings and conversations with many of the greatest creative forces working today." So without further preamble, let's get down to it:
THE RED VIOLIN
(with LIVE JOSHUA BELL PERFORMANCE)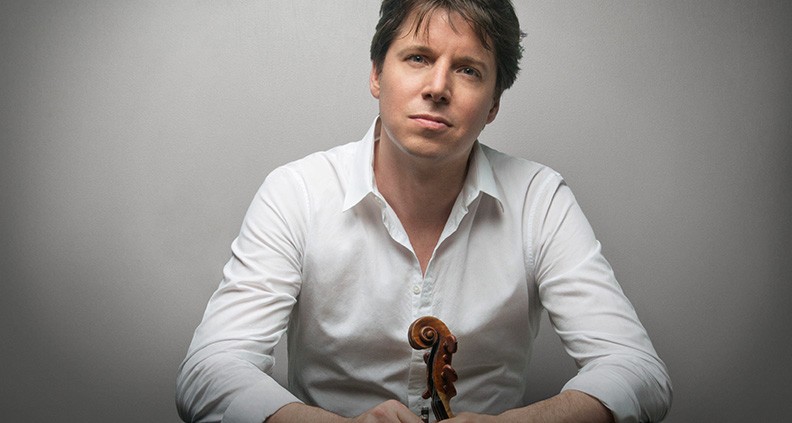 Why We're Excited: When an infamous instrument nicknamed "The Red Violin" appears in a modern auction house, an appraiser discovers its mysterious and dark history spanning 400 years and five countries.
This 20th anniversary screening of François Girard's 1998 classic featured a live post-show performance by Grammy Award-winning violinist Joshua Bell—the original soloist in the film's soundtrack—plus a panel discussion with Bell, Elvis Mitchell and special guests. Joshua Bell is one of the most celebrated violinists of his era, with a career spanning over thirty years as a soloist, chamber musician, recording artist, conductor and director.
When: Wednesday, September 26
Where: Wallis Annenberg Center for the Performing Arts, Beverly Hills
Click here to learn more and buy tickets
UNSCRIPTED… with HILARY SWANK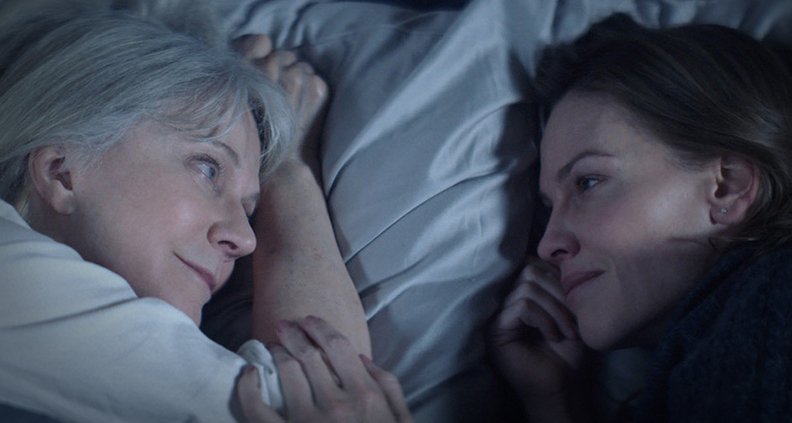 Why We're Excited: Hilary Swank has had a remarkable career over the past 25 years, appearing in films by Kimberly Peirce, Sam Raimi, Christopher Nolan, Mira Nair and Clint Eastwood. Most recently, she stars in Elizabeth Chomko's What They Had. Swank has won two Academy Awards, two Golden Globe Awards, two Critics Choice, a Film Independent Spirit Award and a Screen Actors Guild Award. Her emergence as a producer and sought-after collaborator have put her in a class all her own.
We're thrilled to have Hilary Swank join us for what will undoubtedly be an engaging onstage conversation about her extraordinary body of work. Event sponsored by SAGindie.
When: Saturday, September 22
Where: Wallis Annenberg Center for the Performing Arts
Click here to learn more and buy tickets
CLOSING NIGHT DOC 'UNITED SKATES'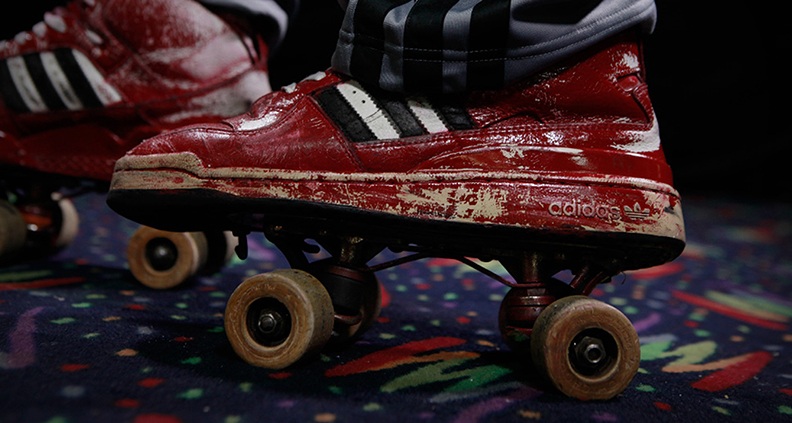 In addition to Closing Night narrative film Nomis (read more here) we'll also be closing with a documentary in Culver City. Lace up those skates!
United Skates – USA (DIRECTORS Dyana Winkler & Tina Brown) – When America's last standing roller rinks are threatened with closure, a community of thousands battle in a racially charged environment to save an underground subculture—one that has remained undiscovered by the mainstream for generations yet has given rise to some of the world's greatest musical talent. LA Premiere Buy tickets
FREE MEMBERS-ONLY SCREENING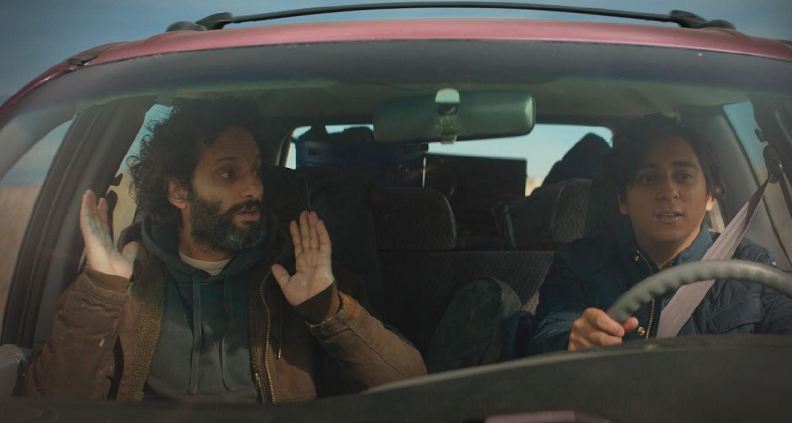 Are you a Film Independent Member? If so, please join us for a free Festival-only screening on Wednesday, September 26 at ArcLight Culver City—our way of saying "thank you" for being part of our community. Not a Member yet but interested in becoming one? Click here.
The Long Dumb Road – USA (DIRECTOR Hannah Fidell CAST Tony Revolori, Jason Mantzoukas) – Two very different men, each at a personal crossroads, meet serendipitously and take an unpredictable journey through the American Southwest. Get tickets
'WE THE PEOPLE' PANELISTS ADDED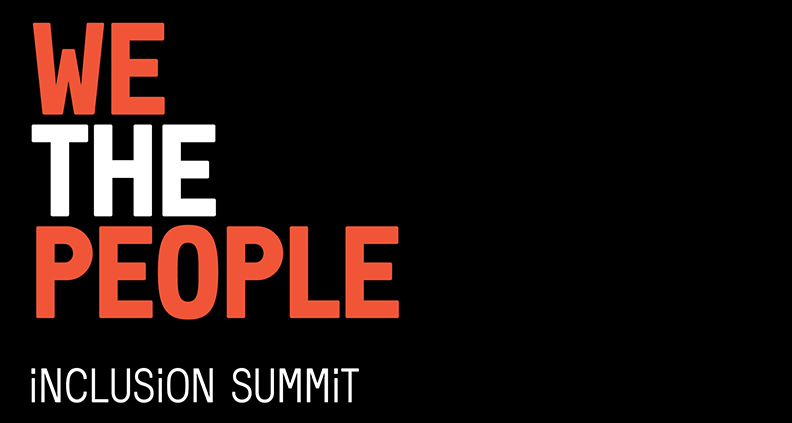 We the People features free panel discussions and keynote conversations addressing a variety of contemporary entertainment industry issues, including: representation in writers' rooms; below-the-line crew; entertainment critics; the largely unseen community of people with disabilities in filmmaking; the intersection of art and social activism; the good business benefits of making films for diverse audiences; and seeking solutions beyond industry diversity programs. Taking place Saturday and Sunday, September 22-23 at the Writers Guild Theatre. And stay tuned—we'll be talking more We the People next week.
In the meantime, check out these panelists: Gloria Calderón Kellett (One Day at a Time), Rafael Casal (Blindspotting), Kay Cannon (director, Blockers), Congyu E (co-producer, Searching), Kumail Nanjiani (writer, The Big Sick), Emily V. Gordon (writer, The Big Sick), Holly Gordon (Chief Impact Officer, Participant Media), Jeanne Mau (VP, Entertainment Diversity, CBS Entertainment), Joi McMillon (editor, If Beale Street Could Talk), LaToya Morgan (Inclusion Initiative, AMC), Jamil Smith (political journalist, Rolling Stone) and more.
To learn more (including how to attend) click here.
COFFEE TALKS!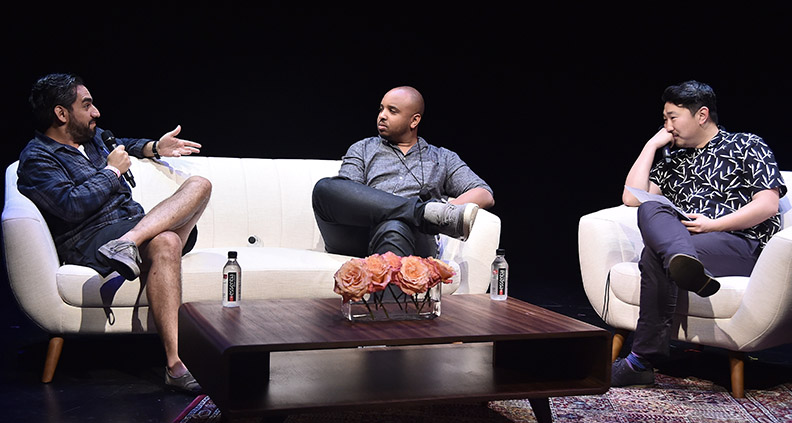 Coffee Talks features some of today's most fascinating filmmakers in fun and unpredictable conversation with their peers, sponsored by the Directors Guild of America and Writers Guild of America West. Taking place Saturday, September 22 at the Wallis Annenberg Center for the Performing Arts. 
Panelists include: Nicole Holofcener (The Land of Steady Habits, Enough Said, Karyn Kusama (Destroyer, Girlfight), Adele Lim (Crazy Rich Asians, Lethal Weapon) and Wash Westmoreland (Colette, Still Alice) will more to be announced over the next week. To learn more—and to buy tickets—click here.
NEW WAVE BRUNCH HONOREES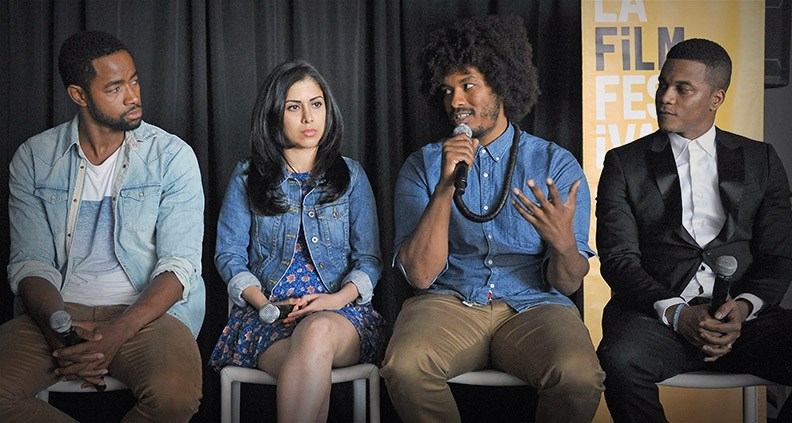 Why We're Excited: The New Wave highlights a diverse group of talented actors, selected by Film Independent and SAGindie, who continue to deliver breakout performances and deserve industry recognition. Honorees include: Stephanie Beatriz (Brooklyn Nine Nine), Jay Ellis (Insecure), Dominique Fishback (The Hate U Give), Jorge Lendeborg Jr. (Bumblebee), Leonardo Nam (Westworld) and Millicent Simmonds (A Quiet Place).
To be honored at the inaugural New Wave brunch at the LA Film Festival, The New Wave is a partnership between Film Independent, SAGindie and SAG-AFTRA, with additional support from Easterseals. Taking place Sunday, September 23, Wallis Annenberg Center for the Performing Arts in Beverly Hills.
NEW RETROSPECTIVES ADDED
To see which classic films are already on tap to play at this year's Festival, click here. New titles joining them as of today include:
Half Baked: 20th Anniversary – USA (DIRECTOR Tamra Davis) USA – The story of three not-so-bright men who come up with a series of crazy schemes to get a friend out of jail. Friday, September 21, ArcLight Hollywood Buy tickets
The Little Mermaid Sing-Along – USA (DIRECTOR Ron Clements, John Musker)– A mermaid princess makes a Faustian bargain with an unscrupulous sea-witch in order to meet a human prince on land. Sunday September 23, ArcLight Culver City Buy tickets 
Mystic Pizza: 30th Anniversary – USA (DIRECTOR Donald Petrie) – Three teenage girls come of age while working at a pizza parlor in the Connecticut town of Mystic. Sunday, September 23, ArcLight Culver City Buy tickets
The Dark Crystal: 4K Restoration – USA (DIRECTOR: Jim Henson, Frank Oz)– On another planet in the distant past, a Gelfling embarks on a quest to find the missing shard of a magical crystal, and so restore order to his world. Monday, September 24, Wallis Annenberg Center for the Performing Arts Buy tickets
NEW EPISODIC SERIES ADDED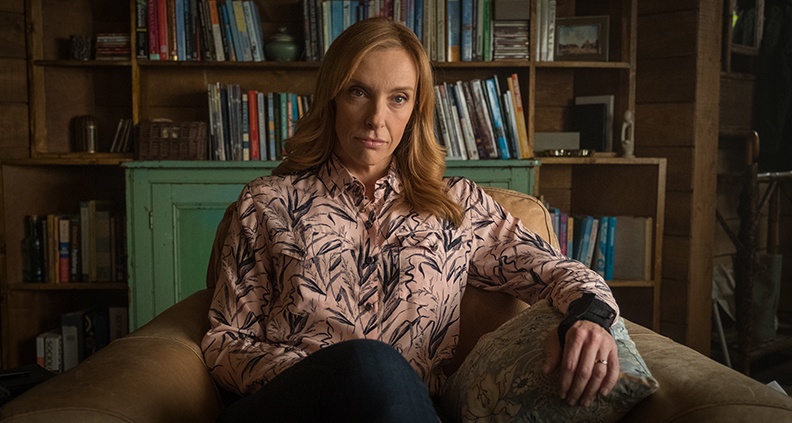 To see which series are already playing as part of this year's programming line-up, click here. Joining them:
Wanderlust – USA (DIRECTOR Luke Snellin) – Wanderlust looks at how we build and maintain happy relationships, and asks whether lifelong monogamy is possible—or even desirable. Toni Collette plays Joy Richards, a therapist trying to find a way to keep her spark alive with her husband after a cycling accident causes them to reassess their relationship. As we meet her family, friends, neighbours and clients, remarkable yet relatable stories of love, lust and forbidden desire emerge. Wanderlust launches on Netflix on October 19. US Premiere Buy tickets
The First – USA (DIRECTOR Agnieszka Holland) – Sean Penn leads an ensemble cast in Hulu's near-future drama about a crew of astronauts attempting to become the first humans on Mars. Under the direction of visionary aerospace magnate Laz Ingram (Natascha McElhone), the crew contends with peril and personal sacrifice as they undertake the greatest pioneering feat in human history. Executive Producers include creator and showrunner Beau Willimon and Jordan Tappis for Westward Productions. Buy tickets
FREE SCREENINGS AND CONVERSATIONS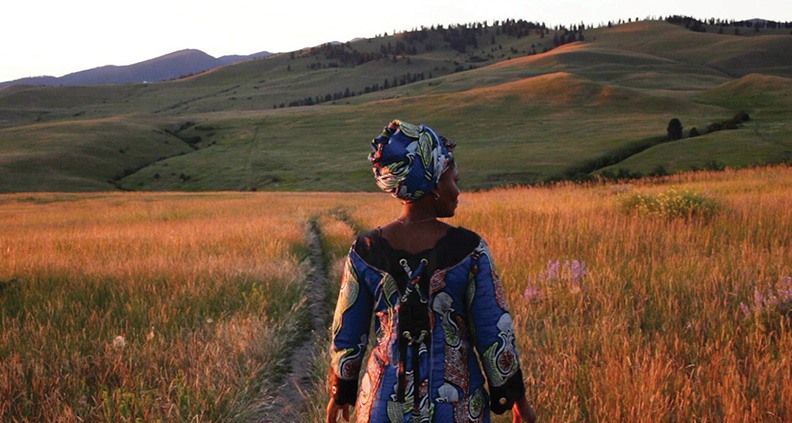 Renga for the West – (DIRECTOR A.R.T.S. aka African Refugees Telling Stories, in collaboration with Bryan Bello, Ryan Seitz, Gabe Sweeney and Claire Haughey) – If a poem were written by different poets one stanza at a time, it would be called a Renga, a form of Japanese poetry pre-dating the haiku. Renga for the West is a "documentary-renga" about residing in Missoula, Montana, with each stanza made by a different refugee resident—some from Tanzania, others from the Democratic Republic of Congo—as they encounter the American dream for the first time. Presented in association with KCRW's The Document, with a panel hosted by Matt Holzman. Renga for the West is supported by Tribeca Film Institute's IF/Then Shorts initiative. California Premiere Get tickets
Pow Wow and the Human Face of Blockchain: Sponsored by TREETI. Blockchain is so much more than secure transactions. Used creatively, it can boost the discoverability of content, energize direct-to-consumer marketing and power connection on a global scale. Join Film Independent and TREETI for an enhanced screening of producer Victoria Nevinny's documentary Pow Wow—followed by a freewheeling exploration of blockchain's potential to restore the value of content and connect filmmakers directly to an engaged audience. Event is free to attend, Sunday, September 23 at ArcLight Hollywood. Get tickets
Blockchain 101: Presented by SingularDTV. SingularDTV, a blockchain entertainment studio, will join Film Independent to answer all your blockchain questions and lay the foundation for its use in a decentralized entertainment industry. Panelists include Jake Craven, Director of Content Partnerships, SingularDTV, among others. Event is free to attend, Sunday, September 23, at the Wallis Annenberg Center for the Performing Arts. Get Tickets
Individual tickets to screenings and events are now available to both Film Independent Members as well as the general public. Festival Passes are currently on sale to both Film Independent Members as well as the general public. See all of our different pass options: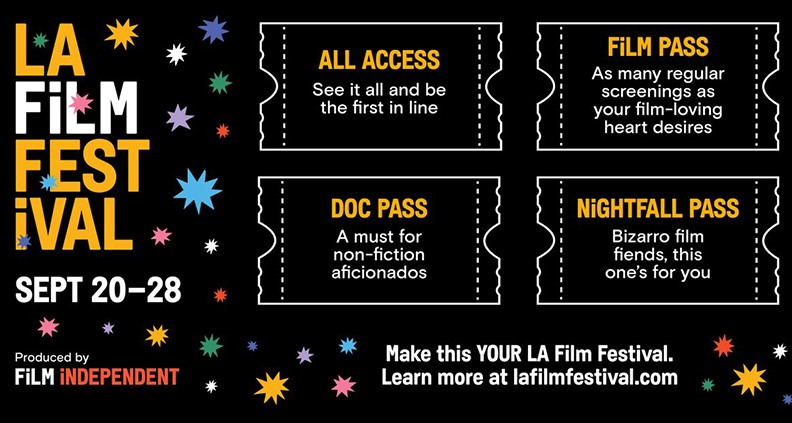 The 2018 LA Film Festival takes place September 20-28. Venues include the ArcLight Cinemas in Culver City, Hollywood and Santa Monica, as well as the new Loyola Marymount Playa Vista campus, the Wallis Annenberg Center for the Performing Arts and the Writers Guild Theater in Los Angeles.
Visit tickets.lafilmfestival.com and be sure to follow the 2018 LA Film Festival on Twitter, Facebook, Instagram and YouTube. Visit our official Festival Store by clicking here.
Presenting Media Sponsor is Los Angeles Times. Official Host Venue is ArcLight Cinemas. Platinum Sponsors are American Airlines, EFILM | Deluxe, HBO and TikTok. The University Sponsor is Loyola Marymount University School of Film and Television. Official Screening Partner is Wallis Annenberg Center for the Performing Arts. Festival Supporters are Directors Guild of America, eTech Rentals, Kona Productions, TREETI and Visit Seattle. Festival Affiliates are 21st Century Fox Global Inclusion, ATK Audiotek, Konsonant Music, SAGindie and Writers Guild of America West. Additional support provided by National Endowment for the Arts. Stella Artois is the Official Beer. IMDbPro is the Official Industry Resource. CITI is the Official Credit Card. The LINE, NoMad Los Angeles and Freehand LA are the Official Hotel Partner. Essentia Water is the Official Water. Hillersden Estate Wines is the Official Wine. Getty Images is the Official Photographer.
(Header: United Skates)