Only a Fool Would Miss This 2022 Directors Close-Up Lineup.
This week's financial news is perhaps a good argument against a hybrid digital-and-tangential asset model, but here at Film Independent we're not worried about currency fluctuations [frantically checks Robinhood for the 50th time this hour]—not at all! We care about art and education and filmmaking. Which is just another way of saying we care about the 2022 Film Independent Directors Close-Up, which this year will be presented in sessions occurring both online and in-person, back at our regular home The Landmark Theatres in Los Angeles.
We're calling 2022's DCU our "Spirit Awards 2.0" edition. Why? Because for the second year in a row our panelists are currently nominated for honors at the 2022 Film Independent Spirit Awards—which will return to the beach and broadcast live on IFC, Sunday, March 6. Plus our to-be-announced, series capping "A Conversation with…" guest on March 16.
Series passes are on sale now with discounted rates for Film Independent Members. Single-night tickets will be available for in-person events at The Landmark, available at the door only.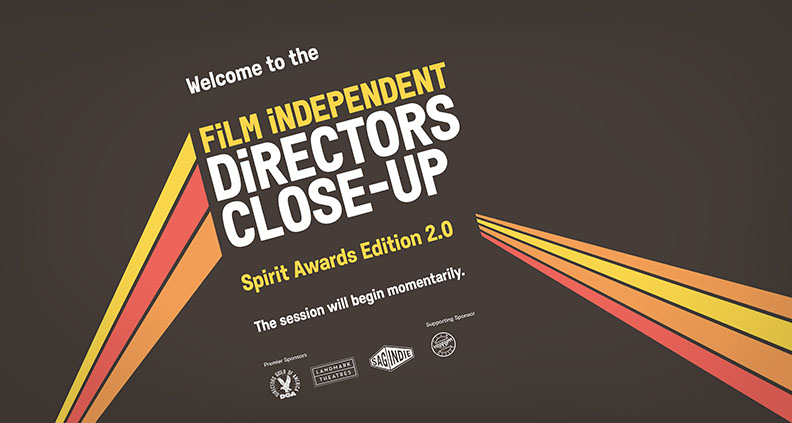 Be sure to keep up with our Film Independent website and social channels for blog recaps, videos and more information—including additional participants, to be added. But in the meantime, here's what's on deck…
DIRECTOR'S ROUNDTABLE!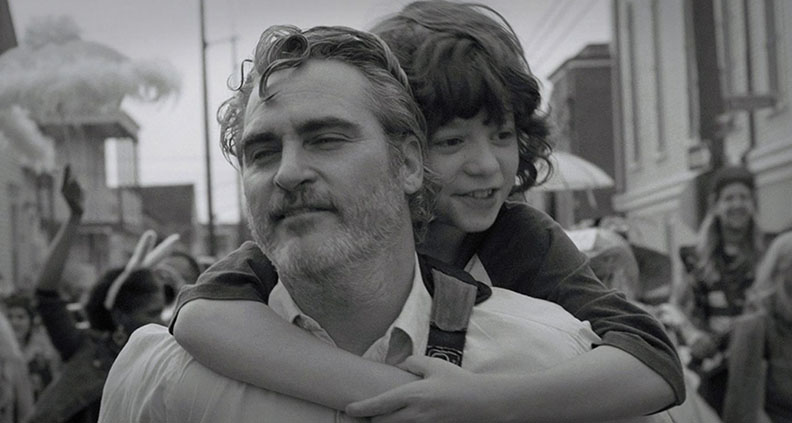 Why We're Excited: Featuring the five filmmakers who share 2022 Spirit Award nominations for Best Director—Zola, The Lost Daughter, The Novice, Pleasure and C'mon, C'mon—the DCU's yearly "Spirit of Independence panel" is an always-fascination (and occasionally off-the-rails) meeting of indie film luminaries. But what the nominees don't know is that winner this year will be decided by a no-holds-barred, winner-take-all, Coney Island-style hotdog-eating contest. Will panelists Janicza Bravo, Maggie Gyllenhaal, Lauren Hadaway, Ninja Thyberg and Mike Mills be able to cram down enough Nathan's Famous to claim Spirit Awards hardware? Or will Joey Chestnut come in off the top rope for a surprise victory? Watch and find out! Moderated by Film Independent President Josh Welsh. Wednesday, January 26 at 5:30 pm PT. Online.
TV CREATORS!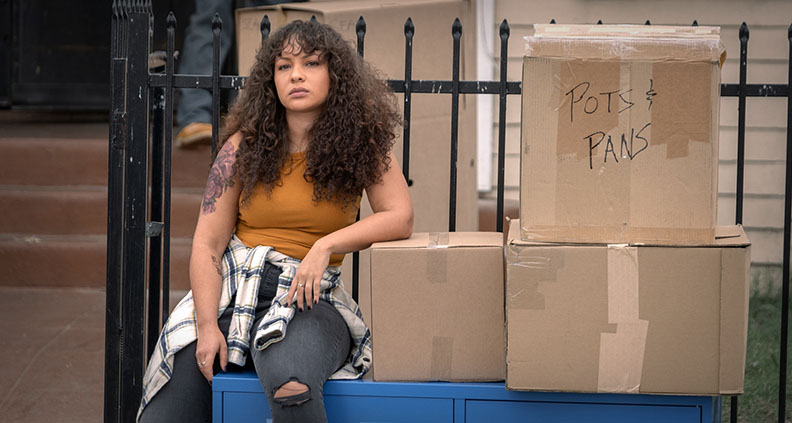 Why We're Excited: Our younger Millennial and Gen Z readers might be shocked to learn that, once upon a time, it was (theoretically) a mark of intellectual elitism to brag about not watching TV. Some lunatics even claimed that they "didn't even own a TV"—though what they usually had instead was a large, disorganized stack of weirdly damp sticky notes labeled "My Manifesto." But that was a long, long time ago. For decades now, episodic creators have been at the forefront of stylistically innovative and socially conscious filmmaking. And this year was no different, with Best New Scripted Series nominees The Underground Railroad, It's a Sin and Blindspotting leading the way. And in our second-ever "Small Screen, Big Pictures" panelists Rafael Casal, Daveed Diggs, Peter Hoar and Barry Jenkins will talk all-things Must-Stream TV. Moderated by writer/producer Wendy Calhoun. Wednesday, February 2, 12:00 pm PT. Online.
DOC FEATURES!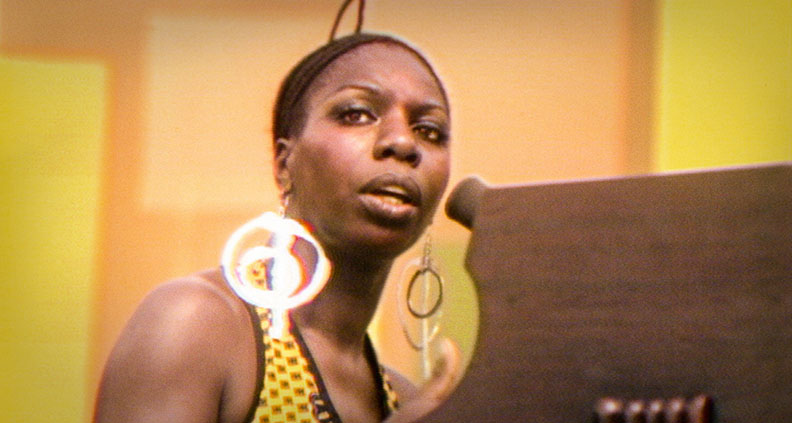 Why We're Excited: With apologies to The French Dispatch, the cinematic artifact that most reminds us of a charmingly dog-eared copy of The New Yorker is our own Best Documentary lineup. Here, you have sections for current events (In the Same Breath), national affairs (Procession), a large-scale photo spread about the state of modern China (Ascension), one in-depth profile piece (Flee) and arts/entertainment (Summer of Soul… Or, When the Revolution Could Not be Televised). And, in Part One of two-part DCU double-header dedicated to the art of nonfiction film, doc directors Robert Greene, Jessica Kingdon, Ahmir "Questlove" Thompson, Nanfu Wang and Jonas Poher Rasmussen will chop it up with some ace shop talk. Moderated by filmmaker Sandi Tan. Wednesday, February 9 at 12:00 pm PT. Online.
DOCUSERIES CREATORS!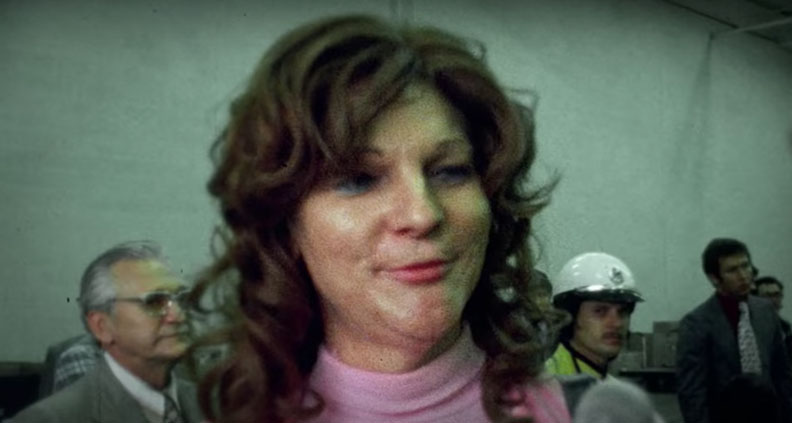 Why We're Excited: If the feature-length docs listed above taken together are a single meaty issue of a dense, high class glossy, our 2022 Best New Non-scripted or Documentary Series nominees are more like a magazine subscription unto themselves, delivering episodic chapters or conceptually unified capsule experiences around a single story or theme. Kind of like Cat Fancy but with criminal justice (Philly D.A.), business fraud (The Lady and the Dale), gay rights (Nuclear Family), culinary anthropology (The Choe Show) or true crime (Black and Missing), instead of pet care. We're not sure if panelists Yoni Brook, Nick Cammilleri, Zackary Drucker, Geeta Gandbhir, Soledad O'Brien, Ted Passon, David Choe, Eddie Schmidt and Ry Russo-Young are cat people, but this would be your opportunity to ask, once and for all! Wednesday, February 9 at 5:30 pm PT. Online.
INTERNATIONAL FILM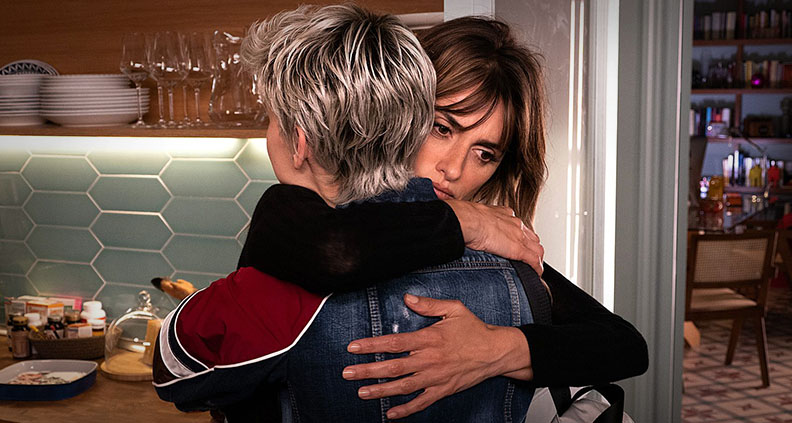 Why We're Excited: Film Independent es, por supuesto, una organización internacional. Por eso nuestra categoría de Mejor Película Internacional es tan importante para nosotros. Bien sûr, nous n'apprendrons peut-être jamais à parler couramment l'espagnol, le français, le japonais ou le russe. Mutta se ei tarkoita, ettemmekö rakastaisi ohjaajien, kuten esim Pedro Almodóvar (Parallel Mothers), Jonas Carpignano (A Chiara), Tatiana Huezo (Prayers for the Stolen), Juho Kuosmanen (Compartment No. 6) ja P S Vinothraj (Pebbles). Ma Ricorda solo: se c'era qualcosa di strano in questo paragrafo, è stata colpa di Google Translate, non nostra! Arigatōgozaimasu! Moderated by Alan Poul. Wednesday, February 16 at 11:00 am PT. Online.
FIRST-TIME FILMMAKERS!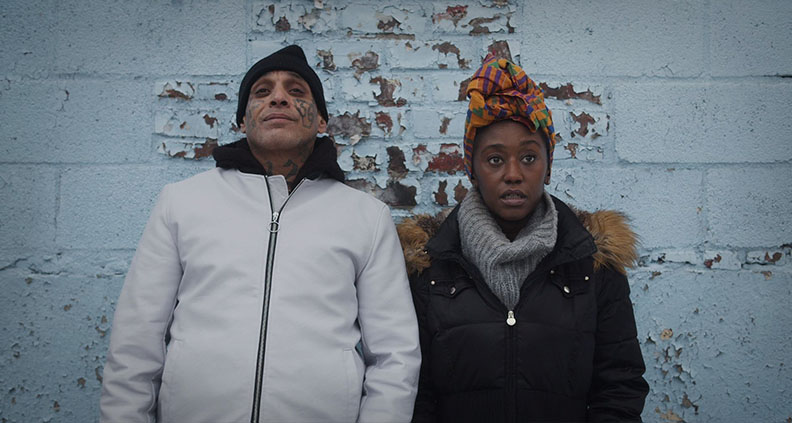 Why We're Excited: Making an independent feature can be a daunting proposition for even the most seasoned Hollywood vet. So the fact that any human being can go from Zero to Best First Feature-nominated auteur within the span of one movie is, frankly, incredible. And 2022 saw a bumper crop of auspicious debuts, in the form of pandemic-accelerated romantic entanglements (7 Days), Rust Belt scavengers (Holler), quarterlife crises dramedies (Queen of Glory), healthcare odysseys (Test Pattern) and Indigenous psychodramas (Wild Indian). In our regular "The Director's Debut" panel, filmmakers Nana Mensah, Shatara Michelle Ford, Nicole Riegel and Roshan Sethi will compare notes and talk about how they definitely had enough time and money to make their movies and how it wasn't difficult or stressful at all. Moderated by Shelby Stone. Wednesday, February 16 at 5:30 pm PT. Online.
MAKING LOW BUDGET MOVIES!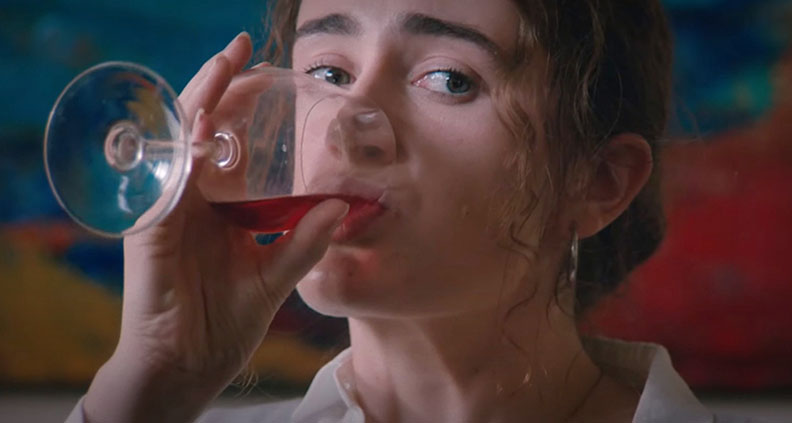 Why We're Excited: Indie filmmakers are known to do a lot of crazy things in order to finance their passion projects—selling plasma, pawning furniture, repurposing .jpgs of old bathroom stains as NFTs. You name it. And while shooting a feature film for a sub-$500,000 budget famously affords little in terms of production amenities or on-set creature comforts, it does at least carry the benefit of requiring a few fewer dime-fishing trips to the local fountain. This year, John Cassavetes Award nominees Jockey, This is Not a War Story, Sweet Thing, Shiva Baby and Cryptozoo all delivered big visual and thematic ideas with scant bankroll propelling them. How? You'll have to come hear from panelists Clint Bentley, Talia Lugacy, Alexandre Rockwell, Emma Seligman and Dash Shaw to find out. Wednesday, February 23 at 5:30 pm PT. Online.
WRITE ON!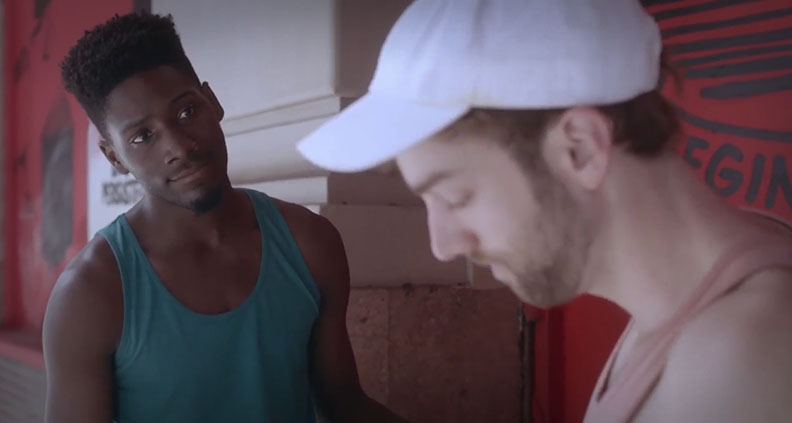 Why We're Excited: Interior. The Landmark Theatres, West Los Angeles. The first in-person session of the 2022 Film Independent Directors Close-Up. Onstage: five DIRECTORS CHAIRS for five WRITER-DIRECTORS. Janicza Bravo. Sheldon D. Brown. Matt Fifer. Maggie Gyllenhaal. Nicole Beckwith. Their films? Zola. Cicada. The Lost Daughter. Together Together. Nominees all, in either the Best Screenplay or Best First Screenplay categories. Faces hungry. Desperate to discuss the process of translating one's own writing for the screen. The CREAK of plastic water bottles, settling in the directors chair cupholders. Only one of them will make it out of here alive. The lights dim. "O Fortuna" plays on soundtrack. Eyes narrow. Let the bloodbath begin. Wednesday, March 2 at 7:30 pm PT. The Landmark, West Los Angeles.
DOCTOR, CAST THYSELF!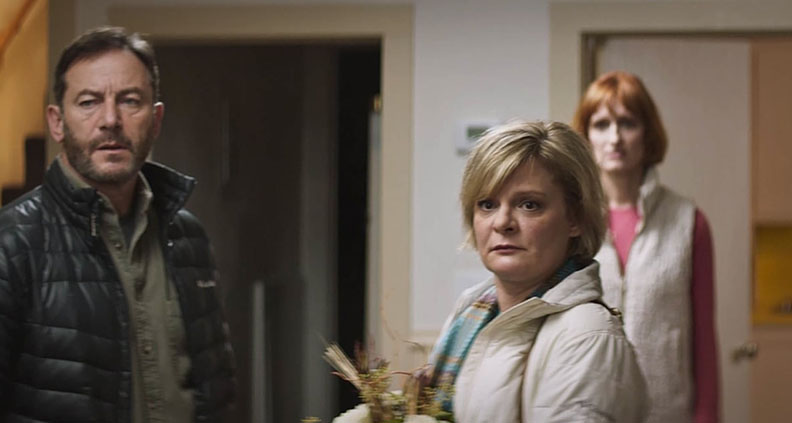 Why We're Excited: The fun doesn't stop with the Spirit Awards ceremony—and telecast!—on March 6. On Wednesday after the big show, the DCU returns to the Landmark in West LA for a very special evening with Mass filmmaker Franz Kranz and his fellow recipients of the 2022 Robert Altman Award for ensemble cast. Along with his casting directors and the film's performers, the onetime Whedonverse regular will dive deep into the nuts and bolts of assembling a winning (literally) team for his poignant and unforgettable directorial debut, which is also nominated for Best First Screenplay. Wednesday, March 16 at 7:30 pm PT. The Landmark, West Los Angeles.\
The 2022 Directors Close-Up is supported by Premier Sponsors Directors Guild of America, Landmark Theatres and SAGIndie. Supporting Sponsor is the Mississippi Film Office.
The Film Independent Spirit Awards are supported by Premier Sponsor IFC and FIJI Water, the Official Water. To join Film Independent and vote on the Spirit Awards, please visit filmindependent.org/join
The Spirit Awards are the primary fundraiser for Film Independent's year-round programs, which cultivate the careers of emerging filmmakers and promote diversity and inclusion in the film industry. Support our work with a donation.
Keep up with Film Independent…