Fiscal Updates: Catching Up with 'Truckstop,' 'Leveling Lincoln' and 'Everything's Fine'
Ever since its launch, Film Independent's Fiscal Sponsorship program has supported a wide variety of projects: shorts, features, both narrative and nonfiction—even the occasional new media project, special event or advocacy initiative. Each month's Fiscal Spotlight column announces three new projects taking part in the program. But maybe you're curious how some of those prior subjects have turned out. Well, you're in luck! Once again it's time for another FiSpo Update highlighting the recent achievements of previous subjects of our Fiscal Spotlight hosannas.
For the uninitiated, Fi's Fiscal Sponsorship program opens the door to nonprofit funding for independent filmmakers and media artists. The projects and makers participating in the program express a uniqueness of vision, celebrate diversity and advance the craft of filmmaking through the creation of these special works. To see the full range of projects that are part of our program, visit our Sponsored Projects page.
For more, watch our full discussion with Film Independent's Artist Development team at the bottom of this article. If you're already part of our Fiscal Sponsorship program and you have a production milestone you'd like to see here, please email us.
TRUCKSTOP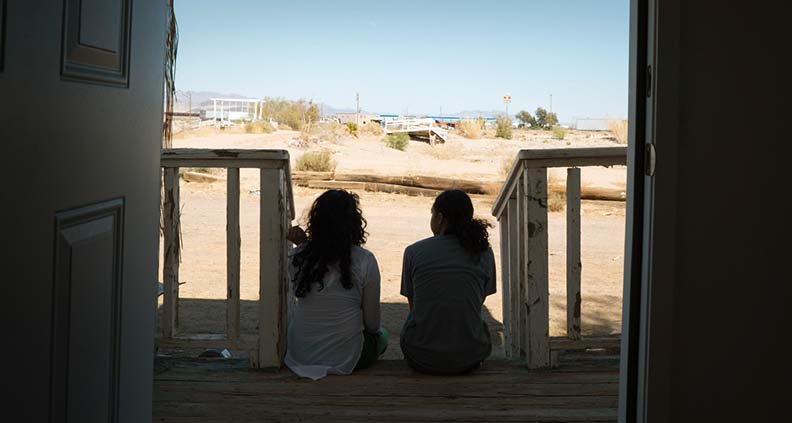 Project Type: Narrative Short
Project Status: Post-Production
Filmmaker: Molly Karna
Cast: Mansi Kaur, Destinee Turpinio, Gurinderjit Kaur, Prateek Chaturvedi, Anirudh Pareek, Raunak Singh
Synopsis: A restless young immigrant working at an isolated Punjabi truckstop in the California desert must decide whether she truly wants out.
Updates: Truckstop wrapped principal photography, capturing the Mojave Desert at her finest—with a brilliant lightning storm in tow! Since production wrapped, the film received editing support from the Om Garg Foundation and Hellerstein Foundation. Now in post-production, editor Avo Kambourian has created an assembly cut while the filmmakers work with long-time friend and composer Prateek Rajagopal (The Book of Boba Fett, Fairfax) to create a score rooted in the sounds of CA's Central Valley that also pays tribute to classical Punjabi music. Meanwhile, producer Julia Elizabeth Evans was recently a Finalist at the 2022 Austin Film Festival Writers Conference.
LEVELING LINCOLN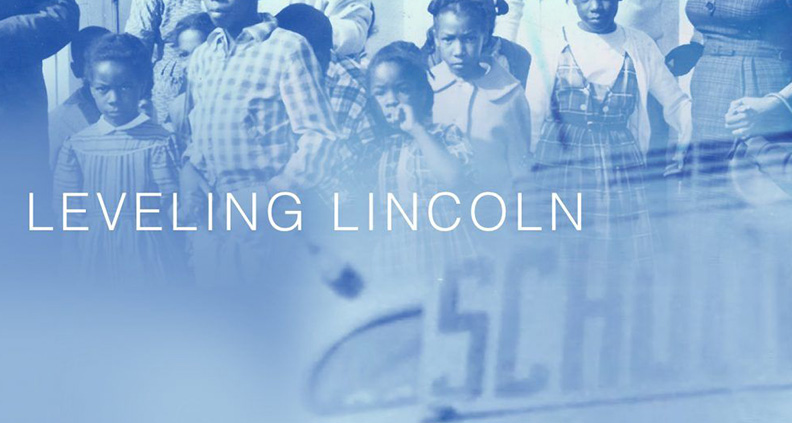 Project type: Documentary Feature
Project status: Distribution/Impact Campaign
Filmmaker: Arden Teresa Lewis
Logline: Leveling Lincoln tells the story of a community's involvement in a forgotten Civil Rights case. Filmmaker Arden Teresa Lewis had always taken for granted her integrated elementary school and upbringing in the 1960s. But when she discovers that this integration was made possible by a landmark court case, she starts interviewing her classmates and residents. The leveling of the predominantly Black Lincoln Elementary School, and subsequent busing of its children, paved the way for elementary classroom integration in New Rochelle, NY—but what was that experience like for those students? The intended and unintended consequences cause the viewers to reflect on society's behavior, then and now, as public schools across our the country still struggle with equity and integration
Updates: Leveling Lincoln had its live world premiere at the Rhode Island Black Film Festival in April 2022 and won Best Historical Documentary. It went on to win the New York Vision Award at the Harlem International Film Festival and Best Feature Documentary at the Lady Filmmaker's Film Festival in Beverly Hills, among other awards in over a dozen festivals. The film most recently screened at the 2022 YoFiFest in Yonkers, NY. Additionally, four community group screenings were held in the New Rochelle area, most recently at Iona University. The Chimaera Project and the Kaplan-Loring Foundation recently awarded the project funding, and Francois Blaignan (My Cousin Vinny, The Thin Red Line) joined as Sound Designer. Educational distributor NETA is working towards a January 10, 2022 release date. Visit the film's website for more info on screenings and social impact progress.
EVERYTHING'S FINE
Project type: Narrative Short
Project status: Post-Production
Writer/Director: Christina Hulen
Cast: Charlotte Rothwell, McKenna Slone, Michelle Clunie, Chopper Bernet, Rick Otto
Synopsis: Young teacher Hannah is the sole survivor of a school shooting, suffering from PTSD and trauma-induced memory loss. Rather than acknowledge her issues, she puts on a brave face, insisting "everything's fine" while attempting to hide her symptoms from her family. As the hours tick down to the one-year anniversary of the event, Hannah finds herself spiraling dangerously out of control. Plagued by disjointed flashbacks, her panic attacks, isolation and self-harm only increase, threatening to destroy her carefully crafted veneer of normalcy. Cracks also emerge in her family members. Her parents, Rachel and David, and wife Paige all manifest varying degrees of PTSD.
Updates: Everything's Fine wrapped principal photography in November and is gearing up to go into post-production. The film has received support from the Cornelia T. Bailey Foundation and Change the Ref, which uses urban art and nonviolent creative confrontation to expose the disastrous effects of the mass shooting pandemic. The filmmakers were honored to have the endorsement and active participation of Manuel Oliver, who lost his son Joaquin in the Parkland shooting, as well as having a gifted crew member who is also a school shooting survivor. Everything's Fine is continuing to raise funds for post-production.
Film Independent promotes unique independent voices by helping filmmakers create and advance new work. To become a Member of Film Independent, just click here. To support us with a donation, click here.
Keep up with Film Independent…
(Header: Everything's Fine)