Over-Exposed and Under-Revealed: Randy Barbato on 'Robert Mapplethorpe: Look at the Pictures'
For over 25 years, Randy Barbato and Fenton Bailey have been exploring what it means to be an American outsider. As television producers and documentarians, the duo have created indelible portraits of some of our nation's most fascinating, controversial and outsized media figures—from Tammy Faye Bakker to Monica Lewinsky to Chaz Bono, Britney Spears, RuPaul and many more.
Barbato and Bailey's latest feature is Mapplethorpe: Look at the Pictures, which seeks to reclaim the life and career of photographer Robert Mapplethorpe from the 1989 congressional controversy surrounding government arts funding during which Mapplethorpe's explicit, homoerotic fine art portraits took center stage.
But despite this complicated legacy, Mapplethorpe—who died of complications from AIDS just prior to the Capitol Hill brouhaha—has endured as an icon of modern art.
In fact, 30 years on Mapplethorpe and his work seem to be crawling their way back into the popular cultural imagination. Mapplethorpe's young relationship with Patti Smith was the subject of the singer's National Book Award-winning memoir Just Kids, and our friends at LACMA are in the middle of their own Mapplethorpe retrospective.
Film Independent recently spoke to Barbato—who is a Film Independent board member—minus Bailey to discuss Mapplethorpe: Look at the Pictures and unpack the late photographer's continued relevance and importance.
Look at the Pictures is currently in limited theatrical release in New York and Los Angeles. Check your local listings for show times.
---
I want to start by asking about the film's title. What does Jesse Helms' quote "look at the pictures" say about Robert Mapplethorpe and your documentary?
"Look at the pictures" is what Jesse Helms said while waving around Mapplethorpe's photo "Man in Polyester Suit" on the Senate floor. It's a photo of a man in a suit with a big black phallus, and he was asking members of Congress to look at that picture as a dare—suggesting that they would be outraged by these supposed pornographic images. We thought 25 years after that controversy that we would take Jesse Helms' words and challenge people to look at the pictures from a different point of view, to look at them from the perspective of what they actually are, which is great art.
In which ways do you consider Mapplethorpe a documentarian, and how has his work influenced your own filmmaking career? 
The idea that Robert Mapplethorpe was a documentarian is actually something he said about himself. He talked about how the life he was leading was more important than the work he was doing. If you look at his body of work, so much of it is really him sort of documenting the life he was leading, whether it was photographing his pets or his lovers or photographing different people he met at sex clubs. And moral judgments aside, it was daring for people to see such an authentic life when it came to being openly gay and [things like] S&M. He was documenting his journey through life, and I think for us that was incredibly inspiring.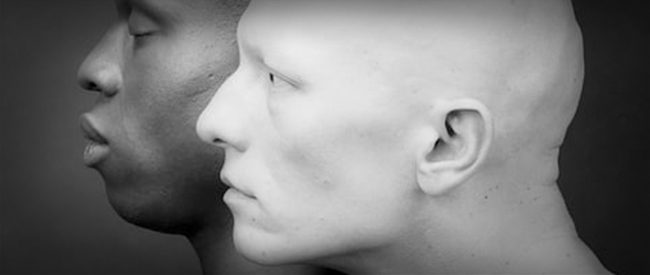 As an independent filmmaker, what do you see as the current role of eroticism in movies today, and how has that been influenced by Mapplethorpe's work?
Wow, that's a good question. I think the role of eroticism and sexuality is, in some cases, still considered challenging and even taboo when it comes to filmmaking. I think independent filmmaking and mainstream filmmaking both are quite happy to tackle, celebrate and soak in violence, but embracing sexuality is still not something that either seems to feel completely comfortable exploring or embracing. I think this is why Mapplethorpe's work endures and is as relevant today as it was 30 years ago.
Of course, you have incredible filmmakers like John Cameron Mitchell who have never shied away from exploring sexuality, but filmmakers who dare—and I don't even like that word "dare" because it shouldn't be daring—but filmmakers who explore explicit sexuality are rare. You know, we wouldn't be here without sexuality, but somehow we're still as puritanical as we were 30 years ago.
Even a generation after Robert Mapplethorpe's death, the fact that he foregrounded all of this stuff in his life and career still seems radical.
It's incredibly ironic, because pornography and explicit imagery is accessible to everyone at the touch of your fingertips. I do feel like it contributes to this crazy, almost split personality that exists in our culture. Behind closed doors people are quite comfortable with the most extreme things, but in the context of an art gallery or theater—or even a classroom—sexuality is somehow uncomfortable.
This is why I think [Mapplethorpe's] body of work is so important. I think a lot of the reason why we come back to that explicit imagery is because it feels prescient, that he sensed that it was important the confront the way we think about our lives.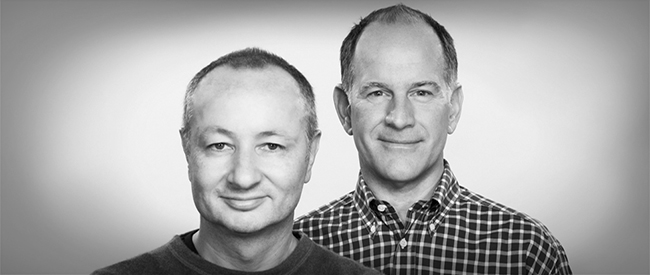 Is there a common thread shared by the subjects of your documentary work, whether it's Tammy Faye Bakker or Chaz Bono or Robert Mapplethorpe?
There are definitely common elements in the work that [Fenton and I] produce. We're definitely attracted to subjects that are over-exposed and under-revealed. We're also attracted to subjects or ideas that feel like they're fringe or on the margins or outside the mainstream. Mainly we're attracted to that because we self-identify as that ourselves. Whether its Robert Mapplethorpe or RuPaul or Monica Lewinsky, these people are in our tribe. We speak the same language.
It's never strategic. It's just in retrospect now that we've been doing this for 20 years that we're able to [see that]. It's not like we woke up one morning and said, "These are the people and these are the stories we're going to pursue." It just so happens that "Oh look, we've been making things about outsiders." And hopefully we can continue to do that for a very long time.
Between your film, Patti Smith's memoir Just Kids and LACMA's upcoming retrospective it seems like Robert Mapplethorpe is back in the cultural zeitgeist. Do you have a theory as to why that is?
I think that Robert Mapplethorpe is back in the zeitgeist because we need him right now. I think there's this collective yearning for his button-pushing energy to be spread around, especially when you consider what's going on right now.
You know, traveling around America with this film and seeing the rise of Donald Trump—as well as traveling abroad with all of these terrorist threats—we're in danger of closing our hearts, closing our minds and closing our borders. So now more than ever, art is important. Robert Mapplethorpe and in particular challenging art is more important than it's even been. It's time for us not to forget to leave our minds open.
---
For more information about Mapplethorpe: Look at the Pictures please visit the film's website. The film premieres on HBO this Monday, April 4. Set those DVRs, people!
To learn more about Film Independent, subscribe to our YouTube channel. You can catch up with the rest of our blog here. And to learn how to become of Member of Film Independent, just click here.