Reality Empathy: Announcing Our 2018 Documentary Fellows
Recently, a new term has emerged within media-observer circles to describe our fraught relationship with the sheer amount of news and new information coming our way each day: reality apathy. The idea is that as consumers, we're constantly on-guard these days; skeptical of so-called "facts" we hear about online and worried that forces outside our control may be using this constant stream of manipulated images and headlines to maneuver us towards nefarious ends. And to a degree, we're not wrong. But the result is a sort of numbed-out skepticism that dulls us to even what's plainly in front of our face.
Scary, huh? Luckily, all currents necessarily give rise to an equal and opposing force—just ask anyone who's ever swatted a tennis ball against a brick wall. And in the age of reality apathy, now more than ever there are nonfiction storytellers hugely eager to shed light on the objective realities of life in the year 2018. And to support those truth-tellers, there's Film Independent's Documentary Lab.
Today, we're proud to announce our nine new Documentary Lab Fellows, representing six different projects spanning the entire globe and covering a fascinating, wide-ranging selection of topics. An intensive five-week program designed to assist filmmakers in post-production on their feature projects.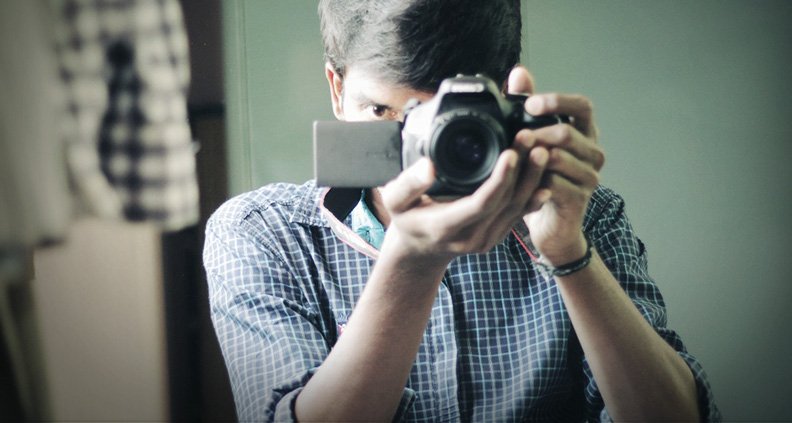 "We're delighted to welcome this talented group," said Jennifer Kushner, Film Independent's Director of Artist Development. "Through mentorship, career development and a collaborative work environment, the Lab provides support as these filmmaker work to bring meaningful nonfiction stories to audiences."
Over the course of the Lab, Fellows will participate in a series of meetings and workshops with Creative Advisors—working with mentors to strategize for the completion, distribution and marketing of their films. Through the program, Fellows will likewise meet established film professionals, institutional funders, legal professionals, festival programmers and distributors.
This year's Documentary Lab Advisors and Guest Speakers include Ramona S. Diaz (Motherland), Greg Finton (editor, Robin Williams: Come Inside My Mind, He Named Me Malala), the International Documentary Association's Amy Halpin, Alexandra Johnes (The Square), Majority Films' Senain Kheshgi, Jeff Malmberg (Spettacolo, Marwencol), Marjan Safinia (But You Speak Such Good English), Chris Shellen (Spettacolo, Marwencol) and Concordia Film's Rahdi Taylor.
But the real story here is this year's filmmakers and this year's films. This year's projects include:
Title: I am a Script Girl
Director/Producer: Mina Nabil
Logline: I am a Script Girl is an up-close-and-personal examination of the life, challenges and career of the unstoppable Sylvette Baudrot, who at 89-years-old recounts her journey from Egypt to Paris, where she became a trusted confidant to the great auteurs of 20th-century cinema.
Title: Pathways
Director: Florencia Krochik
Logline: Pathways tells the stories of six "DACA-mented" and undocumented youth and the struggles they face in pursuing higher education in the US. The film weaves together their captivating stories and explores the crippled US immigration policies that have led to the hardships they and their families face.
Title: Sage Country
Director: Yuri Chicovsky
Producer: Lauren Blair
Logline: A Colorado sheep rancher who inherits a beloved piece of land, and way of life, must come to terms with his legacy and his life's dream.
Title: The Seer and the Unseen
Director/Producer: Sara Dosa
Producer: Shane Boris
Logline: The Seer and the Unseen is an unexpected environmental film about invisible elves, the free market and the surprising power of belief, told through an Icelandic grandmother's quest to save a threatened landscape—and the beloved home her family has lived in for generations.
Title: Unapologetic
Director: Ashley O'Shay
Logline: After two Black Chicagoans are murdered by the police, young Black citizens begin challenging the city's corrupt policies while redefining the meaning of community organizing. Unapologetic goes behind the veil with two Black, queer women, providing an intimate peek into the personal lives that sustain a movement.
Title: Untitled Claudia Sparrow Documentary
Director: Claudia Sparrow
Producer: Ryan Schwartz
Logline: An indigenous family from the Andes stands up to one of the largest gold producers in the world, defending their right to live off their land and protect natural resources from devastating corporate greed.
And from the mean streets of Chicago, to the Andes Mountains, to the vast expanse of Iceland, it takes a unique group of storytellers to capture these true-life moments. So let's meet this year's Documentary Fellows: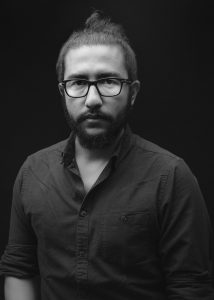 Mina Nabil (director/producer, I am a Script Girl)
Mina Nabil is a director, cinematographer and producer from Alexandria, Egypt. In 2011, he received a Bachelor's degree in Cinema Production. Nabil is also one of the co-founders of Fig Leaf Studios Inc. in Alexandria. He has 10 years of experience in filmmaking, directing several short films which have screened at film festivals internationally. Nabil has worked as a cinematographer for short films, music videos, feature films and documentaries for clients including Google, Facebook, UN AIDS and MBC. He has attended several master classes and learning platforms such as Beirut Talents 2015, Documentary Campus – MENA Program 2014, USC in Hollywood 2017 and production platforms representing Fig Leaf Studios. His latest project was nominated for the Robert Bosch Stiftung Film Prize at Berlinale in 2016. Currently, Nabil is a mentor for a one-year documentary workshop new to Alexandria called Cinedelta, which gives students the opportunity to make a professional documentary film. It is followed by a film festival and screenings all over the delta region in Egypt. I am a Script Girl has received support from Hotdocs Blue Ice fund.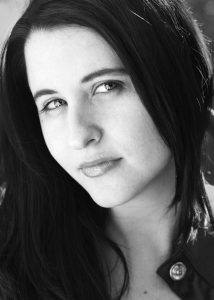 Florencia Krochik (director, Pathways)
Born in Argentina, Florencia Krochik's experiences as an immigrant in the US influenced and shaped her passion for directing inspirational cinema. She attended USC's School of Cinematic Arts on a full scholarship and her thesis short film on undocumented youth won numerous awards including the National Film Festival for Talented Youth (NFFTY) Participant Media "Take Part" Earth Award for social justice. She has directed spots for the Coalition to Abolish Slavery and Trafficking, One Day on Earth and action sports video campaigns for IMG. Pathways is an especially personal project, as Krochik comes from a mixed-status immigrant family. Pathways has received support from the Sundance Institute, Women in Film, the Creative Visions Foundation and the National Association of Latino Independent Producers. Current directing projects include global video campaigns for Bear Grylls Ventures, the Color Run, the Escape Triathlon Series and a feature documentary film about deported US veterans.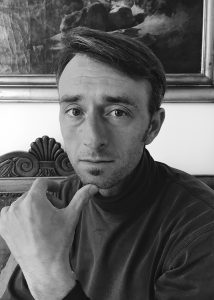 Yuri Chicovsky (director, Sage Country)
A Colorado native, Yuri Chicovsky is a pianist and poet by training, with a BA in English Literature from the University of Colorado Boulder, obtained in 2003. His artistic pursuits include photography, filmmaking and musical composition. In 2009, he declined a scholarship to Berklee School of Music to begin work on his first feature-length film, Sage Country. Drawn by the stark beauty of the Western landscape and the poetic simplicity of the life of a sheep ranching man, he has been documenting the lives of the Villard sheep ranching family for the past eight years. In 2016, Chicovsky received a fellowship from the Independent Filmmaker Project Documentary Lab to advance Sage Country to completion through ongoing mentoring and networking opportunities provided by the IFP. Sage Country is slated for completion in 2019.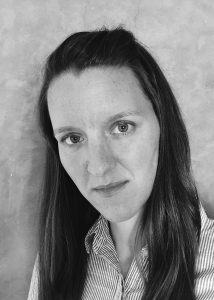 Lauren Blair (producer, Sage Country)
Lauren Blair is a journalist and photographer whose recent experience includes daily newspaper reporting, as well as producing and starring in a cooking show pilot about local food. A graduate of Mount Holyoke College and a Colorado native, she is passionate about agriculture and environment issues in the American West.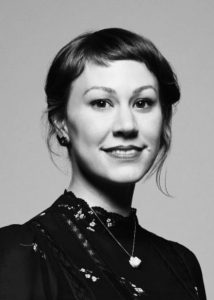 Sara Dosa (director/producer, The Seer and the Unseen)
Sara Dosa is an award-winning documentary director and producer based in San Francisco. Dosa's feature directorial debut, The Last Season, made its world premiere in competition at the 2014 San Francisco International Film Festival, where it took home a Golden Gate Award. The film was nominated for a Film Independent Spirit Award and was acquired by PBS for national broadcast and by First Run Features for a 2015 theatrical release. Most recently, she co-produced An Inconvenient Sequel: Truth to Power, the follow-up to Al Gore's An Inconvenient Truth, which premiered on Opening Night at the 2017 Sundance Film Festival and made its international premiere at Cannes. Dosa produced the award-winning Audrie & Daisy about teenage sexual assault and bullying, which premiered at the 2016 Sundance Film Festival and was acquired by Netflix Originals. Other credits include the 2013 Sundance award-winning Inequality For All and the acclaimed Brazilian documentary, Elena. Dosa graduated from Wesleyan University and holds a joint Masters in Anthropology and International Development Economics from the London School of Economics.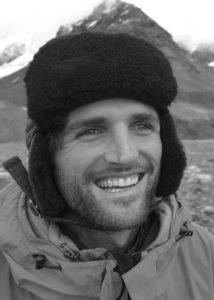 Shane Boris (producer, The Seer and the Unseen)
Shane Boris is a creative producer focusing on films that push the boundaries of conventional forms in order to tell timeless stories. Most recently he produced the narrative film, Walden: Life in the Woods. All These Sleepless Nights (2016) premiered at Sundance. The creative nonfiction, Olmo and the Seagull (2015) premiered at Locarno and won Best Documentary at the Rio International Film Festival. Fuck For Forest (2013) screened at festivals such as Rotterdam and SXSW, won Best Documentary at the Warsaw International Film Festival, and was the most screened Polish Documentary of 2013. His first feature documentary as a producer, You're Looking at Me Like I Live Here and I Don't (2010), appeared on several seasons of PBS's Independent Lens. In addition to making movies, Boris has been a startup cofounder, served as a writing consultant for authors, academics and musicians, and has worked in strategy for global healthcare technology businesses, Native Alaskan non-profits and Indian social enterprises. He received his BA from Oberlin College and his MA from Jawaharlal Nehru University.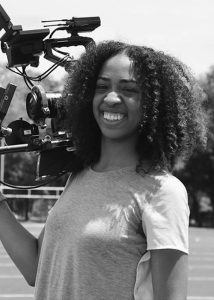 Ashley O'Shay (director, Unapologetic)
Ashley O'Shay is a DP and documentarian based in Chicago, IL. She has produced work for national brands including Blavity, Travel Noire, Ford Motor Company, Boost Mobile and STATE Bags. She recently served as DP for Pangaea, a short film depicting the life of a young girl eight days after Hurricane Katrina, shot on location in New Orleans, which premiered on WORLD Channel's AfroPop. Currently, O'Shay is directing Unapologetic, an intimate look into the Movement for Black Lives in Chicago through the experiences of two Black, queer women. O'Shay is currently a fellow with the Firelight Media Documentary Lab and a close collaborator with Kartemquin Films.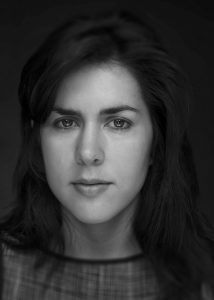 Claudia Sparrow (director, Untitled Claudia Sparrow Documentary)
Born and raised in Lima, Peru, Claudia Sparrow has been recognized in El Comercio, the main Peruvian newspaper, and Caras magazine as one of the ten prominent filmmakers in Peru. Sparrow recently wrote and directed her first feature film I Remember You, starring Stefanie Butler (Stranger Things) and Joe Egender (The Night of), which won best dramatic feature film at the Downtown Film Festival Los Angeles and had a theatrical and VOD release last fall. Her American Film Institute thesis film El Americano, shot in Lima and Los Angeles, won an Emmy Award in the drama category. Claudia is also the recipient of the Franklin J. Schaffner Fellow Award for directing El Americano.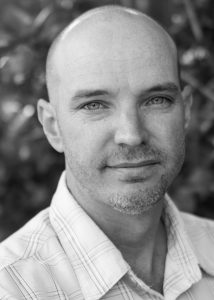 Ryan Schwartz (producer, Untitled Claudia Sparrow Documentary)
Ryan Schwartz's first feature as writer/director, Summer of 8, was acquired by FilmBuff in 2016 and released theatrically by MGM/Orion. Starring Matt Shively (The Real O'Neals) and Shelley Hennig (Teen Wolf), Summer of 8 was named one of the top 10 films of 2016. Under his recently formed production company, Object in Motion, Schwartz is currently producing three feature length documentaries, a biopic based on the largest black orphanage in US history, and writing/developing several projects to direct. Schwartz received his MFA in film from USC and currently teaches directing at The New York Film Academy (LA Campus.)
Past Film Independent Documentary Lab projects have included Tracy Droz Tragos and Andrew Droz Palmero's Rich Hill; Marah Strauch's Sunrise Superman; Sarita Khurana and Smriti Mundhra's A Suitable Girl; Dusin Nakao Haider, Daniel Dewes and Derek Doneen's Shot in the Dark; and Bing Liu and Diane Quon's Minding the Gap, winner of the 2018 US Documentary Competition Award for Breakthrough Filmmaking at Sundance.
The Documentary Lab is supported by Artist Development Lead Funder Time Warner Foundation and is sponsored by lead sponsor Netflix and the National Endowment for the Arts.
Learn more about how Film Independent's myriad artist development programs work by checking out the below video:
So welcome—and thank you—to all of this year's Fellows. To learn more about the Documentary Lab and additional Film Independent Artist Development programs and grants, click here. And to learn how to become a Member of Film Independent, just click here.