Theater Crawl: How The Roxy Theater Helps Keep Missoula Weird
Renowned for its Big Sky landscapes and plentiful menu of outdoor recreation options, Western Montana's Missoula is no less well-regarded as a cultural hub—a progressive "blue dot" in an otherwise red state, home to the University of Montana and the hometown of artists ranging from hardboiled Last Good Kiss author James Crumley to Pearl Jam bassist Jeff Ament. And then of course there's filmmaker David Lynch, whose own four-word press bio at one point simply read: "Eagle Scout. Missoula, Montana."
But the ever-growing intermountain metropolis can lay far greater claim to its role in the development of American independent cinema than just the setting of the idiosyncratic Eraserhead auteur's humble origins. Since the 1960s, Missoula has, through a variety of venues, festivals and events, proved a reliable market for countercultural film exhibition—a tradition that continues today at The Roxy Theater, located in the heart of Missoula's "hip strip."
We recently spoke to Roxy Executive Director Mike Steinberg about the theater, Missoula's civic peculiarity and hunger for art house film, The Roxy's circuitous porn-and-arson-plagued origins and more. Here's the conversation:
THE ROXY THEATER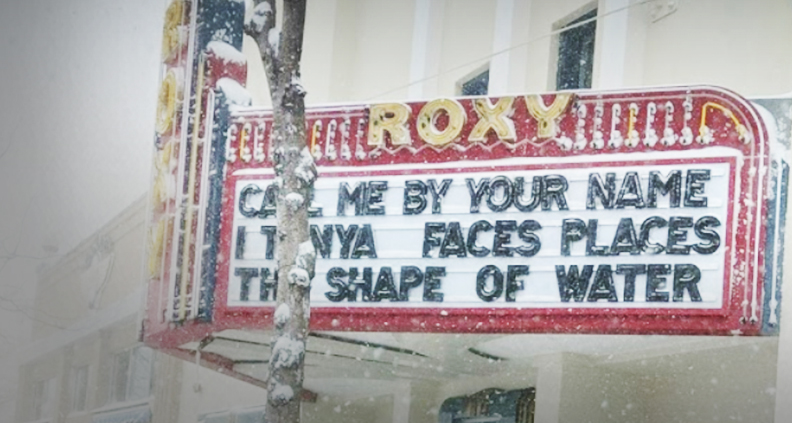 Does the Roxy Theater have a mission statement if so, what is it?
Steinberg: It's "to inspire, educate and engage diverse audiences about the natural and human worlds through cinematic and cultural events." It's got that piece in there about "natural and human world, because the Roxy grew out of the longest running wildlife film festival—The International Wildlife Film Festival—which started in Missoula in 1977. They [the film festival] bought the theater and did very little with it, other than hold their annual event there. Then when I took over six years ago, we expanded the mission and started showing art house [programming], but the board wanted to retain that core; we have a monthly presentation by the Wildlife Film Festival—a film on climate change, or a documentary or new wildlife film. It fits Missoula. The culture here is very concerned with the environment. We're very much an outdoor kind of place.
Tell us a little bit more about Missoula in general.
Steinberg: Missoula is actually the largest town in the interior West. The University of Montana is here—so about 100,000 people around the Missoula area. Relative to the rest of the country it's not a lot of people. But in terms of [population] inside the Rocky Mountain West, it's the largest city. It's a very progressive town. In contemporary times—say, the 1960s onwards—it's been kind of free-spirited. The university has a really strong fine arts program and a great reputable writing program, great poetry program, great theater department, mediocre football team [laughs]. There's a Lynchian vibe here. David Lynch was born in Missoula, and there were rumors that the setting for Blue Velvet [is inspired by Missoula], even though it was shot in Wilmington, North Carolina.
Is Lumberton [Blue Velvet's fictional small-town setting] supposed to be in Montana? I always assumed that it was, but I don't recall if they say that specifically in the film.
Steinberg: It's never stated what state they're in [in Blue Velvet], but it very much feels like Montana. Missoula's not really the West. It's the Northwest. It's like the far, far edge of Portland. It's much more like that kind of town.
David Lynch is actually from Missoula, right?
Steinberg: [nods] He's an Eagle Scout and he's from Missoula, Montana. Those are the two things everybody knows about him. It's his official bio.
And what about The Roxy itself?
Steinberg: The Roxy opened as a neighborhood theater on Higgins, across the river from downtown, in a section that's referred to as "the hip strip." The hip strip has record stores and restaurants and local organizations and businesses. And the Roxy itself is kind of anchored there right in its heart. The theater opened in 1937 as a second-run. The first-run pictures would start downtown, and then they'd come over to the neighborhood district, adjacent to the college. That was pretty much the case up to the 1960s, and then they started running movies like Last Tango in Paris played there that didn't play anywhere else. Then, in the '70s, it was a full-time pornographic theater. We just found an article from 1974 featuring the lineup of Deep Throat and Behind the Green Door.
Wow, 1974—what a year for porno!
Steinberg: It was converted into a dollar theater in the 1980s and just became a real dive of a movie theater. In 1994, the owner died. His name was Eddie Sharp. Eddie was a famous character in town. Well, he suddenly died and it was disclosed in his will that the theater was left to one of his lovers. But his other lover believed that it was supposed to be his, so he burned the Roxy down.
Oh, wow.
Steinberg: It's common knowledge, but it's an unsolved arson. Then in 2001, the Wildlife Film Festival was looking for a home. They bought it, but in truth they needed a thousand seats. So they ended up renting [a larger theater in town] every year. And in 2012 the executive director said to me, "Hey Mike, we own a movie theater, why don't we do something with it?" We kind of cleaned it up and launched a weekends-only series, which began in 2012. And it grew pretty quickly, acquiring DCI-compliant projectors to show first-run art house movies and continue all sorts of specialty programming series.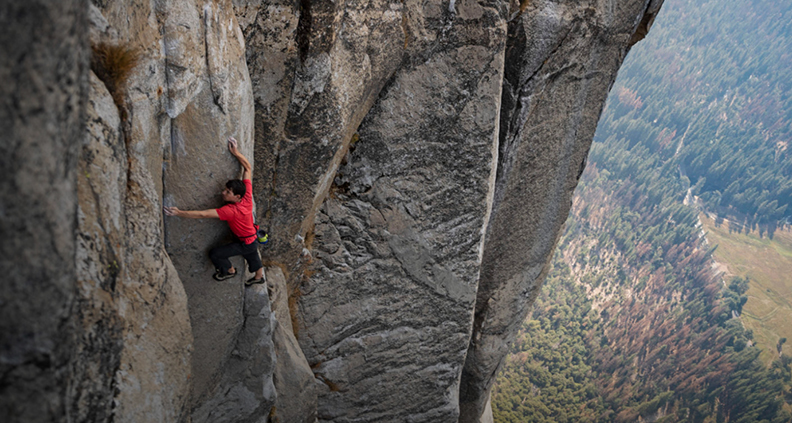 What's some of the unique programming that you do at The Roxy?
Steinberg: We have a series called Out at The Roxy, which is an LGBTQ series that we do in conjunction with community organizations. We have an indigenous series, which plays in November. And every month, we have three star series: one called Essential Cinema, which is just sort of Hollywood classics, typically shown on 35mm; we have a series called Cinema Abroad, which is kind of the war horses of international cinema, your Truffaut, your Goddard, your Kurosawa, that kind of thing; and then another program that happens every Saturday is called Roxy Jr., which is just great kids' movies. Then there are three annual events: the International Wildlife Film Festival in April, the Montana Film Festival and something new this year called Kid-O-Matic, which is a children's film festival.
What are some films you've programmed that surprised you, either because they over-performed or under-performed?
Steinberg: We showed Robocop and nobody came! We had 10 different excuses as to why. Sometimes there's a classic title or something you're really excited about, and you want somebody to see it, like, "come see Walkabout on the big screen" and 17 people show up. On the other side, Free Solo—that's our own blind spot. It was one of the highest grossing films we've ever had at the theater. It's sort of silly that I wouldn't expect it, but we just couldn't get it off-screen. We played it from like October to December. We were like, we've got to get this thing out of the way because we've got Oscar stuff coming. It was nuts.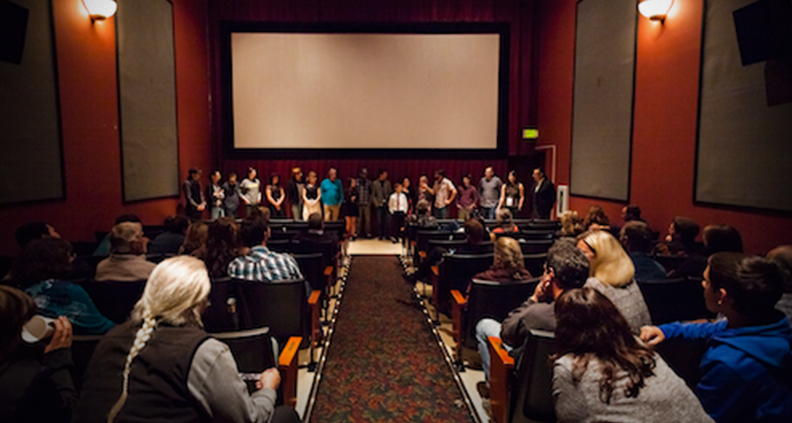 Lastly, why you think the communal theater experience is important?
Steinberg: I think the social contract that we make with each other—that goes all the way back to being in a cave and somebody taking stage to tell the story about the wooly mammoth they took down—that's totally in our DNA. There are a lot of ways to deliver media now but you can't discount the experience of the theater, where you make this commitment to be there and sit there quietly or uproariously experiencing this thing together. That's why places like The Roxy are thriving, because it gives [moviegoers] a way to connect.
Past Theater Crawls include…
To learn more about The Roxy—including what's playing now and what's coming soon—check out its website. Do you have a favorite local art house you'd like to see profiled? Leave your suggestions in the comments.
Become a Member of Film Independent by visiting our website. Be sure to follow us on Twitter, Facebook and Instagram and don't forget to subscribe to Film Independent's YouTube channel.