Theater Crawl Update: LA's Vidiots Won't Let A Pandemic Slow it Down
Previously on this blog, we decided to chat with with a handful of independent art house theaters across the country to see how their businesses were coping with the ongoing COVID-19 crisis. We received a ton of great (and better yet, encouraging) info from theaters in Milwaukee, Tucson, Salt Lake City, Iowa City and Minneapolis. Now, we're checking in a little closer to home, with yet another indie film organization, one whose mission—and situation—is entirely unique.
We previously talked to Vidiots Foundation Executive Director Maggie Mackay—former Senior Programmer at Film Independent—about how coronavirus lockdown has impacted but also emphasized the venerable LA film archive's mission, and brought its community closer together.
Vidiots still plans to open doors (having moved on from its historic Santa Monica in 2017) at its new Eastside home later this year/early 2021. In the meantime, the organization is still making moves and looking ahead.
MAGGIE MACKAY, VIDIOTS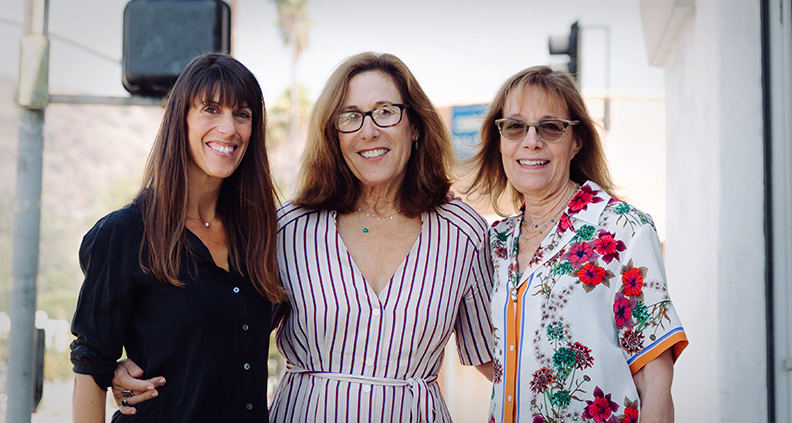 How has Vidiots been impacted by COVID-19, and to what degree has the track you've been on to reopen been disrupted? How are you maintaining engagement with your audience and community?
Mackay: We were at a very pivotal point in our fundraising, and were making phenomenal progress when the pandemic came along. We're still on track for the start of construction, but we got hit at a complex time as everyone did, I'm sure. So now we have to pivot and think about how to stay financially on track in spite of the pause. We have brought in new donors since things started to shut down, but we're extremely sensitive to the fact that so many people are dealing with their own employment and financial uncertainties. On the one hand we're very lucky, we didn't have to lay off staff or take a huge hit on revenues. On the other hand, it's slowed us in ways that are clearly not ideal. We were doing regular programming, and were about to put together several new series and fundraisers, and dig deeper into the capital campaign, but of course much of that has been suspended.
During quarantine, what do you think Vidiots can provide outside of its value as physical location for film lovers to gather and interact?
Mackay: First off, we've been nomadic for the last three years, so we're used to working outside our own four walls. As far as the current shift to "virtual cinema," we're devoted to human interaction around film largely through our expansive physical media library and our open-to-the-public brick-and-mortar. In a lot of ways that's what sets us apart from other art house theaters and arts nonprofits. For us to suddenly pivot to a virtual format is a little strange, and not something we're planning for in the long term. However, we are working with Neon as a virtual cinema partner, which we're really excited about. They've made it clear that their mission is—and always will be—devoted to theatrical, so that felt like a good fit for us, and I'm sure there will be others in the near future. But I don't want to think about a world in which there's no human interaction around this art form, and I'm very confident, just as a person, that people will want to gather again. Video stores and the physical media aspect of these spaces do in some ways lend themselves to moments like this, in terms of drive-up and delivery services. If we'd been open during this time, the one part of our business that might have continued in some capacity would have been the video store. So maybe we'll be prepared for something like this once we're open, though I surely hope we won't have to be!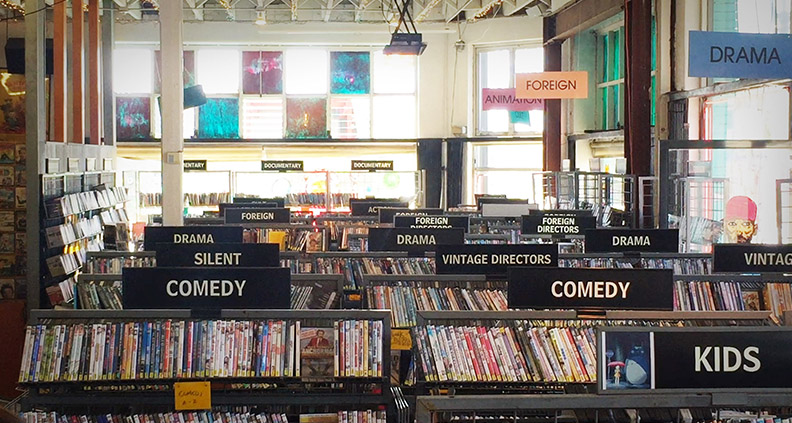 Have you partnered with any other arts organizations or local businesses for support during this time?
MacKay:
Mackay: We've already partnered with a lot of organizations, and right now many of them are far more vulnerable than we are, so we're actually trying to offer our help, versus asking our colleagues to help us. We have a beautiful relationship with Film Independent; we've got a great relationship with Occidental College, and so many others. We're hoping to launch a program with The Black List this year, so those partnerships are already in place and just waiting to launch. Some of the smaller distributors are sticking by us while also helping themselves and their filmmakers, and I think that's been really inspiring.
What was the last in-person, non-socially-distanced event that Vidiots put on before the quarantine happened?
MacKay:
At the end of February, we did a "Tales from the Video Store" screening of Alfred Hitchcock's under-screened Rope at L.A.'s Alamo Drafthouse with Alicia Malone from TCM. It's a really amazing program. Basically, we go to our friends and colleagues, and ask them to program a movie they first discovered in their local video store. So far all of the films we've shown have been on 35mm. It's a magical experience, to watch something in a room with people who either haven't seen the film in a very long time, or have never seen it on the big screen. One we had to postpone, but that we'll definitely revisit, was from KCRW DJ Mario Cotto, who had programmed a film called Out of Bounds, starring Anthony Michael Hall as a country boy who comes out to LA and gets caught up in a cat-and-mouse game between heroin dealers and the L.A.P.D. It's a 1986 movie, made and released right after Vidiots first opened. So that will be one of the first events we produce once the world gets back on track.
In what ways are people still able to support Vidiots during this time? 
Mackay: Gifts of any size are deeply, deeply meaningful, especially now. And people can make donations online. Of course, our Founding Members—contributing at the $5,000+ level—are our lifeblood. Bringing those Founding Members in right now is huge and keeps us moving forward in a significant way.
What sort of feedback have you received from the community about how they're feeling about the current crisis and what they hope for Vidiots in terms of its eventual opening?
Mackay: Our community has expressed more than ever that they really want a space like Vidiots. Everybody has been incredibly supportive. This moment is shining a light on how badly we need community-focused spaces; how badly we need a physical media library designed with the sole intention of providing art to audiences; and that, at a certain point, algorithms start to wear down the soul. Our new space is in an area that's been without a community-driven movie theater for 20 years, and I think people will want to walk or take a short drive over to their neighborhood venue and support it. For me personally, this experience has made me even more devoted to the city, its residents, and its history. It's certainly driven me harder, if that's possible, to bring the Vidiots re-launch to fruition.
Learn more about Vidiots here. Check out this Film Independent video profile of Vidiots at their previous Santa Monica location below:
Film Independent promotes unique independent voices by helping filmmakers create and advance new work. To support our work with a donation, please click here.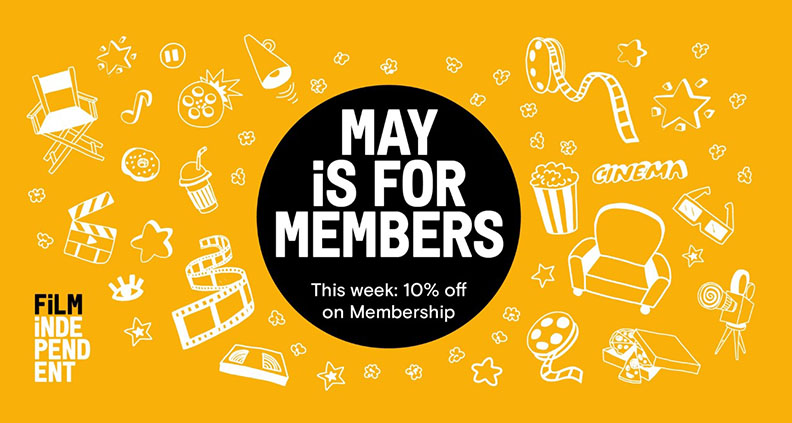 To learn how to become a Member of Film Independent, just click here. New Members who join this week will receive 10% off Membership. To support Film Independent with a donation, click here.
More Film Independent…