Theater Crawl: LA's Iconic Vidiots to Revive Archive, Launch New Theater in 2020
For over three decades, Santa Monica's iconic Vidiots stood at one of Los Angeles's premiere hubs of cinematic counterculture. Opened in 1985 by co-founders Patty Polinger and Cathy Tauber, the business quickly expanded from its humble VHS-rental origins to become a celebrated film archive specializing in obscure and hard-to-find titles spanning a variety of formats, impressively displayed in a towering series of shelves in the store's original Pico Blvd. address. In 2012, Vidiots later became a nonprofit, continuing its archival work, rental business alongside community programming and special events.
Sadly, Vidiots shuttered its physical presence in Santa Monica in 2017 in response to increasing costs. But it never went away—not really. And now, after three years of hardcore business planning and a search for a new space, Vidiots has announced that it will be launching a new chapter in Fall of 2020, at the onetime Eagle Theatre (which until recently had operated as a church) in Eagle Rock, on LA's Northeast side.
So, in celebration of the anticipated return of a true LA icon (that logo!), we spoke to Vidiots Foundation Executive Director Maggie Mackay—previously, a senior programmer at Film Independent—about the big move. Here's the conversation:
VIDIOTS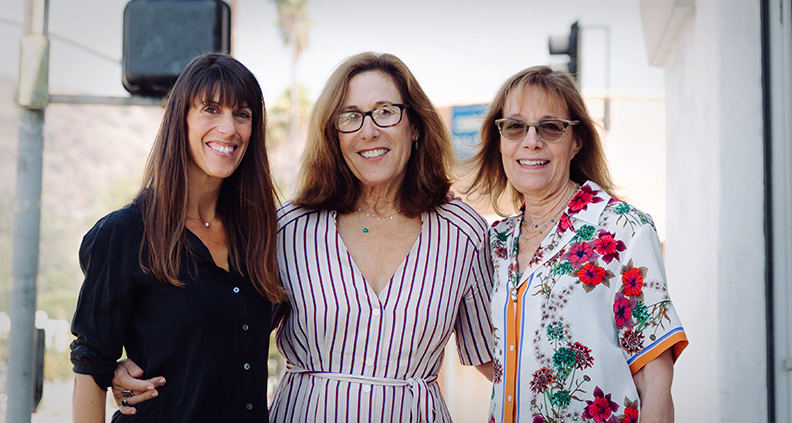 So tell me about everything that's happened with Vidiots since the last time we visited you a few years ago—I know it's been a lot.
Mackay: When we first met, I had really just started with Vidiots as their first executive director. We worked hard to raise money to stay in Santa Monica. Sadly, we had to face the reality of a very serious rent increase and steeply rising costs in Santa Monica. It became clear to us that in order to really fulfill our mission—which is to maintain public access to our exquisite and enormous collection of film and media—we needed to come up with a new plan. So we ended up closing in February of 2017, and we went under the umbrella of our generous donor Annapurna Pictures for two years to really rework the plan. So in some ways we did go into hibernation, but we never stopped programming.
What happened during this hibernation?
Mackay: We built an incredible Advisory Council of experts in every applicable field you can imagine, and we added wonderful new members to our Board of Directors, but mostly what we did was really buckle down and figure out what a new business plan and financial model could look like in a new home. We worked diligently with a wonderful MBA team out of UT Austin headed by Jenny Jacobi, Senior Director of Content, Sponsorship & Events at Alamo Drafthouse. Jenny jumped in with her MBA team, and they were super excited and motivated to take on Vidiots as their Capstone project. Once [the business plan] was completed, we had a better sense of what we really needed to do, what our footprint would look like and where we needed to be in the city—that was a really, really big piece of it.
What was that process like?
Mackay: We did a huge amount of research to find out where we would have the most sustainable future—physically—in a new brick-and-mortar. That led us to the Eastside of Los Angeles. And then I linked up with Jeff Birkmeyer, our real estate and construction partner. And personally, living on the Eastside for more than 15 years now, I knew, we all know, that the Eastside is lacking when it comes to brick-and-mortar gathering spaces for film.
It's true. Most of the spaces you tend to associate with that are on the Westside, like the New Beverly.
Mackay: There are wonderful reparatory programming and community-centric film spaces in LA—it just doesn't happen to be in these east side neighborhoods. There are great spaces over here, but they're niche and they're small. They're not able to serve large numbers of people. Northeast LA is absolutely thriving as a really diverse creative community, but there's not a community or reparatory movie theater in sight. There's the beautiful Vista in Silverlake, and we have a fun movie theater in Highland Park, but those are both commercial movie theaters.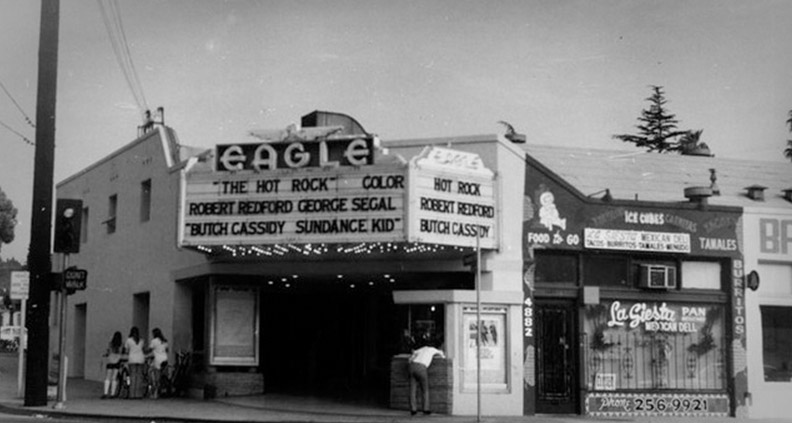 And then you found the Eagle Theatre? 
Mackay: Lo and behold, one day I was driving past and I noticed the "For Lease" sign, and I immediately called Jeff. In a really weird coincidence, that same day, the wonderful actor, now close Vidiots friend, Noah Segan was in the neighborhood and tweeted something about the [building] going back to its roots as a movie theater. And off that tweet, one of our advisors and founding members, Keith Calder, tweeted back: "a possible home for Vidiots?" The combination of those guys tweeting, and me seeing the sign really flipped my brain, and then I got Jeff on board, and we were like, "We have to get this building!" Now we're deep into fundraising and renovation plans. The space really works for Vidiots, because it has this wonderful storefront attached.
What's the vision for when it re-opens? What can people expect from Vidiots in the future?
Mackay: We're aiming to open in Fall 2020, which will beautifully circle around our 35th anniversary as a female-founded, female-helmed business, which is significant in the film space. The vision, I can tell you, is that we're going to do everything. The space will allow us to really support our mission to maintain human interaction around art in a very significant way. The main house will operate as a seven-day-a-week independent movie theater, with around 250 seats and a diverse slate of programming—everything from tastemaker screenings of new films, to a full program of repertory programming for all ages. You can see anything from a hard-to-find international title, to experimental films, to something that's unique to Vidiots or only on VHS. And because we're building out a second screen in the storefront, we'll have the capability for a really wide array of events and venue rentals.
Will the video store part of the business still operate in the same way, or is that part of the organization evolving? 
Mackay: Oh absolutely it will operate as it always has, creating access to our library is the reason we're doing this. We're very excited to bring the Eagle back, but it's all because we're bringing Vidiots to the public again. Which is why this location works so beautifully for us. Just moving into a single screen theater, that wouldn't have worked for us, there wouldn't have been room for the collection—it's over 50,000 titles, it requires a lot of space to promote a healthy and active culture of browsing.
If someone's not at the level of one of your larger benefactors, how can they still support Vidiots at the stage it's at right now?
Mackay: Thank you for asking! We're always able to take donations large or small through our website. So many of us want to participate in something like this, and we don't necessarily have the means to write a check for $5,000. One of the things we're doing is rolling out a campaign for individuals to raise $5,000 as founding members. Let's say I can't write a check; I can host my own movie night, or run my own Seed & Spark campaign. I can do some level of fundraising on my own to make a significant contribution. But right now, every little bit helps, and the word-of-mouth, social media love, it all matters and makes a difference. We'll always maintain an ambitious fundraising goal, but right now it's incredibly impactful for people to come in at whatever level they can because that's how we get the doors open and the lights on.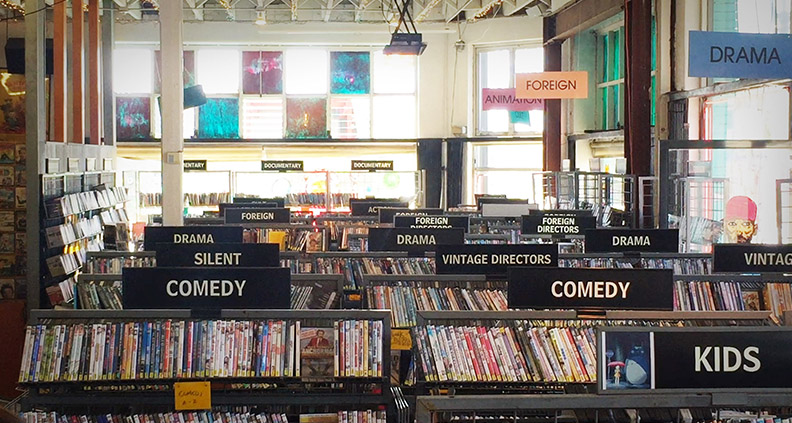 Do you have an idea of what your big launch event will be? 
Mackay: We're a little ways off, but a lot of people are already really excited about that. We've already gotten calls to book the theater in 2020, and I'm like, "Give me one minute, I got ya!" But I imagine we'll do a lot of soft launch events before we're open to the public, including events hosted by our collaborators and supporters, community-centric events, off-beat things you don't see anywhere else. We have the support and love of some of the most invested and influential film lovers and makers in Los Angeles and, like us, they're just waiting for this to happen, waiting for those doors to open!
Past Theater Crawls include…
To learn more about Vidiots, check out its website. Do you have a favorite local art house you'd like to see profiled? Leave your suggestions in the comments.
(Header photo credit: Thomas Garbett)