True Best: Meet the 2022 Film Independent Documentary Lab Fellows
We live in an era where, technically, it's possible to pretty much always claim you're currently in the process of "making a documentary." After all, we carry cameras with us all the time now—capturing our lives from every angle and sharing moments of mediated reality across a variety of digital platforms. Footage is not hard to collect, nor distribute. Which is why the post-production process is so critical in establishing a cinematic point of view for the serious nonfiction filmmaker. Careful and craft-conscious editing, mixing, color correction, etc. is where content becomes art and where "stories" become stories.
That's why the 2022 Film Independent Documentary Lab is thrilled to welcome 12 new Fellows to the program representing six individual projects—all currently in post-production on their way to a screen of some type near you. Says Film Independent Director of Artist Development Lisa Hasko: "The films selected for this year's Lab represent fierce, unapologetic storytelling," adding: "From personal to political and everywhere in-between, these boundary-pushing filmmakers will move audiences in the most creative and immersive ways."
Designed to advance the careers of Fellows through industry introductions and expert editorial feedback, this year's Lab featured Lead Creative Mentors Chris Shellen and Jeff Malmberg (Mickey: The Story of a Mouse, Marwencol) and Anayansi Prado (Maid in America, The Unafraid).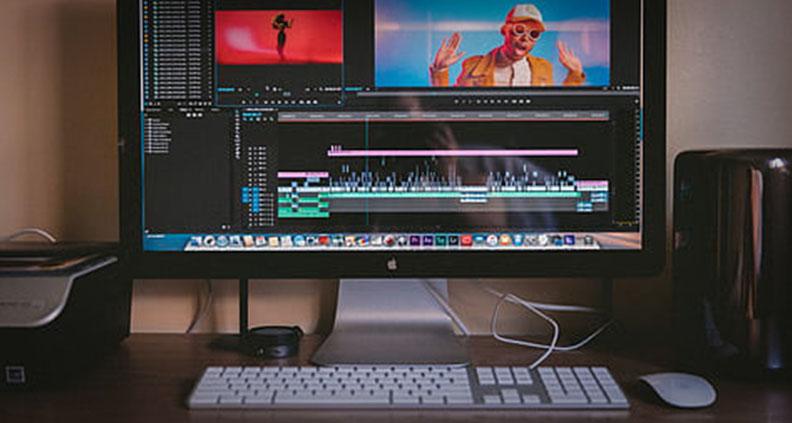 Notable past Documentary Lab supported projects include Academy Award-nominated films Ascension, by director Jessica Kingdon; Minding the Gap from Fellows Bing Liu and Diane Quon; Sara Dosa and Shane Boris' Seer and the Unseen; Sarita Khurana and Smriti Mundhra's A Suitable Girl; Dyana Winkler and Tina Brown's United Skates; and Ann Kaneko and Jin Yoo-Kim's Manzanar Diverted: When Water Becomes Dust (a recent PBS POV premiere.)
This year's Film Independent Documentary Lab supported projects are:
Title: Breaking the Blue Wall (working title)
Director/Producer: Alissa Figueroa
Logline: Two women from Baltimore City take on the Fraternal Order of Police, and the politicians wary of crossing it, as they push to repeal one of the oldest and strongest police shield laws in the country: Maryland's Law Enforcement Officers' Bill of Rights.
Title: in love, in memory
Directors: Drew Swedberg, Shalon Buskirk
Logline: In the wake of her son's murder, Shalon Buskirk assembles intimate memories and intergenerational stories to reframe her loss within her city's haunting legacy of displacement.
Title: Land of Women
Director/Produer: Ayman El Amir
Director: Nada Riyadh
Logline: In a conservative village in the south of Egypt dominated by patriarchy and full of despair, a lively group of Coptic girls refuse the traditional roles forced upon them by forming an all-female street theatre troupe. A coming-of-age portrait of girls at the crossroads of their lives.
Title: Red Herring (working title)
Director: Kit Vincent
Producer:Ed Owles
Logline: After a young filmmaker is diagnosed with terminal cancer, he enlists his family on an intimate and darkly humorous journey to help them come to terms with his illness.
Title: Untitled Helen Project
Director: Alix Blair
Producers: Lauren Kushner
Logline: For years, Helen balanced being a rebel and a politician's wife. Now that her much-older husband depends on her, she grapples with tension between love for her partner and herself.
Title: Without Arrows
Directors: Elizabeth Day, Jonathan Olshefski
Logline: Filmed with vérité intimacy over the course of twelve years (2011-2022), Without Arrows chronicles the choices, events and relationships that shape a Lakota family's legacy.
Now! Let's meet the 2022 Film Independent Documentary Lab Fellows themselves…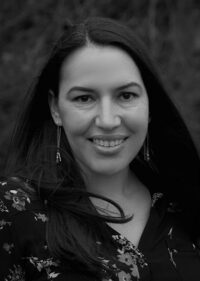 ALISSA FIGUEROA (director/producer, Breaking the Blue Wall)
Alissa Figueroa is an award-winning and Emmy-nominated independent journalist and filmmaker and the Investigative Journalist in Residence at Morgan State University in Baltimore. She was a 2020-21 Knight-Wallace Reporting Fellow. From 2018 to 2021 Figueroa directed the Ida B. Wells Fellowship for Journalists of Color at Type Investigations. Prior to this, she was a founding producer of the investigative unit at Fusion, where documentaries she produced won the Robert F. Kennedy Journalism Award, among others. She started her television career at NBC News. Figueroa is a graduate of Amherst College and the UC Berkeley Graduate School of Journalism.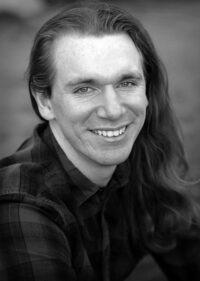 DREW SWEDBERG (director, in love, in memory)
Drew Swedberg is a filmmaker, cinematographer and educator based in Eastern Pennsylvania. Through a collaborative process and poetic approach, his filmmaking orbits around the everyday dreams, relationships and forces that shape his home. Swedberg teaches an array of film classrooms, from elementary to college—most recently as an Adjunct Professor in Lafayette College's Film and Media Studies Department and LVAIC's Documentary Storymaking Program. He has held fellowships with MDOCS Storytellers' Institute and the Cultural Coalition of Allentown. He currently leads the programming for Allentown's local art house cinema and is moving through post-production on his debut feature, in love, in memory.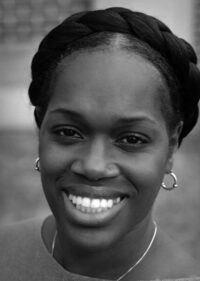 SHALON BUSKIRK (director, in love, in memory)
Shalon Buskirk is a community leader who has dedicated her life to protecting, helping and saving young adults from violence within her community. She was born and raised in Allentown, PA. After the tragic death of her firstborn son, Parris, she started to work towards a nonprofit for young adults aiming to engage them with the resources they need for success. Buskirk was a driving force behind the first major funding in the city for youth violence prevention. She is a storyteller, a mother of eight children and the CEO/Founder of the Parris J. Lane Memorial Foundation.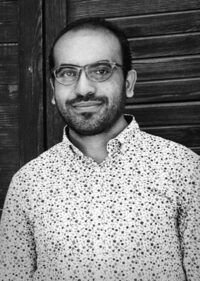 AYMAN EL AMIR (director/producer, Land of Women)
Ayman El Amir is an Egyptian filmmaker and script consultant. His most recent work includes producing the short narrative film Fakh (The Trap), which was selected for the Semaine de la Critique at the Festival de Cannes in 2019, and for co-directing with Nada Riyadh the feature-length documentary Happily Ever After, which premiered at the International Documentary Film Festival Amsterdam in 2016. He has worked as a script consultant for numerous programs, labs and institutes—including TorinoFilmLab, the Doha Film Institute, the Film Prize of the Robert Bosch Stiftung and the Marrakech International Film Festival's Atlas Workshops.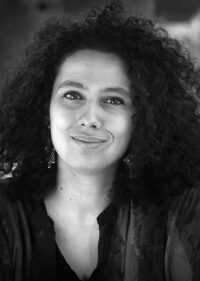 NADA RIYADH (director, Land of Women)
Nada Riyadh is an Egyptian director. Her debut documentary Happily Ever After, co-directed with Ayman El Amir, premiered at IDFA in 2016. Her short fiction film Fakh (The Trap) was selected for the official competition of 58th La Semaine de la Critique, Cannes Film Festival, 2019. Since 2011, Nada has led filmmaking workshops to empower disadvantaged communities suffering from war, displacement and difficult living conditions in Lebanon, Jordan and Egypt. An Egyptian female filmmaker, Nada hopes to play a role in championing diversity and empowering women in the film industry in the MENA region.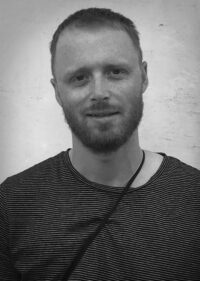 KIT VINCENT (director, Red Herring)
Kit Vincent is a London-based director/producer. He began his career working on flagship documentary series for UK broadcasters and has a First Class Honors degree in Anthropology and Visual Practice from Goldsmiths, University of London. Red Herring is Kit's debut feature. With the project, he has so far attended Edinburgh Pitch 2020, Gotham Week 2021, Sheffield Meetmarket 2021—where he won The Wicker Awards pitch runner 11 up prize—and Hot Docs 2022. He is a Jewish Film Institute 2022 fellow and he has received funding from: BFI Docsociety, Sundance Institute and The Whickers Institute.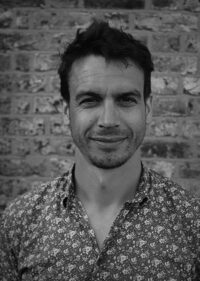 ED OWLES (producer, Red Herring)
Ed is co-founder of Postcode Films, a multi-award winning London-based documentary production company that focuses on character-led social issue documentaries. Their feature docs have previously been supported by Worldview, Doc Society, Sundance and Fork Films and have run successful impact campaigns alongside their films with such charities as Save the Children and Joseph Rowntree Foundation. As a director, Ed has made two feature docs, which have screened at festivals and on television worldwide. He has also taught ethnographic filmmaking at various UK universities.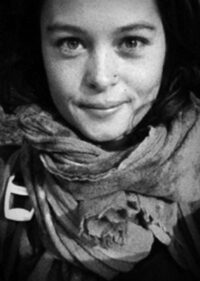 ALIX BLAIR (director, Untitled Helen Project)
Alix Blair is an award-winning documentary filmmaker, cinematographer, documentary teacher and radio producer based in the East Bay, California. Her first documentary film, Farmer/Veteran, won numerous festival awards, was an IFP (Gotham) Lab recipient, an ITVS Open Call recipient and was broadcasted on Independent Lens in May 2017. Alix worked for several years as a documentary stories teacher and assistant at the Center for Documentary Studies in Durham, NC. She is also a lecturer and researcher on the impacts of vicarious trauma in documentary filmmaking, and teaches trauma-informed movement practices.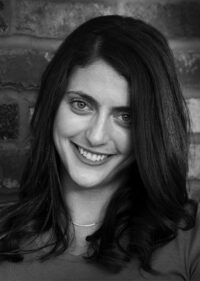 LAUREN KUSHNER (producer, Untitled Helen Project)
Lauren Kushner is an independent producer and the co-founder of Early Bird Films, which supports filmmakers, nonprofits and for-profit film entities to elevate exceptional emerging voices. Before launching Early Bird, Lauren was the Director of Artist Development at SFFILM where she oversaw the highly lauded Artist Development program with an emphasis on strategic planning, significant growth and furthering filmmaker programs including grants, fellowships and a robust residency program. Prior to joining SFFILM, Lauren spent six years at Participant Media in the feature documentary and film marketing divisions.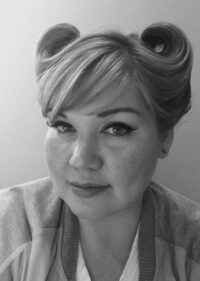 ELIZABETH DAY (director, Without Arrows)
Elizabeth Day (Ojibwe, she/her) is a filmmaker from Minneapolis, Minnesota. Born on the Leech Lake Reservation and raised in the Twin Cities area, Day blends her Native American heritage with her urban upbringing to create films that employ traditional Ojibwe-style storytelling while using contemporary filmmaking techniques. Her work often explores the tension between traditional Native teachings and the life of a modern, urban Indian.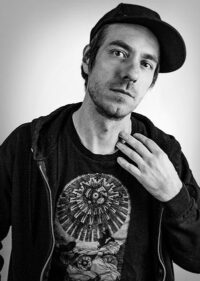 JONATHAN OLSHEFSKI (director, Without Arrows)
Jonathan Olshefski is an artist and documentary filmmaker. His debut feature documentary Quest premiered at Sundance in 2017 and was nominated for two News and Documentary Emmys. In 2018, he received the Truer Than Than Fiction Award at the Film Independent Spirit Awards for Quest and was selected for a Pew Artist Fellowship. Olshefski strives to tell intimate and nuanced stories that honor his protagonists' complexity by employing a production process that emphasizes collaboration, dialogue and relationship in order to amplify their voices and reflect their points of view in an artful way.
For more information on the Documentary Lab and the projects supported through the program, please contact Lisa Hasko, Director of Artist Development, at lhasko@filmindependent.org. Additional information and an application form can be found at filmindependent.org.
Film Independent Artist Development promotes unique independent voices by helping filmmakers create and advance new work. To support our work with a donation, please click here. Become a Member of Film Independent here.
Keep up with Film Independent…