Turn Up the Volume: Announcing Our Six New Amplifier Fellows, Supported by Netflix
When in the midst of an unfocused crowd struggling to be heard, it helps to have a bullhorn. That's the idea behind amplification, right? A little extra help to shape and project your voice over an increasingly cacophonous din? And though it's something philosophers may debate, our general feeling is that you just don't hand a bullhorn to just anyone. And we have 30 years' worth of Film Independent Artist Development success stories to support our assertion—including this year's six new Amplifier Fellows.
Supported by Founding Sponsor Netflix, the second annual Amplifier Fellowship is a nine-month program designed to propel a marquee project from each Fellow forward both creatively and strategically, as well as provide Fellows with a customized mentorship pairings with both a Netflix Executive Industry Advisor as well as a Film Independent Board Member.
"This year's Amplifier Fellows bring an incredible passion to entertain and create change through their films," says Angela C. Lee, Film Independent's Director of Artist Development, of the program for Black creators. "We're thrilled to support this incredibly talented group of storytellers and help them build a foundation for longevity and sustainability through their work."

Each Fellow also receives professional coaching in partnership with Renee Freedman & Co  and financial and business advisement and coaching in partnership with The Jill James. Each Fellow will receive a $30,000 unrestricted grant (!!!) to provide sustainability and/or support their creative endeavors.
The 2023 Amplifier supported projects are:
Project: In My Father's House
Type: Narrative Feature (Development)
Producer: Melissa Adeyemo
Logline: In My Father's House follows Anna (née Anike), a disillusioned millennial quietly battling grief after the expected loss of her mother. She arrives in Lagos, Nigeria, from the United States to reconnect with her estranged father and unexpectedly discovers new life and purpose.
purpose.
Project: Accidental Hearts
Type: Narrative Feature (Development)
Producer: Sue-Ellen Chitunya
Logline: A closeted lesbian realizes she's about to lose her best friend, the love of her life, so she devises a master plan to win her back before the upcoming Christmas wedding.
Project: Color Book
Type: Narrative Feature (Development)
Director: David Fortune
Logline: Following the passing of his wife, a devoted father learns to raise his son with Down syndrome as a single parent. Through their journey to a professional baseball game, he fights to keep his promise to his child while healing from the loss of his significant other.
Project: Team Onyx
Type: Nonfiction Feature (Pre-Production)
Director: Andre Lambertson
Logline: Team Onyx is the first all-Black team to change the face of adventure sports. They are men and women in expedition racing–gay and straight–representing the best qualities in diversity.
Title: Rosema
Type: Narrative Feature (Development)
Writer: Philiane Phang
Logline: Rosema is an undocumented father who returns to America in search of his missing eight-year-old daughter.
Project: The Inquisitor
Type: Nonfiction Feature (Production)
Director: Angela Tucker
Logline: As the nation was reeling from the potential impeachment of Richard Nixon, a lesser-known figure emerged to repair the country's broken trust: Barbara Jordan—the first Black woman elected to Congress from the South. Jordan was heralded a hero after an impassioned line of questioning and her instrumental role in the Voting Rights Act of 1975. Through the exploration of Jordan's legacy, my feature length documentary, The Inquisitor asks: "What does it mean to be Black and patriotic in a divided America?"

Now, let's meet the filmmakers themselves…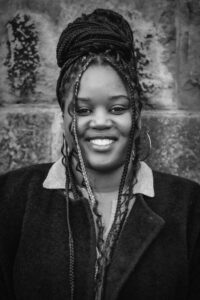 Melissa Adeyemo
Melissa is a Nigerian American producer and the founder of U.S. production company Ominira Studios. Her first feature, Eyimofe, premiered at the 2020 Berlinale. The film can be viewed on the Criterion Collection, HBO Max and Amazon International. Eyimofe won five African Movie Academy Awards and was nominated for an NAACP Award. Dusty & Stones, her first documentary feature, premiered at Doc NYC 2022. Melissa's career started with Spike Lee's Inside Man and Steven Spielberg's Munich. Melissa is a 2022 BAFTA Breakthrough fellow and 2023 EAVE Fellow. Melissa has an MBA from NYU Stern and a B.A. from Columbia University.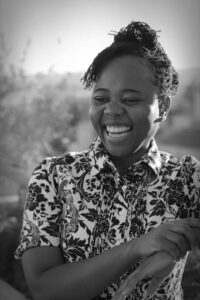 Sue-Ellen Chitunya
Sue-Ellen Chitunya is a filmmaker from Zimbabwe. She is a 2019 Georgia State University "40 Under 40" honoree and a graduate of the UCLA professional producing program. She is a member of the Academy of Motion Pictures Arts and Sciences. An Ebert Fellow, Chitunya has participated in various artist development programs including: WIF Emerging Producer Program, Film Independent Producing Lab and Industry Academy. Her shorts have screened at various festivals including Rotterdam, BFI London and Tribeca. She recently produced the feature documentary For Tomorrow, available on Amazon Prime, and the interactive rom-com Mr. Right, which is available on mobile app stores.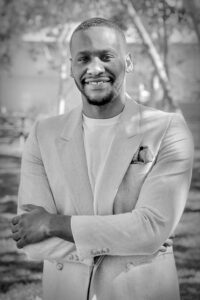 David Fortune
A graduate of Morehouse College and LMU School of Film and Television, David Fortune finds purpose in capturing the themes of intimacy based in inner-city environments. As a result, he has collaborated with companies such as Netflix, Village Roadshow Entertainment Group, Hillman Grad, Indeed and Options For All to develop empowering narratives focused on marginalized communities. In addition, David was named a winner of Netflix's Content Creator Program for his film, "Us" and premiered his narrative short "Shoebox" at Tribeca Film Festival. Today, he works with non-profit organizations to raise awareness of individuals with Intellectual Developmental Disabilities through documentary films.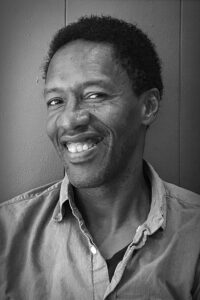 Andre Lambertson
Andre Lambertson is an Emmy-nominated filmmaker and photographer who works as a director and director of photography. Most recently, he was a cinematographer on Dick Johnson is Dead, which premiered at the 2020 Sundance Film Festival. Andre filmed Charm City, which premiered at the 2018 Tribeca Film Festival and was shortlisted for the 2019 Academy Awards Best Documentary Feature. The film was broadcast on PBS Independent Lens. He also co-directed and shot The Whole Gritty City, which won the Christopher Award and was broadcast on CBS primetime 48 Hours.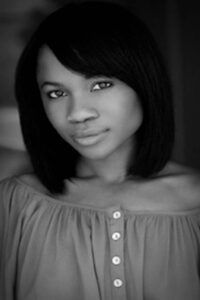 Philiane Phang
Philiane Phang is a writer and director based in New York. She was the recipient of the Ammon Foundation Fellowship and IFP's Inaugural Phosphate Grant. Her debut short film, "Gubagude Ko," starring Academy Award winner Mahershala Ali, was developed through AFI's Directing Workshop for Women. Indigenous Media commissioned her to write and direct "The Row." Her feature project, The Space Between, was chosen to participate in Sundance Screenwriters Intensive and Producing Labs, Film Independent Screenwriting and Directing Labs, Berlinale Talents and Co-Production Market and IFP's – No Borders Co-Production Market. Phang graduated from Rutgers University with a Juris Doctorate.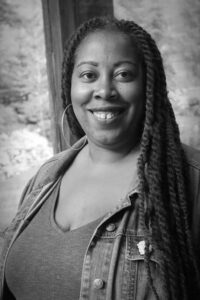 Angela Tucker
Angela Tucker is an Emmy and Webby winning filmmaker working in scripted and unscripted film and television highlighting underrepresented communities in unconventional ways. Recent work includes Belly of the Beast (dir. Erika Cohn), a NY Times Critics Pick, The Trees Remember, a series for REI, and A New Orleans Noel, a Lifetime film starring Patti LaBelle. Films in production are The Inquisitor, about political icon Barbara Jordan, and Steam, about a global alternative health treatment. She is a recipient of the 2023 Chicken and Egg Award and a member of the Academy of Motion Pictures Arts and Sciences.
For more information on any of our Artist Development Labs or the projects that have been developed in them, please contact us. Additional information can be found at filmindependent.org.
Film Independent promotes unique independent voices by helping filmmakers create and advance new work. To become a Member of Film Independent, just click here. To support us with a donation, click here.
Keep up with Film Independent…