Fiscal Spotlight Falls in Love, Goes Exploring, and Falls in Love (Again)
The first Friday of each month is #FiscalSpotlight—a special monthly round up of projects, at all stages of production, working their way through our Fiscal Sponsorship pipeline. Enjoy!
***
For this month's #FiscalFridays, we're looking at three very different projects. The first, an existential first-person travelogue in part inspired by Chris Marker's Sans Soleil. The second, an intense relationship drama set amid the glitz of Broadway. The third, a witty short-form rom-com delving deep into the perplexing LA singles scene.
Of course, the experiences and internal struggles of women of color are as complex, disparate and individual as anyone else's, though you wouldn't always know it to look at mainstream entertainment, which too infrequently ignores such interests and experiences in favor of a few narrowly-defined archetypes. Seeing women of color in the director's chair is (something about this underrepresentation in media being even more shamefully rare). Luckily, that's why independent film exists. But not without your support.
Using Fiscal Sponsorship, each of these three projects has been able to piggyback off of Film Independent's own 501(c)3 nonprofit status to apply for grants and solicit tax-deductible financial contributions. We know—it sounds complicated. But really, it's not. Learn more:
This month's projects are Thus: The Conlusion, Scenes From Our Marriage and Dating now. Learn more about each film and how you can lend your support to them below.
THUS: THE CONCLUSION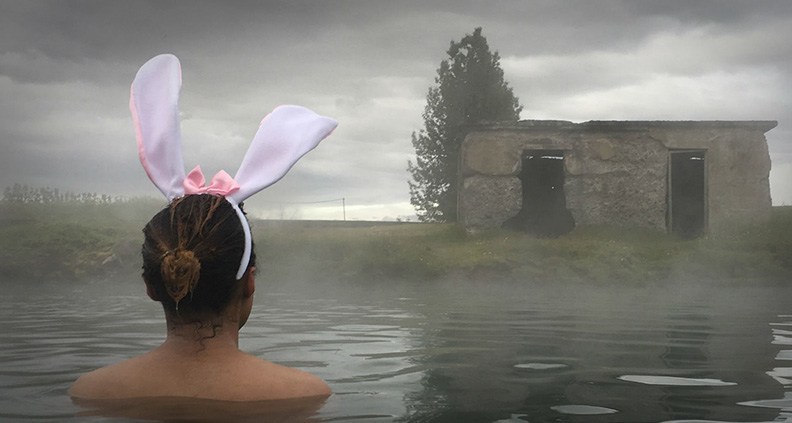 Director/Writer/Producer: Aimee Jennings
Status: Production
Project type: Documentary Feature
Thus is a visual meditation on memory, time and place: the story of choosing to overcome fear and defy expectations to achieve personal acceptance. A young woman on a journey of self-exploration documents her solo travels throughout Iceland and Africa in an existential examination of a woman's place in today's society. Inspired by Chris Marker's Sans Soleil, Thus is the final installment in the experimental essay film trilogy—The Sentence series—using tales of love, loss, regret, identity and acceptance to depict a universally relatable journey through our modern world, as seen through the lens of a African-American female. Thus is a visual memoir, manipulating past, present and future to form a new version of reality based on the images and sounds presented to the viewer. The disparate locations of Iceland and Africa represent the human condition of cognitive dissonance. These two extremes illustrate the perception of memory as it is distorted by repetition, location and bias. Between fiction and fact.
To learn more about Thus: The Conclusion, including how to support the project, click here. In 2007 Jennings made So, the initial film in an experimental travel essay series inspired by Chris marker's Sans Soleil. The film premiered at the Tribeca Film Festival. In 2010, Jennings continued the series with And. Her previous work had been shown at the Ann Arbor Film Festival, Bare Bones Film Festival and Sidewalk Moving Pictures Festival. She is a graduate of The California Institute of the Arts.
SCENES FROM OUR MARRIAGE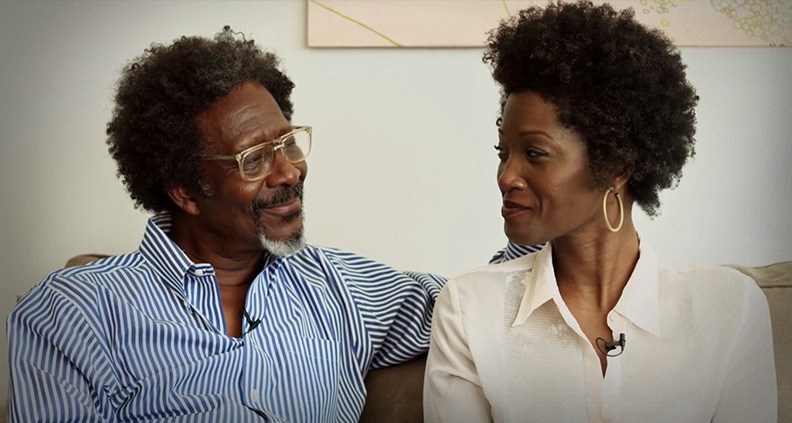 Writer/Director/Producer: Yolonda Ross
Producers: Adaptive Studios, Night Fox Entertainment, Jamie Gordon & Courtney Potts (Fugitive Films), Sasha Solodukhina
Director of Cinematography: Justin Zweifach
In a candid at-home celebrity interview on the eve of the Tony Awards, we drop in on Broadway power couple Legbani and Ela'. The more established Ela' takes the lead, even though it's Legbani who's nominated. We learn about their new racially charged Broadway play and how they fell in love during rehearsals. Legbani goes on to win the Tony and she and Ela' marry. Legbani enters a new level of notoriety after her win, with a variety of media outlets asking for her thoughts on everything from race relations to her favorite quotes. We follow the couple as they proceed on a non-stop routine of daytime interviews, evening performances and unwinding with their fellow cast members into the wee hours until finally collapsing into bed. After their play's grand finale, the newlyweds throw a party to celebrate. Unexpectedly, Legbani's trust is broken when she catches Ela' in a compromising position with one of her castmates, Melania. The couple attempts to get their life back on track with disastrous public outbursts. The pain deepens as Legbani forgives Ela'—but is unable to forget.
To learn more about Scenes from Our Marriage, including how to support the project, click here. Filmmaker Yolonda Ross is a two-time Film Independent Spirit Award nominee and a Gotham Award winner for her leading roles in HBO's Stranger Inside and in John Sayles's Go For Sisters. Her previous work included 24, Antwone Fisher, The Unit, How to Get Away with Murder, The Get Down and HBO's Treme, where she played Dana Lyndsey. She can currently be seen on the Showtime original series The Chi. Scenes From Our Marriage is her feature directorial debut, following her short Breaking Night.
DATING NOW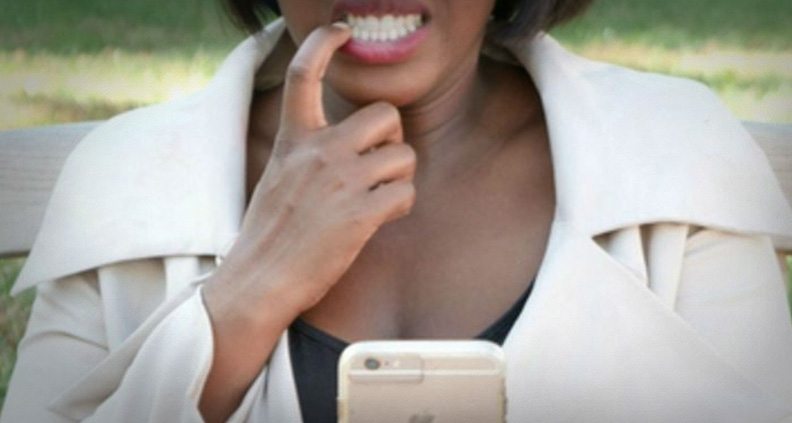 Writer/Producer: Tasha Henderson
Producer: Brett Takeshita
Status: Production
Project type: Web Series
Dating in LA is hard enough. For Alicia, it's an even bigger struggle, as she's part of one of the least desirable dating groups: black women. The few guys who are interested in her are usually white men who fetishize her blackness or fuckboys—men only interested in one-night stands. Alicia is determined to find the man of her dreams, which is why she thinks her fate has finally changed when she matches with Jordan on Tindr. In addition to being fine as hell, he's smart, funny and everything Alicia wants in a guy. Unfortunately, Jordan doesn't see Alicia the same way. After their first date, Jordan stops answering Alicia's calls, texts, and—worst of all—ignores her Facebook friend request. Not wanting to give up on love, Alicia employs every tactic in the book, from sending illicit thirst traps (the dick pic of 2018) through Snapchat, to liking several of Jordan's photos on Instagram. As the series progresses, we see Alicia learn to not settle for the first guy who comes along as she meets Adrian, an Asian man—which, next to black women, are the least sought-after demographic on dating sites.
To learn more about Dating Now, including how to support the project, click here. After graduating from Oklahoma State University with a B.A. in Film Studies, filmmaker Tasha Henderson went on to earn a M.F.A. in Screenwriting from Loyola Marymount University. She co-wrote the short Labyrinth, winner of the CineCause Women's Initiative and the Britt Penrod Audience Award. She is currently an LMU Incubator Lab Fellow and a Project Involve Fellow.
---
Learn more about Fiscal Sponsorship, including its benefits and eligibility requirements by visiting our website. See which projects are currently being supported via our Sponsored Projects page.
To learn how to become a Member of Film Independent, just click here. Be sure to follow us on Facebook, Twitter, Instagram and YouTube.