WATCH NOW: Film Independent Presents… A Very Special Spirit Awards Shorts Program
With regular programming temporarily suspended due to the ongoing COVID-19 situation, Film Independent Presents is moving online, with weekly SVOD playlists curated by Film Independent Artistic Director Jacqueline Lyanga and Senior Programmer Jenn Wilson. First up: our Shorts Program of work by 2020 Film Independent Spirit Award nominees and winners.
***
Nearly every filmmaker begins their career by making short films. Some even continue making them throughout their career. Many of these shorts only ever play the festival circuit and can be hard to see, but this year's crop of Spirit Awards nominees and winners has inspired us to dig deep and put together this very special playlist of snackable, auteur-driven content now streaming online for free. In all cases, it's incredible to see how the style of these filmmakers still shines through, even in these nascent and/or abbreviated forms.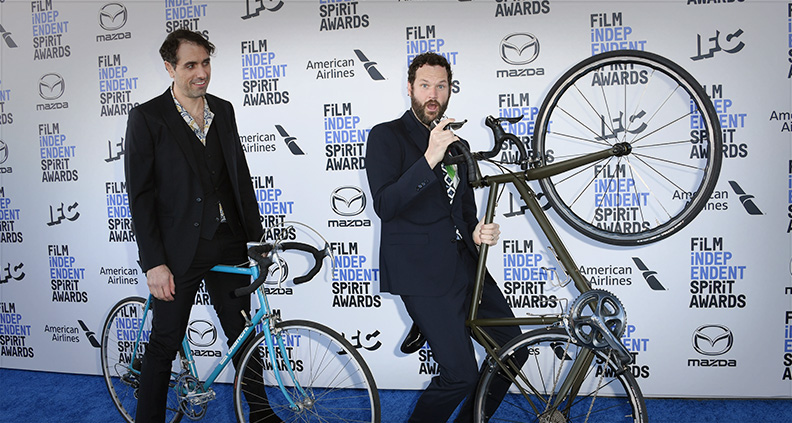 Rare gems in this program include a first film by Joanna Hogg (The Souvenir)—featuring a young upstart named Tilda Swinton—and Parts One and Two of Bong Joon Ho's (Parasite) student film. Meanwhile, the Safdie Brothers enjoyed working with Adam Sandler so much in Uncut Gems, they made and released a brand-new short featuring Sandler and Benny Safdie as dueling Times Square street performers, while French auteur Céline Sciamma (Portrait of a Lady on Fire) shows up with a wonderful short about a young woman who is rejected by her friends for being a lesbian, but who learns to find acceptance elsewhere.
Michael Covino and Kyle Marvin were so inspired by the making of their short "The Climb," that they hustled to write and shoot the feature version in just a year's time. Honey Boy director Alma Har'el's visually arresting "JellyWolf" features Lisa Bonet as a mystical perfumer who creates an individualized scent that provides psychic visions for her client, Kiersey Clemons. Joe Talbot was inspired by a ripped-from-the-headlines true story for his short, which features some of the same characters as his Spirit Award-nominated The Last Black Man in San Francisco. And finally, Clemency's Chinonye Chukwu's short tells the story of a man revisiting childhood memories in search of reconciliation.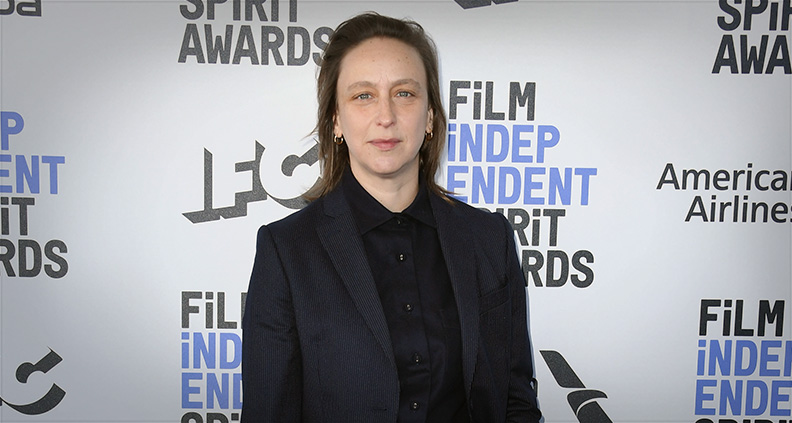 We hope that you'll watch this 95-minute program together and in order. Just turn down the lights, imagine a jaunty festival bumper and voilà. It's basically like you're out of the house at an actual film festival (sort of)—please enjoy!
THE CLIMB (2018)
Runtime: 7:32
Director: Michael Angelo Covino
Writers: Michael Angelo Covino, Kyle Marvin
Producers: Michael Angelo Covino, Noah Lang, Jimmy Loweree, Kyle Marvin
Cast: Michael Angelo Covino, Kyle Marvin
Logline: Kyle struggles with a bike ride that is much more challenging than he expected.
Note: The subsequent feature-length version of The Climb was nominated for Best First Feature at the 35th Film Independent Spirit Awards.
GOLDMAN v SILVERMAN (2020)
Runtime: 6:43
Directors: Benny Safdie, Josh Safdie
Writer: Josh Safdie
Producers: Sebastian Bear-McClard, Eli Bush, Scott Rudin
Cast: Adam Sandler, Benny Safdie
Logline: Rod Goldman and Al Silverman are street performers who work the tourist scene of Times Square. Goldman gets no respect and Silverman is the first one to make sure of that.
Note: Adam Sandler won Best Male Lead and the Safdie Brothers won Best Director at the 35th Film Independent Spirit Awards.
AMERICAN PARADISE (2017)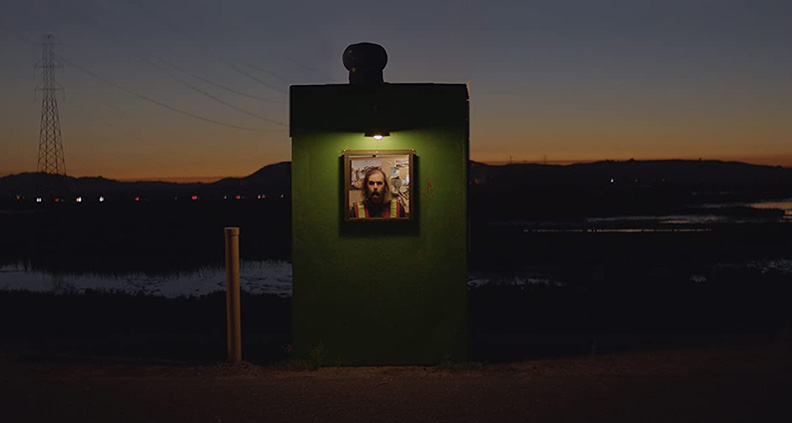 Runtime: 18:06
Director: Joe Talbot
Writer: Joe Talbot
Producers: Luis Alfonso De la Parra, Carlton Evans, Khaliah Neal, Rob Richert
Cast: Sky Elobar, James Brooks, Jimmie Fails, Prentice Sanders
Logline: A forgotten man in Trump's America attempts to shift his fate with the perfect crime. Inspired by true events.
Note: Spirit Award nominations for Joe Talbot's 2019 feature The Last Black Man in San Francisco included Best First Feature, Best Supporting Male and the Someone to Watch Award.
A LONG WALK (2013)
Runtime: 14:32
Director: Chinonye Chukwu
Writer: Samuel Autman (memoir), Chinonye Chukwu
Producers: Chinonye Chukwu
Cast: Colman Domingo, Francois Battiste, D'Vine Joy Randolph
Logline: When a child is publicly ridiculed by his father, a neighborhood onlooker laments over what he could have done to prevent the incident and the irreversible consequences that it causes.
Note: Spirit Award nominations for Chinonye Chukwu's 2019 feature Clemency included Best Feature, Best Screenplay and Best Female Lead.
JELLYWOLF (2017)
Runtime: 7:30
Director: Alma Har'el
Producers: Chris Leggett, Margo Mars
Cast: Lisa Bonet, Kiersey Clemons
Logline: A hypnotic mythological tale following a young woman who experiences scents in the form of visions and visuals, inspired by Chanel No. 5.
Note: Spirit Award nominations for Alma Har'el's 2019 feature Honey Boy included Best Director, Best Cinematography and two separate nods (for Shia LaBeouf and Noah Jupe) in the Best Supporting Male category.
CAPRICE (1986)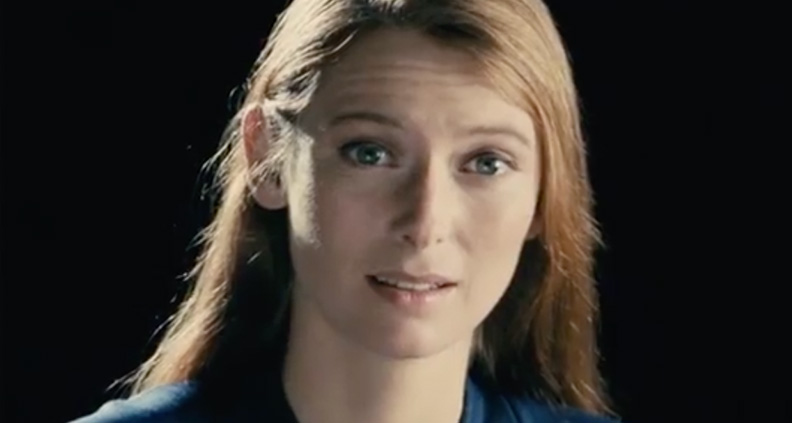 Runtime: 27:51
Director: Joanna Hogg
Writer: Joanna Hogg
Cast: Tilda Swinton, Bruce Payne
Logline: A girl finds herself inside a fashion magazine.
Note: Joanna Hogg's 2019 feature The Souvenir was nominated at the 2020 Spirit Awards for Best International Film.
PAULINE (2010)
Runtime: 7:53
Director: Céline Sciamma
Writer: Daphné Charbonneau (original idea)
Cast: Lisa Anaïs Demoustier, Adèle Haenel
Logline: A young woman chronicles her childhood of neglect and isolation.
Note: Céline Sciamma's 2019 feature Portrait of a Lady on Fire was nominated at the 2020 Spirit Awards for Best International Film.
INCOHERENCE, EPISODES 1 & 2 (1994)
Runtime: 6:32 (Episode One); 7:06 (Episode Two)
Director: Bong Joon-ho
Producers: Bong Joon-ho
Cast: Yun Il-ju, Jin-seong Kim, Roe-ha Kim
Logline: Three seemingly unrelated men commit petty crimes on the eve of an important televised discourse on social disorder in Korea.
Note Bong Joon-ho's 2019 feature Parasite won Best International Film at the 35th Film Independent Spirit Awards.
Please stay tuned each week for more curated Film Independent Presents playlist content that can be enjoyed free at home. To catch up on recaps and videos of past Fi Presents events, click here.
Film Independent promotes unique independent voices by helping filmmakers create and advance new work. To support our work with a donation, please click here. Become a Member of Film Independent here.
Keep up with Film Independent…
(Header: Alma Har'el's JellyWolf)