Women in Film: Hollywood's Summer Report Card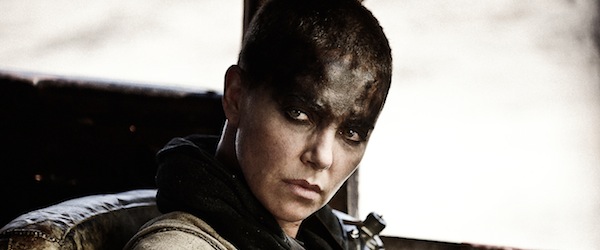 School's about to start again, so it's time to check in and see if Hollywood did its homework this summer for its worst subject: the representation of women in film. The good news is, Hollywood improved slightly on its performance from our spring report card, as the list of this season's top 25 highest-grossing films included more directed by women than the last. The bad news is, there were only two. Here's hoping things improve more in awards season.
F to Literally Everything
Not to be dramatic or anything, but there's been yet another study that tells us all the horrible things we already know about diversity in Hollywood: in short, there's none of it, both behind and in front of the camera. What's it going to take for these reports to finally change?
A to the ACLU
In response to the eternally depressing statistics reported in studies like the one above, the ACLU has called for an investigation of Hollywood hiring practices, specifically regarding discrimination against female directors. "Hollywood doesn't get this free pass when it comes to civil rights and gender discrimination," said Melissa Goodman, director of the LGBT, Gender and Reproductive Justice Project at the ACLU of Southern California. Let's hope not—and let's hope that this leads to real change.
D+ to Historical Accuracy
Box-office breakout Straight Outta Compton does a whole lot of things right in its depiction of the rise and fall of influential hip-hop group N.W.A. While the film doesn't shy away from some brutal realities in the artists' lives, it fails to make even the slightest mention of Dr. Dre's violence against women. The film deserves recognition for illuminating issues that still plague our society; but it's a terrible shame that it silences other victims and erases other hideous truths, deeming some injustices less worthy of exposure than others.
C– to May-December Stereotypes
Sexism and ageism really do pair nicely, don't they? Vulture made a charming infographic illustrating how consistently starlets Emma Stone, Scarlett Johansson and Jennifer Lawrence are paired with much older male love interests, writing snarkily that the actresses have "an older man problem." Really, Hollywood just has a younger, younger, always younger woman problem. The bitter icing on the cake was when Maggie Gyllenhaal, age 37, was told she was too old to play the love interest of a 55-year-old man.
A to Sexy Summer Movies
While this summer was pretty typical in that it had no shortage of movies objectifying women and pandering to the male gaze (looking at you, Entourage), quite a few recent movies weren't shy about flipping the script and acknowledging female sexuality. Writer-star Amy Schumer's Trainwreck subverts rom-com conventions with its unapologetically sex-positive heroine; Marielle Heller's groovy Sundance hit Diary of a Teenage Girl portrays the sexual awakening of a teenage girl in 1970s San Francisco; and of course there's male-stripper sequel Magic Mike XXL, which objectifies Channing Tatum, for once.
Extra Credit to Outspoken A-Listers
We already gave this group an A last season, but more and more major players are speaking out about the industry's institutionalized sexism, and we want to continue to applaud them. Sandra Bullock and Emma Thompson both stated that things are getting worse for women in Hollywood; Judy Greer and Amanda Seyfried called out the wage gap; and Zoe Saldana spoke out about the discrimination she faced when she became pregnant and then sought child care. Also, Kim Kardashian is a feminist!
B– to Action Tentpoles
It's hardly news that most summer action flicks are testosterone-fueled spectacles by men, for men, and about men. This summer was no exception, bringing us a slew of male-centric action movies that were mostly nothing new. Jurassic World, the highest-grossing film of the summer (by a landslide) and third highest-grossing movie of all time, doesn't even pass the Bechdel Test. Then its director, Colin Trevorrow, made some poorly worded comments about why so few female directors make the Sundance-to-studio leap as smoothly as he did (or at all, for that matter).
A to Mad Max: Fury Road
While women didn't have a great summer in action movies, the genre was redeemed by a franchise reboot that bears a man's name: Tom Hardy plays the title character in George Miller's breathtaking post-apocalyptic Mad Max: Fury Road, but the movie belongs to Charlize Theron's Imperator Furiosa. The film has inspired a "Feminist Mad Max" tumblr and been hailed as a "feminist triumph" by Vanity Fair, wherein Joanna Robinson writes, "Fury Road [isn't] just another story about helpless female victims; it's a story about empowered survivors." Now that's a violent action spectacle we can get behind.
Mary Sollosi / Film Independent Blogger