Free Screening: Project Involve Showcase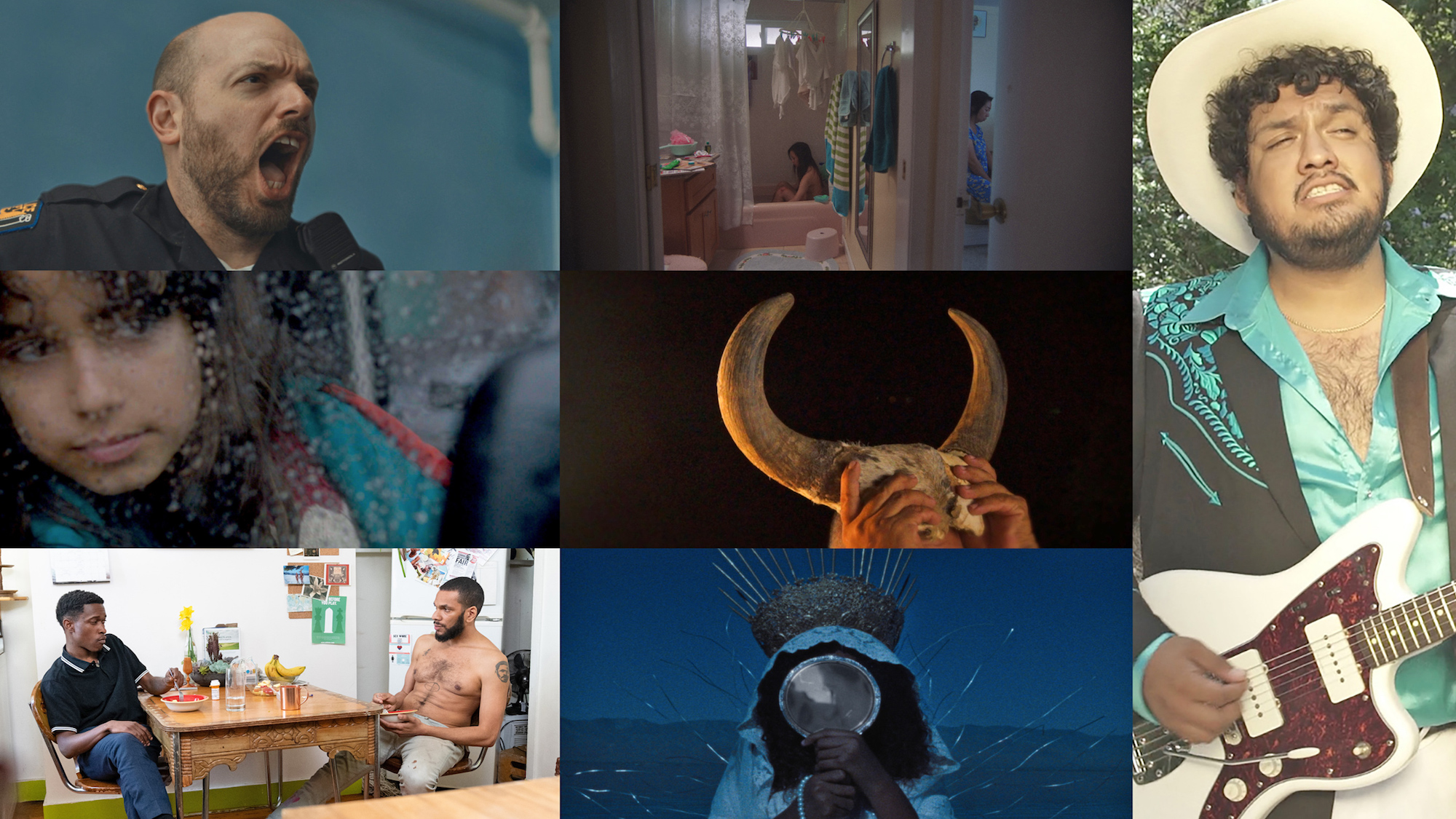 Free Screening: Project Involve Showcase
Please note…
This screening has reached its registration capacity.
Don't miss the Q&A…
After you register for this screening, be sure to register for the follow-up event, Project Involve Showcase Q&A, with featured filmmakers from the 2020 Project Involve Showcase. (Wednesday, June 10 – 5:30 pm PT)

Film Independent is proud to present the 2020 Project Involve Showcase, a carefully curated program of short films spotlighting some of the program's most exciting new filmmakers. Project Involve (PI for short) fosters the careers of talented filmmakers from communities traditionally underrepresented in the industry, and is celebrating 27 years of working toward a more inclusive entertainment landscape. The program serves as a valuable incubator for diverse talent and has cultivated the careers of more than 820 filmmakers. Notable alumni include Linda Yvette Chavez & Marvin Lemus (Gentefied); Jon M. Chu (Crazy Rich Asians); Jomo Fray (Selah and the Spades); LaToya Morgan (Into the Badlands); Justin Simien (Dear White People); Lulu Wang (The Farewell), Kim Yutani (Director of Programming, Sundance) and many more.
You can learn more about the films and filmmakers in this year's showcase below, or in the full 2020 Project Involve Showcase Program.
Balloon
Editor, Bowei Yue (PI 2020); Cinematographer, Frances Kroon (PI 2020)
For fourteen-year-old Sam, surviving junior high means staying below the radar. But that becomes impossible after he becomes the target of the school's next viral video. He's pressured to "hit back," but Sam isn't so sure—even if he does have superpowers.
Bambirak
Director, Zamarin Wahdat (PI 2018); Cinematographer, Lorena Durán (PI 2020)
When 8-year-old Kati from Afghanistan stows away in her father's truck, Faruk must juggle his responsibilities as a single dad while holding down his first job in a new country. As their relationship deepens, a brush with covert racism tests the bond between a father and daughter.
Buck
Cinematographer, Zamarin Wahdat (PI 2018)
Caught in the throes of a depressive fugue, young Lynn resorts to debauchery to find joy — only to discover that happiness is a much more complicated proposition.
First Generation
Cinematographer, Andrew Yuyi Truong (PI 2020)
We explore the depths of a Vietnamese-American teen's psyche through a series of vignettes as she exists on the brink of two diverging worlds.
La Cachera
Director, Felipe H. Caro (PI 2012), Producer, Maria Teresa (PI12)
When couples fight, leave each other and reconcile, the neighbors organize a CACHERA; a bizarre serenade to ridicule them with verses and trumpets in the middle of the night.
La Gloria
Director, Mary Evangelista (PI 2019); Writer, Stephanie Adam-Santos (PI 2019); Producer, Gia Rigoli (PI 2019); Producer, Adanne Ebo (PI 2019); Producer, Apoorva Charan (PI 2019); Cinematographer, Lorena Durán (PI 2019); Editor, Sunghwan Moon (PI 2019)
In the days following her suicide attempt, a queer lovelorn teen finds connection and solace with her Abuela through the secret language of dreams.
Ruby's Quinceañera
Director, Andrew Vasquez (PI 2020)
On her ceremonial transition into womanhood, a quinceañera princess's involvement with her chambelanes leads to visible tension between two young suitors. Partially recorded over with a wrestling title match and a Mexican Banda video, things come to a head in the final quince dance sequence when the chambelanes fight it out to be her number one guy amidst cosmic VHS tracking misalignment.

Registration Information
All Film Independent Members and the general public can register for this online screening starting at 12:00 pm on Friday, May 22. | Registration is free.
Arts Circle and Film Lover Members are guaranteed access to this event; email membership@filmindependent.org for more information.
How to Watch
At the beginning of the first day of screening availability, event registrants (and guests, when applicable) will be emailed a secure link by our partner Vision Media to watch this title in the Film Independent Presents Online Screening Room.
Online Screening Policies
Availability window and registration capacity may vary; always register as early as possible to ensure access. Links are watermarked, nontransferable and may only be used by the individual who completed the registration. Limit one link per individual, per event.
Reigstrants are required to follow all rules and guidelines as laid out by Film Independent and/or its partners. If a guest has been registered for an event, these policies shall apply to that guest. Violation of policies may result in suspension or termination of Membership, or loss of event participation privileges.
Event details and guest participation are subject to change or cancellation without prior notice.