10 Questions: 'All Together Now' with Alexander Mirecki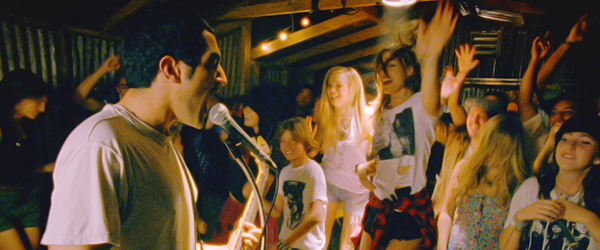 "10 Questions with LA Film Fest Filmmaker Spotlights" is a series of posts to help you get to know our Festival filmmakers and their films just a little bit better. In this installment, we bring you the director of another music-themed film, All Together Now's Alexander Mirecki.
Alexander Mirecki
FILM: All Together Now / Narrative Competition
Alexander Mirecki's ambitious "concert in the woods" movie finds two dozen characters–some more dazed and confused than others–descending on a tree-lined shack for one night of revelry scored by four bands: Manicorn, Night Control, Pedestrian Deposit and Nice Face. Lou Taylor Pucci plays the concert promoter with the unenviable task of maintaining a semblance of order amid the hook-ups and bust-ups (occasionally featuring the very same participants).
Just as a seemingly straightforward chord progression can conjure something profound, the simple interactions between the motley carousers convey more complex ideas. The forest has always factored heavily in fairy tales. And by the time the last distorted note fades out, this party has become the stuff of urban legend.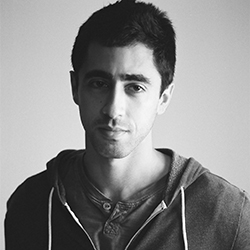 1. Who are you and what do you do?
Alex Mirecki, I'm a writer-director.
2. Tell us about your film in 140 characters or less.
My Dinner with Andre meets Rock N' Roll High School… set in a forest.
3. Who were your early filmmaking mentors or inspirations?
They're all over the place, but these are the guys who've stuck with me through and through: Nicholas Ray, Elia Kazan, Bob Fosse, Mike Nichols, John Cassavetes, Eric Rohmer
4. What inspired you to make this film?
A cross country road trip. A Frederic Jameson essay. 80s nostalgia. 90s nostalgia. The internet. Music that has its roots in The Velvet Underground.
5. Who or what influenced the creative decisions for this film?
The casting process was hugely influential. With 24 roles to cast, nearly every audition introduced new ideas for how to manage the relationships between characters—which is ultimately what this film is about.
6. What challenges did you face while making this film?
The film is set in a forest, but we shot most of it inside a warehouse. This resulted in our nostrils getting clogged with mulch. We ended up having to wear respirator masks. The production stills look like shots from Contagion.
7. What's been the coolest experience so far with the film?
Working with Super 16mm was pretty damn cool. We shot on FujiFilm stock, which as of last month is no longer in production. Our film is already a relic.
8. Are you a film festival newbie or have you done the circuit before?
Total newbie. Though about a month ago I flew out to the Maryland Film Festival for a short I edited—Morgan Krantz's excellent film, The Cyclist.
9. How are you preparing for the festival and/or getting the word out about your film?
Clip exclusive here, trailer premiere there, interviews, flyers… AND we're passing around a free cassette tape of the film's soundtrack, which was recorded live on set. Go grab one at Jacknife Records & Tapes in Atwater Village.
10. Lastly, what are you most excited to do and/or see at this year's LA Film Fest?
Excited to see the other films in competition. And you leave me no choice but to plug the FREE OUTDOOR CONCERT we're putting on before our premiere. SAT. JUNE 15, 7pm, right across the street from the theater… you'll hear it.
All Together Now online:


Official Site: www.alltogethernowfilm.com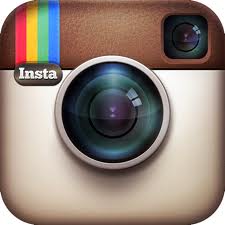 Instagram: instagram.com/alltogethernowfilm


Facebook: facebook.com/alltogethernowfilm


Twitter: @ATNfilm
All Together Now Screenings at the LA Film Fest
Last Screening: Saturday, June 22nd 9:50pm