2021 Film Independent Producing Lab and $30,000 Sloan Producers Grant Announced!
Some people are born Producers. Some achieve Producerhood through years of hard work. And some of us have Producerdom thrust upon us like a damp cloak as the desire to actually see a project come to life gradually begins to overwhelm the human animal's natural default aversion to chores and responsibility. On one hand, producers are a special breed—preternatural leaders with high-level court vision, to borrow a basketball term, and deep reservoirs of energy and ingenuity. On the other, sometimes the only skill required to be a producer is the grim resignation that no one else but you is going to make this shit happen.
Which isn't to say Producers must stand all alone. On the contrary, there's an entire community of likeminded, independent film producers out there for whom professional camaraderie, mentorship and resource sharing are seen not just as a courtesy, but also as critical for career survival and longevity. Which is why the Film Independent Producing Lab is excited to announce the five new Fellows taking part in the 2021 edition of the long running program.
"We are thrilled to support this year's talented cohort of Producers who are championing global stories that speak to the universal human experiences of ambition, redemption and connection," says Angela Lee, Associate Director of Artist Development at Film Independent. "This year's projects span from the US to Bangladesh, Trinidad to Europe and we are excited to help further empower our producing fellows to bring to life these beautiful stories that can and will entertain a worldwide audience."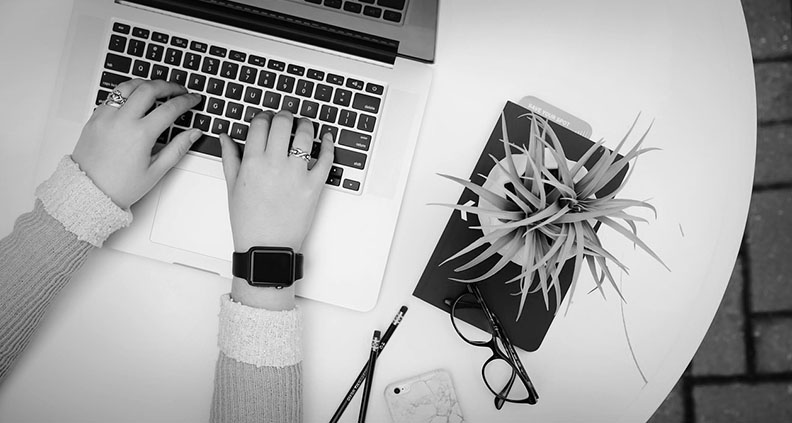 Projects developed through the Film Independent Producing Lab include: Tayarisha Poe's Selah and the Spades, produced by Lauren McBride, a 2019 Sundance Film Festival premiere, acquired by Amazon to be developed into an original series; Chloé Zhao's Spirit Award-nominated Songs My Brothers Taught Me, produced by Angela C. Lee and Mollye Asher; and Joseph Wladyka's Spirit Award-nominated Manos Sucias, produced by Elena Greenlee and Márcia Mayer, among others.
Each Producing Lab Fellow will be paired with an experienced Creative Advisor with whom they'll work to develop their project over the course of the program. This year's mentors and guest speakers include: Mollye Asher, Jason Michael Berman, Karin Chien, Neil Creque Williams, Dr. Nicole Friedman, Marissa Frobes, Sheila Hanahan Taylor, Mel Jones, Sarah Kim, Lauren Mann, Amanda Marshall, Paul Mezey, Diego Najera, Julia Nelson, Shrihari Sathe, Lizzie Shapiro, Anita Surendran, Lena Vurma, Diana Williams, and Rebecca Wyzan.
This year's Film Independent Producing Lab projects are:
Title: Mama D'Lo
Producer: Robert Maylor
Logline: Deep in the Trinidadian jungle, a river is being choked to death by developers, and an old curse must be released in order to stop them.
Title: Moving Bangladesh
Producer: Arifur Rahman
Logline: Sick of being stuck in traffic—and in life—a struggling middle-class Bangladeshi entrepreneur creates a motorcycle-based ridesharing app that may change transport in developing cities, such as Dhaka, forever but must first overcome his family's skepticism and a hostile political environment.
Title: Upstreamers
Producer: Cecilia Otero
Logline: When 30-year-old professional tennis player Alex gets threatened with losing his scholarship at his academy, his once promising career faces a sudden end. In his despair and obsession with succeeding in the sport he loves, he turn to what he sees as his last option to turn his fate around: doping.
Title: Wild Animal
Producer: Lysette Urus
Logline: A young, transient MMA fighter is forces to choose between court-ordered Equine Therapy and the familiar path of self-destruction, after a traumatic brain injury threatens her promising career.
Title: Zagorohorror
Producer: Meaghan "Wilbs" Wilbur
Logline: Eva thinks her cousin Georgia's views on motherhood are regressive. Georgia thinks Eva's feminism is playing with fire. Their grandmother's remote mountain village in Greece thinks they're both ripe for the picking.
Great! Now let's get to know our Fellows…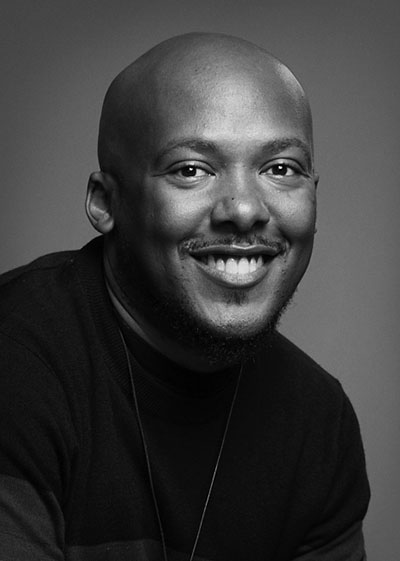 Robert Maylor (producer, Mama D'Lo)
Rob Maylor is a Jamaican-American lawyer, producer and screenwriter on a mission to bring new narratives from the Caribbean and African Diasporas to life to a screen near you. His first production, Storm Saulter's Sprinter, Executive Produced by Jada Pinkett-Smith and Will Smith, won over a dozen best-of-festival awards en route to distribution in over forty countries. Maylor began his career with famed attorney Johnnie Cochran before holding industry positions at UTA, Mark Burnett and Magnolia Pictures, where he was most recently the Director of International. He holds degrees from Princeton University, William & Mary Law and USC's Stark Program.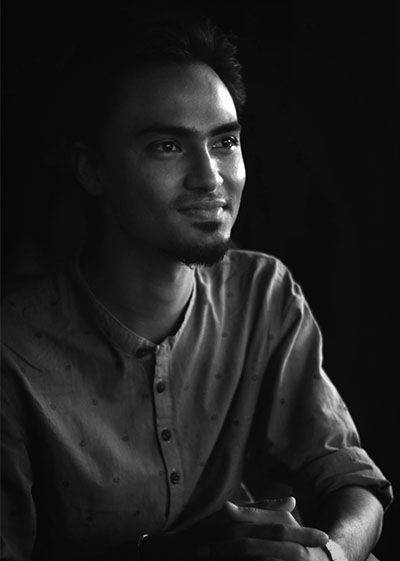 Arifur Rahman (producer, Moving Bangladesh)
Arifur Rahman is an independent filmmaker from Bangladesh. He completed the graduation program from Busan Asian Film School in Film Producing in 2019. He attended Asian Film Academy in 2017, Locarno Open Doors Lab in 2018, the Film Independent Global Media Makers LA Residency in 2019 and La Fabrique Cannes, 2021. His film Kingdom of Clay Subjects has been showcased at Venice, Rotterdam, Busan, Seattle, Singapore, Shanghai, Melbourne, Raindance and many other international film festivals.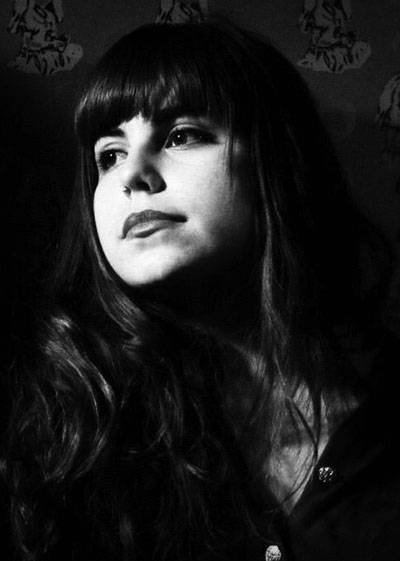 Cecilia Otero (producer, Upstreamers)
Cecilia is a New York-based writer/producer/director born in Cuba and raised in Chile. The first movie she produced, Piola, won the Best First Feature Prize at FICG 35, in México, and was part of the Official Selection at Málaga Film Festival. Cecilia is part of the highly competitive BAFTA's Newcomers Program. She is currently developing two features: Upstreamers and A Decorous Woman. She produced On My Own (2019), winner of the DGA Jury Prize in the student competition and selected at Brussels Short Film Festival, among others. Aburo is her directorial debut in fiction.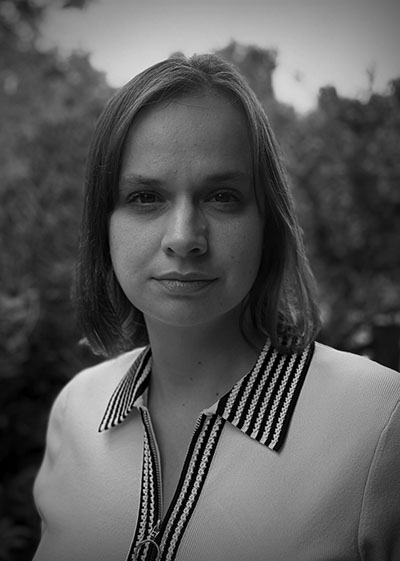 Lysette Urus (producer, Wild Animal)
Lysette Urus is a Los Angeles-based producer from New York City. Lysette has had a prosperous career working on documentaries and frequently collaborates with documentary-based production companies Strike Anywhere and XTR. Lysette's recent credits include Co-Producer on the Quibi documentary Blackballed and Line Producer on Marvel's Behind the Mask. For the past two years she has been developing her first narrative feature, Wild Animal. The proof-of-concept for Wild Animal recently took home the prizes for Best Narrative Short and Best Made in Montana film from the MINT Film Festival and is a recipient of the Montana Big Sky Film Grant.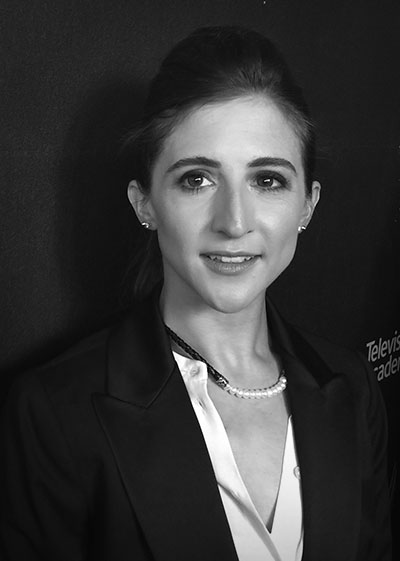 Meaghan "Wilbs" Wilbur (producer, Zagorohorror)
Wilbur is an editor and producer based in Los Angeles. They were an Associate Producer on Cat Papadimitriou's Nia on Vacation, which won "Best Produced Script" at the 2020 Austin Revolution Film Festival. They are currently producing the short film Pony. Wilbur's editorial career spans a diverse range. They edited the award-winning independent feature When Jeff Tried to Save the World and were the First Assistant Editor on Honey Boy, which premiered at Sundance 2019. As a television editor, they received two Primetime Emmy nominations for their work on Conan O'Brien's Conan Without Borders specials.
But that's not all—through the Producing Lab, Cecilia Otero and Upstreamers will also receive the Alfred P. Sloan Foundation and Film Independent's $30,000 (!) Sloan Producers Grant, which is designed to further develop projects that explore themes of science and technology in engaging and innovative ways.
"I'm really honored to have been awarded the Sloan Grant," said Cecilia Otero, recipient of the 2021 Sloan Producing Grant. "As a female producer from Latin America, it's been really exciting to feel I can step into a field that's been so dominated by men and tell this story of struggle that is so close to our hearts."
The Film Independent Producing Lab is supported by the Alfred P. Sloan Foundation and the National Endowment for the Arts.
For more information on the Producing Lab and the projects supported through the program, please contact Lisa Hasko, Director of Artist Development, at lhasko@filmindependent.org. Additional information and an application form can be found at filmindependent.org.
Film Independent Artist Development promotes unique independent voices by helping filmmakers create and advance new work. To support our work with a donation, please click here. Become a Member of Film Independent here.
Keep up with Film Independent…