Survey Says: Our Fellows Tell Us Which Movies—Old and New—They Consider a Masterpiece
Do you remember the very first moment when you realized a movie could be far more than just a brief, amiable diversion from the temporal slog of life as an extant human? That first moment you realized film could be art capable of providing a fully nourishing spiritual experience? That perhaps even made you want to become a filmmaker in order to provide that experience to someone else? Just as important: Do you recall the most recent movie that gave you that same feeling or fit of inspiration? Well, in this week's Survey Says that's just what we asked: What's the first movie you saw that you considered a masterpiece… and the most recent?
Film Independent has been using 2023 to celebrate the 30th anniversary of its Artist Development programs–incredible industry incubators like the Fi Producing Lab, Screenwriting Lab, Documentary Lab, Fast Track, Episodic Lab, Global Media Makers, Grants & Awards and many more—all of which are made possible by Film Independent Members and supporters. Which brings us to our annual donor matching campaign! If you feel like supporting the next three decades of Hollywood's future, give today…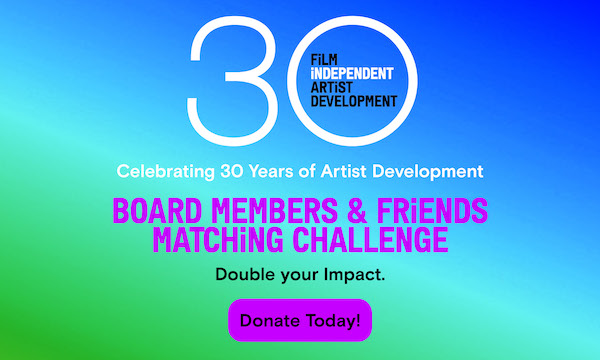 Thirty whirlwind years of Artist Development also means access to the accumulated wisdom Film Independent Fellows. So with our latest query in hand, we took a trip down memory road to find out which titles—past and present—light our our creative community's sense of wonder, purpose and fascination.
What's the first movie you saw you ever considered a masterpiece? The most recent?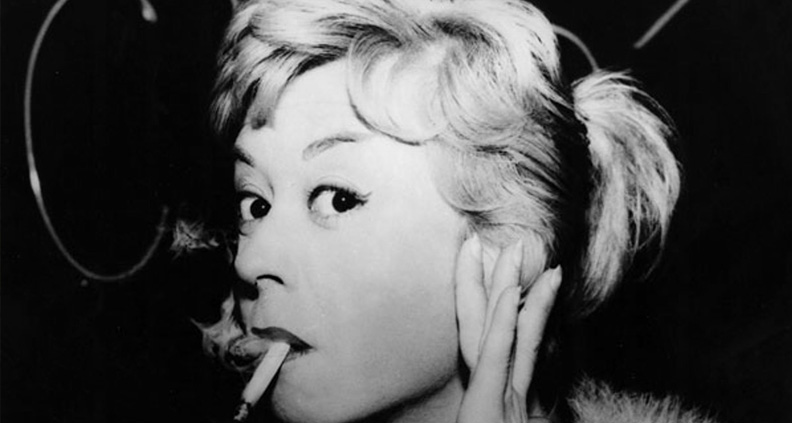 One film that had a profound impact on me is Fellini's Nights of Cabiria. I first watched it when I was going through a difficult transition in my life. It remains one of the few films where I've genuinely felt a deep catharsis after the final frame; its message of resilience is something that still deeply resonates with me—the kind of emotional storytelling that I aspire to make. A recent film where I've felt a similar gut punch of emotion is Joachim Trier's Worst Person in the World. I consider both of these masterpieces in how they balance joy and sadness, levity and drama. (Gerry Kim, Fast Track, Grants & Awards recipient)
The film that made me want to be a director, for better or worse, was Tim Burton's Batman. The most recent masterpiece I've seen is Barbie. (Jen Heck, Documentary Lab)
The earliest masterpiece that deeply impacted me was The Joy Luck Club. The most recent film that I'm still thinking about is Polite Society. (Jess Dang, Fast Track)
Once Upon a Time in America was the first time I felt I was watching something more than just a movie. I was around 14-years-old and it moved me in a way that nothing else had before it. Matthias Grunsky (Grants & Award recipient)
The Godfather, Part II will always be an absolute marvel. That film really sparked the fire. Most recently, I'm madly obsessed with Thodōros Angelopoulos' work, especially The Travelling Players. I really hope we can still make films like that. (Li Lu, Screenwriting Lab)
I can't pick just one, but if you twist my arm I've always felt like Harold and Maude is a masterpiece. Most recently, I thought Spider-Man: Across the Spider-Verse was a visual masterpiece. I also thought Everything Everywhere All At Once was fantastic. (Rachel Goldberg, Project Involve, Screenwriting Lab)
Most earliest is perhaps The Wizard of Oz. The color-change thing they did, plus the message that you have the power to define your own future, has always stayed with me. Most recent one I watched is a tie between Kubo and the Two Strings and Black Orpheus (which is not a very recent film). The artistry in Kubo is what animation dreams are made of—plus it's a film about being who are and how what your special sauce is just might be what is needed to change the world. Just beautiful! Black Orpheus has a theme about love, life and death and how they played that out. The end sequence with the kids was just heart-wrenching—I did not see that one coming! (Yolanda Keabetswe Mogatusi, Global Media Makers)
E.T. was the first movie I saw in theaters. It made me love film. I just took my kids to see it for the first time at the newly reopened Vidiots, on the big screen. It's still a masterpiece. (Jennifer Westin, Producing Lab)
I think the earliest I can remember is either The Lion King or Pulp Fiction. I was a kid so Lion King was amazing and I had no business watching Pulp Fiction, but even then I knew it was something special. Most recent is maybe Spider-Man: Across the Spider-Verse? (Brian Grigsby, Project Involve, Fiscal Sponsorship)
The most recent is Triangle of Sadness. I saw it three times and also attended the Film Independent Live Read led by Ruben Östlund—which was a delight. I was thrilled to learn that Östlund referenced, both in his direction and in the script itself, the YouTube video "Denver Official Guilty Dog Video" to achieve a very specific moment. (GG Hawkins, Episodic Lab)
Goodfellas was the first movie I saw where I knew that I was watching something different. It haunted me for years. Most recent, I actually really enjoyed the new Spider-verse movie. For being a Marvel movie, the storytelling is very unique and celebratory of diversity. It touches on the core of youth culture while continuing to have the lead be a person of color. (George Gomez, Project Involve)
Raiders of the Lost Ark is a classic action-adventure film that's still as entertaining today as it was when it was first released. It has everything you could want in a movie: exciting action sequences, a witty and charming protagonist and a suspenseful plot. It blew my mind as a kid; I'd never seen anything like it before. It's a film that can be enjoyed by people of all ages, that I'll never forget. The most recent film I enjoyed was Flamin' Hot by Eva Longoria. The film is a heartwarming and inspiring story about the power of dreams and the importance of never giving up on your goals. It's also a celebration of Mexican American culture and the contributions of Latinos to American society. The film is beautifully shot and features some excellent performances. The script is well-written and the pacing is perfect. Flamin' Hot is a film that will stay with you long after you've seen it. (Mario Novoa, Project Involve)
The first film I saw that shifted what movies could ALSO be was Merchant/Ivory's "Howard's End." A recent film I loved was Vuk Lungulov-Klotz's Mutt. (Jonathan Wysocki, Fast Track, Project Involve)
First? Mean Streets. Most recent? Triangle of Sadness. (Evan Ward-Henniger, Project Involve)
The earliest film I saw that was a masterpiece remains Cinema Paradiso. It was made in Italy and yet I was convinced that it was the story of my own father's childhood in the 1950s. The music, the film projector, the infectious laughter and tears in the entire theatre—it felt like the first real spiritual experience of my life. I was 12 then. The most recent film that is a masterpiece is Alfonso Cuaron's Roma. (Eric Nazarian, Project Involve)
For the earliest I would say Touki Bouki, a film that undeniably shaped the landscape of African cinema. A true original and cult classic. The cinema of our continent was born out of our struggle for our independence, so many of our first films were embedded with socialist realism narratives, but Mambéty saw beyond that. For him, "Cinema is magic in the service of dreams." The film beautifully weaves the fears, desire, and contradictions of its main characters, Mory and Anta, through a non-linear, dreamlike narrative. With rawness that deviates from typical road trip genres, Touki Bouki resembles a poetic masterpiece intertwined with the soul of jazz, while always remaining rooted in its political essence. On the other end of the spectrum, a recent gem that captivated me is Happy as Lazzaro. This film reminded me of the true essence of cinema and art. It gradually seeps into the depths of the audience's being, addressing vital issues of our era, such as class, exploitation and labor. Skillfully crafted by Alice Rohrwacher, the film delves into the human experience, leaving an indelible mark. Rohrwacher's manipulation of time and space creates a profound sense of being immersed in a memory or an unparalleled dreamlike state. While some may argue that Lazzaro—the film's main character—is too pure for the world he inhabits, I firmly believe that both Lazzaro and Alice Rohrwacher's impeccable film represent precisely what the world needs. (Fradique Bastos, Global Media Makers)
The Last Emperor was my first and left an indelible mark. The most recent was Everything Everywhere All At Once. (Veronica Nickel, Fast Track)
An earlier film: Pan's Labyrinth is a film that is mystical and magical with deep meaning. Most recent film: My Father the Devil, by Ellie Foumbi, which is deep and quietly disturbing, a well-crafted film by a Film Independent Fellow. (Dominique Jessie, Global Media Makers)
Earliest: Jurassic Park. I'll fight anyone that thinks differently. That movie is perfection. 
Latest: Beef. It's not a film, but that finale was the best episode of television I've ever seen in my life. A masterclass in filmmaking and comedy. (Marvin Lemus, Project Involve)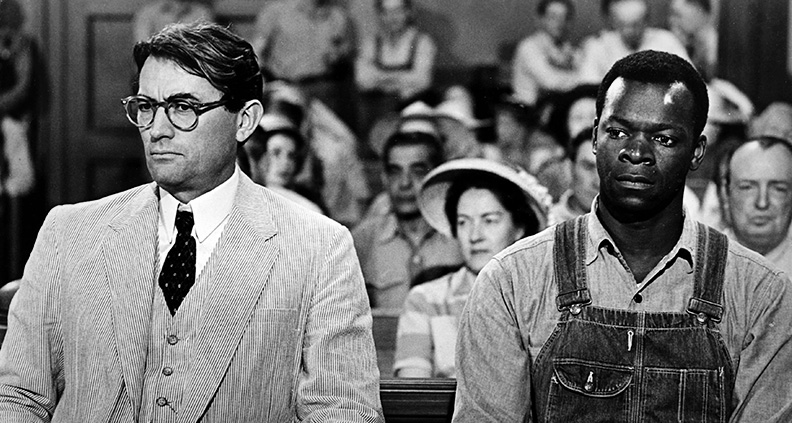 I love Disney's Fantasia. The blending on the music with imaginative visuals really captured my attention at a young age. I didn't know I'd end up being a filmmaker at the time, but it left me with such a respect for the arts that has shaped who I am today. A recent film that really left me saying wow was The Woman King. Everything from the great acting, clarity of the action sequences, the lighting, to the very real and powerful images of the slave trade just hit me with so many feelings throughout the movie. (Phillip Jackson, Project Involve)
Zerkalo, Ordet, Damnation, Werckmeister Harmonies, Mayak, La Notte, La Jetee. These are my early favorites. If I had to pick just one, I can choose Zerkalo. Most Recent: So Long My Son, by Wang Xiaoshuai. (Elif  Sözen, Directing Lab)
Requiem For A Dream. I was in Cannes in a student program and I saw the premiere and my brain was in awe. Most recent: Whiplash. (Ron Najor, Screenwriting Lab)
I'm going say the most recent film I saw that was a masterpiece is Barbarian. It is a horror film, however it was well done and it has humor along with the elements of surprise and fear. (Alicia Simmons Miracle, Project Involve)
A Room with a View. I saw it as a teenager and it was unlike any film I'd ever seen. Because of their perspective and identity as queer artists, Merchant and Ivory gave me a new way of looking at film. (Danielle Ellen, Project Involve)
I remember walking circles around our floor heater and weeping as a kid when The Land Before Time was over. Same for Bambi. I was also obsessed with To Kill a Mockingbird and Notorious (the Hitchcock one, not the Notorious B.I.G. biopic, though I'm sure that was great too). Most recently, I saw Asteroid City and I'd call that a masterpiece. (Anna Greenfield, Screenwriting Lab)
Picnic at Hanging Rock, when I was 12. I remembered watching the film in Pakistan late one night as it was aired on an Indian channel. I was mesmerized by the story of the girls who disappeared. The frames from the film haunted me for days. Apparently, it was based on a true story. I couldn't stop wondering what happened to the girls. I recently caught up with Midsommar. It also has a haunting quality, in an unnerving way. The blending of reality with the fantastical opens up possibilities for our imagination to soak in interpretations that could change after every viewing. Those are the kinds of films I love. (Afia Nathaniel, Fast Track)
In the Mood for Love by Wong Kar Wai, which seems like the cliche film nerd answer. But what I love most about it is how the things you don't see on screen are just as important as the beautiful story and images so painstakingly assembled. Most recently, I was blown away by Sanson and Me, by Rodrigo Reyes. It pushes the documentary form while always searching for creative—and meta!—ways to depict truth. (Jin Yoo-Kim, CNN Docuseries Intensive, Documentary Lab)
So many films are just perfection in accomplishing what they are trying to do. A few specific shout outs would be Lulu Wang's The Farewell, Charlotte Wells' Aftersun and Chloé Zhao's Nomadland. I think the earliest film I saw that I considered a masterpiece was Bette Blue, when I was a teenager. It dade me see movies differently. (Christina Sibul, Fast Track, Producing Lab)
The first film that struck me as a masterpiece was Hector Babenco's Pixote. The most recent film I saw that I consider a masterpiece is Park Chan-wook's Decision to Leave. (Alexandre Moratto, Fast Track, Grants & Awards, Screenwriting Lab)
The Color Purple is still my favorite movie of all time. It was a staple in my family growing up and to this day when I see it, I think of home. Recently, I would say Black Panther: Wakanda Forever. This movie spoke of grief which my family was going through at the time of its release. Three members of my family passed away within six months. This movie came at the right time for me. It was beautiful. It was healing. (Thomas Ferguson, Project Involve)
Film Independent promotes unique independent voices, providing a wide variety of resources to help filmmakers create and advance new work. Learn more online and become a Member of Film Independent today.
Keep up with Film Independent…