A Museum of Cinema: The Frida's Logan Crow Brings the Art House to Orange County
If you've been following this blog for a while, then you know we're big fans of the art house experience. Sure, the emergence of streaming sites and cable VOD has made a wider selection of non-mainstream films more available to the civilian viewer than ever, but sometimes—sometimes—there's more to life than "Netflix and chill."
At their best, art house cinemas provide much more than just the opportunity to watch weird movies on the big screen. The best art house theaters encourage film appreciation, collaborate with local businesses and provide an actual geographical destination that makes heading out to each and every off-kilter screening its own unique and exciting adventure.
This, in a nutshell, is the experience of stepping into Santa Ana's The Frida Cinema. In just two short years, the Orange County nonprofit has quickly established itself as one of the most programmatically innovative, risk-taking and community-oriented art houses on the West Coast. From revivals, to contemporary foreign, documentary and indie fare, to live performances and filmmaker Q&As, there's always something interesting in Santa Ana—thanks to the Frida's founder, director and chief programmer, Logan Crow.
Film Independent caught up with Crow to discuss the Frida's approach to community engagement, the art of indie film exhibition and just how, exactly, Crow's MySpace page evolved to become one of SoCal's most important movie meccas.
---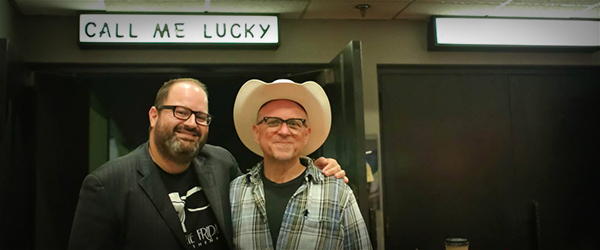 Tell me, what is The Frida and how long has it been around?
The Frida Cinema is Orange County's only nonprofit independent art house cinema and we just celebrated our two-year anniversary. We look for new documentaries, independent and foreign films coming out and give our patrons an opportunity to see them on the big screen. [We also] program classics that deserve the big screen treatment and to be explored again with our community of audience members.
Our approach is to be a mission-driven and community-based art house that can collaborate with other community arts groups and organizations and give them a home for their own creative outreach and fundraising needs. The theater has been rented and/or partnered with well over 3 dozen community groups, ranging from nonprofits to schools to theater troupes to arts groups.
What's your background? How did your love of film develop?
My parents were really young when they had me, so in my early adolescence they were still essentially kids and they went to the movies and did what young kids did. I really became fascinated with The Elephant Man, so when Blue Velvet was coming out—I would've been 10-years-old—I begged my parents to take me to see it.
And they did?
They did! And it totally changed my life. Blue Velvet just floored me. Honestly, something happened [to me] in those two hours. It was loud and scary and shocking and funny—I was just obsessed with wanting to see whatever kind of film this was.
We had this video store in Manhattan Beach where I was growing up called Video Archives—it's actually the same video store Quentin Tarantino used to work at—and they had art films and I just started grabbing movies off the shelf and watching whatever insane films I could get my hands on.
Was there an art house theater in the South Bay around that time?
We had a theater in Hermosa called the Bijou, and I just went there to see anything and everything they played, just because I knew it'd be different. When it closed [in the late '90s] I was devastated. A lot of us were devastated. But we were already starting to go up to Hollywood to go to the New Beverly. I was going to the New Beverly nonstop. That was my place.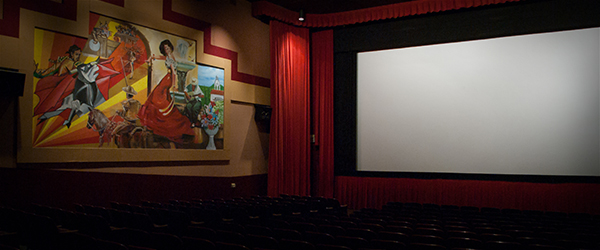 When did you make the jump to film programming?
Just as a side project, I started a MySpace page called Mondo Celluloid that celebrated all my weird movie obsessions. I would list the New Beverly schedule and I'd send out reminders to people about screenings. I started to add other theaters and eventually it was this comprehensive calendar for all kinds of cult, retro and revival cinema. I talked to The Vista, which was right where I was living in Silver Lake, and I said, "If I do all the work, can I rent your theater Friday night at midnight?" I wanted to show Russ Meyer's Faster, Pussycat! Kill! Kill! Long story short, I ended up booking the 35mm print and it was this wonderful event. I got up there and introduced it and I just felt "This is it. What you're doing now is exactly what you're supposed to be doing."
So it was sort of a moment of clarity?
Exactly! You know, all I knew was that I loved movies, and I thought that that meant I wanted to make them. But I went to film school and I wasn't enjoying myself. When we'd watch movies I'd be so immersed and into it, and when we'd talk about film history and film theory I was right there. But when it came to craft and lighting and sound and all that, I'd tune out. But presenting a movie and talking about it and bringing out the actors and talking about the experience of a film and its legacy, it was just like that language was my world.
How did you go from doing that to having your own theater?
I wanted to bring the experience that I had in Hermosa at the Bijou to Orange County. It was a cosmic moment—I got a very unexpected and random email from the property owner of where the Frida is now saying, "We had a tenant for years, but they're going to vacate the space and we're not sure what to do." So I walked through and saw that it had two screens and was like, "Oh my god!" I started to map everything out, like Warren Beatty looking at the desert in Bugsy.
What drew you to Santa Ana, other than a convenient real estate opportunity?
I knew the axis of an art house here could be huge for the community. This is the perfect place for it. This is a community that's really rich in culture. There's a huge art scene here. Yes, there are theaters in Orange County that are playing Carol and Birdman, but in terms of a fully-programmed art house, there wasn't one.
There's a big difference between a theater that'll just show the occasional indie movie and a place like the Frida, which is basically a community center.
That's exactly what it is. We're curators, we're a museum. We're a community space and a museum of cinema. I also hang art on the walls. I hang moving art on the walls, and I select it very carefully. We take a lot of risks with programming. A lot of the movies we play aren't sure things.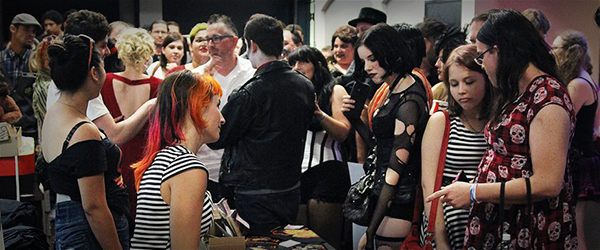 Have there been any films that have surprised you in terms of the response?
I was really surprised for the turnout for Salò. We had just shy of 100 people and for us—and for that film—that's a really big turnout, so I was floored by that. But there have been disappointments. I'm disappointed more people didn't turn out for Victoria. I'm disappointed by the turnout for White God, which we really spent a lot of time and money marketing and didn't do that well. But there have been surprises too. Cartel Land was a huge hit for us. The Babadook was a huge hit for us. We never really know, and that's part of the fun.
Last question: what are some of your favorite Orange County movies?
I'm actually really, really fond of Rude Boy. It's about a the OC ska scene in the early '80's and the filmmakers took such meticulous time recreating Orange County in the old fashion and going back to the old spots. There's even a scene that takes place at Knott's Berry Farm's Cloud Nine ballroom, which just ticked me pink because I used to go there all the time and was like, "Oh my god, I'm in a time machine" It's a blast.
---
Learn more about the Frida by visiting the theater's website or following them on Twitter and Facebook. View the Frida's calendar of upcoming events here.
To learn more about Film Independent, subscribe to our YouTube channel. You can catch up with the rest of our blog here. And to learn how to become of Member of Film Independent, just click here.
Photo credits: Ana Luisa Photography (header), Alberto Balthazar Romero (Logan & Bobcat Goldthwait), Alex Green (interior), Scott Feinblatt (crowd)