Anthony Edwards and Kate Moennig Bring 'My Dead Boyfriend' to Life
You probably already know (and love) Anthony Edwards from NBC's landmark medical saga ER, one of the most successful TV dramas of all. For eight seasons, the Santa Barbara native played Dr. Mark Greene, taking home a Golden Globe, People's Choice Award and two Screen Actors Guild Awards. During this time, Edwards also got his feet wet behind the scenes, directing four episodes of the series—all in addition to a prolific acting career that has spanned everything from Revenge of the Nerds to Zodiac.
Edwards recently returned to the director's chair with the 2016 dark comedy My Dead Boyfriend, starring Heather Graham as Mary, an aspiring writer who is shaken from her go-nowhere routine when she returns home to find her boyfriend expired on the couch, stumbling through a series of life-reinventing misadventures as she attempts to dispose of the ashes. The film costars John Corbett, Gina Gershon, Scott Michael Foster and Katherine Moennig (more on her later).
Edwards took some time out to talk with us about the material that inspired his return to directing, why he decided not to cast himself in the project and what it was like working with his amazing cast on the independent feature (based on the novel Dogrun by Arthur Nersesian).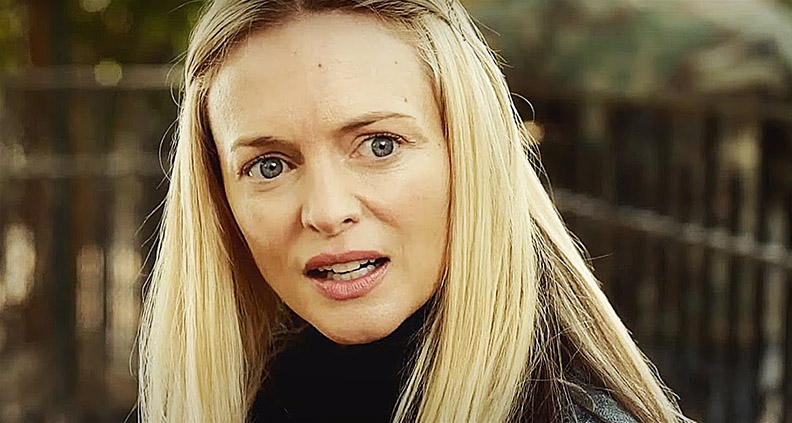 What was it like getting back into the director's chair?
It was a blast. When it all came together, it felt like it was all meant to be.
Why this project? Had you read the book and been a fan?
[Writer] Billy Morrissette shared the book and [his screenplay adaptation of Nersesian's novel] with me years ago. I loved both of them, so I optioned it and bought the rights. 
You have experience in front of and behind the camera from your ER days. Is directing TV much different than directing film?
I don't find it much different. There may be some elements like budget size and scale that are different, but the process is essentially the same. Collaborating with your DP, getting that first shot of the day prepared, working with a good cast and crew… that's all the same.
What was the biggest challenge making My Dead Boyfriend?
Time. With a movie like this, the biggest challenge is definitely money and time. It creates a great energy, though. You can never have enough time or money. But the movie isn't trying to be something that couldn't be shot in 22 days.
Had you ever worked with Heather Graham prior to this?
No, I hadn't. She had read the script a couple of years before we made the film and loved it as well. Heather showed real enthusiasm, and that was a big part of kicking this whole thing off. She really wanted to make it.
Did you consider casting yourself in the film?
No. I've had that experience doing ER and it's a really big challenge. I don't feel like I have to [do both]. I find the role of directing completely consuming. I like staying in the mind-space and not thinking about it as an actor. I'm sure Heather, whose directorial debut, Half Magic [set to be released in 2017], she wrote, directed and starred in, will be one of those people who can [do it all].
Do you have any advice for aspiring filmmakers?
It's so simplistic, but follow your own heart and instincts and that will lead you to where you're supposed to be.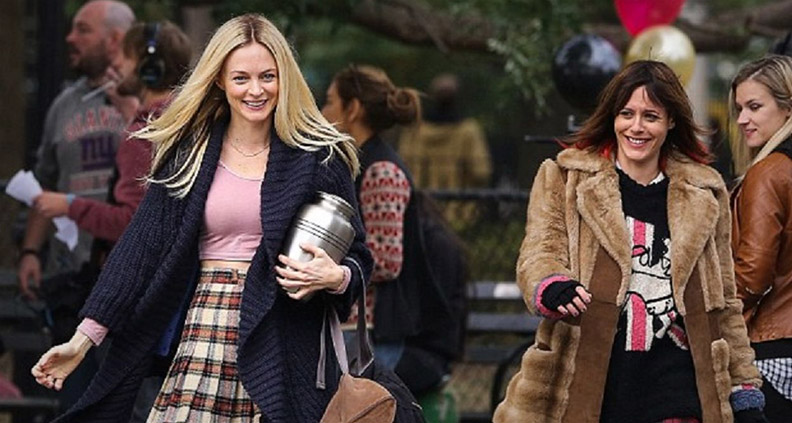 In My Dead Boyfriend, Heather Graham's Mary comes home to find that her deadbeat boyfriend Primo is actually just dead. The year is 1999 and as the new century approaches, Mary is more confused about her life than ever before–especially in regard to deceased lover. Mary decides to start digging into Primo's past, only to discover just about everyone in New York City had a story to tell about a man she herself had never witnessed being so dynamic and cultured.
At Mary's side throughout her journey is her hilarious BFF Zoe, played by the enigmatic Kate Moennig, who rose to fame as "Shane" on Showtime's long running hit, The L Word—easily the show's most memorable breakout character. We spoke with Moennig about adjusting to life in the industry after playing one iconic character for so long, as well as how she prepared for the role of Zoe in Boyfriend, bonding with Graham off-camera.
What was it like when The L Word finally came to an end? Were you worried about being typecast moving forward? 
It was challenging. Looking back, now that I think about it there was definitely an adjustment period, but it was mostly in regards to my schedule. We worked for six years—seven including the pilot. So not having that same schedule, and of course [not having] a consistent gig… it was a major period of adjustment. As far as thinking I'd be typecast, I think I was concerned about that for like 10 minutes. Then I was just like… Well, fuck it. There's nothing I can do about the way people think of me. All I can do is my best work as an actor to prove that [playing one role] is not all I can do.
How did you prepare for your role as Zoe?
Actually, I met Heather and we just went on this adventure in an attempt to bond and become the best friends that our characters were. We walked around New York City and took a bunch of pictures—I think it was for the prop department or something to establish Mary and Zoe's relationship. It was a lot of fun and we hit it off right away. Essentially we bonded for the sake of our characters, but it ended up being [a genuine connection].
Do you have any advice for aspiring actors?
Rejection is constant. Nine out of 10 times—actually 10 out of 10 times—you're going to get rejected. It's really important to know that there are a million different reasons why an actor doesn't get a role and none of them have to do with you. You have to have a really strong sense of who you are and the ability to let that stuff roll off, because it's going to get to you at first. Just remember: it happens to all of us, and there's nothing you can do except do the best you can, and if you happen to be what they're looking for then great.
---
My Dead Boyfriend is now available on iTunes and VOD. To learn more, visit the film's IMDB.
To learn more about Film Independent, subscribe to our YouTube channel or follow us on Twitter and Facebook. To learn how to become a Member of Film Independent, just click here.