Christina Applegate Gets Serious and Finds 'Youth in Oregon'
Ever since getting her big break as Kelly Bundy on the long-running Fox sitcom Married with Children, Christina Applegate has continued garnering acclaim across wide variety of film and television projects. But while Applegate is most often recognized for her work in comedy, her turn in actor-turned-director Joel David Moore's new film Youth in Oregon, as a daughter driving cross-country to Oregon with her adult siblings so that their terminally-ill father (Frank Langella) can be legally euthanized in the state, skews much more on the "drama" side of "dramedy"—giving the actress a welcome chance to showcase her versatility. The film is now playing in select theaters and on VOD.
Film Independent recently caught up with Applegate to discuss to talk about her relationship to performing comedy, the importance of studying your craft, stepping out of your comfort zone and her advice for young actors. Here's the conversation:
So who were some of your comedic influences?
Oh wow. So many. Bennie Hill. The late Mary Tyler Moore. Bette Midler, definitely–The Divine Miss M. I love Peter Sellers and how hilarious he is [beyond] just physical comedy. I just watched [Seller's] The Party recently, and he's just so brilliant. I learned a lot from him in regard to irreverence versus slapstick. I was a really serious kid, and a dark teen. When I first started acting, I was cast on a TV series and people thought I wasn't going to be able to do comedy. My acting teacher was like, "Help her!" to my mother. And then I got Married with Children and [through that] I learned the importance of being able to make fun of yourself.
Was it challenging stepping into a more dramatic role, being that you do so much comedy?
Joel [David Moore] asked me to do it, and it was a different role for me. [The movie] is being labeled as a comedy, but it's definitely about heavy subject matter. Being in the shoes of someone watching a parent die and taking a look at mortality. Asking myself questions like, "What would it feel like if I was the one in control?" if it was my mom [in that situation]. My character is like a runaway train you can't stop, linked to all of the other characters as the one trying to keep it all together. Comedy and drama are essentially the same. I just look at it like comedy is a space of twinkling above reality.
I became really close to Frank Langella, who's such an amazing actor and person. To immerse myself in this role, one day I just sat down with him and held his hands in mine. In that moment, they reminded me a lot of my grandmother's hands. We didn't speak. We just sat there and a connection unfolded that was deeply moving. I just thought and felt this is my father.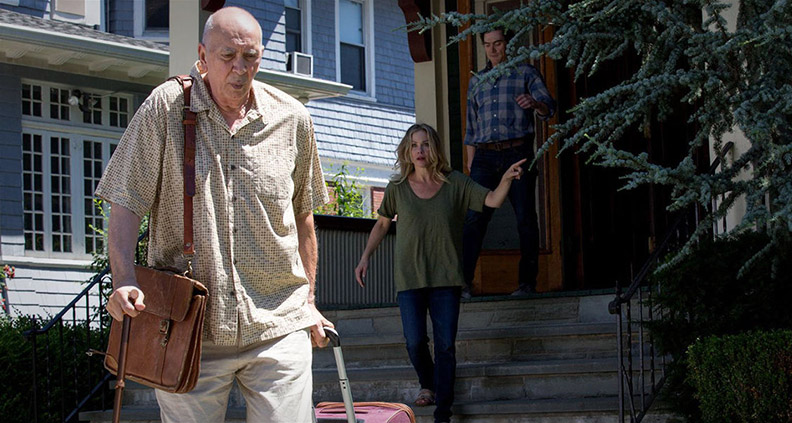 Do you have any plans to return to TV?
I took a year off, because motherhood is a big job. So it's really been all about my daughter. But I am definitely open to it, sure. I loved doing Samantha Who and Married with Children, of course. There's so much great stuff happening in both film and TV. It's really all about the material.
Do you have any advice for aspiring actors?
Study. Go to class. Also, knowing what you're doing is so important. You can't just think [that success] will emerge from believing "I'm cute and I have a great personality." Sally Field was talking about working on a movie after Gidget, where she found herself challenged in a scene by having to cry. At the end of her mark she was supposed to cry. She kept trying to cry and couldn't. They had to keep doing it over and over. She spoke about how she hated that feeling, and how she never wanted it to happen again. So she started taking classes and teaching herself the importance of immersion. This business is a crapshoot. It's definitely part luck—but mostly hard work.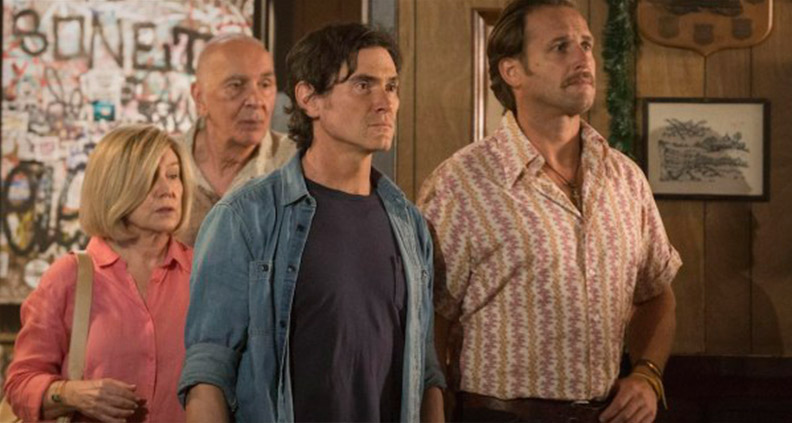 Youth in Oregon is currently playing in select theaters and VOD. For more information, visit the film's IMDB or Facebook page.
Not a Member of Film Independent yet? Become one today and watch the 2017 Film Independent Spirit Awards on February 25 on IFC, 2PT / 5ET. Want more? Follow us on Twitter, Facebook and our YouTube channel.