Consumed: Kady Kamakaté on Fanny Packs, Future and 'Badass Women Doing Badass Things'
Twice a month in Consumed, our Film Independent Fellows take a break from creating to talk about their reading, watching, listening and sometimes even eating habits and what informs their work as filmmakers.
***
For fun, Project Involve Fellow Kady Kamakaté (also the recipient of the inaugural Turner Fellowship cash grant) peruses the Instagram account of New York hot spot The Wing because, as she puts it, it's "Badass women regularly doing badass things." But this isn't your typical social-media escapism. It's more like finding comradery, as Kamakaté herself is regularly involved in badassery: the filmmaker recently wrapped production on her Project Involve short This Little Light and is keeping tabs on the strong festival run of They Charge For the Sun, the Terence Nance-directed short she produced for Project Involve in 2016. She's also in post-production on Leimert Park, a MACRO Digital series she co-created.
We recently caught up with Kamakaté as she broke down her media habits for us—which these days, she reveals, feel more like a treat. Here's the conversation: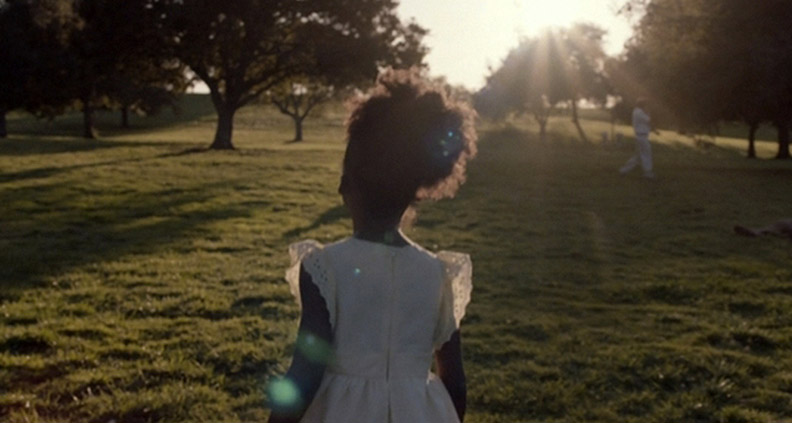 How much time do you actually have to consume the latest TV shows, films, music or podcasts?  
As much as I complain about not having enough time, I somehow manage to always have a few hours during the week to catch up on TV shows. I also can't work without music, so I'm constantly listening to it. I'm really obsessed with the Missing Richard Simmons podcast, so that's definitely been in rotation lately, as well as a few other political shows. It's tough for me to fit in films during a regular weekday, so I make a point to go and see them in the theater and get the full experience.
What was the last movie you saw in the theater and why?
Get Out. I loved it, and I now find sunken places all around me, unfortunately.
What is the last TV show you watched a full season of and what about it kept you engaged?
I just finished Chewing Gum, created by the brilliant Michaela Coel that's streaming on Netflix. I loved her character and the world she created—it was fresh, quirky and uncomfortable at times, but always in the best way. I also finished Doctor Foster. There's a dinner scene in the last episode of the season that is hands down one of the best confrontations I've ever seen on screen.
What's your power song?
I don't have a go-to song or power ballad I listen to. It's very silly, but I usually chat with my mom right before a big meeting our shoot. Moms rock!
If you could only follow one person on social media who would it be?
I'm an Instagram addict. I really love the The Wing's Instagram. Not a person per se, but a great group of badass women regularly doing badass things. It's amazing to follow. That's what I need on my timeline right now, and always.
How do you celebrate or reward yourself after you finish a project?
First and foremost, sleep. If I'm blessed to not do returns the following day then I'm sleeping in as much as possible. I'll follow that up with a trip to my favorite Korean spa and sleep some more there too!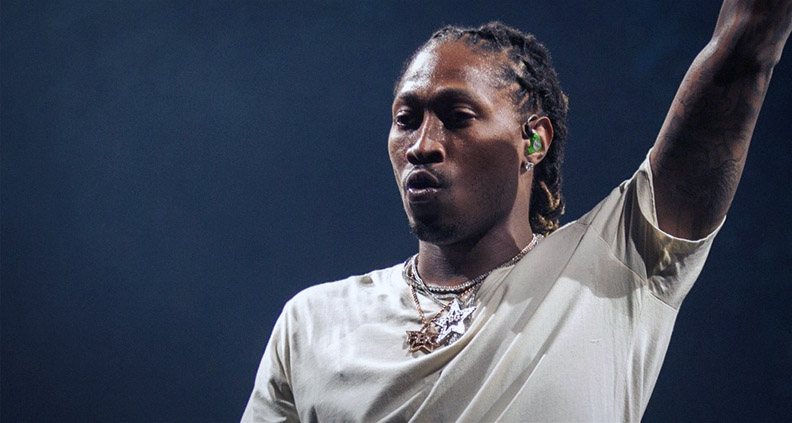 If a movie is made about your life, who would the soundtrack be by?
I'd like to think I live a life classy enough for a Solange, Sampha and James Blake soundtrack. But I'm sure a few Future tracks would have to be woven in.
What's always in your bag on set?
I don't carry a bag to set. Rather, I have a pretty awesome fanny pack. You'll find highlighters, pens, gaff tape, stapler, scissors and other random office supplies and about two extra cell phone battery boosts and USB cords. It's a pretty large fanny pack!
---
To learn more about Kamakaté and follow what she's up to, check her out on Twitter and Instagram. To learn more about Film Independent's myriad Artist Development programs, including Project Involve, please visit our website. To support our Fellows in all that they do, consider becoming a Member of Film Independent today.