Doc Fellow William J. Sanders on Chapstick, John Williams and 'Calvin & Hobbes'
Twice a month in Consumed, our Film Independent Fellows take a break from creating to talk about their reading, watching, listening and sometimes even eating habits, and what informs their work as filmmakers.
***
At his most productive, 2012 Documentary Lab Fellow William J. Saunders will clear his calendar for a full month or two at a time and make documentaries guided by his film score of choice. Music, after all, seems to be a guiding force for the filmmakers; Saunders tends to choose whatever most appropriately captures the mood of the project he's currently working on. His latest nonfiction series (made for Aol.com), Coach Snoop, is about a Southern California youth football team coached by rap superstar Snoop Dogg; his Billy Mize and the Bakersfield Sound (which played at the 2014 LA Film Festival), is an intimate homage to his grandfather, an influential figure in the Central California country music scene.
We asked Saunders about his media consumption habits, and learned there's more to the filmmakers than music and NPR podcasts—he also has a green thumb.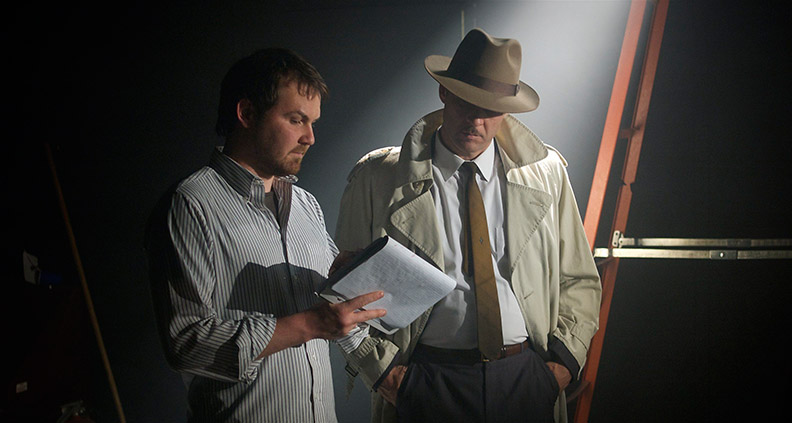 As a filmmaker who's constantly making things, how much time do you actually have to consume the latest TV shows, films, music and podcasts?
I am constantly consuming stories. Sadly, I visit the movie theater only once or twice a month. But while I'm driving around Los Angeles I'm constantly listening to music on KCRW or podcasts or, if traffic is slow enough, streaming Netflix shows (Disclaimer: Film Independent does not recommend watching Netflix while operating a vehicle).
What's the last TV show you watched a full season of?
I just finished binging Fargo season 2. Spoiler—there are aliens in it. And they confuse everyone.
What about the last movie you saw in the theater?
I saw Moonlight. I loved Mahershala Ali in it. Such an amazing performance.
What was the last movie you watched from your couch?
My friends and I have a Bad Movie Night. And last night we watched Can't Buy Me Love, staring an early-20s Patrick Dempsey. It had every '80s trope you could hope for, including a very earnest and heart warming slow-clap scene.
Has a book or specific piece of source material ever inspired one of your projects?
Yes. I was obsessed with the Calvin and Hobbes comic book collections as a kid. For my graduate thesis project I wrote and directed a short film about a kid who uses his incredible imagination to take revenge on a bully. After I wrote it, I stepped back and realized the kid in the story was an awful lot like Calvin. So while it wasn't a direct adaptation of Calvin and Hobbes it certainly inspired my thesis film, Dash Cunning.
Do you have any rituals when you write?
Self-loathing is a common ritual when I write. I also need to be completely focused on what I'm writing, which is hard to do when I'm juggling other projects that need attention. So clearing the calendar for a month or two is essential. I also keep a notebook to freestyle in. I spend a lot of time hand writing scattered bullet point notes before I make use of them in the script. But I'm also a documentary filmmaker, so I don't really know what I'm doing.
What are some of your favorite scores to listen to when you're writing/editing?
I use the music to guide whatever mood I'm writing. If it's fun adventure, I'll listen to John Williams ET. If it's dark and dreamy, Yan Tiersen's Amelie. Or I just let Spotify shuffle on a movie scores playlist and hit loop when I find a mood that fits.
What is your go-to guilty pleasure movie? What about it comforts or entertains you?
I'm a sucker for '80s horror movies. As a kid, my introduction to movies was through Friday the 13th Nightmare on Elm Street and Gremlins. I love those movies. And I still love watching them. Watching them now, I like seeing how clever the filmmakers were with practical effects. Joe Dante and Wes Craven were masters.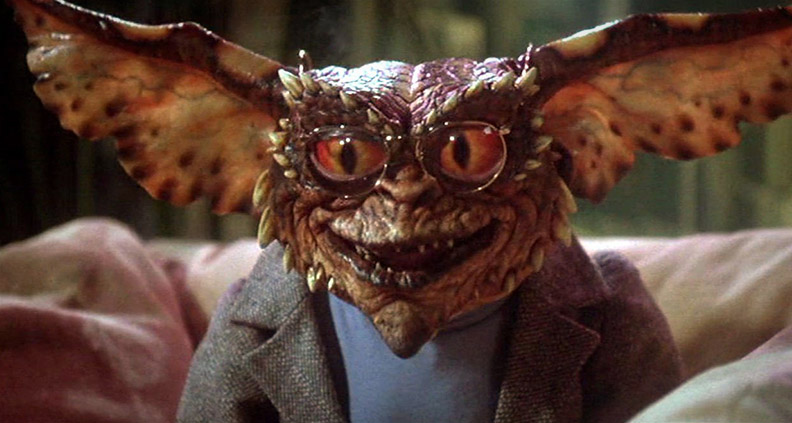 How do celebrate or reward yourself after you finish a project?
The mental wind down of being finished with a long project is reward in itself. And the excitement of deciding what's next is always a treat. To decompress, I've discovered I love growing plants and maintaining their lives.
What do you listen to when you commute (specific music, podcasts, audibles or do you catch up on calls)?
Typically, I listen to NPR. But if a new podcast episode of Radio Lab or WTF [with Marc Maron] or the Moth Radio Hour or TED comes out, I'll put that on. And my real guilty pleasure podcast is The Complete Guide to Everything. Tim and Tom. Great guys.
If a movie were made about your life, who would the soundtrack be by?
I think John Williams would add a nice juxtaposition to the mundane.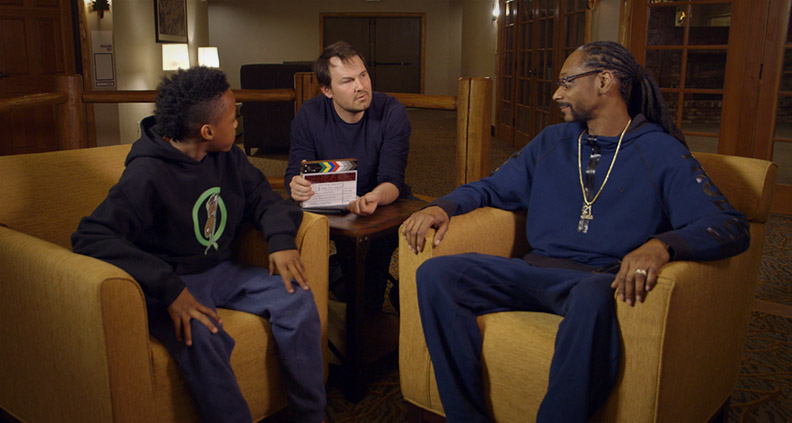 What is always in your bag/backpack on set?
Portable power bank to charge my phone and a small tube of Aquaphor. I'm addicted to chapstick. A protein bar.
If you were stuck on a deserted island with one album, one book and one film what would they be?
If I'm on a desert island and there is electricity and equipment to watch a movie and listen to music, then I'd probably want a book that has instructions for building a radio. Then I'd dismantle the DVD player and/or streaming server and build a communication device.
---
You can watch full episodes of Saunders' AOL series Coach Snoop by clicking here. To learn about Billy Mize and the Bakersfield Sound click here.
To learn more about Film Independent's myriad Artist Development programs, including Project Involve, please visit our website. To support our Fellows in all that they do, consider becoming a Member of Film Independent today.