Don't-Miss Indies: What to Watch in August
Faults
When: August 3
Where: DVD/VOD
Director: Riley Stearns
Starring: Mary Elizabeth Winstead, Leland Orser
Why We're Excited: Riley Stearns' debut feature is just the kind of oddball indie that cinephiles looking for something out of the ordinary will appreciate. In this funny drama that's also kind of a psychological horror film, Stearns' real-life wife Mary Elizabeth Winstead plays a woman brainwashed by a cult. Winstead, a Film Independent Spirit Award nominee for her performance in Smashed, proves that there's still more she hasn't shown us. The "creepy in a good way" Leland Orser co-stars as a man hired to try and save Winstead's daughter. It's one of the year's more intriguing indies, and it was co-produced by Film Independent Member Keith Calder.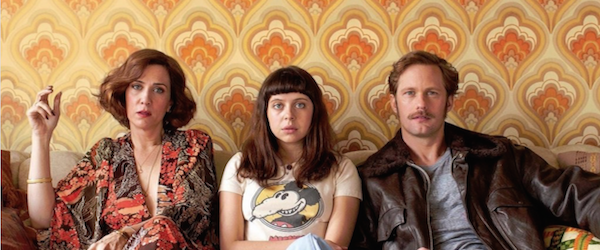 The Diary of a Teenage Girl
When: August 7
Where: Theaters
Director: Marielle Heller
Starring: Bel Powley, Kristen Wiig, Alexander Skarsgaard
Why We're Excited: One of the buzziest films to premiere at Sundance this year was Marielle Heller's debut, which competed for the Grand Jury Prize and won the Cinematography Award. The film takes place in the 70s and features a breakthrough performance from Bel Powley, who plays a young artist having an affair with her mother's boyfriend. Her mother is played by Kristen Wiig, who is getting Oscar buzz for yet another performance in which she steps away from the straight comedy mode of SNL and Bridesmaids. Winner of the Generation 14plus Grand Prix at the Berlin International Film Festival, this may be the year's little indie film that could. It's also the start of a very promising career for Heller.
Cop Car
When: August 7 (in theaters) & 14 (VOD)
Where: Theaters & VOD
Directors: Jon Watts
Starring: Kevin Bacon
Why We're Excited: Sure to be one of the year's most exciting indies, this thriller gives Film Independent Spirit Award nominee Kevin Bacon a role perfectly suited to his particular skills. Bacon plays a police officer on a mission to find the two rebellious boys who decided to take his cop car for a joyride. According to critics, the film is a throwback to 80s thrillers and keeps the audience guessing at every turn. The film began its festival run at Sundance in January and now you can catch it in theaters, on demand or on iTunes.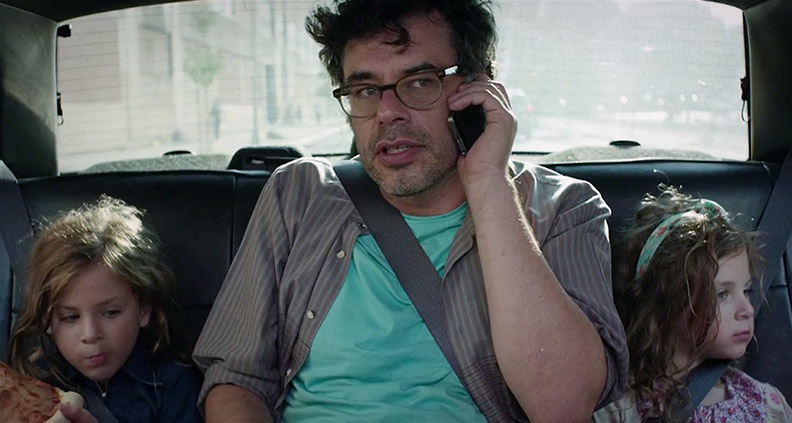 People Places Things
When: August 14
Where: Theaters
Director: James C. Strouse
Starring: Jemaine Clement, Regina Hall
Why We're Excited: We've had our eye on James C. Strouse since his award-winning directorial debut Grace is Gone. His latest comedy is an indie with heart, featuring the quirky Jemaine Clement (Flight of the Conchords) as a newly-single dad raising twin girls and creating graphic novels, all while attempting to throw himself back into the dating pool. Film Independent Fellow Summer Shelton was a producer on the film, which premiered at the Sundance Film Festival and was a crowd-pleaser when it screened this past June at the Los Angeles Film Festival.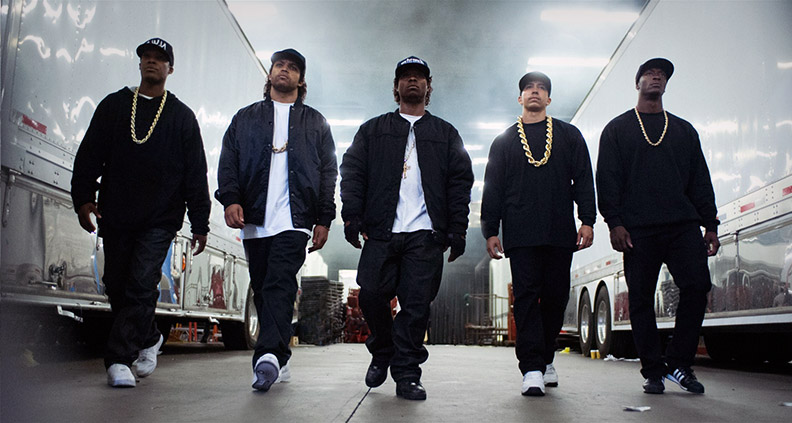 Straight Outta Compton
When: August 13
Where: Theaters
Director: F. Gary Gray
Starring: O'Shea Jackson Jr., Corey Hawkins, Jason Mitchell, Paul Giamatti
Why We're Excited: In the mid-80's, hip-hop was on its way to forever changing American music and culture. Rappers would eventually become notorious for writing about their experiences growing up poor, hustling on dangerous streets and doing whatever they had to in order to survive. Five young men were among the first hip-hop artists to put their lifestyles into their lyrics. This is their story. F. Gary Gray's biopic features a talented cast of players portraying some of the most iconic names in rap music. It's a must-see for fans of hip-hop, and pop culture junkies and those interested in the genre's roots will be fascinated by the story of the five men who came to be known as NWA. The film also features another stellar supporting turn from Film Independent Spirit Award winner Paul Giamatti.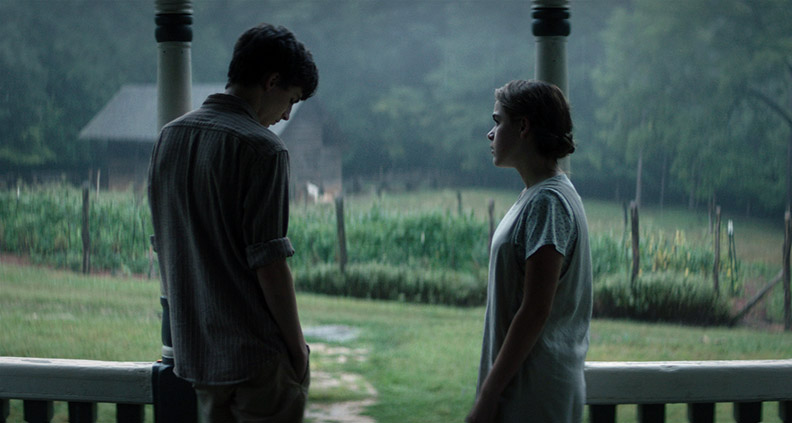 One and Two
When:  August 14
Where:  Theaters
Director: Andrew Droz Palermo
Starring:  Kiernan Shipka, Timothee Chalamet, Elizabeth Reaser
Why We're Excited: Film Independent Fellow Andrew Droz Palermo is still at the beginning of what's quickly becoming an exciting and diverse career. He's shown off his artistic eye as a cinematographer and his knack for storytelling by directing several documentary projects. Now he makes his fiction feature debut as writer/director, and it's quite a departure from his previous work. An official selection of the Berlin International Film Festival, One and Two is a suspenseful tale of two siblings with supernatural powers plotting revenge against their father. It features a talented young cast and was co-produced by Film Independent Member Matthew Perniciaro.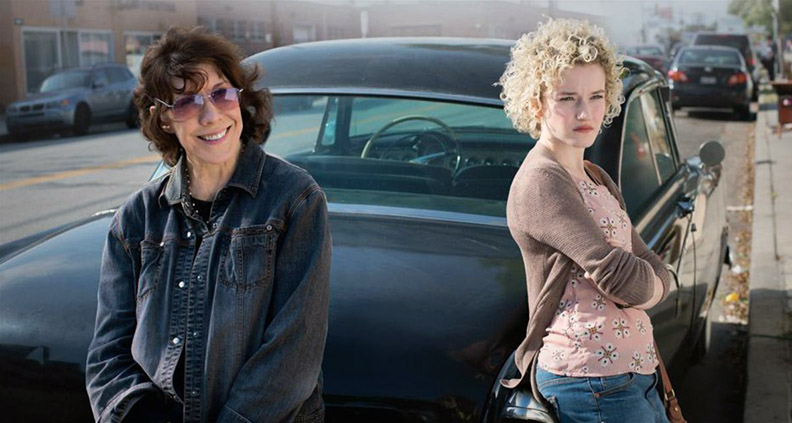 Grandma
When: August 21
Where: Theaters
Director: Paul Weitz
Starring: Lily Tomlin, Julia Garner, Marcia Gay Harden, Elizabeth Peña
Why We're Excited: Legendary actress and comedienne Lily Tomlin gives what is sure to become one of her most memorable performances in this audience favorite from Sundance, Toronto, Tribeca and the Los Angeles Film Festival. The openly gay, iconic actress proves there are rich, compelling characters for older women to play in this lighthearted comedy. Tomlin's Elle Reid is in need of some adventure and female bonding after splitting with her girlfriend, so she takes to the streets with her granddaughter to collect money the girl needs before sundown. Film Independent Member Andrew Renfrew is one of the film's executive producers. It also co-stars Film Independent Spirit Award nominee Marcia Gay Harden and the late, great Spirit Award winner Elizabeth Peña.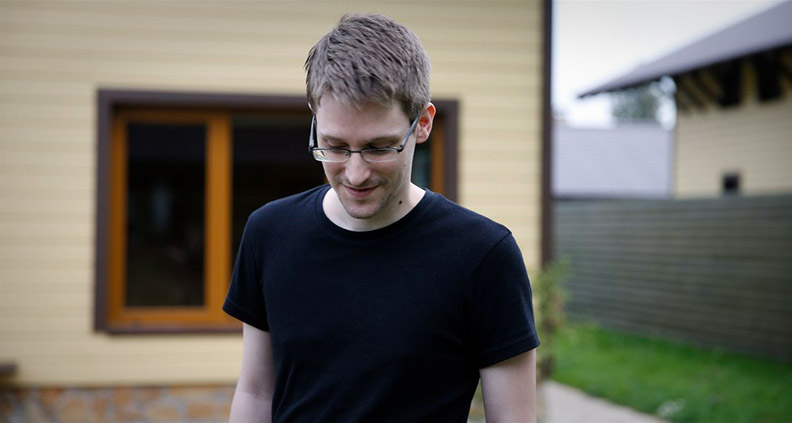 Citizenfour
When: August 25
Where: DVD/VOD
Director: Laura Poitras
Why We're Excited: Last year, this riveting, groundbreaking film won just about every Best Documentary award out there, including the Film Independent Spirit Award and the Oscar. In January 2013, acclaimed documentary filmmaker Laura Poitras started receiving encrypted emails from someone calling himself "CITIZENFOUR," claiming he had evidence of illegal surveillance being practiced by the NSA and other intelligence agencies worldwide. So Poitras grabbed her camera and boarded a flight to Hong Kong with reporters Glenn Greenwald and Ewen MacAskill to meet Edward Snowden. Film Independent Spirit Award-winning filmmaker Steven Soderbergh serves as executive producer. Several Film Independent Members—Sara Bernstein (supervising producer: HBO), Mathilde Bonnefoy (producer), Sheila Nevins (executive producer), Tom Quinn (executive producer), Dianne Weyermann (executive producer) and Poitras herself—played a role in telling Snowden's story.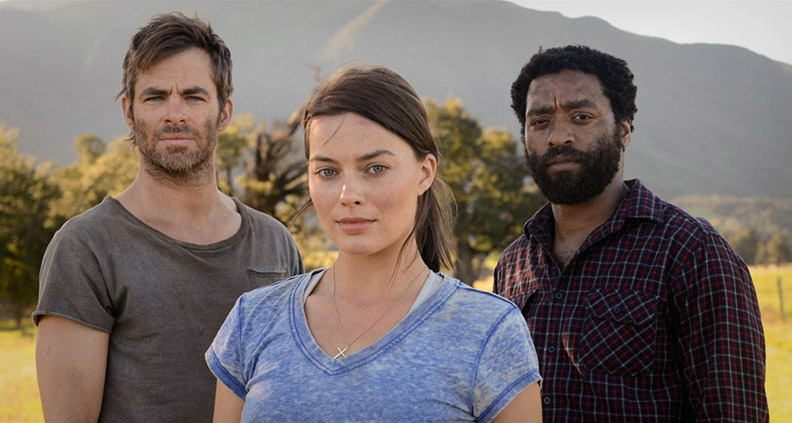 Z for Zachariah
When: August 28
Where: Theaters
Director: Craig Zobel
Starring: Margot Robbie, Chiwetel Ejiofor, Chris Pine
Why We're Excited: Those who have seen Film Independent Spirit Award nominee Craig Zobel's 2012 nail-biter, Compliance, can tell you why we're excited for this post-apocalyptic drama. Rising star Margot Robbie (The Wolf of Wall Street) plays a young woman convinced she is the last human on Earth after a nuclear war wipes out the masses. She soon learns she is not alone after all and gets caught up in a triangle of romance and uncertainty. Co-starring Chris Pine and Spirit Award winner Chiwetel Ejiofor, the film competed for the Grand Jury Prize at Sundance and was produced by Film Independent Members Steve Bannatyne and Jim Seibel.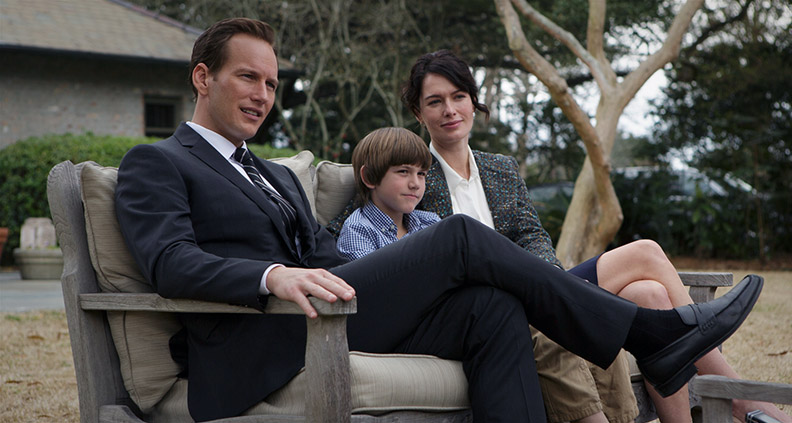 Zipper
When: August 28
Where: Theaters
Director: Mora Stephens
Starring: Patrick Wilson, Lena Headey, Dianna Agron, Richard Dreyfus
Why We're Excited: Film Independent Fellow Mora Stephens' follow-up to her Spirit Award-winning first feature, Conventioneers, may be one of the sexier films arriving in the hottest month of the year. The smoldering Patrick Wilson plays a politician on the rise whose run for office is threatened by his own uncontrollable lust. Featuring two beautiful faces from the small screen–Lena Headey (Game of Thrones) and Dianna Agron (Glee)—this is a great choice for those who love a sexy thriller in the vein of Fatal Attraction. Film Independent Fellow Joel Viertel co-wrote the screenplay with Stephens. Spirit Award-winning filmmaker Darren Aronofsky was an executive producer on the project.
Chris Lombardi / Film Independent Blogger