Don't-Miss Indies: What to Watch in January
New year, new decade, new movies! Sure, it's normally the time of year when all of us are hurriedly trying to cram as many Film Independent Spirit Award nominees into our eyeballs as possible—and indeed, you'll still find a couple of those titles below. But much like the very universe itself, the new releases calendar has neither beginning nor end. So jump-start your 2020 viewing with these 10 great January Don't-Miss Indies.
LES MISÉRABLES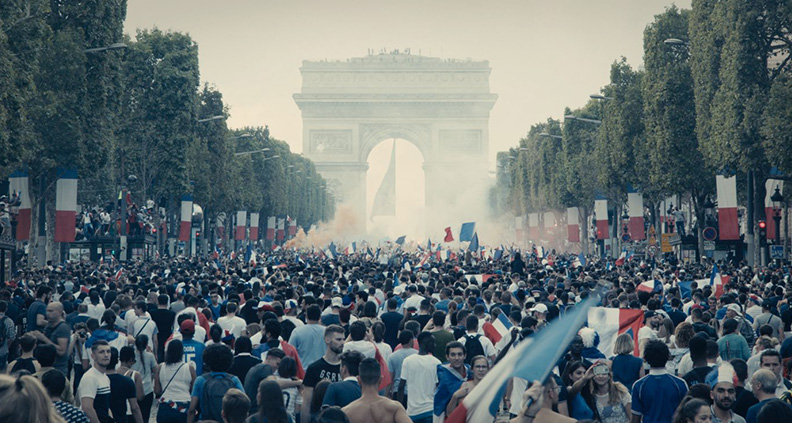 When You Can Watch: Now
Where You Can Watch: Theaters, Spirit Awards screening series
Director: Ladj Ly
Cast: Damien Bonnard, Alexis Manenti, Djibril Zonga

Why We're Excited: Malian-born French director Ladj Ly's feature debut is based on his own short film by the same name, exploring the urban strife in his home district—the Parisian projects of Montfermeil. Inspired by the 2005 riots in Paris, we get a glimpse of Ly's upbringing through the lens of straight-arrow policeman Stéphane (Bonnard), who has just been transferred from a more orderly precinct to the Anti-Crime Brigade serving the Les Bosquets neighborhood, a crime-ridden area even by Montfermeil standards. Winning the Jury Prize at the 2019 Cannes Festival, the film examines the powder keg intersection of socioeconomic divisions and police intervention, and the vast gap between the two sides that remains, despite decades of immigrant settlement. "There are no such things as bad plants or bad men. There are only bad cultivators," states the film, now nominated for Best International Film at the 2020 Film Independent Spirit Awards.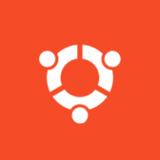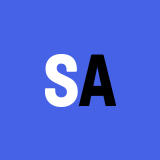 SPIRAL FARM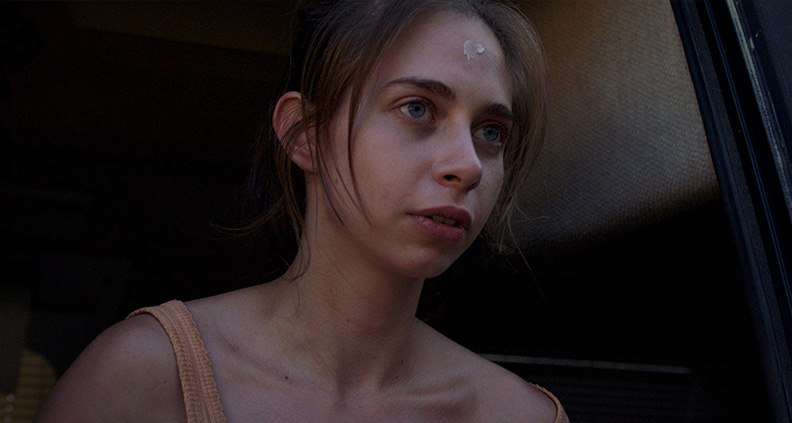 When You Can Watch: Now
Where You Can Watch: VOD
Director: Alec Tibaldi
Cast: Piper De Palma, Amanda Plummer, Jade Fusco, Teo Halm
Why We're Excited: In 29-year-old Australian filmmaker Alec Tibaldi's debut feature, Anahita (De Palma, also in her debut) lives with mom Dianic (Plummer) on a remote island in a supposed utopic commune, where shared labor and carnal liberation are the norm. Though uncomfortable with the free love aspect of the community and longing to become a professional dancer, Anahita remains faithful to the structure of her cultish upbringing until two outsiders—one of Dianic's old flings… and his hunky, college-age son (Halm)—arrive and disrupts everything she was taught to believe, including her role in the home and what the outside world could bring. The film premiered at the 2019 Slamdance Film Festival, released by Indican Pictures.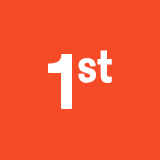 INVISIBLE LIFE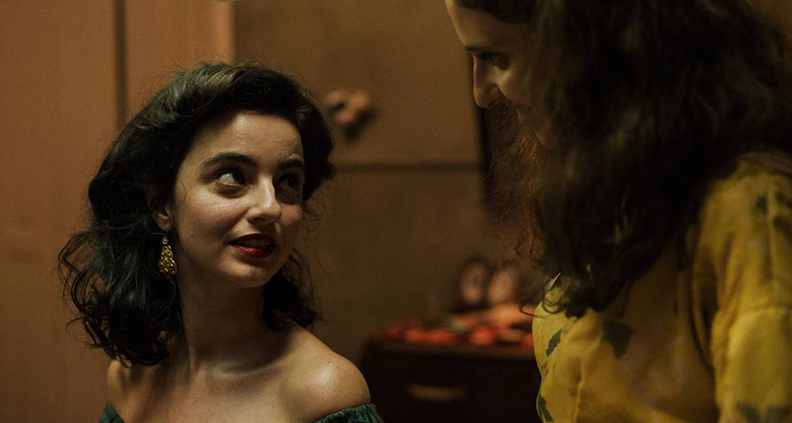 When You Can Watch: December 13
Where You Can Watch: Theaters, Spirit Awards screening series
Director: Karim Aïnouz
Cast: Julia Stockler, Carol Duarte, Flávia Gusmão
Why We're Excited: Securing the Un Certain Regard prize at the 2019 Cannes Film festival, this Brazilian-German drama is based on Brazilian-born author Martha Batalha's debut novel, A Vida Invisível de Eurídice Gusmão. Set in the conservative patriarchal confines of 1950s Rio de Janeiro, director Aïnouz follows two very tight-knit sisters—ambitious daydreamer Eurídice (Duarte) and sexually-adventurous Guida (Stockler)—whose lives are torn apart by their family's lies. Guida runs away with a lover to Greece, which ends with her pregnant and unmarried, abandoned to fend for herself in a male-dominated society that will never let her forget her mistakes. Over the next few decades, the girls' parents continue to lie to both women: Guida thinks that Eurídice has gone to Vienna to pursue her dreams of becoming a concert pianist, when in reality she's trapped in a sexually abusive marriage. Torn apart by decades of lies, the sisters languish separately in dismal lives. The film is currently nominated in the Best International Film category at the 2020 Spirit Awards.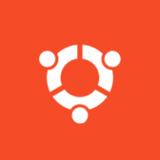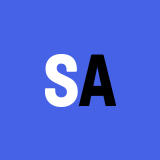 THE INFORMER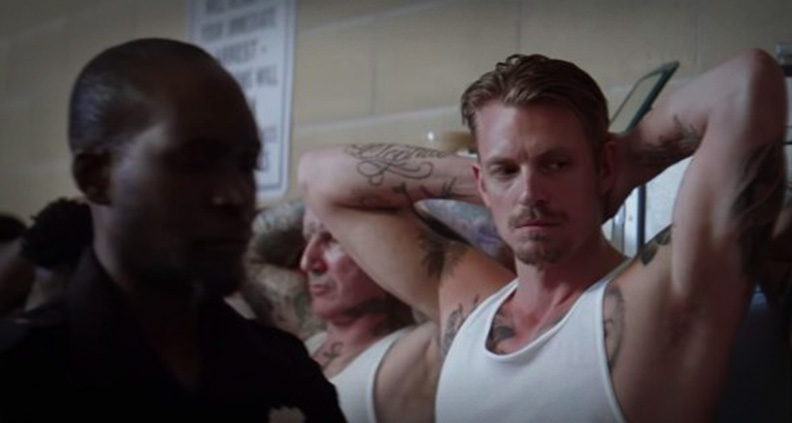 When You Can Watch: January 10
Where You Can Watch: Theaters
Director: Andrea Di Stefano
Cast: Ana de Armas, Rosamund Pike, Joel Kinnaman
Why We're Excited: Based on the novel by Swedish journalists and crime fiction authors Anders Roslund and Börge Hellström, Italian director Andrea Di Stefano's UK-produced cop thriller takes place in modern-day New York—internationalism, yay! The plot follows ex-con and former special ops operator-turned- informant Pete Koslow (Altered Carbon's Joel Kinnaman), who suddenly finds himself caught between Polish drug lords and the FBI. Forced to return to the very prison he previously fought so hard to leave behind, Koslow must get to the bottom of a drug deal gone bad before he's revealed as the mole who's been feeding intel to his FBI handler Wilcox, played by Oscar-nominee Rosamund Pike (Gone Girl, A Private War.)
THREE CHRISTS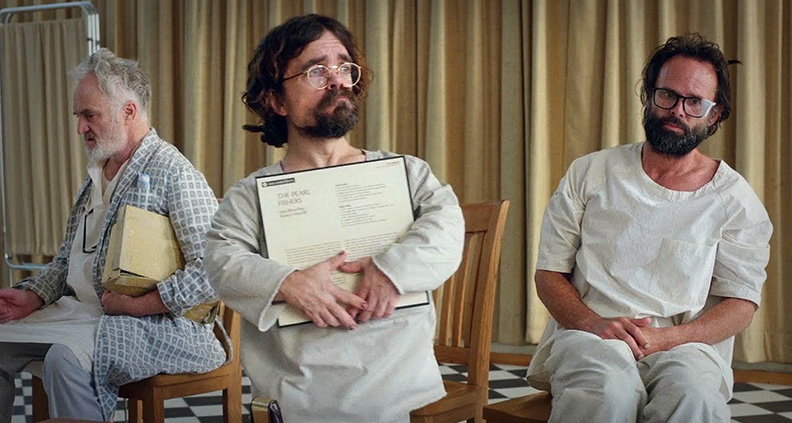 When You Can Watch: January 10
Where You Can Watch: Theaters, VOD
Director: Jon Avnet
Cast: Richard Gere, Peter Dinklage, Bradley Whitford, Walton Goggins
Why We're Excited: Adapted from Milton Rokeach's 1964 psychiatric case study The Three Christs of Ypsilanti and directed by filmmaking veteran Jon Avnet (Fried Green Tomatoes, Up Close & Personal), Three Christs follows idealistic doctor Alan Stone (Richard Gere) in his attempts to treat three unique psychiatric patients—paranoid schizophrenics Joseph (Dinklage, a 2004 Film Independent Spirit Award nominee for The Station Agent), Clyde (Whitford) and Leon (Goggins)— all suffering from the same delusion of grandeur: that they are, in fact, Jesus Christ. Premiering at the 2017 Toronto International Film Festival, the One Flew Over the Cuckoo's Nest-inspired drama is being released by IFC Films, and co-stars Julienne Margulies and Kevin Pollack.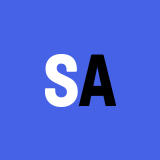 AFTERWARD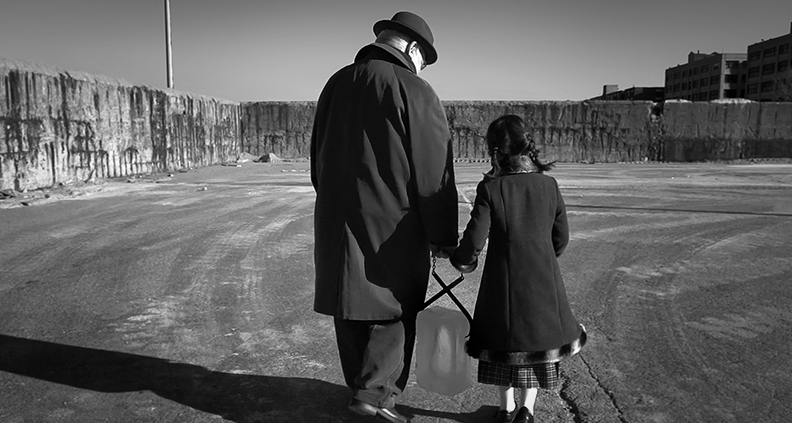 When You Can Watch: January 10
Where You Can Watch: Theaters, VOD
Director: Ofra Bloch
Why We're Excited: "Is it possible to forgive?" That's the thematic question at the heart of clinical social worker-turned-filmmaker Ofra Bloch's new documentary—one that resists an easy answer. In her feature debut, the Jerusalem-born Bloch (also a practicing psychoanalyst) delves into the trauma caused by the Holocaust and the Nakba, the displacement of hundreds of thousands of Palestinians in 1948 following the birth of State of Israel, looking at how these traumas have played out across multiple generations since the war. Therapists, historians and activists are interviewed throughout Germany, Israel and Palestine, but the project is also personal: Bloch grew up in a house across the street from the building where one of the major masterminds of the Holocaust—Adolf Eichmann—was tried for war crimes in the early 1960s.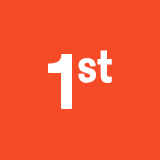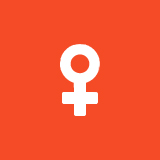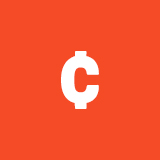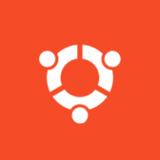 TROOP ZERO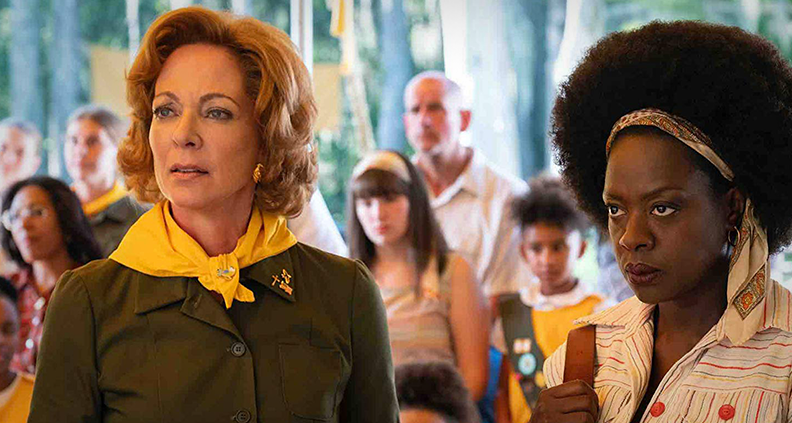 When You Can Watch: January 17
Where You Can Watch: Amazon
Director: Bert & Bertie
Cast: Mckenna Grace, Viola Davis, Jim Gaffigan
Why We're Excited: The latest from London-based writing-directing duo Amber Finlayson (Bert) and Katie Ellwood (Bertie) is a dramedy inspired by Lucy Alibar's original play, Christmas and Jubilee Behold The Meteor Shower. In 1977 Georgia, nine-year-old Christmas (Grace) is fascinated with space, determined to get her voice on the Golden Record that NASA will soon be launching into orbit. One way to accomplish this seemingly impossible goal is to win the local "Birdie Jamboree." So she forms her own Birdie Troops and sets off to the Jamboree accompanied by dad Ramsey (Gaffigan) and troop chaperon Miss Rayleen (2003 Spirit Award nominee Davis). The result is Bert & Bertie's answer to coming-of-age adventures like Stand by Me and The Goonies.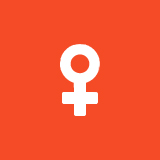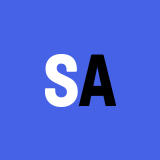 COLOR OUT OF SPACE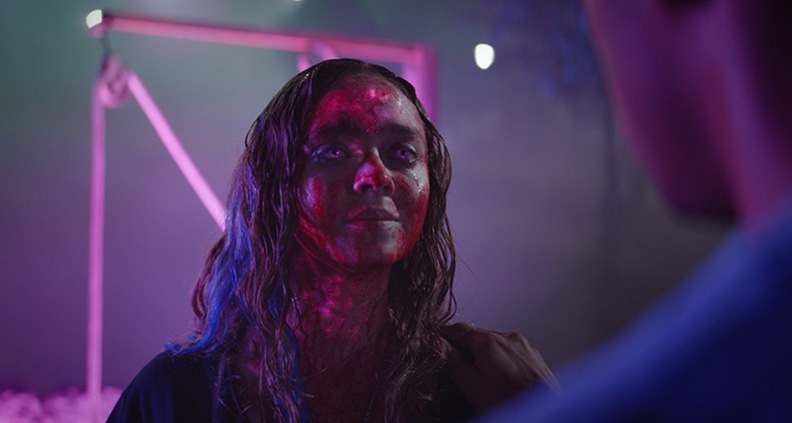 When You Can Watch: January 24
Where You Can Watch: Theaters
Director: Richard Stanley
Cast: Nicolas Cage, Q'orianka Kilcher, Joely Richardson
Why We're Excited: Based on American "weird fiction" cult author H.P. Lovecraft's short story, South African filmmaker Richard Stanley's comeback project—after a series of bizarre career troubles, brilliantly chronicled in the 2014 documentary Lost Soul—screened in the Midnight Madness section of TIFF, in 2019. In the psychedelic horror tale, struggling artist Nathan Gardner (two-time Spirit Awards nominee Nicolas Cage) is trying to make a go of it as a farmer in rural Massachusetts when a meteorite hits his farm. The extraterrestrial intervention does wonders for the crops, but also poisons the local water supply, leading to a strange series of escalating events and transformations.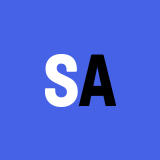 THE GENTLEMEN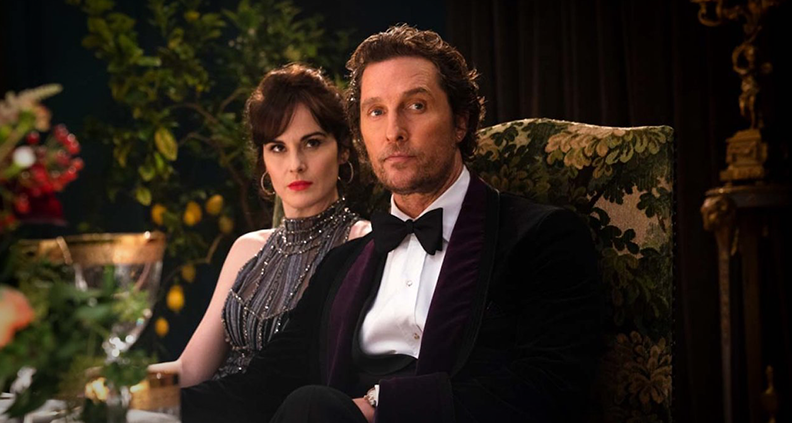 When You Can Watch: January 24
Where You Can Watch: Theaters
Director: Guy Ritchie
Cast: Matthew McConaughey, Charlie Hunnam, Michelle Dockery, Jeremy Strong, Colin Farrell, Henry Golding, Hugh Grant
Why We're Excited: After bringing us Disney's billion-dollar Aladdin remake last year, writer-director Ritchie (Sherlock Holmes) returns once again to his comfort zone: the UK-set gangster-crime-comedy film that the filmmaker first made his name with in cult hits such as Lock, Stock and Two Smoking Barrels and Snatch. Three-time Spirit Award winner McConaughey plays American expat Mickey Pearson, who has cultivated a vast cannabis empire in England by hiding his products in the country estates of bankrupt British aristocrats. Now married to cockney ice queen Rosalind (Dockery, of Downton Abbey fame) and craving a different pace of life, Pearson tries selling off his business—inadvertently inducing a treacherous power play amongst would-be buyers in the process. Mayhem (and plenty of colorful, Brit-accented cursing) ensues.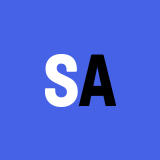 THE ASSISTANT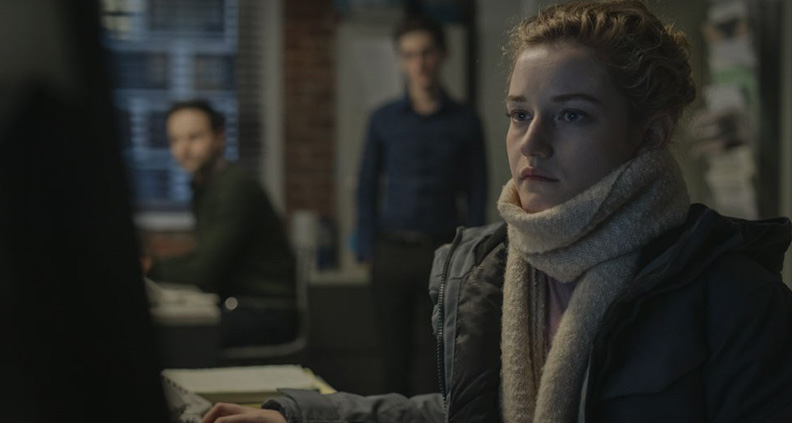 When You Can Watch: January 31
Where You Can Watch: Theaters
Director: Kitty Green
Cast: Julia Garner, Matthew Macfadyen, Kristine Froseth, Makenzie Leigh, Noah Robbins, Dagmara Domińczyk and Purva Bedi
Why We're Excited: Australian documentarian Kitty Green's (Ukraine Is Not a Brothel, Casting JonBenet) narrative feature debut takes a searing insider look into the abusive environment suffered by countless assistants in the entertainment industry. Emmy winner Garner (Netflix's Ozark) is Jane, who lands her dream job as an assistant to an industry mogul (think: Harvey Weinstein) and gets a taste of the outsized egos, sexism amongst her largely male colleagues, and daily indignities on the job. But what makes her different is that instead of waiting to divulge the truth only after she's made it decades later, she courageously decides to take a stand while still employed—steeling herself to weather the fallout, good and bad.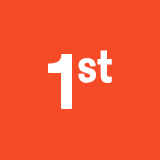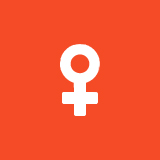 KEY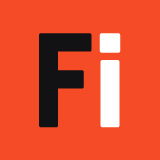 Film Independent Fellow or Member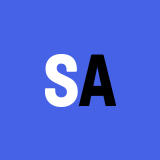 Film Independent Spirit Award Winner or Nominee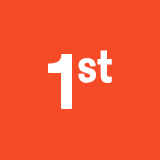 First-time Filmmaker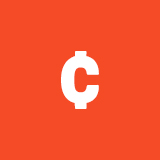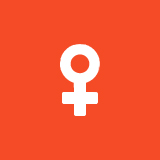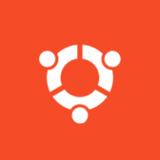 Filmmaker or Lead Characters of Color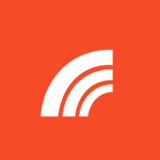 LGBT Filmmaker or Lead LGBT Characters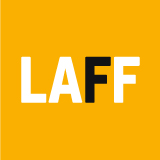 LA Film Festival Alum
(Header: Color Out of Space)