Don't-Miss Indies: What to Watch in March
For Film Independent Members who joined early enough to receive 2021 Spirit Award screeners (which finally arrived last week!), there's no shortage of viewing material to dig into right now. But that doesn't mean filmmakers and distributors aren't still hard at work. Awards season or no, there a whole new crop of brand-new Don't-Miss Indies to keep you busy.
I CARE A LOT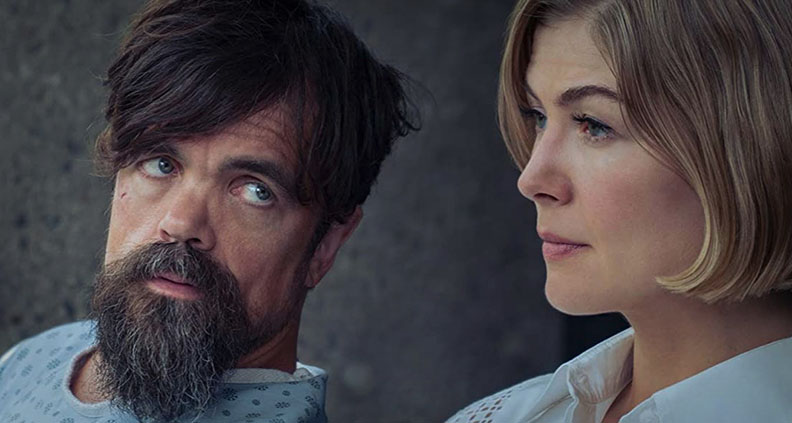 When You Can Watch: Now
Where You Can Watch: Netflix
Director: J Blakeson
Cast: Rosamund Pike, Dianne Wiest, Peter Dinklage, Eiza González
Why We're Excited: Director-writer Blakeson's third feature–after crime thriller The Disappearance of Alice Creed (2009) and dystopian sci-fi adventure The Fifth Wave (2016)–offers up a stunning and frightful con thriller tinged with dark comedy. Best known for her role in the 2014 psychological thriller Gone Girl, British actress Rosamund Pike won her first Golden Globe last weekend for her superb performance as Marla Grayson, a merciless grifter who makes a living by conning the elderly into making her the court-appointed legal guardian, thereby allowing her to drain their accounts once she sends them off to assisted living. But she's about to meet her match in her next victim: wealthy retiree Jennifer Petersen (two-time Film Independent Spirit Award winner Wiest), who happens to be the mother of mafia boss Roman Lunyov (Spirit Award alum Dinklage, from HBO's Game of Thrones). Watch our Film Independent Presents Q&A with Pike and Blakeson here.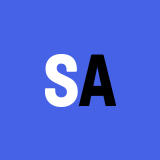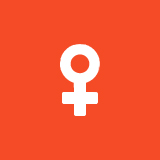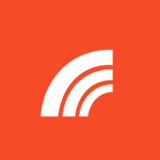 THE WORLD TO COME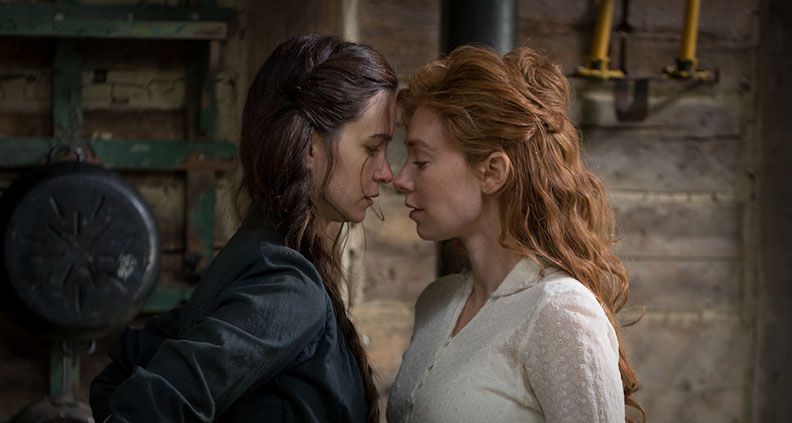 When You Can Watch: March 2
Where You Can Watch: Theaters & VOD
Director: Mona Fastvold
Cast: Katherine Waterston, Casey Affleck, Vanessa Kirby, Christopher Abbott
Why We're Excited: A 2017 Spirit Awards Best First Feature nominee for the historical mystery The Childhood of a Leader, Norwegian director Mona Fastvold's sophomore directorial offering is a melancholic forbidden romance steeped in despair and isolation. "Tuesday, January 1, 1856. With little pride and less hope, we begin the New Year," writes Waterston's Abigail in her journal. Tending to backbreaking farm work in the upstate New York frontier with husband Dyer (Spirit Award winner Affleck), the couple is reeling from the recent death of their young daughter. The only bright spot in Abigail's downtrodden existence comes in the form of new neighbor Tallie (Kirby, of The Crown fame), a free-spirit who moves into a nearby farm with abusive husband, Finney (Spirit Awards alum Abbott). "My husband is killing his hogs. And I resolved to visit you so that there would be something in my day other than his meanness," confesses Tallie, in a rare stolen moment between them. The connection between the two lonely women quickly blossoms into more than what the 19th century patriarchal society can accept. Premiering in Venice last September, the film scored the Queer Lion prize for best LGBTQ-themed film at the festival.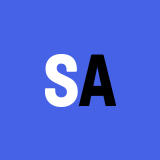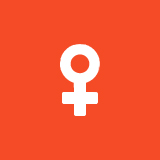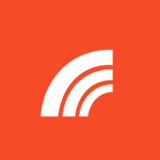 THE TRUFFLE HUNTERS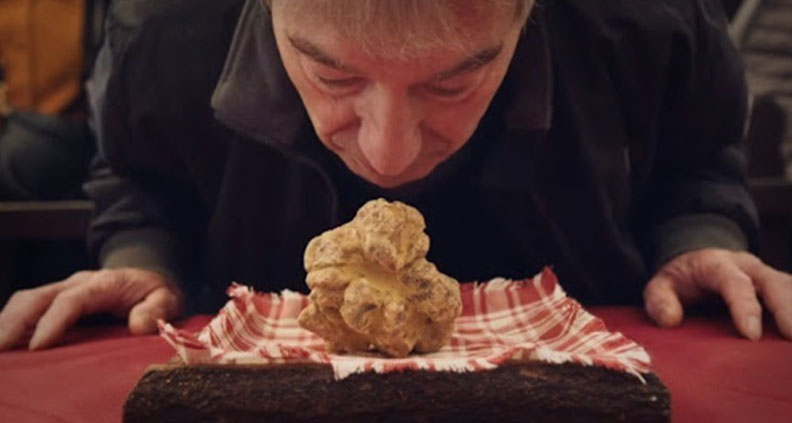 When You Can Watch: March 5
Where You Can Watch: Theaters
Director: Michael Dweck, Gregory Kershaw
Why We're Excited: A 2021 Spirit Award nominee for Best Documentary, Truffle Hunters is directing duo Dweck and Kershaw's first collaboration since the 2018 doc The Last Race, in which the latter served as the cinematographer. With their highly-trained dogs, a group of elderly men hunt for one of the most sought-after epicurean gems–the Alba white truffle–deep into the Piedmont woods of Northwest Italy. Executive produced by Italian director Luca Guadagnino (of the Spirit Award winning Call Me By Your Name and Suspiria), the delectable film is an enchanting window into a simpler world unencumbered by cell phones and laptops. And yet, the men hold the most precious knowledge of all: the secret to a rich and happy life.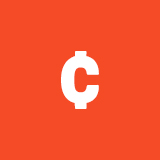 CHAOS WALKING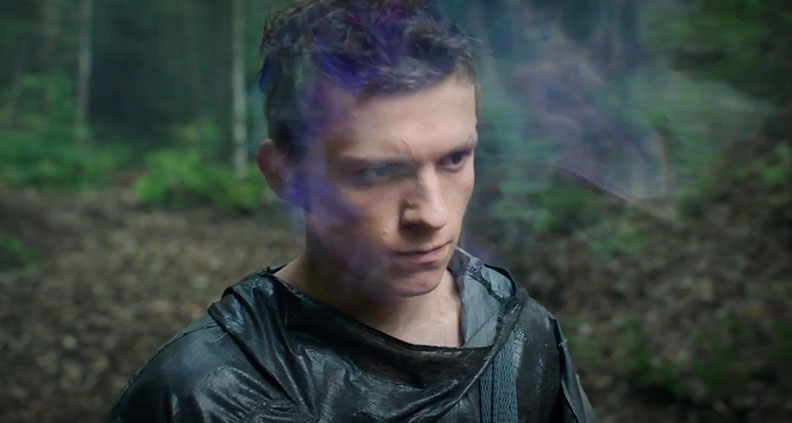 When You Can Watch: March 5
Where You Can Watch: Theaters
Director: Doug Liman
Cast: Tom Holland, Daisy Ridley, Demián Bichir, Mads Mikkelsen, David Oyelowo
Why We're Excited: Adapted from co-screenwriter Patrick Ness's YA sci-fi novel The Knife of Never Letting Go (the first in his Chaos Walking trilogy), the film is set in the not-too-distant future where there are no women and all living things on that planet–including all men–are infected by "The Noise," a condition that puts their every thought on display for all to access. When a mysterious young woman, Viola (Ridley), crash lands her ship in the area, Todd (Holland) vows to protect her, and in doing so uncovers some dark secrets about the planet. Directed by Doug Liman (Mr. & Mrs. Smith, The Bourne Identity), the film's release has been delayed several times. Initially shot in Montreal, Scotland and Iceland, the reshoots took place almost two years later to work around Holland and Ridley's filming schedules for Spider-Man and Star Wars, respectively. The Atlanta reshoots reportedly added $15M to the once scaled-down thriller's production budget.
BOOGIE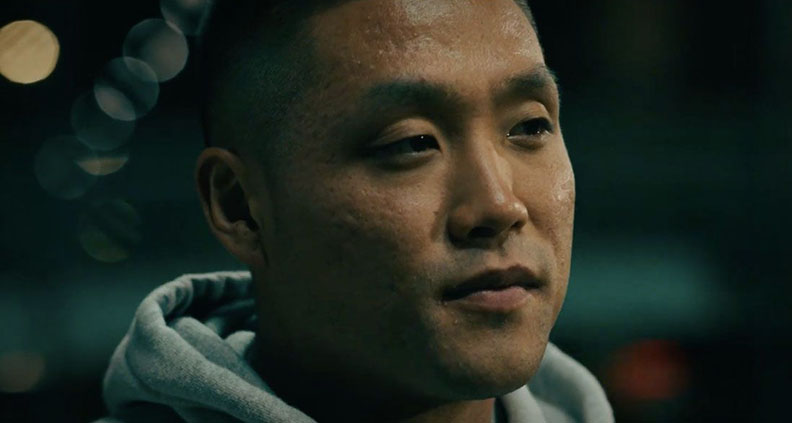 When You Can Watch: March 5
Where You Can Watch: Theaters
Director: Eddie Huang
Cast: Taylor Takahashi, Pamelyn Chee, Jorge Lendeborg Jr., Pop Smoke
Why We're Excited: Second-generation Taiwanese-American Eddie Huang was already a celebrated chef and restauranteur–he co-owns the famed BaoHaus in Lower Manhattan–before embarking on his filmmaking career with the 2015 ABC sitcom adaptation of his memoir, Fresh Off the Boat. In his feature directorial debut, aspiring basketball player Alfred "Boogie" Chin (newcomer Takahashi) dreams of one day playing for the NBA. But his parents pressure him to focus on securing a scholarship to an elite college instead. The coming-of-age drama also marks the only film appearance for the late rapper Pop Smoke–who was killed in a home invasion in early 2020–playing Boogie's rival on the basketball court, Monk.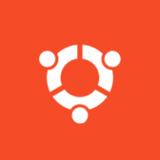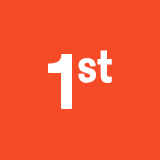 FUKUSHIMA 50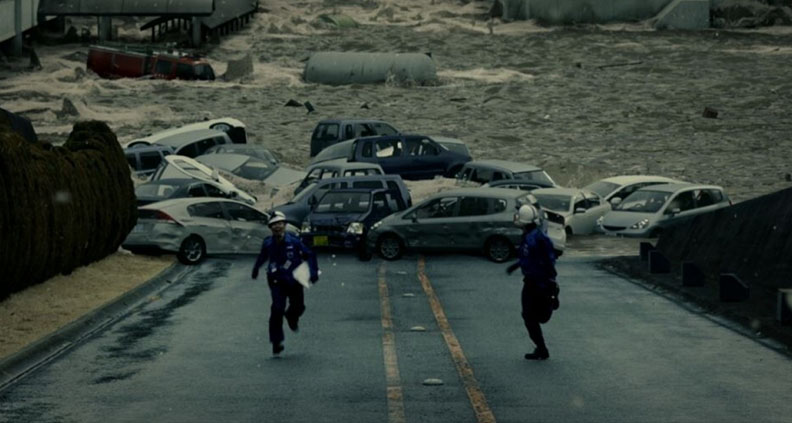 When You Can Watch: March 5
Where You Can Watch: Laemmle Virtual Cinema (three-day screening period)
Director: Setsurô Wakamatsu
Cast: Kôichi Satô, Ken Watanabe, Hidetaka Yoshioka

Why We're Excited: Based on the non-fiction book by Ryusho Kadota–On the Brink: The Inside Story of Fukushima Daiichi–Wakamatsu's film is the first dramatic Japanese feature to chronicle the nuclear disaster that took place in March 2011. Following a 9.0 magnitude earthquake in northeast Japan, the ensuing tsunami delivered waves of up to 14 meters high, causing catastrophic damage that led to massive radiation leaks at the nearby power plant. Without pointing fingers at any particular party, the film follows the staff at the plant, who stayed on the job to handle the aftermath, including shift supervisor Toshio Isaki (Satô) and the site superintendent Masao Yoshida, played by Watanabe, Oscar nominee for his role in The Last Samurai.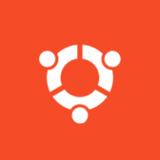 MY SALINGER YEAR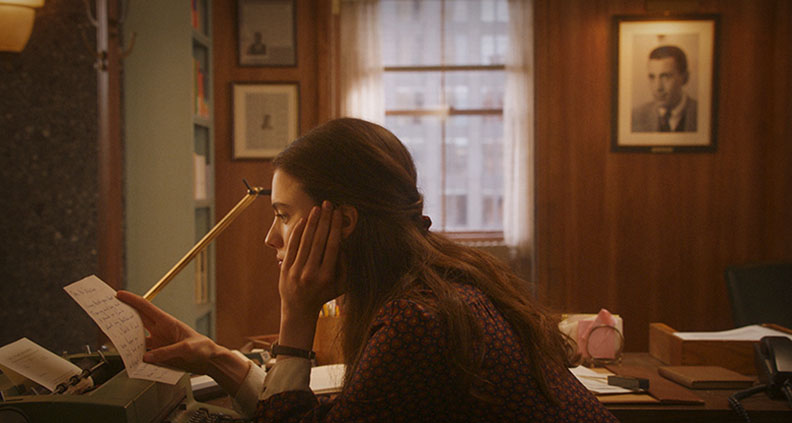 When You Can Watch: March 5
Where You Can Watch: Theaters
Director: Philippe Falardeau
Cast: Margaret Qualley, Sigourney Weaver, Douglas Booth
Why We're Excited: Fresh out of graduate school, aspiring writer and poet Joanna (Once Upon a Time in Hollywood's Margaret Qualley) moves to New York in the 1990s and lands a coveted spot at one of the city's oldest literacy agencies–as the assistant to top agent Margaret (Weaver). Since one of Margaret's clients is famed reclusive writer J.D. Salinger, Joanna's job includes answering all of his fan mail. Instead of sending the generic and impersonal responses prescribed by the agency, she begins to personalize each response under the guise of the renowned writer's voice. The drama by Canadian director Falardeau is based on Joanna Rakoff's 2014 memoir about her days working at Harold Ober Associates, the IRL literary agency that represented Salinger.
THE COURIER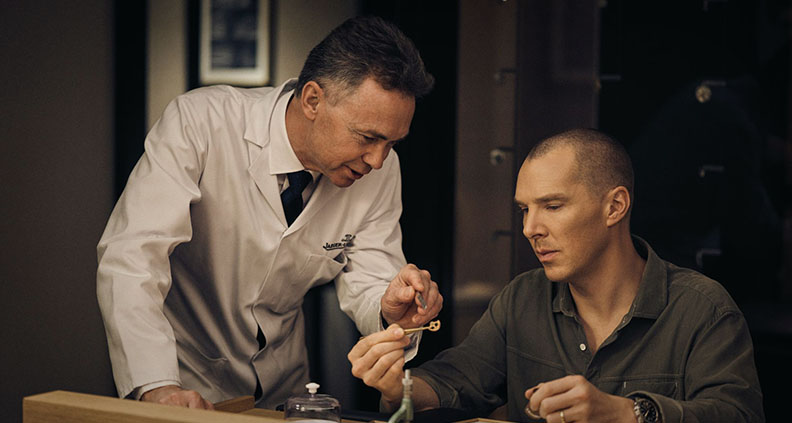 When You Can Watch: March 19
Where You Can Watch: Theaters
Directors: Dominic Cooke
Cast: Benedict Cumberbatch, Merab Ninidze, Rachel Brosnahan
Why We're Excited: "I can't believe I'm actually having lunch with spies!" exclaims amateur British spy Greville Wynne (Cumberbatch) to CIA operative Emily Donovan (Brosnahan) in Cooke's first feature since 2017's quiet romantic drama On Chesil Beach. Based on a true story, the Cold War spy drama chronicles British businessman Wynne, whose business in Eastern Europe provides an opportunity to be the go-between for Western intelligence and the Soviets during the height of the Cold War. Through his collaborations with his Russian source "Ironbark"–Oleg Penkovsky (played by Georgian actor Ninidze)–his efforts play a crucial part in defusing the Cuban Missile Crisis. Premiering at the 2020 Sundance Film Festival under the title Ironbark, the script is penned by The Hitman's Bodyguard scribe, Tom Connor.
THE FATHER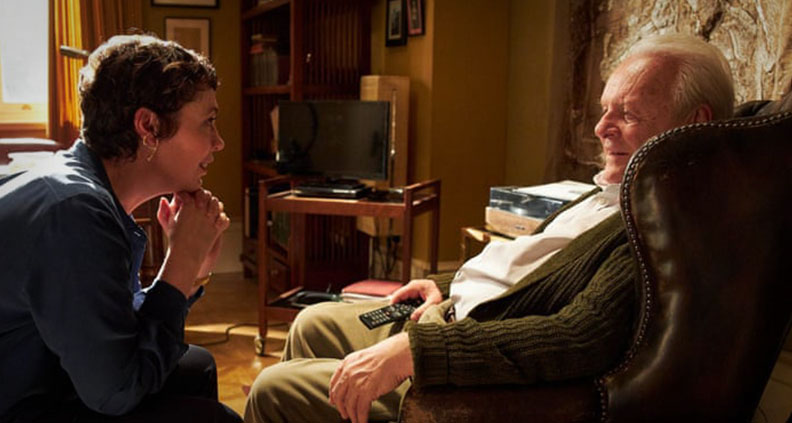 When You Can Watch: March 26
Where You Can Watch: Theaters (now), VOD (March 26)
Director: Florian Zeller
Cast: Anthony Hopkins, Olivia Colman, Mark Gatiss, Rufus Sewell
Why We're Excited: Praised for the nuanced and pragmatic way it depicts the realities of living with dementia, French playwright and director Zeller's heartbreaking drama is based on his award-winning 2012 French play Le Père. Scoring four Golden Globes nods including Best Picture, the film follows 80-year-old Anthony (Hopkins), who is quickly losing his grip with reality under the scourge of dementia. Insisting that he can manage on his own, he keeps refusing help from daughter Anne (Colman), who must watch her father lose himself right before her eyes. At one point, the father asks: "This really is my flat, isn't it?" Just when you think you know what's going on, a different and younger woman (Olivia Williams) shows up… as Anne. Winner of three prizes at the 2021 British Independent Film Awards two weeks ago, Zeller co-wrote the screenplay with Oscar-winning screenwriter Christopher Hampton (Atonement, Dangerous Liaisons.)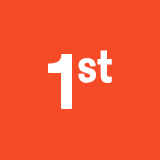 SIX MINUTES TO MIDNIGHT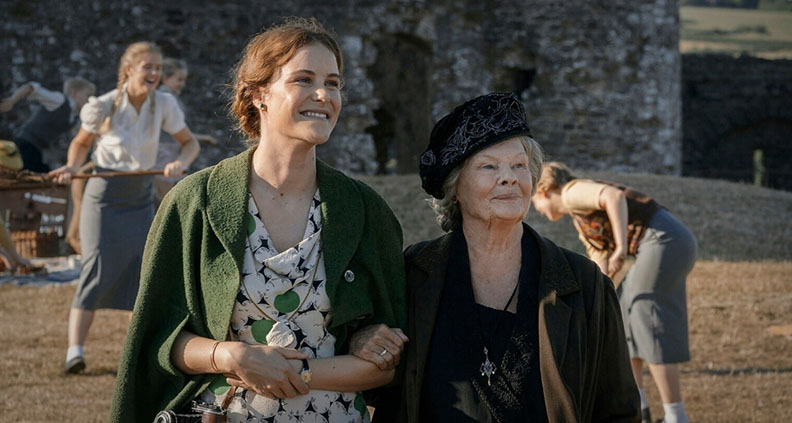 When You Can Watch: March 26
Where You Can Watch: Theaters
Director: Andy Goddard
Cast: Eddie Izzard, Judi Dench, Carla Juri, James D'Arcy, Jim Broadbent
Why We're Excited: Set in the summer of 1939 as Europe was on the brink of war, the British mystery is co-written by veteran television director Goddard (Doctor Who, Downton Abbey) along with actor, comedienne and one-time Spirit Awards emcee Izzard and Celyn Jones (The Vanishing). A mere 17 days before WWII breaks out, a teacher goes missing from an Anglo-German finishing school for the daughters of the Nazi elite. Days later, Miller (Izzard) is hired by headmistress Miss Rocholl (Dench) as the replacement. When the missing teacher's body washes up on the beach near the school, Miller begins to uncover what really happened. Shot in Wales and various locales around the U.K., the film is inspired by real events.
KEY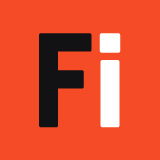 Film Independent Fellow or Member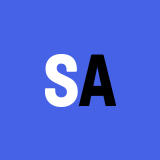 Film Independent Spirit Award Winner or Nominee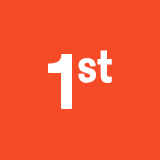 First-time Filmmaker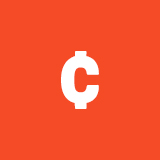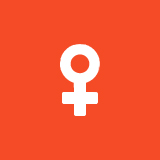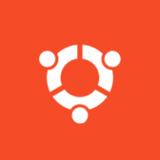 Filmmaker or Lead Characters of Color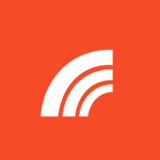 LGBT Filmmaker or Lead LGBT Characters
(Header: The Truffle Hunters)