Family Reunion: SNL's Chris Kelly Opens Up about 'Other People'
Coming home is never easy. Especially not if you're a gay, struggling comedy writer whose mother is slowly succumbing to cancer. That's the situation writer-director Chris Kelly found himself in a few years ago, an intense emotional experience that ultimately provided the inspiration for his feature debut, Other People. Drawing from these real-life experiences, Other People is a keenly observed family drama, blending tragedy and humor in ways that will be instantly recognizable to anyone who's ever endured the surreal experience of losing a loved one.
The movie—which premiered opening night of the 2016 Sundance Film Festival—is an auspicious change of pace for Kelly, best known previously as a TV comedy writer whose credits include (among others) The Onion News Network, Broad City and Saturday Night Live. In fact, Kelly (along with writing partner Sarah Scheider) will serve as Head Writer for SNL's upcoming 42nd season, beginning later this year. But according to Kelly, Other People is a far more accurate and unmediated representation of his true creative voice—not surprising, given how closely the content of the film hews to Kelly's own life.
Starring Jesse Plemons as the young, openly gay prodigal comedy writer and SNL veteran Molly Shannon as Plemons' ailing mother, the remainder of Other People's supporting cast boasts a who's-who of fan-favorite performers, including Bradley Whitford, Zach Woods, June Squibb, Retta and Paul Dooley, among others. The film will open in theaters this Friday, September 9, followed by an exclusive Netflix digital premiere later this year.
Film Independent recently spoke to Kelly about how the film has been greeted by his family, moving away from comedy, working with such an esteemed cast as a first-time filmmaker and more. Here's the conversation:
---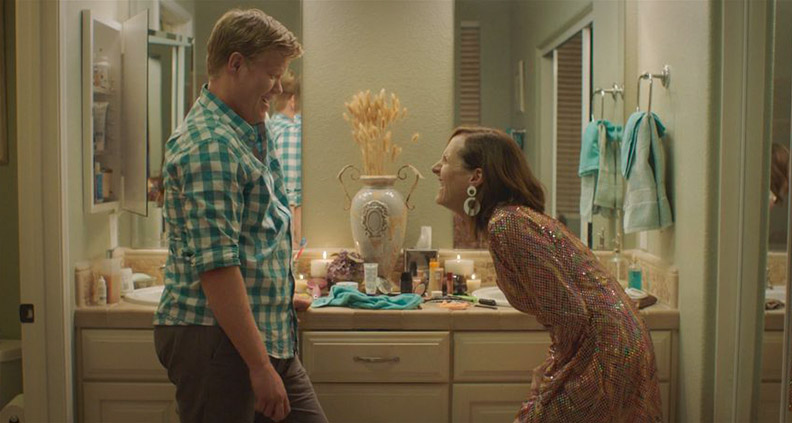 To start, could you please describe Other People for us?
Yeah, it's sort of a loosely autobiographical story about a struggling comedy writer in his late 20s moving back home to help his mother, who's dying of cancer, living with his family and kind of back in his childhood home for the first time in maybe a decade.
And how true to life is the story? 
Well, obviously the big things are true. Or true-ish. In real life, I am a comedy writer. My mom did pass away from cancer, and I did move home to live with her and my family while she was sick. Then I think a lot of the detail in how [these things] play out in individual scenes is not as true. Some scenes are combined; some are invented. What's true is the experience of being home with my mother—the way I experienced her being sick, of being home with my family. Then at times, I invent scenes or stories in ways that can best communicate that truth.
What has your family's response to the film been like? 
Well, people have sort of seen it in fits and bursts, but the reaction has been positive but emotional. It's so hard to see your mother, sister or cousin pass away onscreen. I'm sure it's a bizarre experience. I mean, it's weird for me and I wrote the movie! I've sort of had years to adjust, and for [my family] they haven't. There are scenes they don't remember, or they remember differently. I've become very aware of how surreal that must be for my other family members to watch this, to have somebody else tell the story of what they went through.
Did you have any hesitation about translating that part of your life to the screen, or did it seem natural?
I guess I had hesitations, but I have hesitations about everything! [laughs] You know, when I sat down to write a movie and was thinking long and hard about what I wanted to say and what characters interested me, all of my hesitations were overshadowed by the fact that I kept coming back to this time in my life. I clearly just wanted to write about this experience. I think it's okay, because it's not like [the film] is a takedown of anybody. If anything, it's kind of a takedown of myself.
You're primarily known as a comedy writer. How different was it to write a feature length drama—especially as your first film?
I guess I'm mostly known for comedy. That's true on paper, but I don't really consider myself that. I've always been drawn to more somber comedies, or dramas that are a little bit funny. I love every job I've ever had, but [Other People] was just for myself. When you're writing on Broad City or Saturday Night Live you're writing in the voice of that show, which is fun. But this was fun to not have to answer to anybody and just write in the tone I like, because if I'm drawing from my own experience, my own personal experience of my mother being sick wasn't nonstop drama all the time. It wasn't constant sadness and sorrow and sobbing. There were a lot of moments that were very funny and weird and strange and surprising. I think that's why the movie ended up as this sort of hybrid.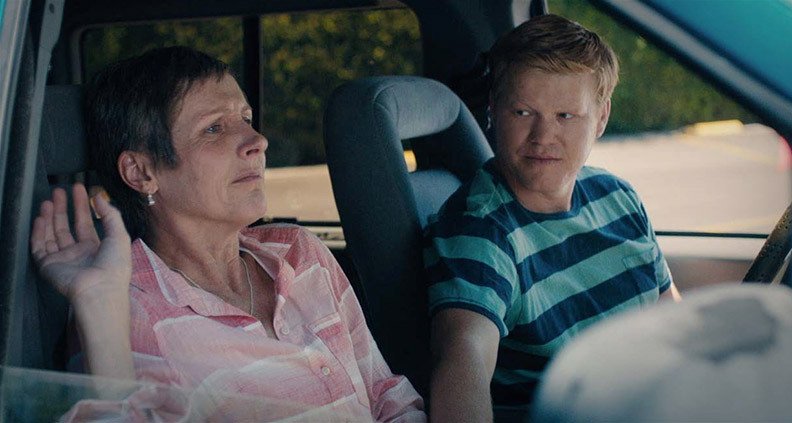 Are there any films or filmmakers you'd consider an influence on Other People's tone? 
I really like Mike White's sensibility. The Year of the Dog, Enlightened, Chuck and Buck. I just love his movies in general. He has such a specific voice. It's not a movie, but Six Feet Under was something I admired a lot when it was on. It was this incredibly dark premise, but then also kind of funny and weird and surprising.
In addition to your September 9 theatrical release, you also landed a distribution deal with Netflix. What opportunities does a platform like Netflix offer a movie like Other People?
I think it's great. That's how I watch my movies now. You know what I mean? Obviously I go to theaters a little bit—and my movie will be in theaters on September 9, which is great. But I still watch, like, 98% of my movies at home on Netflix. I think that's just how things are moving nowadays. Also, Netflix is a way for a lot of people to see [the movie] all at once. When you make something you just want people to see it. I think before there were a lot of these smaller movies that weren't able to be in every theater. Netflix is kind of the solution to that.
Last question. The cast you put together for this film is amazing, from Jesse Plemons, to Molly Shannon, to Bradley Whitford. As a first-time filmmaker, how did you assemble such a great group of actors?
It was sort of this snowball effect that started before we even had full financing. We just started reaching out to performers that I liked for my dream cast. Jesse was the first person who read it, and was like if and when you make this, count me in. I think his interest really did actually make the movie happen. I'm such a fan of his. And then slowly but surely we just sort of started sending [the script] out and talking to people for different roles. We just added people one by one. And then a little ways in we had Alison Jones, a great casting director from Los Angeles, come and help cast the other roles. There were some people I'd obviously never met before like Molly and Jesse, but there were other roles that were my friends that I kind of knew a little bit from the comedy world. So it worked out nicely.
---
Other People opens in theaters Friday, September 9. For more information, please visit the film's Facebook page.
To learn more about Film Independent, subscribe to our YouTube channel or follow us on Twitter and Facebook. To learn how to become a Member of Film Independent, just click here.