Fast Track Filmmakers Head Online to Show Off Their Projects
It may sound trite, but if there's anything this very odd plague year of 2020 has taught us it's the importance of staying connected. In normal times, we could perhaps count on a certain percentage of our social interactions—as well as our professional ones, the two being so interconnected in Hollywood—happening pretty much on accident: a quick bump-into in the screening theater lobby or grabbing a drink at the place across from the place. Or at any of Fi's many IRL networking events, panels, performances or Members-only screenings.
But now every interaction requires a degree of intentionality and formal structure, be it the Guess Who grids of Zoom or a masks-mandatory outdoor coffee date with participants safely spaced roughly the distance of one NHL regulation hockey stick. Luckily, we're no strangers to coordinating quick, structured and most importantly impactful one-on-one meetings between members of our constituency. Just check out last week's edition of Film Independent's yearly Fast Track film financing market.
Now in its 18th year, Fi's Fast Track is an intensive, four-day film financing market in which participants are connected with established financiers, production companies, agents, managers and other film industry professionals who can help move their projects forward.
Think of it as speed dating, but for people who want to make movies and people who want to give money to the people who want to make movies. And naturally, this year's Fast Track is taking place—safely—entirely online.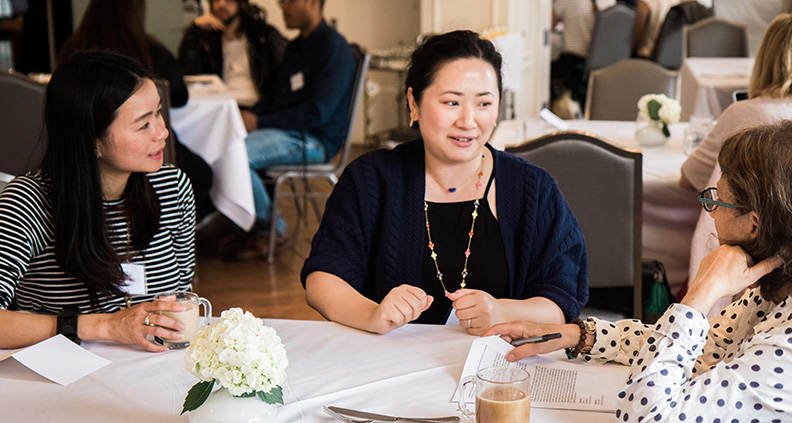 In a press release touting both Fast Track and the 2020 Producers Lab, Film Independent Director of Artist Development Lisa Hasko said, "Fast Track [creates] a space to empower producers and directors to not only hone their craft, but also develop the important relationships so crucial to bringing their projects to life and sustaining long-term careers."
Recent Fast Track success stories include Bing Liu's 2019 Oscar-nominated documentary Minding the Gap; Hikari's 2019 Berlinale jury prize and audience award-winning debut 37 Seconds; Kirill Mikhanovsky's Film Independent Spirit Award winning Give Me Liberty, which premiered at the 2019 Sundance Film Festival and Directors' Fortnight at Cannes; Christina Choe's 2018 Sundance Jury prize-winning fiction feature Nancy; and Lana Wilson's 2018 Spirit Award-nominated documentary The Departure, among plenty of others.
Industry participants this year include: A24, Be A Kindred Spirit, Big Swing Productions, Blumhouse, CAA, Cold Iron Pictures, Endeavor Content, Gamechanger Films, Gersh, HBO, Hulu, Media, Lagralane, Lionsgate, Mandalay Pictures, Neon, Netflix, Participant Media, Searchlight, and YOMYOMF.
This year's Fast Track includes 15 projects—10 narrative fiction projects and five documentary features. Let's meet them, shall we?
FICTION PROJECTS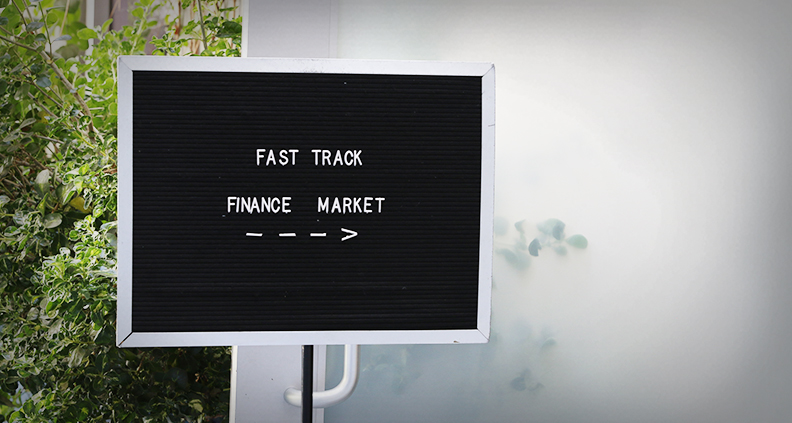 Title: all dirt roads taste of salt
Director/writer: Raven Jackson
Producer: Maria Altamirano
Logline: Through lyrical portraits evoking the texture of memories, all dirt roads taste of salt viscerally and sensorially explores the life of Mack, a Black woman in Tennessee, from her youth to her older years.
Title: American Girl
Director: Feng-I Fiona Roan
Producer: Clifford Miu
Logline: Uprooted from the US after her mother is stricken with breast cancer, thirteen-year-old Fen struggles to adjust to life in Taipei amidst the SARS epidemic.
Title: ASIA A
Director: Andrew Reid
Producer: Jake Katofsky
Logline: After suffering a spinal cord injury, a college basketball player struggles between hoping for recovery and accepting his new life as a paraplegic.
Title: End of the Line
Director/writer: Rani DeMuth
Producer: Christina Sibul
Logline: An eccentric, dysfunctional family struggles to reunite after the mother, in mid-life crisis, decides to pursue performance art.
Title: Flash Before the Bang
Director/writer: Jevon Whetter
Producer: Delbert Whetter
Logline: Inspired by the true story of unlikely heroes from an Oregon deaf school track team that overcame adversity and discrimination to seize an unprecedented victory at the 1986 State Championship.
Title: Gulaab
Director/writer: Saim Sadiq
Producer: Apoorva Charan
Logline: [no synopsis available]
Title: (The Legend of) Manchild Kenny
Director/Writer: Alfonso Johnson
Producers: Quinn Curry
Logline: Struggling comedian Kenny Reed's controversial set goes viral, creating a media frenzy that threatens his sobriety and fragile relationship with his daughter.
Title: Mabel
Director: Nicolas Ma
Producer: Luca Borghese
Logline: No one gets Callie, an awkward kid whose one friend, Mabel, is a plant— except Ms. G, her teacher who introduces her to the controversial world of "plant intelligence." Desperate to impress her, Callie builds a secret greenhouse in her backyard, but Callie's obsession sets her on a collision course with her mother and threatens her first connection with another kid.
Title: Palm Trees and Power Lines
Director/writer: Jamie Dack
Producers: Lizzie Shapiro and Maddy Askwith
Logline: During summer break, a disconnected teenage girl falls into a relationship with a man more than twice her age. She sees him as the solution to all of her problems, but his motives are not what they seem.
Title: The Weight of the Land
Director/writer: Daniel Drummond
Producer: Gia Rigoli
Logline: When a family of Latino ranch hands become ranch owners, small-town politics and violent land feuds drive a wedge between the Estradas and their small Arizona town.
Additionally, Andrew Reid and Jake Katofsky's ASIA A will receive a $20,000 Sloan Fast Track Grant, awarded in support of productions exploring scientific or technological themes and characters in engaging, innovative ways. The grant is offered in partnership with The Alfred P. Sloan Foundation.
Said Reid: "I'm thrilled to have the support of Film Independent and the Alfred P. Sloan Foundation. The resources provided are invaluable, as we continue to build a team passionate about bringing this story to life."
That's not all. New this year, with support from the Ministry of Culture of Taiwan Film Independent and the Taiwan Academy of Los Angeles have joined together to launch the inaugural Taiwan Academy Fellowship Grant. The $10,000 grant will be awarded to Taiwanese producer Clifford Miu, for American Girl.
DOCUMENTARY PROJECTS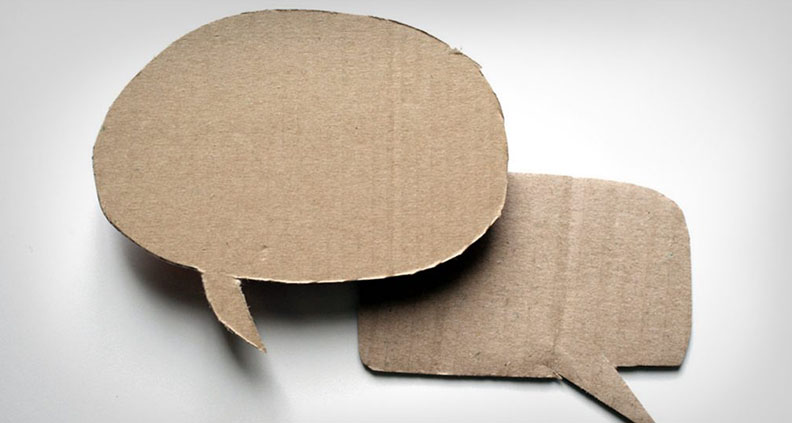 Title: After Antarctica
Director: Tasha Van Zandt
Producer: Sebastian Zeck
Logline: After Antarctica follows polar explorer Will Steger's life journey as an eyewitness to the greatest changes in the polar regions of our planet. After a lifetime of groundbreaking expeditions, no one alive has seen more of our polar world.
Title: The In Between
Director: Robie Flores
Producer: Alejandro Flores
Logline: A lyrical coming-of-age portrait of growing up on the U.S./Mexico border. Woven from the daily lives of children in the sister cities of Eagle Pass and Piedras Negras, the film celebrates and explores how the fronterizo identity takes shape.
Title: Mama Bears
Director: Daresha Kyi
Producer: Laura Tatham
Logline: Mama Bears explores the many ways in which the lives of conservative, Christian mothers are utterly transformed when they decide to accept their LGBTQ children.
Title: Sam Now
Director: Reed Harkness
Producer/Editor: Jason Reid
Logline: A mother's disappearance sends pain and mystery through her family. Sam Now follows her son's quest for answers—and healing.
Title: Seeds
Director: Brittany Shyne
Producer: Daniel Varga
Logline: Seeds is a portrait of a centennial African-American farm in Thomasville, Georgia. Using lyrical black and white imagery this meditative film examines the decline of generational black farmers and the significance of owning land.
So congratulations to all of this year's incredible Fast Track participants—and more importantly, good luck! Additional support for Fast Track is provided by the National Endowment for the Arts and RespectAbility.
Film Independent promotes unique independent voices by helping filmmakers create and advance new work. To become a Member of Film Independent, just click here. To support us with a donation, click here.
More Film Independent…