Fi Presents Loves 'PEN15' (and BFFs Maya Erskine and Anna Konkle)
Would you ever want to experience the sheer awkwardness of seventh grade again? The anxiety of dealing with all that middle school drama: boys, bowl cuts, braces, mean girls and more? Um, definitely not. But that doesn't mean we can't safely revisit those gawky, ill-fitting adolescent years again in the form of a hilarious new streaming TV series, right?
Enter PEN15, Hulu's hit new adult comedy series, created by Maya Erskine and Anna Konkle and starring the two on-and-off-screen BFFs as exaggerated, misfit-teen versions of themselves, alongside an ensemble of real-life 13-year-old costars (Erskine and Konkle both being in their early 30s, IRL.) The uproarious show is a comedy of excess, its creators said.
In a Film Independent Presents screening in partnership with KCRW on Monday, June 10, Erskine and Konkle joined Film Independent Members to screen three episodes of the show's first season, followed by an in-depth Q&A moderated by Film Independent Senior Programmer Jenn Wilson. Together, the duo spoke to the distinctive, often uncanny experience of reverting back to their adolescent selves and sifting through memorable—and often mortifying—childhood memories in order to make the critically acclaimed show.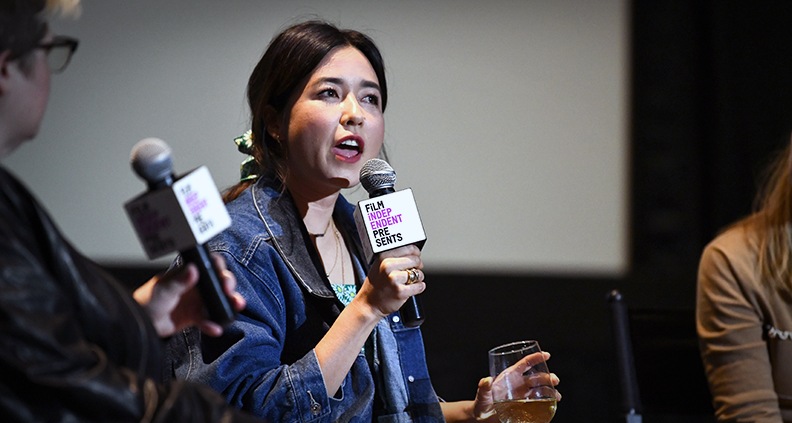 So—are the creators really playing their actual teenage selves? For Konkle, "My character is more like myself in 5th Grade," she said. "[After that age] I started to catch on to what not to do." Meanwhile, for Erskine: "I thought I was playing myself at 13, then I started watching home movies… I feel like I still revert back to that age, especially when I'm around my parents," she said. Which makes sense, as Erskine acts in PEN15 alongside her actual mother, Mutsuko.
On the physical transformation from adult to child for filming: "We tried to do almost no makeup. We added hairs to our eyebrows and our existing mustaches," Erskine said, laughing. Konkle added: "We tried to go back to before you become aware… not pretending that you don't feel comfortable; just blatantly showing that you feel uncomfortable in your body."
Of their initial collaboration—which began at NYU's Tisch School of the Arts—Erskine said: "We met in school and we created a dance together. That was sort of our first foray into working together," noting the two became fast friends bonding over both being chronic over-sharers and "finding humor in pain," she said.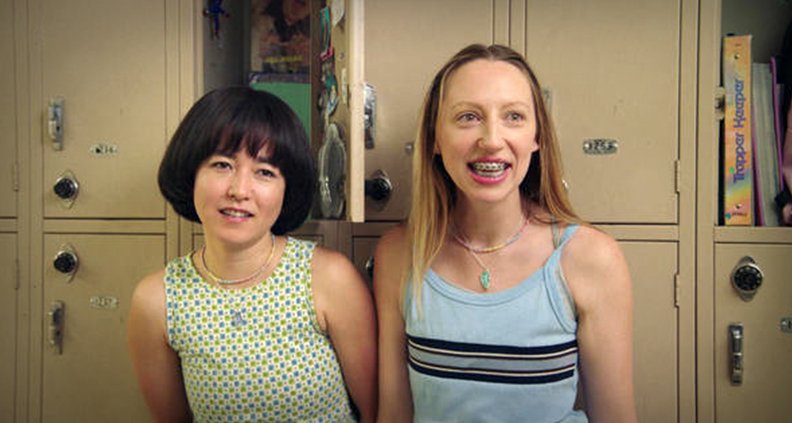 The success of the show can be credited in part to Erskine and Konkle's efforts to making previous content in the same spirit of PEN15, previously collaborating a web series dealing that similar dealt with the theme of "rejected" characters.
"What's the most reject time?" they asked themselves. "It was 13—we had never seen [that age] really portrayed accurately on TV, the way we experienced it, the ugliness of it, the awkwardness of it and how R-rated it is," said Erskine. Konkle interjected: "And R-rated not in a cool way." She continued, "The more we sifted through those 13-year-old experiences, so many of them ended up being really tragic and really funny to us," adding, "And then that kind of felt like wow, this could be a treasure trove and never end!"
How hard was it getting PEN15 off the ground? It was a lengthy process; a six-year journey that required careful rewriting and fine-tuning. Luckily, Lonely Island's production company Party Over Here was searching for projects that, in Erskine's words, "would not get made"—the perfect opportunity to develop the tone of this one-of-a-kind teen show.
"I think the more we developed it, the more we realized how deeply personal it was. It was all of our experiences," said Erskine. Which is why, she noted, it would've been unfitting to cast other actresses to play the leads.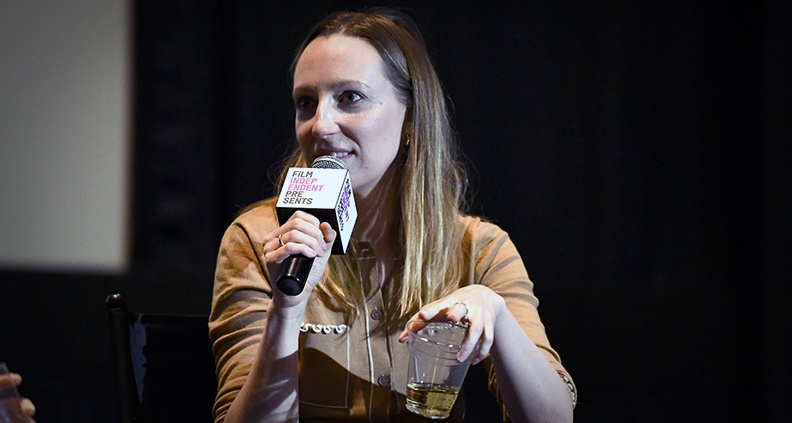 Konkle spoke to initially connecting with future collaborator Erskine over issues of anxiety. "Maya and I met over anxiety and being perfectionists, [for] a little school performance," Konkle said. "We were paralyzed and didn't sleep the night before, and connected on that front." She continued, "Then we made sort of a mission statement with our web series of trying to reconnect with what brought us in in the first place, and how to not be crippled by it."
Both women stated that PEN15 was about making something that "the other" would be inspired by. "Even if everybody else hates it, let's try to love it. What would that be like?" Konkle said—and that's how the show was created.
As Wilson pointed out, what's great about PEN15 is that in watching each episode, audiences are guaranteed to recall specific moments from their own lives; the awkwardness of youth and all the things you got away with in middle school, where any little thing could feel like it's the end of the frickin' world.
Want more Maya Erskine in person? Check her out this Sunday, June 23 at the Wallis Annenberg Center for the Performing Arts, playing the part of "Sally" in Film Independent Presents' upcoming Live Read of When Harry Met Sally, guest directed by Randall Park and co-starring Steven Yeun. Tickets here.
Coming up at Film Independent Presents…