Fiscal Spotlight: Escaping to (and from) America with Three Immigrant Tales
Welcome to Fiscal Spotlight, a special monthly round up of projects—at all stages of production—working their way through Film Independent's Fiscal Sponsorship pipeline.
***
Regardless of what any individual or institution may tell you otherwise, the truest definition of "American" is "anyone who lives in America"—if they want to be, that is. Which admittedly isn't always the case. But whatever! We're getting into the politically correct weeds here. Point is: with significant exceptions this is largely at a land, at present, of immigrants, transients and refugees, both political and economic. And while there's often a great deal heartbreak and struggle associated with the immigrant experience in America, it's also proven—from Charlie Chaplin to Minari—to be fertile ground for narrative storytelling.
For proof, look no further than the three scripted shorts we're highlighting as this month's Fiscal Spotlight subjects. Here, you'll find parts of the Indian, Korean and Russian diaspora deposited on California soil, though their circumstances and embrace of their new homeland vary wildly from tale to tale. They are, however, entirely relatable.
All three projects are supported by Film Independent's Fiscal Sponsorship program, which enables creators to solicit tax-deductible donations and seek organizational grants in partnership with Film Independent. Here's how:
June's projects include The Shape of Truth, Champion and Truckstop. Learn more about the films, including how to support, below:
THE SHAPE OF TRUTH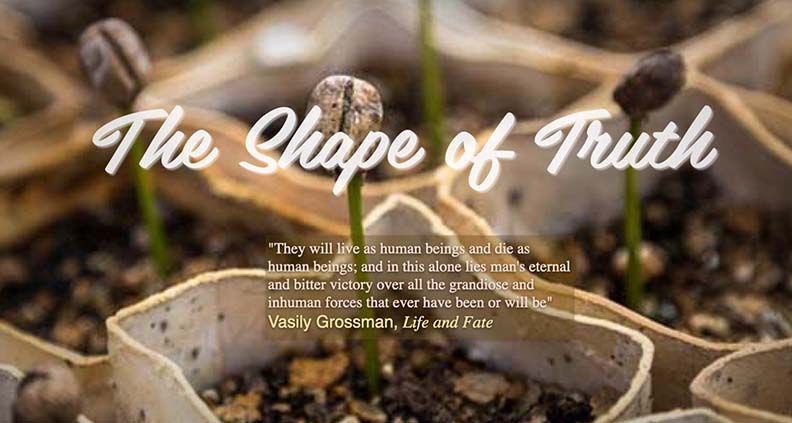 Project type: Narrative Short
Project status: Production
Writer/Director/Producer: W.Y. Geng
Producer: Becca (Suh-Hee) Han
About the project: The story begins in 2020, California. Elena, a world-renowned agronomist and geneticist, speaks at the awards ceremony. She introduces her father's deeds in the Soviet Union from her childhood memories— the beginning of her quest for scientific truth. In Moscow in 1952, Elena celebrates her seven-year-old birthday, but her father doesn't come home. The secret police arrest him for openly criticizing the director of the science academy. He refuses to sign the confession until the secret police threaten his family. He sacrifices himself to save his family, yet inspiring Elena's relentless pursuit of scientific truth. Back to 2020, California. Seventy-five-year-old Elena receives the National Science Medal, the nation's highest honor. In the end, the goodness of humanity perseveres. Her students are all around the world. In her scientific research and her pursuit of truth, she reunites with her father as if they were never apart.
Meet the filmmaker: To learn more about The Shape of Truth and how to support the project, click here. W. Y. Geng was born in Beijing, China. She graduated from Rice University, Houston, TX with a triple major in mathematics, computer science, and visual and dramatic arts (VADA). She also studied Directing at the Yale School of Drama and Italian art and cinema history in Florence, Italy. Working as a software engineer before becoming a filmmaker, Geng is currently an MFA candidate in Film & TV Production at USC, where she's the recipient of the Irvin Kershner Fund for Documentary Filmmaking, Alfred P. Sloan Production Award and Writing Award. In addition to other awards and recognition of her work, Geng is among the finalists for Warner Bros. TV Writers' workshop.
CHAMPION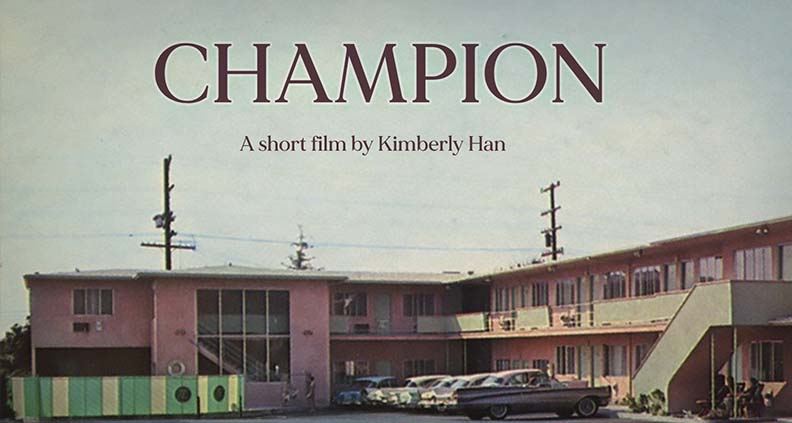 Project type: Narrative Short
Project status: Development
Writer/Director: Kimberly Han
Producers: Diana Ward, Angela Wu, DJ Jiang
About the project: It's 1997. It's been a month since 9-year-old Jimin and her older brother Kiwoo moved from Korea and started at a new school in California. They live in a dinky motel room with their mother Miran, while their father stays behind in Korea to work and send them money abroad. Jimin has been refusing to speak to her father since they parted. At school, Jimin refuses to acclimate, hoping that her family will go back to Korea soon. When the IMF financial crisis devastates Korea, however, all hope that her father can join them in America dissipates. Now, Jimin must gather the courage within herself to take the next steps alone.
Meet the filmmaker: To learn more about Champion including how to support the project, click here. Writer/director Kimberly Han is a Korean American writer-director from Seoul and San Francisco, with a passion for intimate and personal stories. For her day job, Kimberly is a Manager of Scripted TV at NBCUniversal, and she previously worked at Leverage Management and Anonymous Content. She was a Creative Executive Fellow with Film Independent Project Involve, where she produced several short films that premiered and won awards at major festivals, including Berlinale and SXSW. Kimberly graduated from the University of Chicago with an Honors BA in International Studies & Cinema Studies. Her hobby is baking cakes for her friends; her specialty is a fluffy Korean strawberry shortcake, which comes out right 75% of the time.
TRUCKSTOP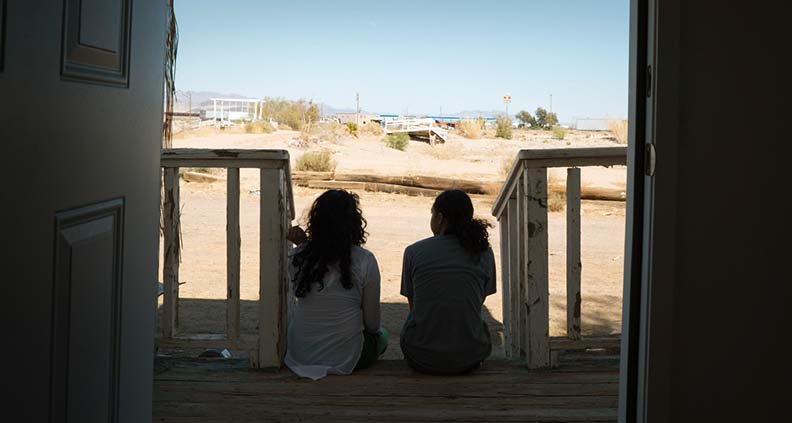 Project type: Narrative Short
Project status: Development
Director: Molly Karna
Producer: Julia Elizabeth Evans
About the project: Jasleen is a restless 22-year-old working in the short-staffed kitchen of a desert truck stop. Sunny's eighteen-wheeler pulls up; Jasleen makes sure his offer to drive her to New York still stands. The two are good friends—both from the same area of Punjab, India and looking for opportunity beyond Central California. The next day, the truck stop's manager Indu hires a local named Brittany who the same age as Jasleen. Jasleen's Aunt Maasi watches Brittany pick roti dough out of her nails and laments that Indu should've waited to hire someone Punjabi. Guilty that Maasi doesn't know her plans, Jasleen suggests Maasi keep an open mind. That night, Jasleen assembles clothes, documents, cash. Maasi accuses her niece of abandoning the family they support in India. At work the next day, a customer shoves hot food on Jasleen. Brittany intervenes and takes Jasleen to her favorite spot: an abandoned waterpark. Perched atop a graffitted waterslide, Jasleen asks Brittany why she works at the truck stop. Brittany confides—she supports her mother. The next morning Jasleen discovers Maasi has left her cash out. At the truck stop, she gets in the truck with Sunny, handing him tea and paratha. But, when the truck pulls out… we see Jasleen choose to stay.
Meet the filmmaker: To learn more about Truckstop including how to support the project, click here. Director Molly Karna is a queer, Indian-American writer and director based in Los Angeles who is currently completing her second year in the MFA in Film and Television Production at USC. Prior to USC, Molly worked in both the English and Hindi film industries. Her 2018 short Arrangement premiered at the New York Indian Film Festival in 2018 and won Best Debut Short Film Award at the Cincinnati Indian Film Festival. Producer Julia Elizabeth Evans is a storyteller and producer from the American South. She is currently pursuing her MFA in Film & TV Production at USC, where she studies screenwriting and producing.
To learn more about Fiscal Sponsorship, including its benefits and eligibility requirements by visiting our website. See which projects are currently being supported via our Sponsored Projects page.
Keep up with Film Independent…
(Header: The Shape of Truth)