Fiscal Spotlight: Three Tales of Family Caretaker Struggle
Welcome to Fiscal Spotlight, a special monthly round up of projects—at all stages of production—working their way through Film Independent's Fiscal Sponsorship pipeline.
***
No one in human history has yet escaped the terrifying twin specters of decline and death. There you are one day, your entire life stretched out before you like a circuitous mountain hiking trail, reaching up and disappearing far beyond a distant horizon. The next day—splat! The trail has suddenly become a hard theatrical flat, something to brutally smash your nose into upon any attempt to claim a single step. And too often with this depletion of time comes also a depletion of faculties: memories and identity slipping away—to quote one particularly emo pop culture robot—like so many tears in the rain.
Are we totally bumming you out right now? Sorry. Also, heads up: the rest of this lede gets even more bleak, so you might want to pull up a picture of Paddington Bear or something while we muscle through the rest of this. And what happens when we fall into decline? Well, unless we're on some sort of Forbes list or have lucked into some kind of cherry pension, it generally falls to our loved ones to find a way to provide for us.
Such facts of life unite the three stories featured in this month's Fiscal Spotlight—all supported by Film Independent's Fiscal Sponsorship program, which enables filmmakers to solicit tax-deductible donations and seek organizational grants in partnership with Film Independent.
Septembers featured projects are Forgetting Christmas, Texas Sugar and Pedacito de Carne. Learn more about the films below:
FORGETTING CHRISTMAS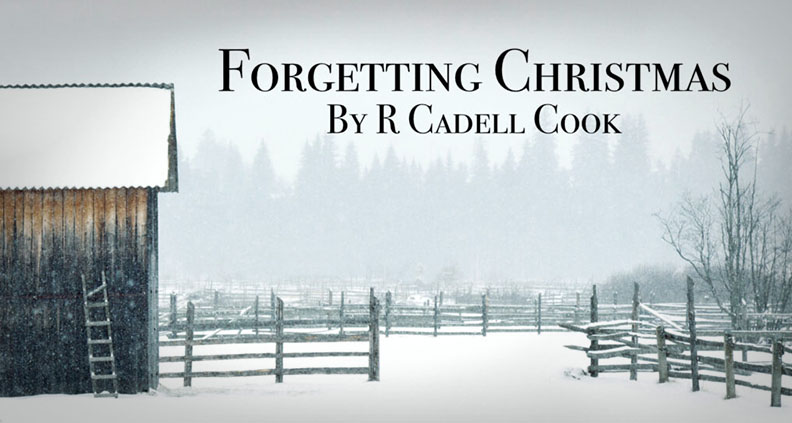 Project type: Narrative Feature
Project status: Development
Director/Writer/Producer: R. Cadell Cook
Producer: Shandra L. McDonald
Producer/Lead: Melan Perez
About the project: After vowing never to return, a young woman must come home for Christmas to save her father from trapping himself inside his few remaining memories. Crippling medical bills have made it impossible for April's family to keep their farm, but April's father, Bill, can't bring himself to tell his dying wife the truth. So he lies about their finances on her deathbed, crushing April's heart beyond repair. A year after vowing never to return, April's new life in the city is interrupted by a visit from Linette, the neighbor that bought her family's farm. Bill has been secretly living in the barn that he no longer owns, his mind fading. Her reluctant return confirms her father's stubborn attitude, but April fails to grasp his mental health issues until he mistakes her for Marie, her deceased mother. Bill becomes his own kidnapper, battling confusion and gaps in his consciousness as April and her friends try to convince him of his need for help before the sheriff's department removes him by force.
Meet the filmmakers: To learn more about Forgetting Christmas including how to support the project, click here. Filmmaker R. Cadell Cook is an award-winning, African American writer from a culturally diverse area of Maryland. He won Best Screenplay at the 2019 Pan African Film Festival, and, among other accolades, was a top four finalist at the 2021 Urban World Film Festival. Cadell's action/comedy feature, Gun Powder, scored an "8" on The Black List, and two of his web series were official selections at the 2021 American Black Film Festival. Producer Shandra L. McDonald has received awards from the Director's Guild of America, Atlanta Film Festival, IFP Film Festival, American Black Film Festival, British Film Institute, Hollywood Black Film Festival and the 48-Hour Film Festival for her projects. She is a Professor at the University of Georgia where she teaches writing, directing and producing to MFA grad students.
TEXAS SUGAR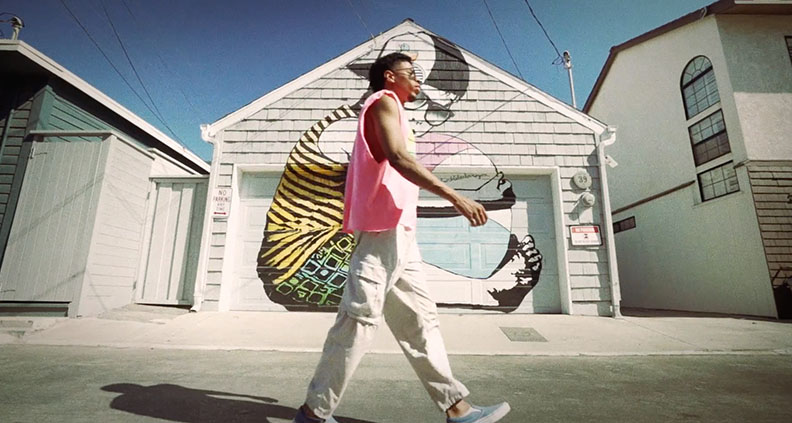 Project type: Narrative Short
Project status: Development
Writer/Director/Actor: Howard Campbell
Producer: Misha Zvagilskiy
About the project: After finding what he thinks is the perfect couple, a determined 20-year-old boy turns to escorting in order to support his terminally ill grandfather. Set in a rural trailer park in the Rio Grande Valley of Southern Texas, Junior Armond longs to find an easier and quicker way to make money to buy medication to ease his grandfather's autoimmune disease pain. Not far from their city is South Padre Island, which is home to upper class Texans and out-of-towners, who vacation there each winter. When Junior finds a vacationing couple willing to pay him for escorting services, he begins to wonder if he can escape his circumstances all together, rather than it just being a one-off rendezvous.
Meet the filmmaker: To learn more about Texas Sugar including how to support the project, click here. Filmmaker Howard Campbell is an African American and El Salvadorian actor, director and writer. He got his BFA at the New York Film Academy. He is currently attending UCLA for his Masters degree and will be graduating in May 2023. In 2019, Howard launched his own film production company, HoHoww Productions before the release of his first budgeted short film Sick Boys Die Alone. This short film was in the 2020/2021 film festival circuit, received rave reviews, and has taken home the awards for "Best Drama" and "Best Director" at the Los Angeles Indie Short Festival. His acting credits include Snowfall (FX) and AP Bio (Peacock).
PEDACITO DE CARNE
Project type: Narrative Short
Project status: Production
Director/Producer: Akilah 'AK' Walker
Producer/Writer: Diana Gonzalez-Morett
Producer: Camila Villanueva
About the project: Pedacito de Carne is a drama that follows Sandra, a young millennial caregiver for her mother, Antonia, who is living with Frontotemporal Degeneration, a rare form of dementia. The disease is quickly progressing and both women have to adjust, grieve and cope with the awkwardness and helplessness of their new roles. Both women are haunted by Antonia's delusions—most viscerally of crocodiles stalking past. The pair embarks on a journey to get answers on why they are not receiving vital benefits from social security. At the office they are met with the most complex system and rude, burnt-out workers, driving Sandra to make a bold statement. A moment of lighthearted revenge ensues and gives Sandra a sensation of levity and connection with her Mom. High off their stint, Sandra runs into an old flame, who asks her out and ignites a desire her instincts tell her to squelch. Ignoring her duties, she takes the night off. In the wake of her night of respite, to Sandra's surprise her mother, now fondly unrecognizable, meets her.
Meet the filmmakers: To learn more about Pedacito De Carne, including how to support the project, click here. Filmmaker Akilah "AK" Walker is an actress, auteur and creative producer fascinated by the performative, the magical and the absurd–especially as it relates to people of the African diaspora. Akilah was named 'Best First Time Director (Female) by The Independent Shorts Awards in October of 2021 for her directorial debut short film Ivar Tunnel: Shook Ones (IT:SO) which gained distribution and made its television debut on the REVOLT channel in July 2022. Currently, AK is in pre-production to direct her second short film, Pedacito de Carne as a fellow of the NALIP/Netflix Latino Lens Women of color Narrative Short Film Incubator. Producer Diana Gonzalez-Morett is a creative producer, writer, actress, and caregiver. Diana finds creative strength in her fluidity as a multi-hyphenate and is passionate about supporting creative visions. Diana received her MFA in Acting from the American Conservatory Theater in SF where she received awards for her innovation and work within the program. She received her BFA in Theater Arts & Acting from Marymount Manhattan College.
To learn more about Fiscal Sponsorship, including its benefits and eligibility requirements by visiting our website. See which projects are currently being supported via our Sponsored Projects page.
Film Independent promotes unique independent voices by helping filmmakers create and advance new work. To become a Member of Film Independent, just click here. To support us with a donation, click here. Your donation – and impact – will be doubled through our Board Members and Friends Matching Challenge, available through September 29.
Keep up with Film Independent…
(Header: Texas Sugar)