Fiscal Spotlight: Three Projects About Living, Working and Actualizing During COVID-19
Welcome to Fiscal Spotlight, a special monthly round up of projects—at all stages of production—working their way through Film Independent's Fiscal Sponsorship pipeline.
***
When all is said and done (sooner rather than later, hopefully) we'll undoubtedly look back on the year-plus COVID-19 pandemic as a time of incredible challenge and, frankly, incredible drama. For example: imagine a storytelling milieu whose baseline is already ripe with obstacle and pathos—an election campaign, a hospital, a poet and an artist in the Midwest—and then add an extra layer of pervasive global emergency. Really, how could a host of compelling stories not come out of such a potent and culturally urgent narrative cocktail?
In this month's Fiscal Spotlight column, we're taking a look at three such films, which all tell intimate stories of self-doubt and complex character relationships against the omnipresent backdrop of the coronavirus. We have one documentary, one short and one narrative feature—each taking place with three very different professions at their core.
And, as always, the projects are taking advantage of Film Independent's 501(c)3 nonprofit status to obtain institutional grants and tax-deductible donations via tax-deductible tax-deductible donations donations Fiscal Sponsorship:
This month's projects include Local Hero, The Nurse and Trace the Line. Keep reading to learn more—including how you can lend them your support.
LOCAL HERO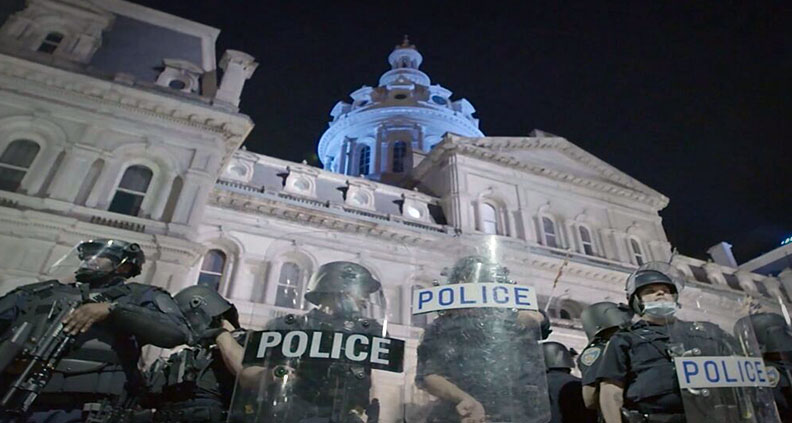 Project type: Documentary Feature
Project status: Production
Director/Producer: Gabriel Francis Paz Goodenough
About the project: In battle-weary Baltimore, a young, charismatic politician captures the hearts and hopes of the citizenry when he runs for mayor and wins. Will he be the leader that can finally heal the city's pain, or will he just bring more heartbreak? Amid a national reckoning on policing and race and a sweeping COVID-19 pandemic, we follow three candidates: a young progressive candidate intent on reforming a corrupt system, an ex-mayor trying to regain power after being removed from office and a former cop convinced to run after his brother falls victim to the city's staggering homicide rate. In a come-from-behind victory, the young progressive Brandon Scott wins the election, making him the youngest mayor in city history. We will follow him into city hall and throughout his first year, where we will have unfettered access to the new mayor to see if he has what it takes to turn the city around.
Meet the filmmakers: To learn more about Local Hero and how to support the project, click here. Gabriel Francis Paz Goodenough is a proud third-generation resident of Baltimore who began his career as a camera assistant on feature film and television projects such as A Beautiful Mind, The Sopranos and Homicide: Life on the Streets. He advanced to the position of camera operator during the Steven Soderbergh HBO series, K Street. He is a Magna Cum Laude graduate of the University of Southern California's School of Cinematic Arts.
THE NURSE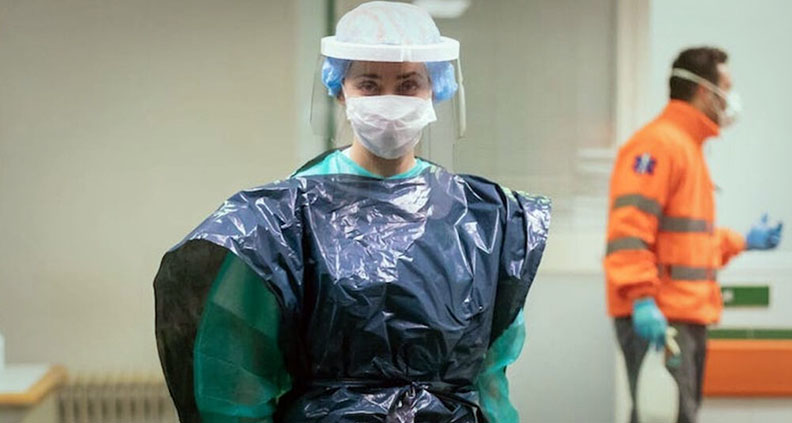 Project type: Narrative Short
Project status: Development
Director/Writer/Producer: James McNinch
About the project: A nurse hits her bottom in a traumatic profession and an abusive alcoholic marriage. This low point quickly puts her in collision with a side of herself she would never dare to meet. Pam always focuses on others at the expense of herself. As a Nurse battling through the COVID-19 Pandemic and an abusive marriage, she has a moment of clarity that rocks her soul. This change in perception puts her in collision with her selflessness and a desperation to act on the instincts of her desires. On her journey Pam meets a sage patient, Sid, who makes a last gasp plea to her that instills a ne found esteem she can't shake. She eventually squares off with her physically abusive husband, Dayton, but an opportunity presents itself for her to rid herself of the abuser permanently and she quickly finds herself stuck in a nightmare that only a miracle can fix.
Meet the filmmakers: To learn more about The Nurse and how to support the project, click here. James McNinch was a fiction writing fellow with Phillip Schultz's The Writer's Studio and earned a screenwriting fellowship from Richard Walter, the Screenwriting Chair at UCLA, where he studied screenwriting and film/television production. He and his producing partner Jeffrey Relf, along with CAA and Executive Producer Liz Bronstein, are in the process of finalizing a fashion docuseries with an A-list production company. McNinch & Relf were CNN Films Docuseries Fellows and are working on slate of projects from feature film production to episodic series development and pre-production.
TRACE THE LINE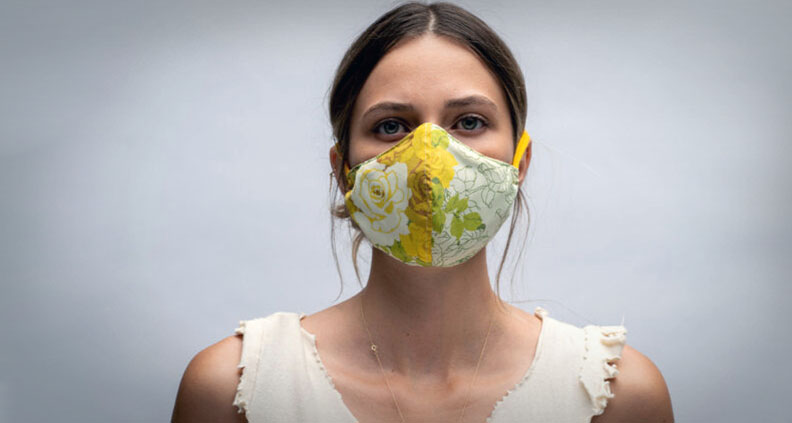 Project type: Narrative Feature
Project status: Post-Production
Director: Alejandro Miranda Cruz
Producer: Noel Miranda
About the project: A poet and a visual artist grapple to understand the world around them while practicing physical distancing during the tumultuous year of 2020. Trace the Line, part verité, part direct cinema, depicts the lives of two American artists during the tumultuous year of 2020: Asa, an African American poet, wrestles with the purpose of his life as a young Black man in a contentious nation. Eva, a visual artist, is confronted with her privilege in a society she no longer understands. Both artists struggle with the onset of the pandemic, political upheaval and social unrest. With the nation becoming increasingly polarized, Asa and Eva independently confront who they are. As the tension in the nation increases, their art deepens in the midst of the uncertainty. Through art, Trace the Line draws attention to our common connections and how these connections can forge a new path for us all.
Meet the filmmakers: To learn more about Trace the Line and how to support the project, click here. Director Alejandro Miranda Cruz began his career as a child actor, appearing in national commercials and the film Clubhouse Detectives. He later co-starred in The Lost World: Jurassic Park and Walker, Texas Ranger. In 1997, Alex won an ALMA award for his performance in the PBS TV Mini-Series, Foto-Novelas. After this, Alejandro went to film school to pursue transformative work behind the camera. Alejandro began directing commercials, product videos, and documentaries for an Advertising Agency in the Midwest. Since 2018, Alejandro has specifically worked to transform how communities of color are depicted on-screen and to build diversity in the film industry in front and behind the camera with his methodology, Cinema Dignité.
To learn more about Fiscal Sponsorship, including its benefits and eligibility requirements by visiting our website. See which projects are currently being supported via our Sponsored Projects page.
Film Independent Artist Development promotes unique independent voices by helping filmmakers create and advance new work. To support our work with a donation, please click here. Become a Member of Film Independent here.
Keep up with Film Independent…
(Header: Stronger Trace the Line)