Fiscal Spotlight: Three Projects Creating Social Impact On Screen and IRL
Welcome to Fiscal Spotlight, a special monthly round up of projects—at all stages of production—working their way through Film Independent's Fiscal Sponsorship pipeline.
***
If you've at all been watching CNN this week, perhaps you may have heard a much different Warren (eg, not yours truly) animatedly elucidating the difference between debate and action. And regardless of your ideological stance on any one of the myriad third rails currently slicing their way through America in the year 2019, one thing that engaged people of every political stripe can agree on is this: its crunch time for democracy. And no matter which hearts or which minds you're striving to win over to what, the media is a critical tool for doing so.
That's why for this month's Fiscal Spotlight column, we're taking a look at three ambitious nonfiction projects highlighting big-picture sociopolitical issues and cultural moments across the United States—including (importantly) Puerto Rico. And while these projects may have the support of their friends, family and assorted ideological constituents, the fact is they need your monetary support to find audiences and effect change. As they always say: "vote with your wallet."
Per usual, all three of this month's Fiscal Spotlight subjects continue to take advantage of Film Independent's own 501(c)3 nonprofit status to obtain institutional grants and tax-deductible donations via Fiscal Sponsorship.
This month's projects are The American Songbook, Somos La Luz and the Untitled Ady Barkan Documentary. Learn more below:
THE AMERICAN SONGBOOK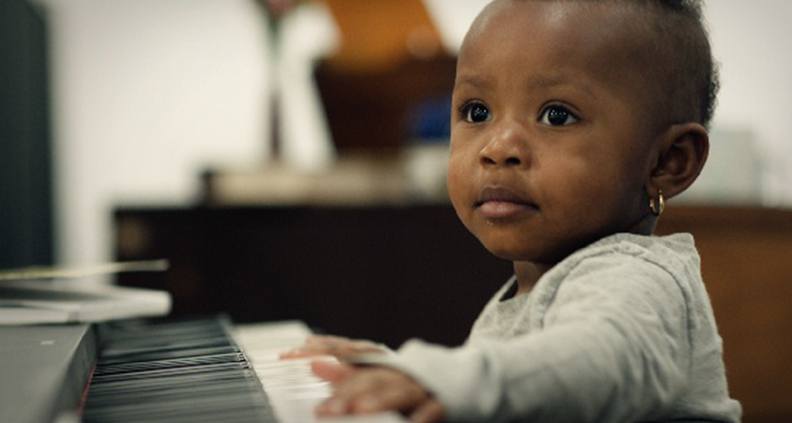 Project type: Documentary Series
Project status: Development
Director/Producer/Cinematographer: David Rochkind
About the project: The American Songbook is a genre-busting documentary-musical-series telling soaring stories of everyday heroes overcoming impossible odds. Each episode combines an emotionally rich narrative, breathtaking cinematography and original songs—performed by the subjects themselves— to create a lyrical snapshot of the American dream. Each episode will tell the story of a single individual fighting through circumstances most of us will never know; like Amor Williams, a single mom whose husband was murdered one-month before the birth of their daughter. The finale of each episode features the subject singing an original song written specifically about their experiences. This series calls attention to the fact that, even in hard times, there are incredible people around every corner inspiring us with their bravery. Now more than ever, we need to tell stories about the power of hope and the possibility of dreams.
Meet the team: To learn more about The American Songbook and how to support the project, click here. Producer/director/cinematographer David Rochkind is the founder of Ground Media, a visual media production company specializing in social-impact storytelling. He began his career as an international photojournalist, covering stories around the world for organizations like The New York Times, Time Magazine and Rolling Stone. Among others, his work has been recognized by The Pulitzer Center on Crisis Reporting, The World Health Organization and the National Press Photographer's Association.
SOMOS LA LUZ
Project type: Documentary Feature
Project status: Production
Director: Gabriel Coss
Producer: Emma Crow-Willard
About the project: Six months passed without power at the public Montessori school in Aibonito, Puerto Rico, after Hurricane Maria. Next door, the abandoned building that was once a rehab center lays quiet, unused for years. Maria Pastor of the Instituto Nueva Escuela, a nonprofit that manages public Montessori schools in Puerto Rico, talks to Janice, the school's principal. The community has wanted to transform the abandoned building into something for years. Now might be the chance. The Instituto has been purchasing supplies from overseas, but why not create those supplies at home in Puerto Rico? Why not transform that building into a fábrica (factory) where community members could work and develop valuable skills and the Instituto could purchase the materials they create for the students to learn? Somos la Luz follows the community in Barrio Pasto over the course of the three years following Hurricane Maria, as they transform the school, the abandoned building and their own mindset into one of self-sustainability and energy autonomy.
Meet the team: To learn more about the Somos La Luz and how to support the project, click here. Director Gabriel Coss is an award-winning director and editor based out of San Juan. In addition to directing music videos for artists such as Nelly Furtado and Calle 13, his work includes the Emmy-winning biographical documentary Sonó, Sonó, Tite Curet, about legendary musical composer Tite Curet and his legacy. Producer Emma Crow-Willard is a National Geographic Explorer, former NASA scientist and founding member of Roots of Unity Media, a production company designed to tell stories about women, people of color and science. In addition to Somos la Luz, she is currently producing Climate Refugee Stories, a multi-media project shining a light on stories of people around the world who have been displaced by climate change.
UNTITLED ADY BARKAN DOCUMENTARY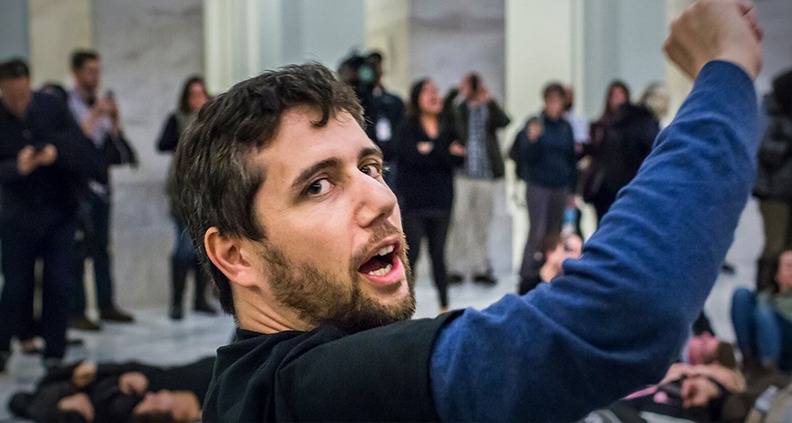 Project type: Documentary Feature
Project status: Post-production
Director: Nicholas Brukman
Producer: Amanda Roddy
About the project: Ady Barkan and his wife Rachael always said they were the luckiest people they knew. In the summer of 2016, the Yale law grad's career as a progressive lawyer was thriving, and Rachael had just given birth to their beautiful baby boy, Carl. Then, like a lightning strike, Ady is diagnosed with ALS—a deadly, debilitating disease that will soon paralyze his entire body. During a chance encounter on an airplane, Ady runs into Arizona Senator Jeff Flake, the deciding vote on Trump's Tax Bill threatening to gut Medicare and Medicaid—programs that Ady will need to rely on as his disease progresses. Ady pleads with the Senator to be a hero and vote "no." Captured on video, their conversation goes viral before the plane lands. Capitalizing on his new public platform, Ady launches the Be a Hero campaign to replace the politicians who voted to take away his health care. We get a behind-the-scenes look into what it takes to build a movement, and the power of personal storytelling as a tool for change.
Meet the team: To learn more about how to support the film, click here. Director Nicholas Bruckman produced the feature film Valley of Saints, which won the Audience Award at the
Sundance Film Festival, and was nominated for an
Film Independent Spirit Award. The film was released on
Netflix and was a New York Times Critics Pick. Producer Amanda Roddy has produced film projects for clients such as The Nature Conservancy, The Muse, Facebook, CoverGirl, Cambridge University Press and The Center for Popular Democracy, and is a producer with People's Television in Boston.
Learn more about Fiscal Sponsorship, including its benefits and eligibility requirements by visiting our website. See which projects are currently being supported via our Sponsored Projects page.
Get More Involved…
(Header: Somos La Luz)