Fiscal Spotlight: Three Shorts About Women's Bodies and Health
Have you ever seen one of those diagrams mapping out the complete human nervous system? Aside from being super creepy in a Cronenbergian body-horror sort of way, it's fascinating to marvel at how complex and interconnected our bodies are, including our precarious brain chemistry. And while it's certainly not a competition, women's bodies and minds are certainly complex and interwoven in their own unique way. Especially given that they are constantly commodified, controlled or otherwise imperiled by legislative and interpersonal overreach.
In this month's Fiscal Spotlight column, we're taking a look at three short narrative films created by women, each examining issues of female protagonist's physical and mental wellbeing in response to moments of stress and trauma. Here we'll take uncomfortable trips back home to reunite with aging parents, the honeymoon suite for surprising discoveries and an intense doctors' room conversation revealing an unsettling pattern of behavior. So if any of those sound too upsetting for you, here's your trigger warning.
As always, these films are being supported by Film Independent's Fiscal Sponsorship program, enabling filmmakers to solicit tax-deductible donations and organizational grants in partnership with Film Independent. Here's how:
June's featured projects are Betta Fish, A Woman's Body and Aria. Read on to learn more about each film and how you can lent their makers your support…
BETTA FISH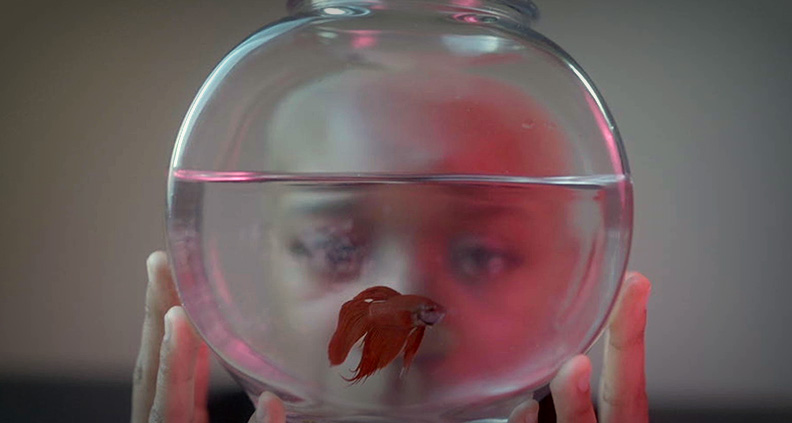 Project type: Fiction Short
Project status: Development
Writer/Director/Producer: Louvinia "Lou" Robinson
Producer/Actor: Lori Laing
About the project: Betta Fish is a heartfelt coming-of-age story centered around Elle, a recent college graduate. Upon returning home, Elle finds her family dynamic shifting due to a life-changing decision made by her mother. As Elle navigates her own ambitions and plans for the future, she discovers her mother's deteriorating mental state, which ultimately forces her to find a path forward for herself and her younger sister, Cassidy. The film will seek to create a platform for open conversations about mental health, family dynamics and resilience, de-stigmatizing the conversation around mental health and promoting understanding and support for those facing similar challenges within the BIPOC community.
Meet the filmmaker: To learn more about Betta Fish including how to support the project, click here. Filmmaker Louvinia Robinson is a Chicago-born, Houston-bred actor/director/producer. Her career in the spotlight began as a Division 1 basketball player at Texas A&M-CC. Upon graduation, she moved to Atlanta to pursue acting and later ventured to New York where she started a production company, quickly establishing herself directing and producing content for independent brands and music artists. She directed, produced and wrote the project, Rock Bottom, which experienced a great boost in early 2020 when the trailer went viral on social media. Since then, the project has garnered the attention of media giants such as A24, Marlon Wayans and Keenan Thompson's production company.
A WOMAN'S BODY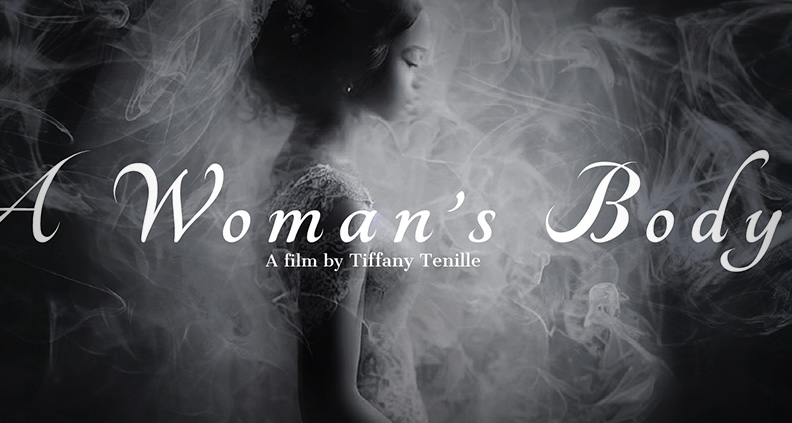 Project type: Fiction Short
Project status: Post Production
Writer/Director/Producer: Tiffany Tenille
Producers: Betsey Grupp, Dr. Trevor GrandPre, Isabell Bernard, Zach Bernard
About the project: In the afterglow of their happy occasion, a newlywed couple encounters a painful truth on their wedding night that puts their future together in peril. A Woman's Body delves into the journey of young newlyweds Jolene and Clyde, who on their wedding night, joyously celebrate the beginning of their life together as husband and wife. However, their marital bliss is cut short by a distressing truth about Jolene's body that has been kept secret from Clyde. With the weight of this challenge upon them, the newlyweds are forced to confront their fears and insecurities, which are deeply rooted in the purity culture and the religious beliefs they were raised in. Will Jolene and Clyde's love prove strong enough to weather the storm? Or will the truth prove too strong for their marriage to bear? Only time will tell, for the newlyweds must first learn the true meaning of love, and ultimately find a way to move forward with trust and forgiveness as their guiding principles.
Meet the filmmaker: To learn more about A Woman's Body, including how to support the project, click here. Tiffany Tenille's work often delves into the coming-of-age journeys of young women teetering on the brink of mental collapse, a theme powerfully depicted in her directorial debut, Albion Rose. The short was awarded 'The Future of Film is Female' post-production grant, the Phenomenal Person in Film Award from Cinema Femme and received high praise from RogerEbert.com, calling it "utterly mesmerizing." The film recently premiered at MoMA. Originally from Chicago, Tenille earned her BFA in Acting from The Theatre School at DePaul University. Her breakout performance in Jezebel, where she played the titular role, was met with critical acclaim during its world premiere at SXSW, ultimately leading to its acquisition by Ava DuVernay's Array. The film's subsequent screenings in select theaters and on Netflix cemented Tenille as a rising star in the industry.
ARIA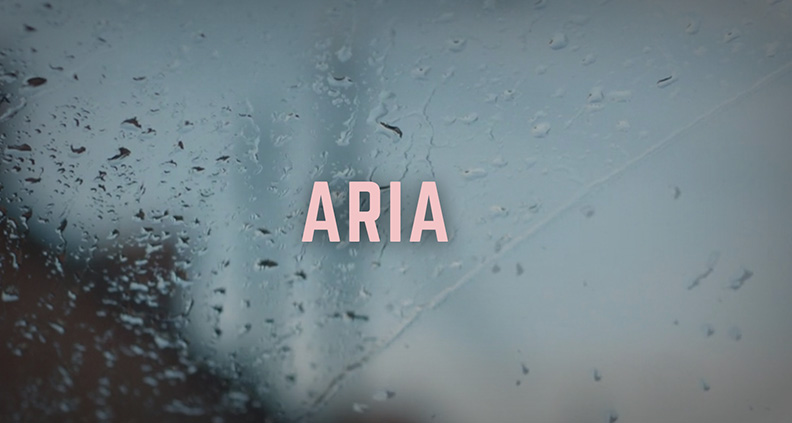 Project type: Fiction Short
Project status: Production
Writer/Director: Federica Belletti
Producers: Nina Cochran, Mahak Jiwani
About the project: At the end of a friendly late evening workout, Aria and Davi (both 25) fall into bed together. They agree to have protected sex and they're both enthusiastic about the encounter, until Aria notices, after the fact, that Davi has removed the condom. Upset by Davi's deceit, Aria heads home without confronting him. In the morning, her confusion and worry spiral into increasing anxiety and physical discomfort. A few days later, the pain escalates. At dawn, Aria is frantically searching for affordable gynecological care. She finds herself harassed by an anti-abortion activist, at a clinic that can't see her because the demand is too high, and finally in an emergency room. Alone and scared, she experiences a panic attack that spikes when a doctor tells her that she has contracted a sexually transmitted infection. The doctor, also a woman, offers comfort and reassurance, but inadvertently judges the young woman. When Aria angrily tells the doctor that Davi removed the condom, Aria learns that, unfortunately, this behavior, known as "stealthing," is common. Aria staggers out into the city, shocked by this new knowledge.
Meet the filmmaker: To learn more about Aria, including how to support the project, click here. Federica Belletti is a filmmaker originally from Italy, based in New York. She was a Location Manager on Tape, Italian Studies, Dick Johnson is Dead and worked as Assistant to producers Anna Gerb and Neal Dodson. Federica has produced twelve award-winning narrative shorts that played at 150+ festivals worldwide, including SXSW, the Hamptons Film Festival, Montclair Film Festival and Sydney Film Festival. Amongst them, Refugee sold to The New Yorker Magazine in 2022 and Ayaan was long-listed for an Academy Award in 2023. Currently, Federica produces for Film Manufacturers Inc, is in post-production with Keep it Open by Lucy Teitler and Pink Flags by Misha Calvert. She is a graduate of the Columbia University MFA Producing Program, an alumna of the Tribeca Film Institute as well as BAFTA Los Angeles.
Learn more about Fiscal Sponsorship, including its benefits and eligibility requirements, by visiting our website. Check out our Sponsored Projects page to see the projects are currently being supported.
Celebrating 30 years, Film Independent Artist Development promotes unique independent voices by helping filmmakers create and advance new work. Become a Member of Film Independent today. Support us with a donation here.
Keep up with Film Independent…
(Header: Betta Fish)