Fiscal Spotlight: Three Tales of Black America at a Turning Point
Welcome to Fiscal Spotlight, a special monthly round up of projects—at all stages of production—working their way through Film Independent's Fiscal Sponsorship pipeline.
***
Though not formalized into its current form until 1970, the antecedents of Black History Month reach back nearly 100 years—to 1926, when "Negro History Week" was first developed as a concept by author, advocate and historian Carter G. Woodson. This year, the annual month-long observance of key figures, events and achievements in the long arc of the African diaspora feels as urgent as ever, following a turbulent year marked by the ongoing police slayings of Black Americans and eruption of Black Lives Matter protests in response.
For this month's Fiscal Spotlight column, we want to take a look at three great projects seeking to document and explore the evolving nature of Black life in America—from the football field, to the church pew, to the streets. Two projects are feature documentaries and one is a narrative short. All are from accomplished Black storytellers with a clear vision and something to say.
As always, these projects are taking advantage of Film Independent's 501(c)3 nonprofit status to obtain institutional grants and tax-deductible donations via Fiscal Sponsorship:
February's projects include Force of Blue, Let the Church Say and Eye for an i. Keep reading to learn more, as well as how you can help support them.
FORCE OF BLUE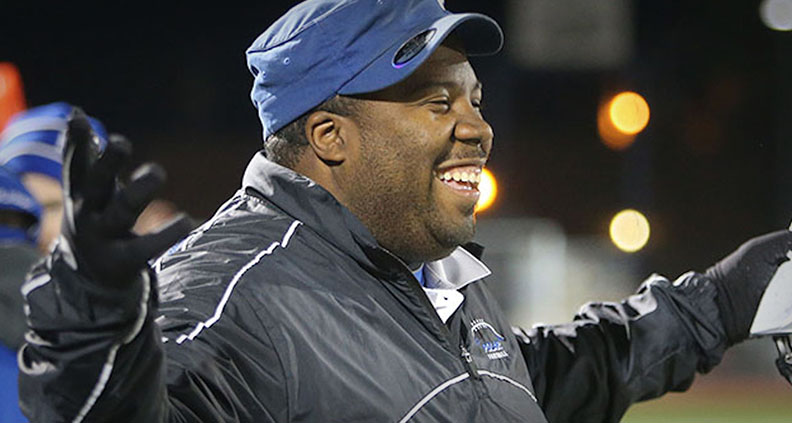 Project type: Documentary Feature
Project status: Post-Production
Director: Jeffrey Williams
Producer/Cinematographer: Jon Cermin
About the project: On the North side of Minneapolis, MN is North High School. Ten years ago, North High School was slated to close due to declining enrollment. But with the support of the community, North was given a reprieve. In five years, North went from barely able to field a football team to State Champions, in 2016. Now they're one of the top football programs in the state. What makes this team unique is their coach: a Black Minneapolis police officer. In a community that has had a tumultuous relationship with the police, it's ironic that that a police officer is a beacon of stability and hope for many of its youth. This year, armed with a new football stadium and a talented, veteran team, Officer/Coach Charlie Adams III will try to navigate his way through the rough streets of Minneapolis, a change in season due to COVID-19, and a challenging football schedule to win his second state football championship.
Meet the filmmaker: To learn more about Force of Blue and how to support the project, click here. Director Jeffrey Williams is a graduate of Colgate University and the Howard University School of Communication with an MFA in Film. While at Howard, he won the prestigious School of Communication's Paul Robeson Award for Best Producer. After finishing film school Jeffrey returned to Minneapolis and was the winner of two significant filmmaking fellowships: The Bush Artist Fellowship for Screenwriting and Independent Feature Project-North/McKnight Artist Fellowship. Jeffrey is the founder of Ballers-4-Life Filmworks, a newly formed production company that is designed to produce sports-related content for multiplatform distribution.
LET THE CHURCH SAY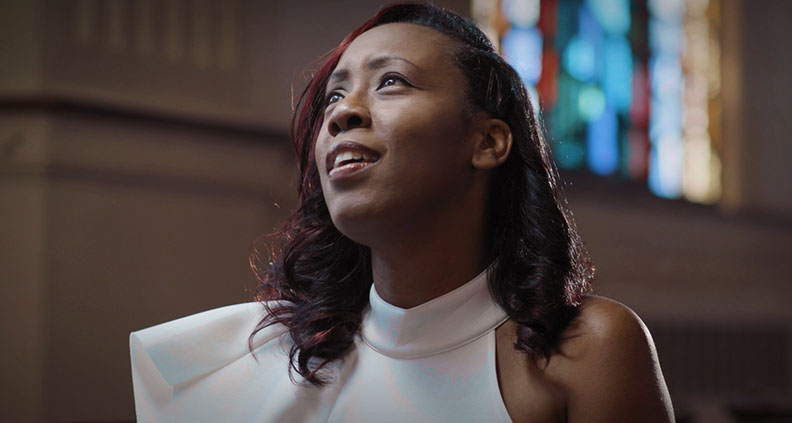 Project type: Documentary Feature
Project status: Production
Director: Rafiq J. Nabali
Producers: Joe Howell, Mahalia Latortue, Nancy Howard
About the project:  Throughout years of oppression and sacrifice among Black Americans, one thing has remained: the Black Church and its impact on Black culture today. Nevertheless, in the light of the current decline in church attendance amongst Blacks and the loss of its central role in African American communities, some—like Eddie Glaude Jr., Religion Professor at Princeton University—argue that the Black church is dead. Is it true? Filmmaker Rafiq J. Nabali unearths testimonies from Black brothers, Black sisters and contributors to this current revolution in order to see where the church is in all this pain. Through conversations with activists, progressive-thinking pastors and the most knowledgeable of voices, he discovers where the church has and hasn't been involved. Does the institution's involvement, or lack thereof, give credit to its livelihood—or point to its inevitable extinction? Is this the end of the Black church as we know it, or is it only the beginning?
Meet the filmmaker: To learn more about Let the Church Say and how to support the project, click here. Filmmaker Rafiq Nabali is a current SCAD student whose passion for current cultural events inspires him to create stories that explore the viewpoints of unsung heroes. Uncompromising and indefatigable, Jordan crafts films with insight, deep emotion and enlightening perspectives. In this project, Jordan will combine his deep commitment to Christianity with his ambitious skills as a filmmaker. His journey into the heart and history of the Black church will provide a personal view of the vital connection between race and religion.
EYE FOR AN i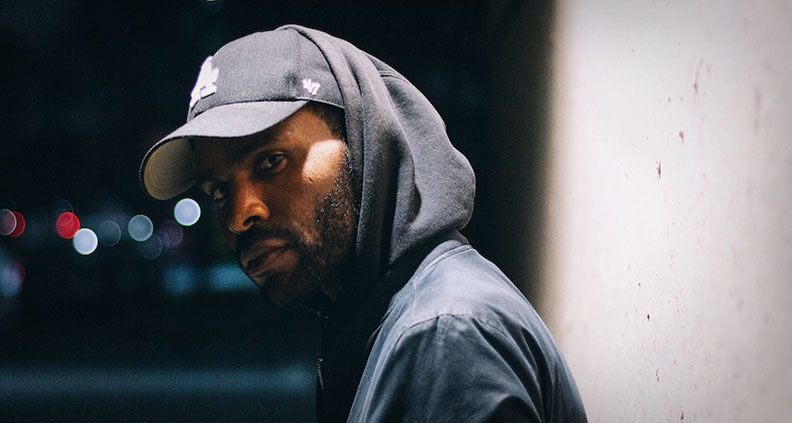 Project type: Narrative Short
Project status: Development
Director/Writer: James Grisom
Producer: Letia Solomon
About the project: After losing his sister to a stray bullet in a gang-related shooting, societal pressures from his community of Compton, CA push Jeremiah to respond. This film opens on the streets of Compton, where we see a piano and young black male under the illumination of a streetlight. Here, we are introduced to Jeremiah, our protagonist, as well as his younger sister, Mira. Other men from the neighborhood are in the background reacting to an unknown vehicle creeping down the street. Jeremiah walks to get his sister out the street just as the car pulls up with men ringing shots out from the windows. Mira is struck by a bullet—her body lays in the street across from Jeremiah—lifeless. Jeremiah enters into a void, striking the piano keys ferociously. Jeremiah feels trapped. Stuck in a fit of rage, sorrow, and guilt. He seeks answers from his father, but after finding no solace, chooses to act on his own.
Meet the filmmaker: To learn more about Eye for an i and how to support the project, click here. Filmmaker James Grisom is a storyteller who aims to share the lives and humanity of his community through film and music. In 2015, he graduated from UC Berkeley with a B.A. in Religious Studies. As a scholar-athlete, he played football for the Cal Bears and received the Jonathan and Judy Scholar Athlete Award. In 2017, he was nominated at Cambridge University's Water Sprite Film Festival for Filmmaker of the Future Award for his work on the documentary Still I Rise. In the same year, he was selected by the African American Policy Forum (AAPF) to take part in an intergenerational dialogue on black men and masculinity. James is currently attending USC's School of Cinematic Arts MFA in Film & Television. He is a George Lucas Scholar.
To learn more about Fiscal Sponsorship, including its benefits and eligibility requirements by visiting our website. See which projects are currently being supported via our Sponsored Projects page.
Film Independent Artist Development promotes unique independent voices by helping filmmakers create and advance new work. To support our work with a donation, please click here. Become a Member of Film Independent here.
Keep up with Film Independent…
(Header: Force of Blue)