Fiscal Spotlight: Three Unsettling Genre Films for a Very Scary Spring
Welcome to Fiscal Spotlight, a special monthly round up of projects—at all stages of production—working their way through Film Independent's Fiscal Sponsorship pipeline.
***
As the crisp THWAP! of Hollywood's most infamous backhand recedes into industry lore, so too has a historic 2022 awards season been issued, absorbed and dissipated. So what next? Well, with the springtime weather (and bellyfuls of Easter chocolate) getting us hyped up like a grease-covered Northman dancing around a Bjork-approved Icelandic campfire, we now turn our attentions toward a more primal state of being—and a more heightened set of emotions. Madness. Lust. Fear. In other words: the sort of the things that inform this month's list of genre-skewing (horror and thriller, specifically) #FiSpo selections.
Below you'll find three film projects destined to comfortably fit right beside such prestige horror/thriller favorites as It Comes at Night, Hereditary and It Follows. Here you'll find collegiate weekends gone awry, secrets romances, nefarious family legacies and (obviously) studiously practiced sin-eating.
All three projects are supported by Film Independent's Fiscal Sponsorship program, which enables creators to solicit tax-deductible donations and seek organizational grants in partnership with Film Independent. Here's how:
April's projects include Flesh and Blood, The Falling World and The Last Sin Eater. Learn more about the films—including how to support them—below:
FLESH AND BLOOD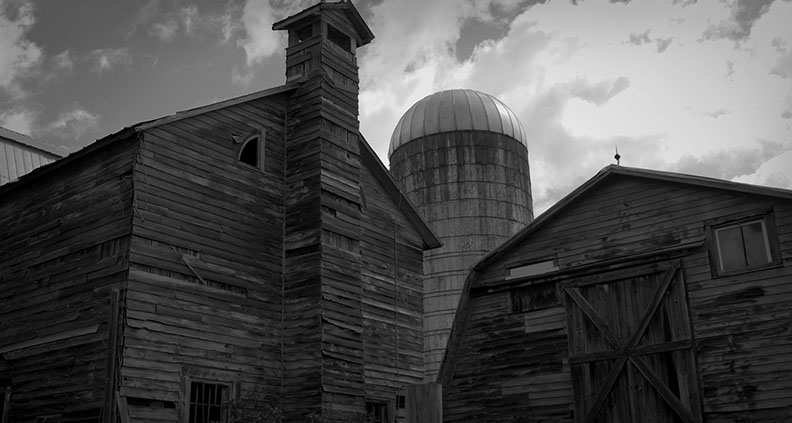 Project type: Narrative Feature
Project status: Pre-Production
Director: Sarah Nixon
Producer: Gracie Bellissimo
About the project: When Franny starts a romantic relationship with a girl in her rural town, her newfound freedom and independence threatens to expose her family's dark secret. Franny and her family are hiding a dark and dangerous secret, one that keeps them constantly on the run. When the family moves to the middle-of-nowhere, Franny starts an unexpected romantic relationship with a girl in her new neighborhood, the ever-charismatic June. As Franny's relationship with June becomes more serious, the situation surrounding the family's secret worsens. In a dire position, Franny is forced to make a decision between her loyalty to her family, and her hopes for a better future.
Meet the filmmaker: To learn more about Flesh and Blood including how to support the project, click here. Director Sarah Nixon is in her fourth year in UCLA's Film Directing MFA program. She has directed seven narrative short films, as well as two documentary shorts. In 2021, Sarah received the Delia Salvi Award for her excellence in working with actors, as well as the James Pendleton Award, which was chosen by the dean of UCLA's School of Film and Television. Producer Gracie Bellissimo has directed, produced, and edited multiple award-winning short films. Most recently, Gracie was assistant to director Elizabeth Allen Rosenbaum on the film Purple Hearts for Netflix.
THE FALLING WORLD
Project type: Narrative Feature
Project status: Post-Production
Writer/Director: Jaclyn Bethany
Producers/Executive Producers: C.C. Kellogg, Isabelle Chester
About the project: October 1992. It's Fall Break at Quincy Law School and first-year Lark is invited to the remote country estate of a classmate, the enigmatic and beautiful Hadley Warren. Lark joins Hadley and her boyfriend, Arthur, as well as their friends Maeve and Baxter for a relaxing, fun weekend. Over the weekend, Lark begins to bond with each person, including Hadley's sister, Margot, slowly starting to feel accepted. However, she can feel something is off. Maeve reveals to Lark that a girl named Jill was Hadley's best friend her first year at Quincy. She disappeared on the property two years ago—coincidentally, over fall break. As the days and nights unfurl, Lark begins to fall for Hadley while slowly realizing what really happened to Jill.
Meet the filmmaker: To learn more about The Falling World including how to support the project, click here. C.C. Kellogg is a maker/producer of theatre and film. Her mixed media and live work has been featured in performances and residencies internationally. C.C. holds an A.B. in English as well as a Certificate in Theater from Princeton University. She also holds an MA in Shakespeare in Performance with a new media emphasis from Bath Spa University where she is a current PhD researcher focusing on live performance capture. Her production company, Valmora Productions, was founded in 2017 to foster emerging talent in film and digital media from female identifying creatives.
THE LAST SIN EATER
Project type: Narrative Short
Project status: Development
Writer/Director/Producer: Lindsay Zibach
About the project: In this genre-defying short, ancient concepts of ritual, inheritance and magic are crafted into a new folklore about girlhood, determinism and the age-old forces that tear peaceful plans apart. Under pressure of poverty, a young mother works as a "sin eater," consuming ritualized meals beside the recently deceased to absolve the dead of their sins and collect the sum of those evils in her own body. With no options for childcare, she's forced to bring her young daughter along to a reclusive community on the edge of an ominous forest. Powerful forces are at play, perhaps none more so than the will of a girl on the cusp on adulthood. While the mother performs her cursed familial work, the daughter unearths her own hunger for legacy, freedom and power.
Meet the filmmaker: To learn more about The Last Sin Eater including how to support the project, click here. Filmmaker Lindsay Zibach's first short film, "Seeing Diane Arbus", was a fiscally sponsored project of Film Independent and an official selection of the 2022 SCREAMFEST at Grauman's Chinese Theater in Hollywood. She has assisted Oscar-winning Director Guillermo del Toro and accrued writing/producing credits on The Ellen DeGeneres Show, Nat Geo Wild, Syfy and The Hollywood Reporter. The short story from which she adapted her film won Francis Ford Coppola's Zoetrope: All-Story Grand Prize in 2016.
To learn more about Fiscal Sponsorship, including its benefits and eligibility requirements by visiting our website. See which projects are currently being supported via our Sponsored Projects page.
Keep up with Film Independent…
(Header: The Falling World)