Fiscal Spotlight: Three Unusual Tales of Love Gone Off the Rails
Welcome to #FiscalSpotlight, a special monthly round up of projects—at all stages of production—working their way through Film Independent's Fiscal Sponsorship pipeline.
***
With Valentine's Day approaching, it's as good a time as any to remember that love can make us do some pretty crazy shit sometimes. Whether gamely sweating it out alongside our more athletically gifted S.O.'s in some sort of esoteric exercise class or trudging out to some kind of public geek function as 50% of a humiliating couple's cosplay scenario, the desire to please, placate or simply make our partners shut up already can propel even the most levelheaded and adventure-averse of us into some pretty uncomfortable situations.
Luckily for most of us, the weird places love takes us stops well short of madness, murder or madcap 24-hour odysseys into the deepest depths of the damaged psyche. But not so with three tales explored in this month's Fiscal Spotlight triptych. Aside from chronicling the lengths that one will go to for love—or plummet to in response to the lack of love—each of these three films are first-time narrative features currently in development and in need of your support.
As always, these three films are—as we speak—taking full advantage of our Fiscal Sponsorship program, using Film Independent's own 501(c)3 nonprofit status to obtain institutional grants and tax-deductible donations. Here's how:
Learn more about this month's films—The Yellow Wallpaper, Ugly Pretty and A Couple of Secrets—and how to support them below.
THE YELLOW WALLPAPER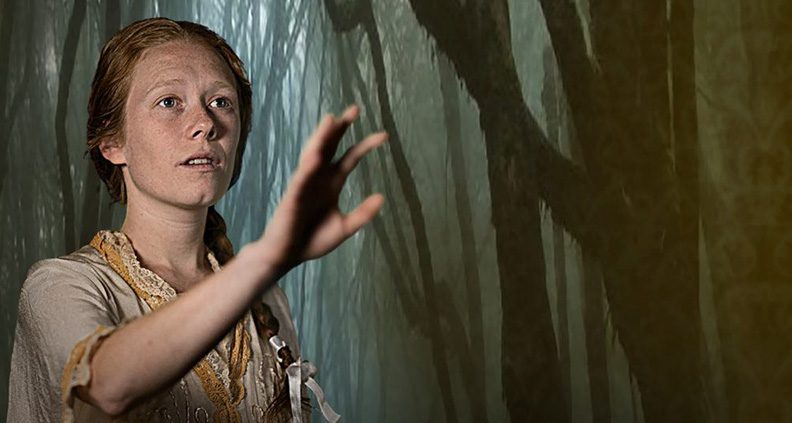 Writer/Director/Producer: Kevin Pontuti
Producer/Lead Actor: Alexandra Loreth
Status: Development
Project type: Narrative Feature
About the film: Jane—a young writer suffering from post-partum depression—is prescribed a rest treatment by her physician husband, John, who takes her to a remote country estate for the summer. When they arrive, Jane is enchanted by yet leery of the old house. She becomes intrigued by the peculiar yellow wallpaper in the room John has chosen for her. Over time, Jane's treatment proves unhelpful. Instead of curing her, the bed rest, isolation and the yellow wallpaper—combined with her marriage and baby—drive her deeper into psychosis. She begins to see things in the wallpaper and gardens and becomes convinced that a woman is trapped in the patterns on the wall. As Jane spends the end of the summer trying to figure out how to save the trapped woman (and herself) John and her housekeepers become increasingly worried about her behavior and try to confine her even more. This canonical feminist story by Charlotte Perkins Gilman reminds us that many of the issues surrounding women's mental health and equality during the 1890s still persist.
Meet the filmmaker(s): To learn more about The Yellow Wallpaper, including how to support the project, click here. Kevin Pontuti is an artist and educator. He received his MFA from Syracuse University in 1993 and moved to California, where he founded the Los Angeles-based production company Studio P Inc. His teaching and creative practice include photography, cinematic arts and trans-media studies. Loreth is a California-raised and based actress. Her projects have screened internationally and won awards, including two for Best Actress (Solaris Film Festival, France and Los Angeles Underground Film Forum.)
UGLY PRETTY
Writer/Director/Producer: Hollis Sherman-Pepe
Producer: ShaunPaul Costello
Status: Development
Project type: Narrative Feature
About the film:A young woman returns home to the family farm after a 10-year estrangement. She is charged with the task of aiding her dying mother, who suffers from Alzheimer's. Amber's good intentions are thwarted by disillusionment. Evading failed dreams of the Hollywood limelight, she yearns for a simple family lifestyle. and can't shake the bad behavior that landed her in the tough spot she so abruptly fled. The small town rumor mill dredges up painful scars, à la #MeToo. This homecoming is destined for a wild upheaval. A fiery affair unfolds between the newcomer and a local married man. Lust and obsession engulf the pair. Secrets can't stay silent forever. When a horrible accident occurs, Bill bullies his lover into bonding in a cover-up. Amber must find the strength to rise up, put the needs of others before herself and become a real hero.
Meet the filmmaker(s): To learn more about Ugly Pretty, including how to support the project, click here. Filmmaker Hollis Sherman-Pepe is the owner of Farmer's Daughter Productions, and has been a film industry professional for 11 years. Her first project was the short film, Valediction (2012), which won nine awards including Best New Filmmaker at Philadelphia Independent Film Fest and Best Picture at L.A. International Underground Film Festival. She has since gone on to create more award winning short films (Best Picture, 2018 L.A. Under 5 Feedback Film Festevial; Best Experimental Film, 2018 California Women's Film Festival, et al.) and web series. Ugly Pretty is her debut feature.
A COUPLE OF SECRETS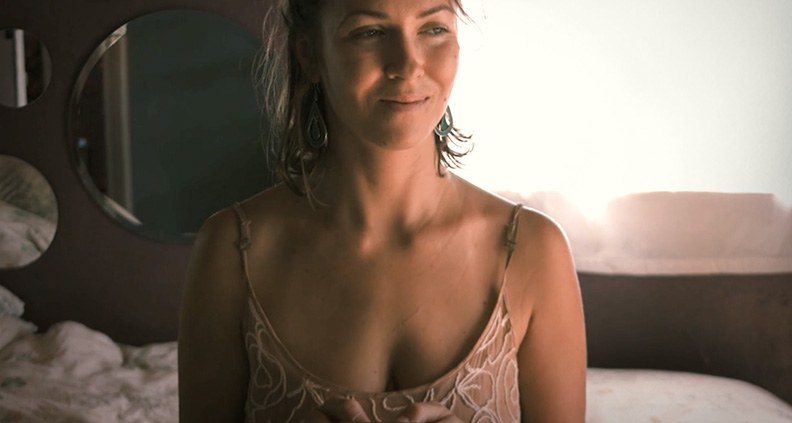 Writer/Director: Nicholas Pallos
Producers: Andrea Monier and Talia Bella
Status: Development
Project type: Narrative Feature
About the film: A wild, 24-hour first date entangles two quirky, broken individuals—each concealing a deep, dark secret. Terminally ill and longing for connection, Rye meets the equally wounded Starr online. During a wild 24-hour date, Rye and Starr attempt to open their hearts to each other. Together, they discover that there is hope for healing and love. But two dark, deeply guarded secrets (and one deranged drug dealer) stand in their way. Rye and Starr must summon all of the strength and bravery they possess in order to move past their fears and find some form of happiness and belonging.
Meet the filmmaker: To learn more about A Couple of Secrets, including how to support the project, click here. Nicholas Pallos is a produced screenwriter and award-winning filmmaker best known for the short film, Neither Here Nor There—The Waiting Room, the feature film Shadowplay and the documentary Firewood. Pallos also appeared in the feature film Your Name Here and has directed music videos for Tiger March and Alpharay. Originally from Detroit, Nicholas studied screenwriting and filmmaking at Wayne State University, the University of Michigan and the Detroit Filmmakers Coalition. He currently lives in Los Angeles
---
Learn more about Fiscal Sponsorship, including its benefits and eligibility requirements by visiting our website. See which projects are currently being supported via our Sponsored Projects page.
To learn how to become a Member of Film Independent, just click here. Be sure to follow us on Facebook, Twitter, Instagram and YouTube.
(Header: A Couple of Secrets)