Fiscal Updates: 'Ashland', 'The Body Politic' and 'Tornado'
As many beneficiaries of the program well know, Film Independent's Fiscal Sponsorship program supports an inclusive variety of projects: shorts, features, both narrative and nonfiction. Plus the occasional new media project, special event or advocacy initiative. And in each month's Fiscal Spotlight column, we announce three new projects entering the program worth of your support.
But maybe you're curious how some of those prior subjects have turned out. Today's your lucky day! Because it's time for another FiSpo Update highlighting the recent achievements of previous Fiscal Spotlight subjects.
Film Independent's Fiscal Sponsorship program opens the door to nonprofit funding for independent filmmakers and media artists. The projects and makers participating in the program express a uniqueness of vision, celebrate diversity and advance the craft of filmmaking through the creation of these special works. To see the full range of projects that are part of our program, visit our Sponsored Projects page.
For more information about any of our Film Independent programs (including Fiscal Sponsorship) and how to apply to them, please check out our upcoming Spotlight Your Story session with our Artist Development team on June 20.
ASHLAND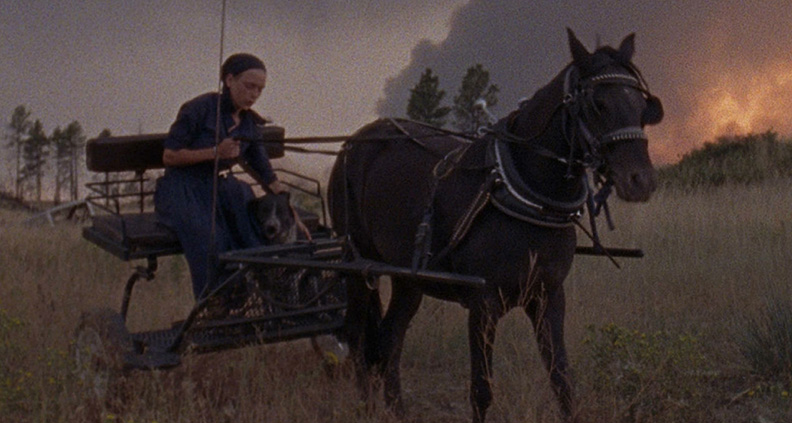 Project type: Documentary Feature
Project status: Post-Production
Filmmakers: Wyatt Maw, James Carson, Julian Cautherley
Synopsis: It's fire season and the skies are the color of a ripe peach. In Southeastern Montana, near the Little Bighorn, where five languages are spoken, the eyes of the next generation scan the horizon. Cassandra, a sixteen-year-old Amish girl, dreams of training and selling horses on the sagebrush prairie forever. Meanwhile, nineteen-year-old Bekah, the fourth oldest in a family of thirteen, has lost the family home to fire and her beloved pony to a mountain lion. She strives to overcome these setbacks. Ten-year-old Laney, of the Northern Cheyenne, grew up on horseback ranching alongside her father Rowdy. She's already a working cowgirl and has even opened a savings account. Stetson, fourteen, is a bronc-riding rodeo star. Calm, cool, collected, with wavy blonde hair, he welds in his shop and trains on his wooden bull. Trinity, only four, is left with her three older sisters to milk the cows and feed the hens. Though she can barely reach the reins, she rides her mother's horse with ease. Ashland is a film brimming with energy, hope and compassion for people. The kids march forward through their obstacles, hellbent on honoring their traditions and way of life. There's loveliness in the loneliness and stars in the nighttime sky.
Update from the filmmakers: "Ashland has been a film six years in the making, with many twists and turns along the way. But through it all, our rock solid belief in the film has carried it to this point. In 2022, we were able to fund a final round of production which allowed us to find the footage we needed. We shot for an entire month, filmed at rodeos, powwows, in blistering heat, downpours, swarms of mosquitoes. It was amazing. We were fortunate to continue shooting on celluloid and filming everything with a small crew and tiny footprint. After we wrapped, we got the film to a rough cut in the fall and now, as of 2023, we're planning for a few days of pickups at the end of June and then wrapping on the edit in August. We're so excited for people to see our little movie, and we hope that audiences will find something inspiring and freeing in the lives we're portraying on screen. The people of SE Montana have given so much to us and we're just eternally grateful for their openness and willingness to put up with our antics. And of course we appreciate Film Independent's patience with us and the support they've offered through the years. Little films like this can't get made without a ton of good deeds and unflinching support which we've received in spades. It's really pushed us to keep going. Now back to the edit…"
THE BODY POLITIC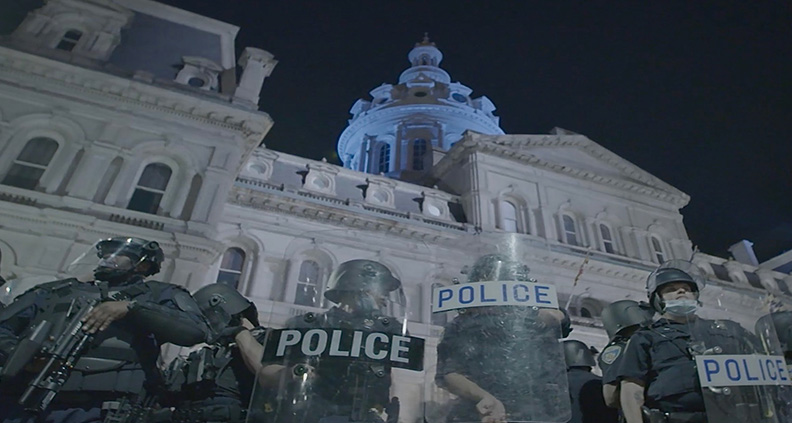 Project Type: Documentary Feature
Project Status: Festivals
Filmmakers: Gabriel Francis Paz Goodenough, Dawne Langford
Synopsis: The Body Politic is a harbinger of hope in a country plagued by gun violence. Our protagonist is Brandon Scott, a young Mayor who grew up during Baltimore's most troubling years and now sets out, with unyielding idealism, to change the course of his battered-but-beloved city. Scott is elected Mayor amid the George Floyd uprising, and he introduces an ambitious plan for violence reduction and police reform that he promises will lower the city's murder rate. Pundits claim Brandon's political health and the city's health are tied to the number 348–the total murders Baltimore had the previous year, more homicides than NYC, a city 15x its size. After entering office and barely getting a chance to enact his first safety reforms, violence surges to new highs. As the media and political foes attack his holistic approach, Brandon's commitment to his principles put his future as a politician at risk.
Update from the filmmakers: "After a four-year adventurer, The Untitled Baltimore Documentary Project (now with the official title of The Body Politic) is coming to the silver screen. The film follows Baltimore City Mayor Brandon Scott as he fights to enact progressive violence reduction measures against powerful political opposition and centuries of racism and injustice. The team led by Director/Producer Gabriel Francis Paz Goodenough and Producer Dawne Langford are putting on the final touches just in time for their World Premiere on June 15, 2023, as part of the International First Feature Competition at Sheffield DocFest and their North American Premiere on June 18, 2023, as the Spotlight film at the inaugural year of the DC/DOX Fest.  Please come see the film at one of these two amazing festivals. As the team is beginning their festival run, the project's journey is far from over.  The film was also selected for ITVS Open Call, and Dawne and Gabriel are continuing their fundraising efforts as they work to complete a broadcast TV cut that they hope to premiere nationally on PBS in 2024. The project is proud to be fiscally sponsored by Film Independent. To date, the film has received support from multiple donors via FI as well as grants from The Sundance Institute Documentary Fund, IDA Enterprise Grant, Saul Zaentz Innovation Fund, Black Public Media Incubator Grant and a grant from Mountainfilm." Learn more about the film on Instagram, Facebook and Twitter.
TORNADO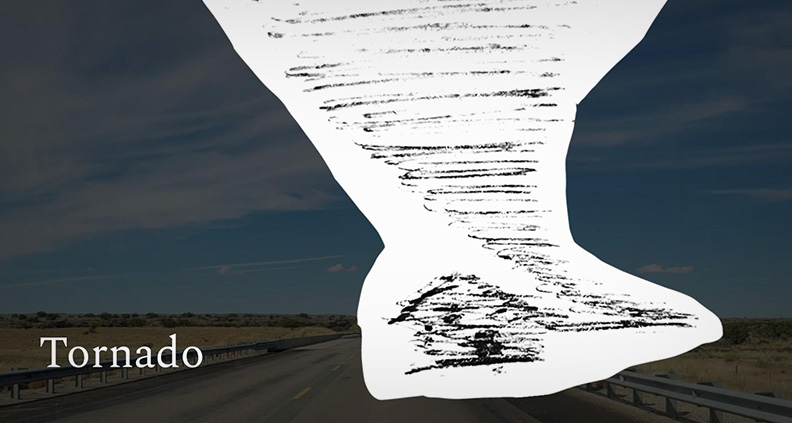 Project Type: Narrative Short
Project Status: Post-Production
Filmmakers: John Fairchild, David Connor
Synopsis: Tornado tells the story of a boy in rural New Mexico haunted by a tornado dream. He embarks on a quest to decipher its meaning, a journey that slowly blurs the lines between reality and dreamworld. In this exploration, a hidden family secret unravels, revealing a troubling dynamic at home. The narrative is segmented into three parts, each offering a unique perspective of the boy, his father and a woman his father encounters. The story circles themes of anger, repression, and expression.
Update from the filmmakers: "We are excited to announce that we have successfully wrapped up shooting Tornado, our narrative short shot in rural New Mexico. The team, which included David Connor (writer/producer), John Fairchild (director), Matthew Wilder (director of photography), Eli Sundler (gaffer), Vera Tin (sound recordist), Effy Morris (wardrobe/set design) and Brenna Sheldon (production assistant), has moved onto the post-production stage. Grounded in the rural setting of Carrizozo, New Mexico—a 900-person town two-and-a-half hours south of Albuquerque—our story seeks to portray the complexities of family life and the intricacies of human emotions embedded within. A special thanks to the Barelas, the Turnbows, the Allens, Marcus, Paula and Mike, who all graciously welcomed us into their homes and assisted immensely in the making of the movie. Thank you also to Film Independent, which carried us from development into pre-production and through principal photography. As we progress into post-production, we are eager to share more updates with you and ultimately the final film. With Tornado, we aim to ensnare our audiences in a whirlwind of reality and dreamscape, creating an experience where emotional logic takes center stage. We look forward to sharing this journey with you. Stay tuned, and thank you for your continued support!"
Learn more about Fiscal Sponsorship, including its benefits and eligibility requirements, by visiting our website. Check out our Sponsored Projects page to see the projects are currently being supported.
Celebrating 30 years, Film Independent Artist Development promotes unique independent voices by helping filmmakers create and advance new work. Become a Member of Film Independent today. Support us with a donation here.
More Film Independent…
(Header: The Body Politic)