From Pop Promise to Punk and the Pandemic: 'Kate Nash: Underestimate the Girl' Rocks On
When 2017 Film Independent Documentary Lab Fellow, Amy Goldstein, premiered Kate Nash: Underestimate the Girl at the 2018 LA Film Festival, she likely couldn't have imagined that her intimate, incisive and deeply engaging portrait of the singer-songwriter—who American audiences may know best as "Rhonda" on Netflix's GLOW—would be released at the height of a global pandemic. But the leveling of the content playing field has worked to Underestimate the Girl's benefit, with the film extending its digital run through tomorrow—Thursday, June 11.
Goldstein's doc (which also made its way through Film Independent's Fast Track program in 2016) follows the English-born pop-star-turned-punk-rocker-turned-actor's circuitous journey through the entertainment industry towards a more sustainable and fulfilling creative career. Initially a pop phenomenon whose career was launched off of MySpace, Nash quickly bucked the pop star mold, recording punk-tinged music that her label hated and speaking out against the ghettoization of female artists at awards shows.
We recently spoke with the LA-based Goldstein about the film, the parallels between Nash's career and her own, maintaining clear boundaries between filmmaker and subject, releasing a film during a pandemic, girl power and more.
Discussing her industrious Underestimate the Girl subject, Goldstein describes Nash as "just one of those individuals you can't keep down" and outlined the performer's whirlwind rise to prominence. "At 17, Kate put some music up on MySpace and absolutely blew up. She's from a working class family outside of London, and was in no way prepared to sign a record deal. But she did, toured the world, and her music went platinum," an impressed Goldstein says.
Goldstein was attracted to Nash's talent for making music about the experiences of young women, and was excited to observe the nuts-and-bolts process of songwriting and recording firsthand—even saying that watching people make music is "way more interesting" than watching people make films. "[Kate] allowed us into [recording] sessions… You see how to survive in the music business on your own terms."
In watching how Nash navigated the many difficulties of the music industry, Goldstein found much to relate to in terms of her own creative journey as a filmmaker—choosing (against her former manager's advice) to pursue documentaries—though inarguably more challenging—was ultimately a more rewarding and independent route.
"She got dropped by her label for making punk music, I got dropped by my agents for wanting to make documentaries—so I absolutely identified with Kate's story," adding: "I also had some very early successes that didn't translate into what I wanted to do next."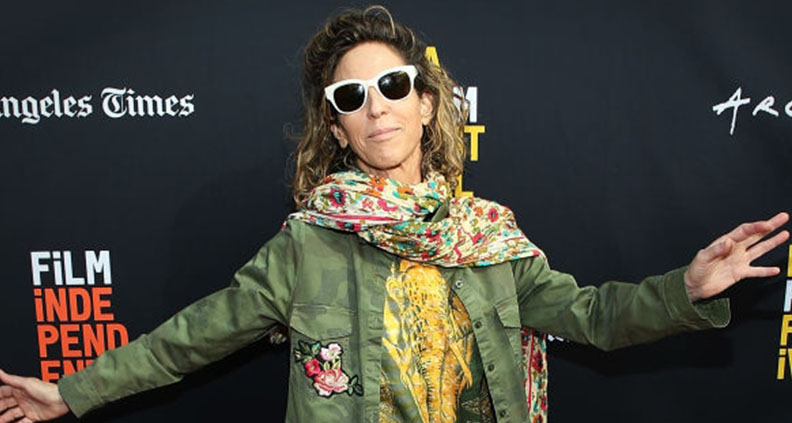 Ultimately, Nash's talents and tenacious spirit landed her a role on Netflix's critically acclaimed GLOW, where she plays sweetly naïve female wrestler Rhonda Richardson. Goldstein says that the challenge of training to become a wrestler made her subject even stronger—literally and figuratively—and gave Nash an opportunity to diversify her work outside the music industry. "I think it's ultimately a kind of very heroic tale, and a really fun ride," says Goldstein, of the period of Nash's life depicted in the documentary.
"It's interesting to try to tell a story when an artist is so young. When we meet her [Nash] she's like 26… there's something so interesting about doing a vérité film with someone as they're discovering stuff and as their life unfolds," she says.
Striving to tell stories about young women succeeding in the arts, Goldstein pushes back on the idea that in order to achieve success, you have to be in pain. "Kate just had this belief that there is a way to fight for what you want, and to make music or make films or write books, you don't have to suffer. It doesn't mean it's not painful, but you don't have to die; and you don't have to die to have your story told."
Goldstein says that one of her goals for Underestimate the Girl was to present a counterpoint to the slew of recent documentaries at the time Nash and Goldstein first decided to make this movie—Janis: Little Girl Blue and What Happened, Miss Simone? among them—about female musicians who ultimately die in pursuit of self-expression.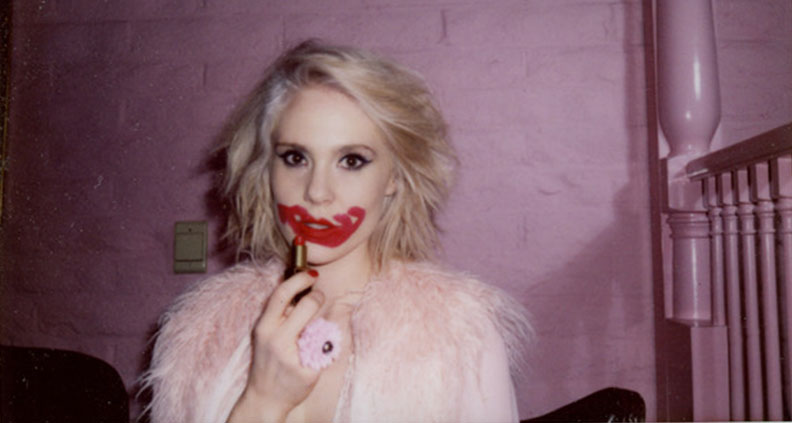 As for the film's release, putting out a film during the COVID-19 pandemic from Goldstein's perspective, has actually been a positive, saying: "We got picked up by a really good distributor and we were going to open in Alamo. And then all of the theaters closed. So Alamo decided to create a new platform [Alamo On Demand] where we could have a virtual theatrical release." Alamo even extended Kate Nash: Underestimate the Girl's release through Thursday, June 11—so there's still time to catch it.
With good reviews in Rolling Stone, Billboard and The New York Times, Goldstein speculates that there may have been stiffer competition for press and audience attention if all of the big studio films had been released at the same time as her film. "Hopefully people will rethink when all the bigger budget movies come back, and not just have all the small movies in the corner," she says.
Lastly, did Goldstein view Nash as her collaborator on Underestimate the Girl or as her subject? Goldstein insists that, ultimately Kate was her subject—though one who was given cameras and encouraged on how to film herself in private, allowing the audience unfiltered, unmediated moments with Nash in order to foster a sense of intimacy. "Kate spent hundreds of hours filming. [She] got into rooms that we were not invited to, her nightmares in the middle of the night, her fears." Says Goldstein, "It would not be the same movie without" Nash's willingness to participate in filming herself.
Kate Nash: Underestimate the Girl is currently playing—through June 11—via Alamo On Demand. Film Independent Artist Development promotes unique independent voices by helping filmmakers create and advance new work. Learn more here.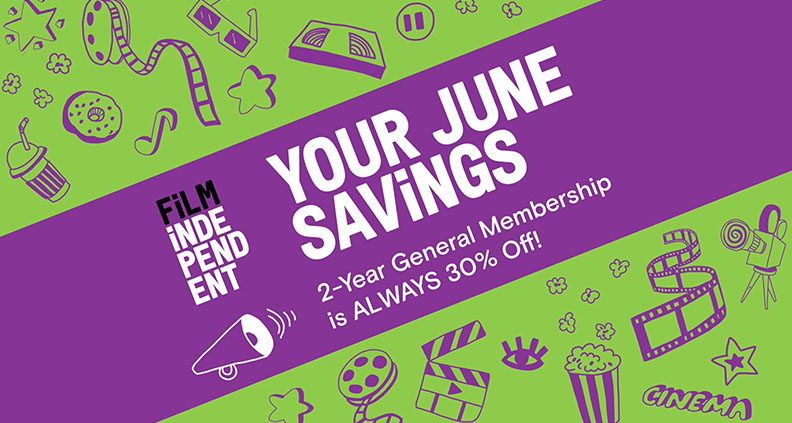 To become a Member of Film Independent, just click here. New Members who join this week will receive 15% off the cost to join or renew. To support us with a donation, click here.
More Film Independent…