Fiscal Spotlight: Conflict is King in Two Cutting-Edge Narrative Features
The first Friday of each month is #FiscalSpotlight—a special monthly round up of projects (at all stages of production) working their way through our Fiscal Sponsorship pipeline. Enjoy! 
FISCAL FRIDAYS
Survival. Coping. Confrontation. Inherent to each of these three distinct things is an element of conflict. And conflict, you may recall, is at the heart of storytelling. When film critics, festival programmers or grant managers talk about a project being a "Narrative," they're doing much more than just trying to delineate something as a work of fiction. They're also recognizing all the hard work the filmmaker has ostensibly done to present a credible series of invented, escalating events featuring characters and situations that don't really exist.
Survival, coping and confrontation are the conflicts propelling the projects being spotlighted in this month's #FiscalFridays. All are projects telling unique stories of personal struggle—either against oneself, one's environment or, to varying degrees, all three.
Thanks to Film Independent's Fiscal Sponsorship program launched in 2017, both of these very different projects have been able to claim the organization's own 501(c)3 nonprofit status to apply for grants and solicit tax-deductible financial contributions. Confused as to how it all works? Let us explain:
This month's projects are Modern Slave, Survival Skills and What Color is Blue. Learn more about each film—including how you can support them—below.
MODERN SLAVE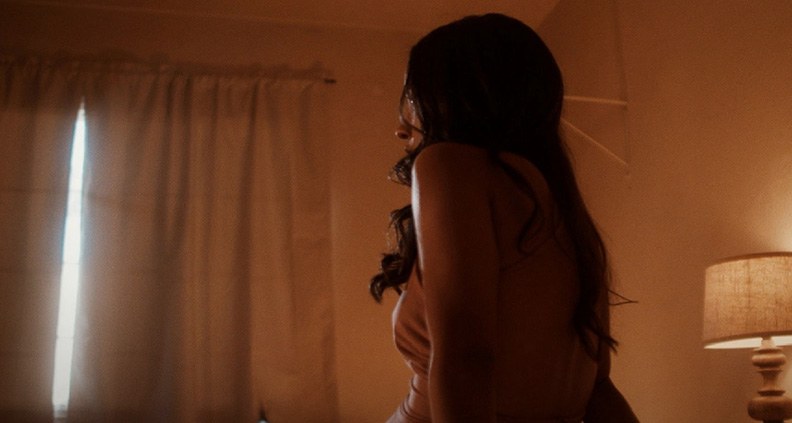 Co-Writer/Director: Spencer Currie
Co-Writer/Producer: Dan Sima
Status: Engagement/Outreach
Project type: Narrative Short
Modern Slave introduces 16-year-old Grace, a resourceful dreamer who ran away from foster care to LA with the hopes of enrolling in cosmetology school. Instead, she's sold on false love, a fake sense of protection and fraudulent dreams. While she's told the door to her freedom is open, Grace remains physically and emotionally confined to her dingy motel room, where she's bound to the sex trafficking industry and required to fulfill a seemingly endless daily client quota as the dreams she was promised are kept out of reach.
To learn more about Modern Slave, including how to support the film, click here. Director Spencer Curie's recent short, Orion, was an official selection at The San Diego International Film festival, The International Film Festival of Cinematic Arts, The Hollywood Boulevard Film Festival, Film Invasion Los Angeles, The Ferraro Film Festival (Italy), and a winner of an IndieFEST award.
SURVIVAL SKILLS
Writer/Director: Quinn Armstrong
Producer: Colin West
Status: Development
Project type: Narrative Feature
We open on a crackling VHS title sequence. Our Narrator introduces us to the movie: a police training video starring Jim, a cadet anxious to begin his life on the force. Jim gets assigned a partner, the no-bullshit Allison. The newly paired team gets a domestic abuse call, heading out to investigate. They find Mark and Leah fighting, but when both deny any violent acts occurred, Jim is struck by his inability to help the situation and Allison informs him that sometimes the law trumps morality. Overcome by his duty to do "good"—and going against the advice of both the Narrator and his partner—Jim begins to stray from police protocol. He goes so far as to convince the couple's daughter, Lauren, to go on tape about her father's abuse and persuades Leah to testify in court. When Leah refuses to testify at the last minute, Jim is completely disillusioned. That night, Jim gets a call from Mark, telling him he's going to harm Lauren and Leah. Jim pursues Mark on the highway while the Narrator argues with him over his life choices. Jim finally catches up to Mark. They have a brutal fistfight where both men succumb to fatal knife wounds. Nice try, Jim.
To learn more about Survival Skills, including how to support the project, click here. Writer/director Quinn Armstrong is an award-winning filmmaker formerly based in the Pacific Northwest. His early shorts have won at the Local Sightings Film Festival and the 48 Hour Film Festival, among others. A graduate of USC, he is a Kreielsheimer scholar and a McCune Foundation grant winner.
WHAT COLOR IS BLUE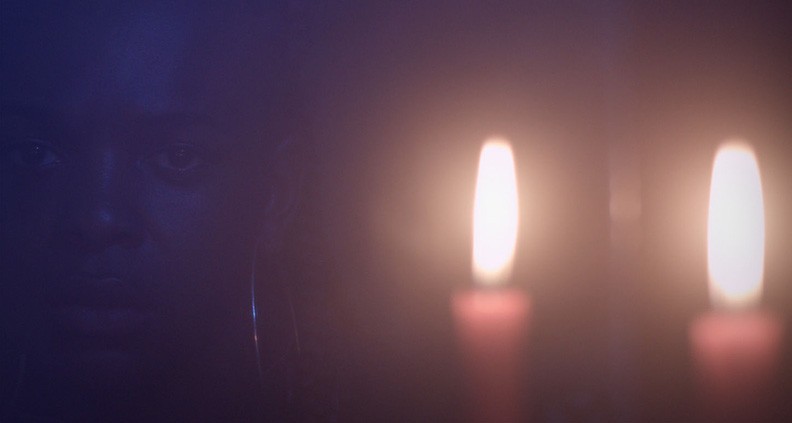 Director/Writer/Cinematographer: Carman Spoto
Producers: Carman Spoto, Quinn Dougherty
Status: Post-production
Project type: Narrative Feature
What Color is Blue is an experimental feature-length film following a young, black, transgender woman in Philadelphia as she tries to figure out what responsibility she has to herself and to her community—and how to take action to defend it. She wanders through the neighborhood alongside Seren, her non-binary partner. They go to political organizing meetings, visit prisons, perform at DIY art spaces and hang out by the river, all while wondering about the meaning of life and what they should be doing to protect their lives and the lives of their friends.
To learn more about What Color is Blue, including (you guessed it!) how to support the project, click here. Filmmaker Carman Spoto is a film and political theorist from Philadelphia now working in Los Angeles. She has directed, written and produced three feature films: Phaesporia, Hylo and Going Under.
---
Learn more about Fiscal Sponsorship, including its benefits and eligibility requirements by visiting our website. See which projects are currently being supported via our Sponsored Projects page.
To learn how to become a Member of Film Independent, just click here. Be sure to follow us on Facebook, Twitter, Instagram and YouTube.
(Header: What Color is Blue director Carman Spoto on set)