Fiscal Updates: Catching Up with I Am Tyra, Steel Soldier and Wild Animal
Ever since its launch, Film Independent's Fiscal Sponsorship program has supported a wide variety of projects: shorts, features, both narrative and nonfiction—even the occasional new media project, special event or advocacy initiative. Each month's Fiscal Spotlight column announces three new projects taking part in the program.
But maybe you're curious how some of those prior subjects have turned out. Well, you're in luck! Once again it's time for another FiSpo Update highlighting the recent achievements of previous subjects of our Fiscal Spotlight hosannas.
For the uninitiated, Fi's Fiscal Sponsorship program opens the door to nonprofit funding for independent filmmakers and media artists. The projects and makers participating in the program express a uniqueness of vision, celebrate diversity and advance the craft of filmmaking through the creation of these special works. To see the full range of projects that are part of our program, visit our Sponsored Projects page.
For more, watch our full discussion with Film Independent's Artist Development team at the bottom of this article. If you're already part of our Fiscal Sponsorship program and you have a production milestone you'd like to see here, please email us.
I AM TYRA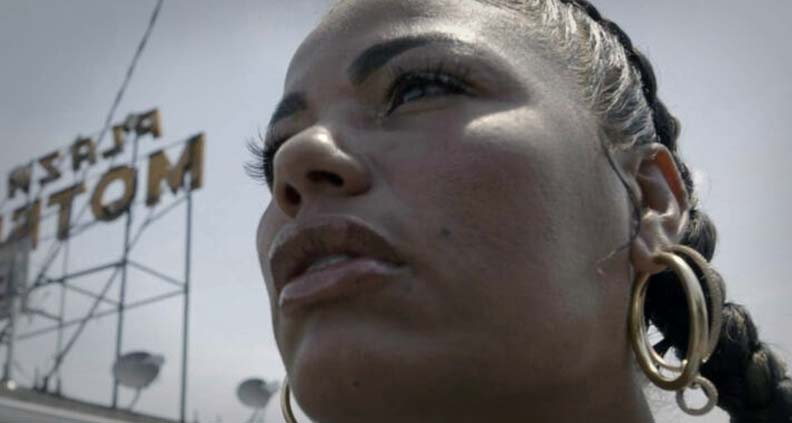 Project type: Docuseries
Project status: Post Production
Filmmakers: Laurence Mathieu-Leger, Ebyan Bihi
Synopsis: Tyra Patterson is a mentor, a motivational speaker, a paralegal and just one of the many marginalized Black women affected by mass incarceration. She spent 23 years of her life in prison for a murder she didn't commit. Hers is an All-American story, from the parts of America our society has all but abandoned. Through her fight for freedom and exoneration, I Am Tyra weaves a narrative of hope and redemption for young women impacted by a broken justice system.
Updates: I Am Tyra wrapped production in December 2022, just days after Tyra Patterson—the project's main subject—completed her five year probationary period with the state of Ohio. What was originally presented as a feature documentary has now evolved to becoming a three-part docuseries for television. This exciting shift in format will allow the filmmakers to explore Tyra's journey to redemption with more depth, addressing many nuanced topics around the broken justice system. In 2022, I Am Tyra brought on Thalia Mavros (The Front) as executive producer as well as Grammy award winner Keyon Harrold as composer. With renewed energy and focus, I Am Tyra is currently in post-production with a projected picture lock in 2023.
STEEL SOLDIER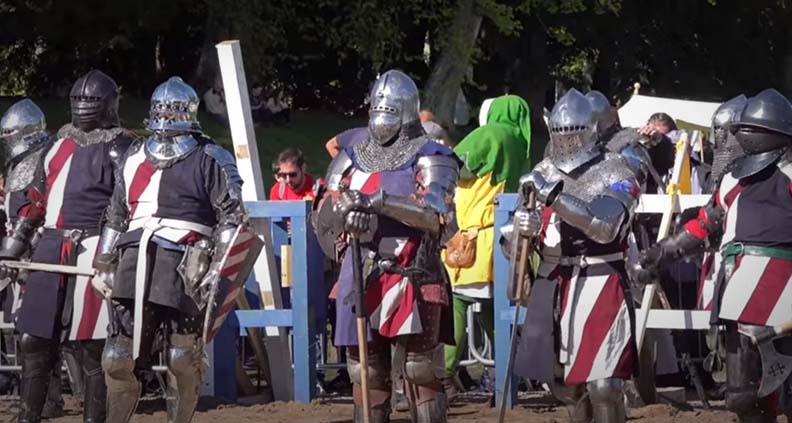 Project Type: Documentary Feature
Project Status: In production
Filmmakers: Carl Fisk, Jamie Flanagan, Derek Evans
Synopsis: Steel Soldier follows U.S. Army Veteran Gary Houle as he works to create the Steel Legion—an all-veteran armored combat organization. Throughout the doc, the Steel Legion competes to win a spot representing the U.S. overseas. As we watch Gary and his team prepare for their upcoming matches, we'll hear about their struggles after military discharge and how armored combat proved instrumental in helping the vets reclaim ownership of their lives. We also learn more about what the insane sport of armored combat is and how people train for it. The piece reaches its climax with Gary and Steel Legion realizing one of their dreams: to put on a demo fight for active duty troops, showing them that there is a home waiting for them when it comes time to rejoin the civilian world. The film speaks to psychologists to learn exactly what PTSD is, and draws a parallel between combat veterans and survivors of assault and domestic abuse.
Updates: The filmmakers have successfully finished about a third of production, thanks to the generous donations of several fiscal sponsors. They're seeking funds to complete production—an estimated $175K. The filmmakers will be filming a massive national armored combat event in February, the first time the Steel Legion is taking centerstage at a high-profile event. "We're doing this through a combination of self-financing and calling in favors from some very supportive filmmakers—this is an important story to be told, and we're going to tell it," say the producers, who are more than halfway through editing the footage they've shot so far. Footage has been edited into a cohesive 25-minute short to shop around at festivals. The team recently won Best Documentary for 2022 at the Wild and Scenic Film Festival, focusing on natural conservation, and is hoping the endorsement will show prospective donors and financiers that they're a group who things done… and gets them done well.
WILD ANIMAL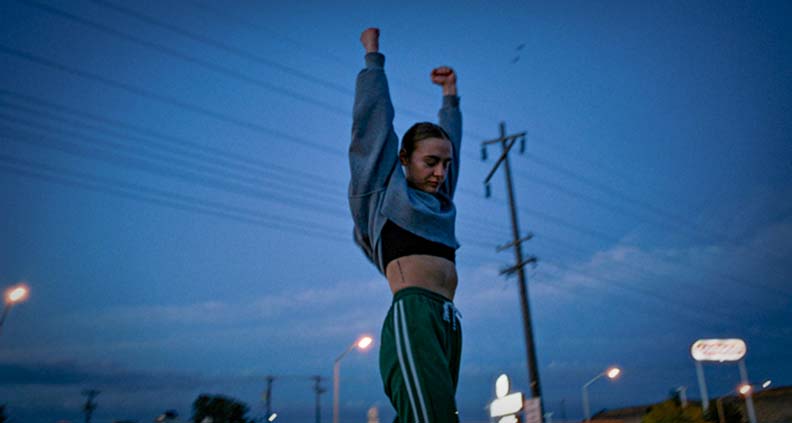 Project Type: Narrative Feature
Project Status: Development
Filmmakers: Joseph Marconi, Lysette Urus, Chance Housley, David Vollrath
Synopsis: Lennon was a teenage-phenom MMA fighter on the fast track to success, but her reckless lifestyle has all but derailed her dreams. Now in her early 20s, she lives out of her car and fights in local smokers along the highways of Montana, taking whatever she can to make ends meet. As her injuries mount and her physical and mental states decline, Lennon is arrested and ordered to Equine Therapy—working with rescue horses and a talented Horse Trainer—where she gradually finds the courage to face her past traumas and regain her strength. When a new opportunity arises to fight, will she be able to lace up her gloves and climb back into the cage?
Update: Since the filmmakers' acceptance into Film Independent's Fiscal Sponsorship program in 2020, Wild Animal raised $10K, allowing us the team to shoot an award-winning proof-of-concept video. Off the strength of that short film, our lead producer Lysette Urus was accepted into the 2021 Film Independent Producing Lab and subsequently invited to pitch at Fast Track 2021. From the fast track, we signed with Pulse Films as our co-producers in early 2022 and Visit Films as our EP/Sales Agent in late 2022. FI invited us back in 2022 to the FI Forum to share our pitch with Wild Animal alongside a few other select films. We are currently raising $2.5M to go into production later this year.
Learn more about Fiscal Sponsorship, including its benefits and eligibility requirements, by visiting our website. Check out our Sponsored Projects page to see the projects are currently being supported.
Celebrating 30 years, Film Independent Artist Development promotes unique independent voices by helping filmmakers create and advance new work. Become a Memberof Film Independent today. Support us with a donation here.
More Film Independent…
(Header: I Am Tyra)