Five Indies We Love About Letting Go and Living It Up
You know the deal… New Year. New You.
January is all about resolutions, reinvention and re-focusing our goals to become that better version of ourselves we're all determined to see staring back at us in the mirror. This month's five Indies We Love all feature main characters transforming into braver individuals—people letting go of the past, confronting demons and getting ready to finally live life to the fullest. Let's join them in letting is all go and living it up: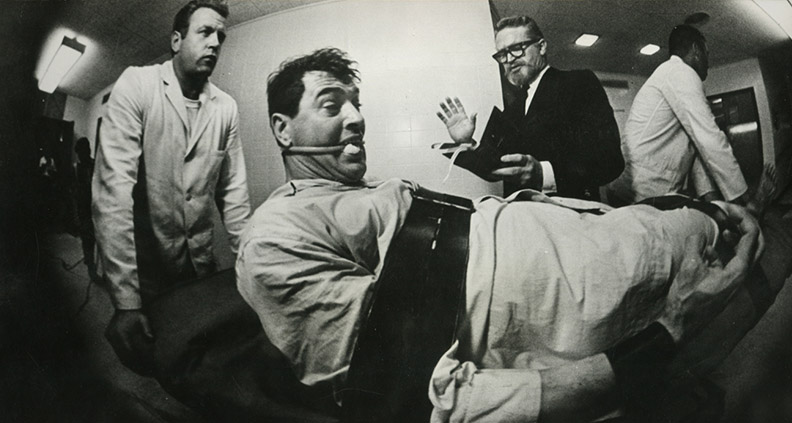 SECONDS (1966)
Where You Can Watch It: Amazon, Microsoft, iTunes, GooglePlay, FilmStruck
Director: John Frankenheimer
Starring: Rock Hudson, John Randolph
Why We Love It: Imagine a "company" that can take all of the monotony and dissatisfaction away from the life you wish you weren't living and swap it out for a younger, more adventurous existence as a handsome, bohemian artist. That's the premise of John Frankenheimer's 1966 cult sci-fi drama, which stars John Randolph stars as Arthur Hamilton, a middle-aged suburban sad sack who's lost his zest for life. Arthur doesn't love his wife any longer, and has found that material success most certainly does not equate to happiness. He's approached by a secret organization which gives him the chance to be "reborn" and relocated to a habitat where people of his kind roam (Malibu, in this case). Arthur is thus transformed—via plastic surgery—into an entirely new being, taking on the identity of a recently deceased man half his age (Rock Hudson). It's definitely one of more radical (and literal) interpretations of "New Year, New You" on this list, but Frankenheimer's bizarre body/identity-swapping flick definitely proposes the questions to all of us—what would you do?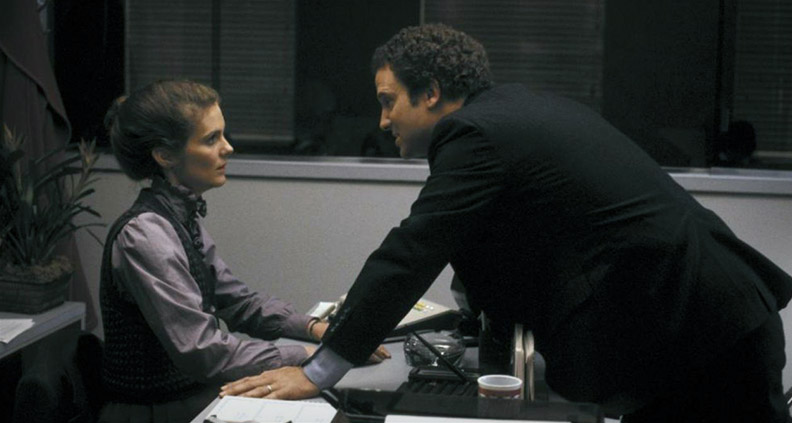 LOST IN AMERICA (1985)
Where You Can Watch It: Vudu, iTunes, GooglePlay, Playstation, Microsoft, Fandango, Netflix
Director: Albert Brooks
Starring: Albert Brooks, Julie Hagerty
Why We Love It: Albert Brooks writes, directs and stars alongside onscreen wife Julie Hagerty in this hilarious road comedy about a married couple who are totally over their stereotypical Los Angeles lives. Fed up with these endless, sunshine-filled Groundhog Days the Howards draw down their life's savings, hop in the Winnebago and hit the road with no particular plan in mind. But it's not long before the rolling dice of Las Vegas interrupts their thrill for spontaneity and cross-country tour, as the couple's "nest egg" disappears at the craps table right before their eyes. Arguably one of Albert Brooks' finest (and funniest) films, Lost in America is a haphazard adventure tale that may seem all-too-relatable for couples that have been "stuck" together for many years, despite how seemingly ridiculous Brooks' and Hagerty's circumstances eventually become. The film made AFI's list of "100 Years…100 Laughs" and is definitely fitting of this month's theme, proving sometimes you just have to risk it all and do something ridiculous when life tends to get a little too later, rinse, repeat.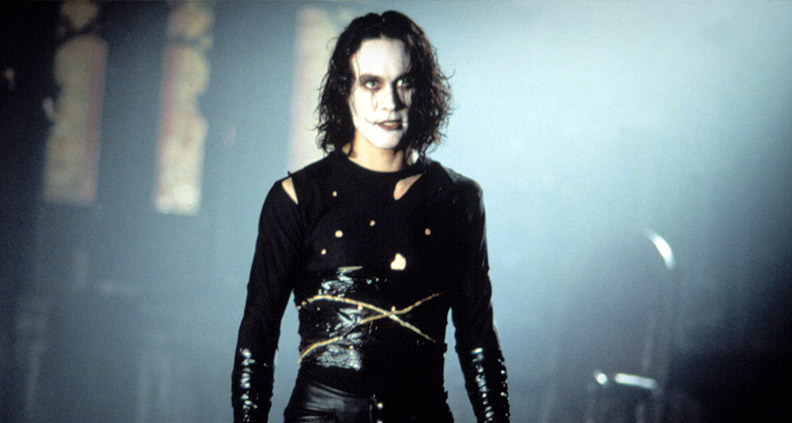 THE CROW (1994)
Where You Can Watch It: Netflix, Playstation, Fandango, Amazon, GooglePlay, Vudu
Director: Alex Proyas
Starring: Brandon Lee
Why We Love It: Alex Proyas' awesome, dark, action thriller (based on the James O'Barr's comics series) is certainly memorable for its gritty, revenge/reincarnation plot line; but also because lead actor Brandon Lee lost his life making the film. Lee stars as Eric Draven, a musician who, along with his fiancée, is brutally murdered. A year late, Draven returns to the land of the living on a mission to avenge their deaths, guided by a black crow who leads him on an episodic course of bloody, good ol' fashioned vengeance. The original spawned a series of Crow sequels, none of which unfortunately were able to feature one of the best components of this version—Lee himself. Another surprising part of the film is its emotional depth; not only is it a moving, murky romance, but the story also has life-affirming qualities that may cause viewers to question their own beliefs regarding afterlife and reincarnation—an element made even more evocative by the extra-textual knowledge of Lee's tragic passing during production.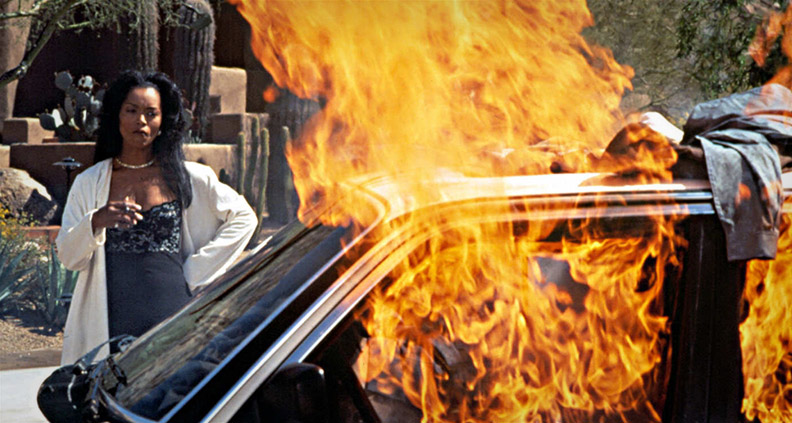 WAITING TO EXHALE (1995)
Where You Can Watch It: Starz, iTunes, Amazon, GooglePlay, Microsoft, Fandango, Vudu
Director: Forest Whitaker
Starring: Whitney Houston, Loretta Devine, Angela Bassett, Lela Rochon
Why We Love It: There are a lot of movies about female besties and their love lives. But for many reasons, Forest Whitaker's directorial debut Waiting to Exhale stands tall amid similar Hollywood dramedies. The late, great Whitney Houston leads an incredible cast of genuine, hilarious women: Angela Bassett, Loretta Devine and Lela Rochon. The troupe of girlfriends struggle with the dating scene, philandering ex-husbands, motherhood and a plethora of joys and hardships that any woman could relate to—all set to one helluva movie soundtrack that was as big of a pop culture phenomenon upon its release back in 1995 as the film itself. Real-life groups of BFFs from all walks of life flocked to theaters. Who could ignore the unforgettable scene when Bassett sets fire to her cheating husband's most prized material possessions and walks away with that priceless look on her face? Or the totally engaging, breakthrough performances by Loretta Devine and beauty queen Lela Rochon? One thing that's certain, though, is that Exhale was a film that inspired so many people (women and men) to take a deep breath, look at themselves and realize they had the power and strength to make any necessary changes to live a happier, more fulfilling life.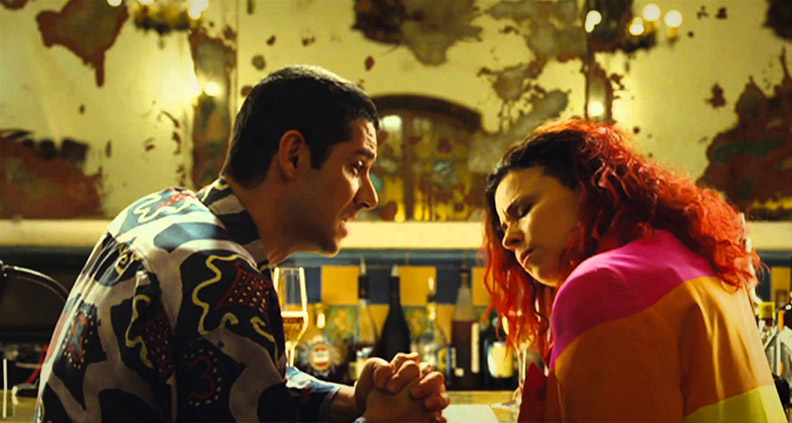 LAURENCE ANYWAYS (2012)
Where You Can Watch It: Amazon, Fandor, iTunes
Director: Xavier Dolan
Starring: Melvil Paupoud, Suzanne Clément
Why We Love It: Uber-talented (especially for his age!) French Canadian filmmaker Xavier Dolan's Laurence Anyways, about one trans woman's 10-year journey to reinvent her gender identity from male to female, is quite possibly one of the most authentic and significant feature films to capture the transgender experience; presented with sensitivity and poignant storytelling. Melvil Paupoud stars as Laurence, a literature teacher, who has been living in a loving relationship with Fred (Suzanne Clément, who won Best Actress at Cannes for this role). Their love and union is catapulted into a realm of beautiful uncertainty when Laurence braves the realization that her true self is female, and begins the process of transitioning. The powerful drama takes audiences on a most episodic, emotional adventure that's likely to ignite tears of joy, especially for those who have ever had similar life experiences. Much like Waiting to Exhale, it's a film that's relatable to all walks of life, despite the strides both films have made for the transgender and African American communities. Dolan's feature won the Queer Palm at Cannes that year—just one many accolades for this exciting, fresh visionary. 
To learn more about Film Independent, subscribe to our YouTube channel. You can catch up with the rest of our blog here. And to learn how to become of Member of Film Independent, just click here.